I just learned a hard lesson in home ownership. I recently purchased my first home and quickly discovered that making a house a home requires much more than having a place to sit and watch TV and a table for dinner. While going through the flips and flops with the bank to get the sale approved, I began collecting things that I would need: plates, pots and pans, a sofa, laundry detergent and so on. I thought I had everything I needed, until I moved in. Boy is my house empty! Needless to say, I am anxiously awaiting my housewarming party.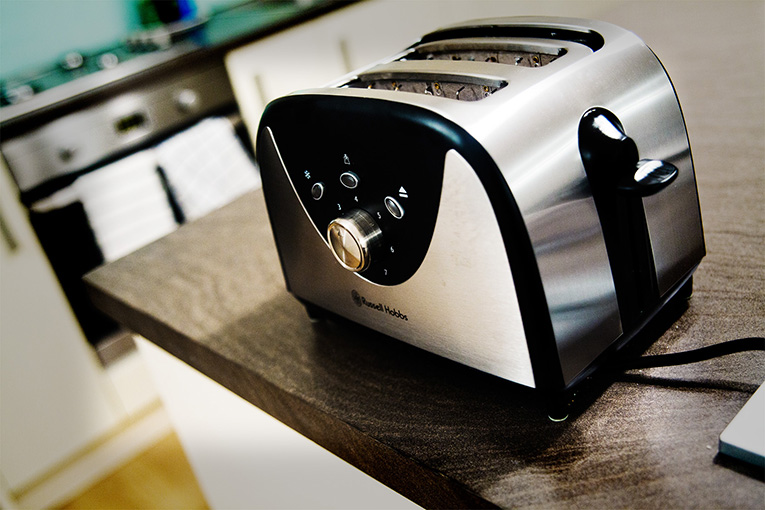 Although my closest family members know what I'm in need of (Grandma has the vacuum covered!), many of my friends are unsure what housewarming gifts to get. Unlike a wedding or bridal shower, we don't register for housewarming gifts, so the risk of getting multiple unwanted gifts is big! When friends ask me what I could use, I always respond with "gift cards!" At first, many are taken aback by my request for something so non-specific and simple. However, I explain that I'd much rather go through the battle of finding the perfect size appliances and perfect color curtains than put them through the agony of trying to match my picky taste. (Plus, I don't want to end up returning a bunch of toasters!) So below are five gift cards new homeowners would be happy to receive:
1. Home Improvement
I can't tell you how many times I mentioned to my fiancé that we need to paint the walls (badly). The mustard-yellow color in the dining room isn't cutting it for me. However, this small expense is low on the priority list since we are trying to budget our new bills along with other improvements. A gift card to Home Depot or Lowe's would definitely help us spruce up the place without spending so much money! To make it more personal, add a note that says something like, "I know you hate the color in your dining room; use this gift to purchase paint that makes you feel at home!"
2. Appliance or Housewares
I thought we could live with just plates, silverware and a couple of pots and pans. When I had to maneuver a way to drain pasta without a strainer, however, I started to realize how awesome my mom's full-stocked kitchen is! A Sears or Kmart gift card that could be used to fill the cupboards with gadgets would surely be appreciated. Adding a note about your favorite kitchen appliance (and how you use it) will make the gift card more personal and help the new homeowner decide what to buy.
3. Discount Retailers
One question. Who couldn't use a Walmart or Target gift card? Gift cards for these types of retailers can be used to fulfill various new homeowner wants and needs. Help them stock up on groceries, paper goods, personal care items and cute home decor. You can't go wrong with this all-inclusive gift.
4. Restaurant
Let's face it, after a month-long moving, cleaning and organizing spree, it would be nice to not cook dinner. A gift card for a relaxing dinner out is just what new homeowners need to unwind. Restaurants like Applebee's, Red Lobster, Chili's and more allow for a filling meal at a reasonable price. You can also pick a gift card for a local restaurant in the couple's new town!
5. Visa or Mastercard
If you're not sure what the new homeowners need to furnish their new home, you can always wow them with a personalized Visa® or Mastercard® gift card. (We have several pre-designed gift cards in our Housewarming Ideas section as well!) Snag a picture of the "SOLD" sign from their social media account and upload it to make a gift card that can be used almost anywhere. This is my favorite gift to receive as it allows me to buy any of the items above or hit up my favorite stores for extra things I need. Lunch for the remodeling crew? Check! New shower curtain? You got it!
When choosing the gift card that you believe most fits your recipient's needs, make sure you browse the great selection of discount merchant cards and personalized gift cards at Giftcards.com. A well thought out gift card purchase with a personal note will definitely make your recipient smile more than returning four toasters!
~~ Amiee Smith, Content Manager for MyCoupons.com