Forgot to make dinner reservations? Can't afford roses? Find seven ways to turn the most popular Valentine's Day gifts into a perfectly romantic last-minute Valentine.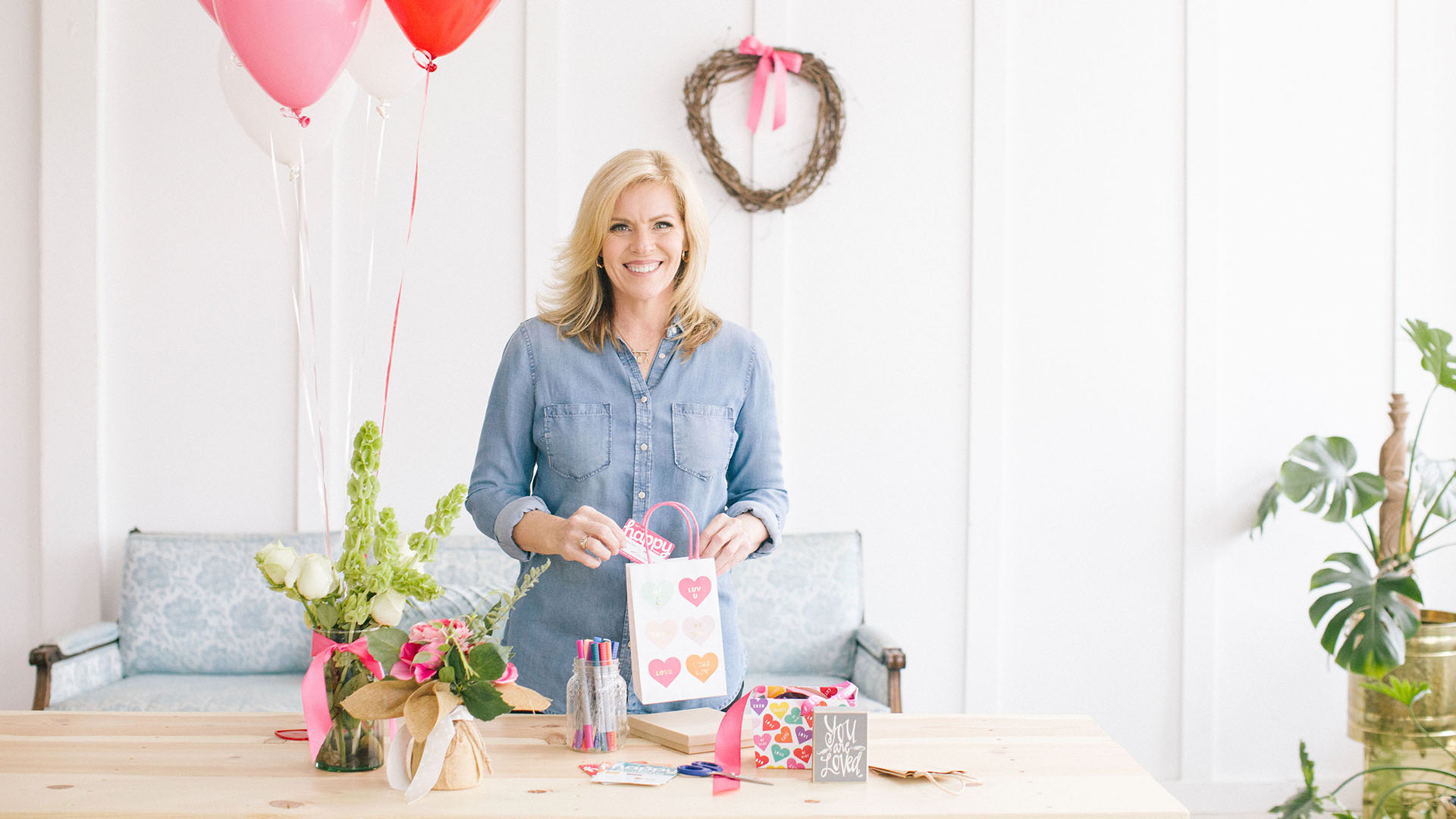 A New Twist on Last-Minute Valentine's Day Gifts
With Valentine's Day coming up quickly, some of the most-desired Valentine's Day gifts will already be picked over at the stores or it will be too late to order online. Additionally, traditional items such as a dozen long-stemmed roses or a box of artisan chocolates may be a little pricey for your post-Christmas budget. With that in mind, I've come up with some alternative Valentine's Day gifts that can save you time and money, many of which can also be picked up at the last minute and turned into romantic, thoughtful gifts with very little effort.
Here are some examples:
1. Get a Candy Subscription.
Why spend a bunch of money on the same old Valentine chocolates when your love could enjoy unique candies all year long? With a candy box subscription, you can select unique sweets from all over the world or explore a boutique-like selection from artisan confectioners.
2. Frame a Greeting Card.
Have you ever found the perfect Valentine greeting card, only to open it up and discover the words inside don't quite match what you're feeling? Don't do that this year. Either frame a greeting card you like, make one of your own or print out a free Valentine quote. This is another endearing gift that will last year-round.
I've pinned a bunch of printable love quotes to this Pinterest Board full of Valentine's Day gift ideas.
3. Go Green with Succulents.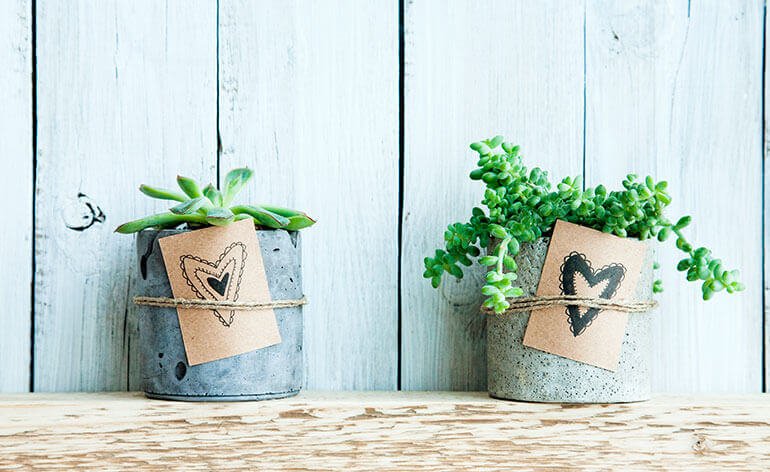 Cut flowers are expensive, have to be delivered the same day they are purchased and wither quickly. Give your Valentine a potted plant this year. Tie a ribbon around it and add a note that reads, "My love for you keeps growing," or "I'm rooting for us!"
Find succulents at your local home improvement store or order succulents online.
4. Plan a Dine-In Date Night.
Top restaurants fill up quickly. If you go to dinner without a reservation, you could spend the better part of your Valentine date waiting for a table. For time well spent, order takeout or make a meal at home. And remember, dinner doesn't have to be fancy to be romantic. Just put some music on, put the phones down, cook together and have a conversation.
Try this recipe for heart-shaped pizza, but maybe start with pre-made dough.
5. Make Your Own Jewelry.
Don't worry. I'm not suggesting you buy a drill press and start shining gems. I simply think that buying jewelry for someone else can be challenging. Choosing the correct metal (e.g. gold, silver, rose gold and so forth) isn't the only hard decision. There are fittings, length, weight and more to consider as well.
To avoid spending too much time and money on the wrong jewelry, make something homemade as a placeholder. Get out the macaroni noodles or buy a candy heart necklace. Put the inexpensive baubles in a box with an invitation to go jewelry shopping together later.
Here's a simple tutorial for a colorful pasta necklace.
6. Give the Perfect Gift Card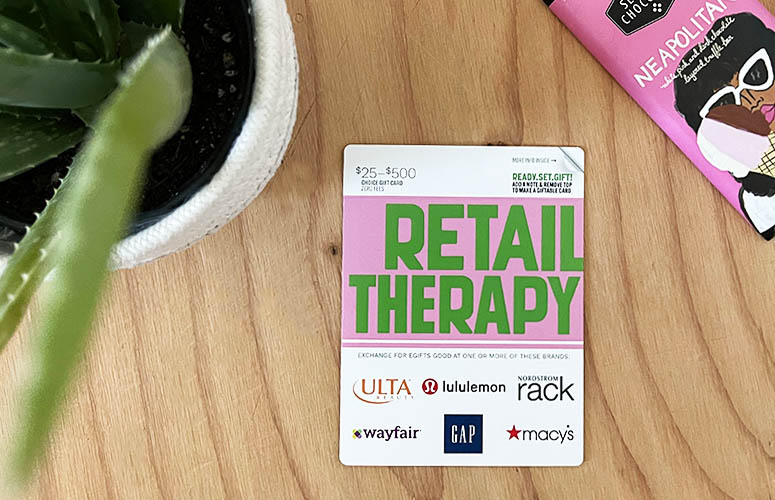 A guy I know buys clothes for his wife at least two sizes smaller than she wears just to avoid hurting her feelings. While the gesture is lovely, the hassle of returning clothes that don't fit isn't all that romantic. Gift cards, of course, solve this problem. To make a clothing store gift card more romantic, pop the card into a colorful pair of Valentine socks. Add a note that reads, "We make a perfect pair."
My favorite gift cards for Valentine's Day this year are below:
7. Gift an Experience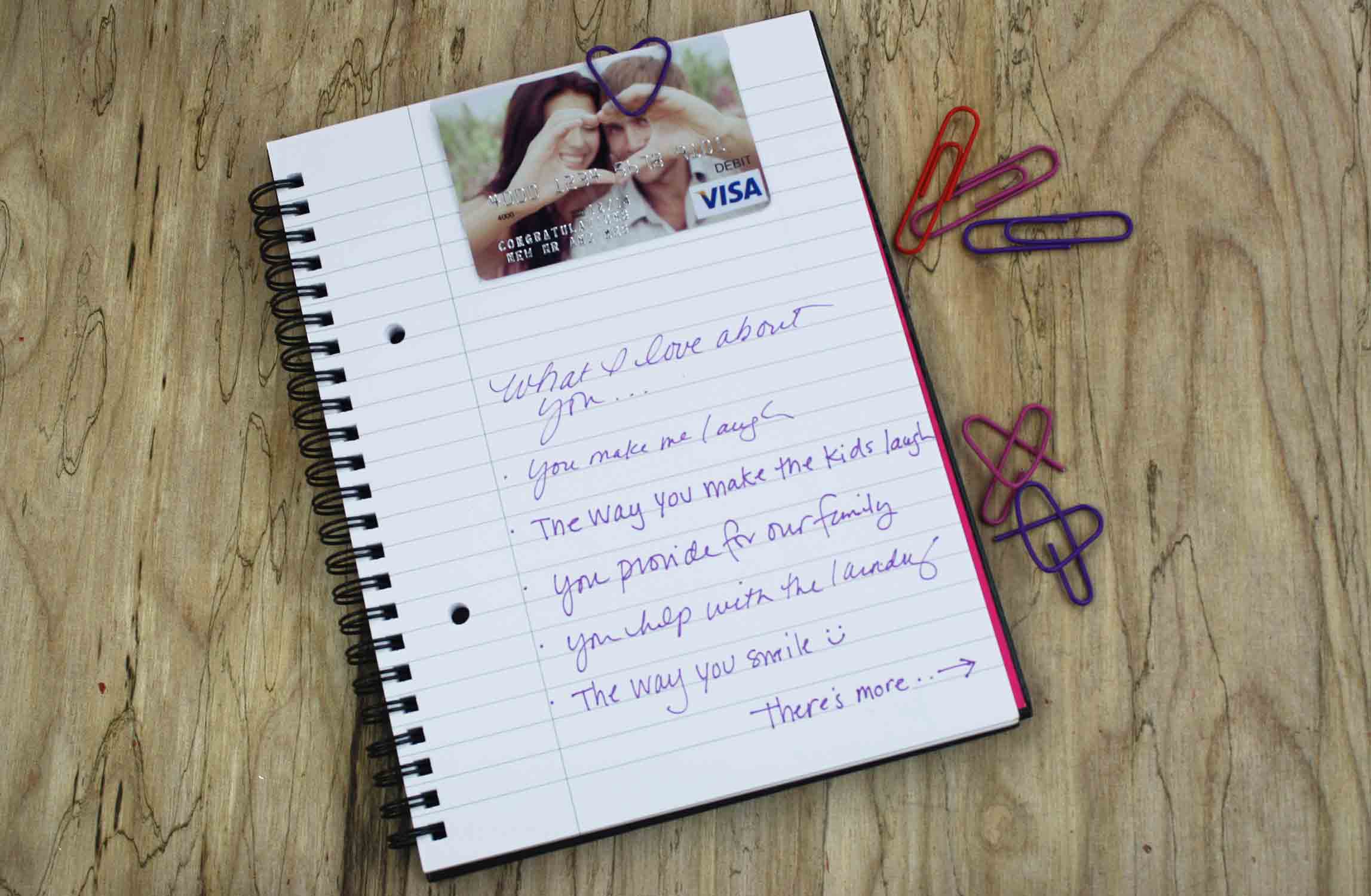 Think concert tickets, trips to the spa, travel gift cards and more. Make your own adventure like planning a scavenger hunt or check out local events in your area. Tuck the tickets into a journal and write a personal note as well.
Popular gifts of experience include Pack & Go gift cards, Spafinder gift cards, other travel gift cards and anything that encourages doing something versus buying something.
8. Digital Valentine's Day Gifts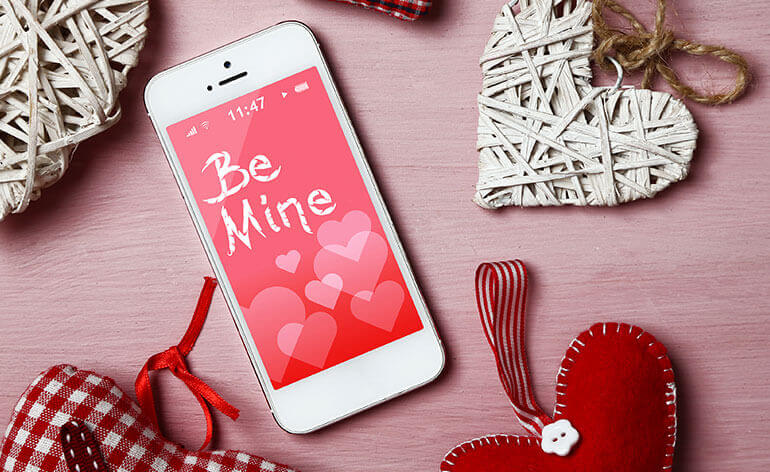 If you wait until the very last minute, you can still show up digitally. Send an eGift card with a custom photo and personalized message, send mushy Valentine's Day text messages, post a tribute on Instagram, write on your one-and-only's Facebook page and Tweet about your sweetie all day long.
The eGift card will look like it's been part of a digital plan all along.
More Last-Minute Valentines on Pinterest
Want more last-minute Valentine's Day gift ideas? Follow Gift Card Girlfriend on Pinterest for examples of free Valentine's Day printables, coupons, greeting cards and other gifts. I'm always pinning new ideas so check back often. Here's a peek at another one of my favorite last-minute Valentine's Day gifts–a Valentine journal filled with gift cards and love notes.
Do you have any other questions about last-minute Valentine's Day gifts, ways to save on Valentine's Day or eGift cards in general? Reach out to me in the comments below, on Twitter (@GCGirlfriend) or on Instagram (@Gift.Card.Girlfriend).
Happy Gift Carding!
~Shelley Hunter, Gift Card Girlfriend