Could you use a "little extra dough?" This play on words gift is perfect for birthdays, holidays, graduation, and more.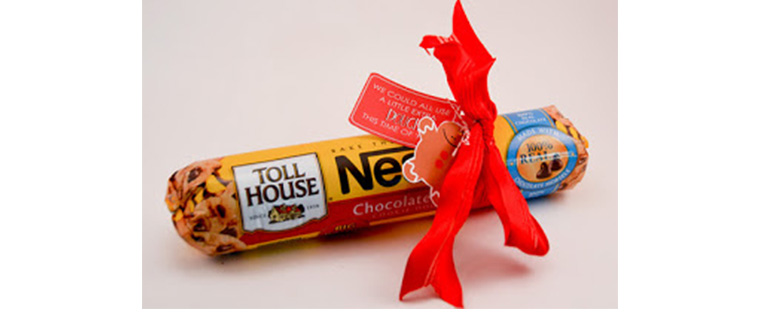 Image credit: LD Solutions
At a recent bridal shower, my sister reported seeing the most adorable gift. The bride received a pizza box. Inside the box, several bills (one dollar, five dollar, etc.) were splayed out in the shape of a pizza. The box also contained a pizza cutter with a note that read, "Thought you could use a little extra dough." I've since seen this gift idea with cookie dough (frozen, refrigerated, or boxed), playdough, bread dough, and more. But I haven't seen very many people take this idea and use it to create a darling gift card holder. That's what I'm going for next.
Below are a few ways I'd take this extra "dough" gift idea and turn it into a gift card holder.
Little Extra "Dough" Gift Ideas
The first thing to consider is the type of gift card you want to give. The second decision is whether or not you need to keep the extra "dough" refrigerated. Of course, the best ideas to me are the ones that go together, such as the following: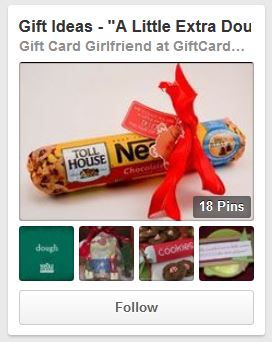 Pizza parlor gift card + pizza dough.
This is a great family gift or is a perfect gift for starving students or recent graduates. Deliver the pizza gift card along with some pizza dough and toppings. With this extra dough gift idea, they'll have one pizza to make and another to buy later.
Restaurant gift card + cookie dough.
This extra dough gift is for dinner and dessert. You can buy refrigerated cookie dough, frozen cookie dough, boxed cookie dough from the bakery aisle, or cookie dough ice cream. All are perfect gift card holders for a restaurant gift card.
Toy store gift card + playdough.
I always deliver a gift card for a child along with something to play with immediately. Playdough is perfect. You can buy playdough or make it yourself. Just add a gift card and enjoy!
Cooking store gift card + sourdough starter.
For the person who likes to cook, deliver a cooking store gift card along with a sourdough starter, rolling pin, or flour sifter. This extra dough gift idea works because the gift card, gadgets, and the ingredients are all about the dough.
Cafe gift card + doughnuts.
This extra dough gift idea is getting tastier and tastier. Deliver a gift card to the recipient's favorite coffee shop or cafe along with a box of tasty doughnuts. The doughnuts can be storebought, homemade, or straight from the bakery.
Any gift card + any dough.
Ok, just throwing this out there in case you think of something else. The extra dough" in the equation is the gift card itself. So any delicous dessert, bread dough, pie dough, doughnut, etc. works. Accessories that also go with dough (pizza cutter, dough scraper, etc.) are also the perfect compliment.
Pinterest Little Extra Dough
Find more little extra dough gift ideas follow Gift Card Girlfriend on Pinterest and look for my Little Extra Dough Gift Ideas board. If you find another combination, let me know. I love this gift idea for birthdays, holidays, graduation, thank yous, and more. Who doesn't need a little extra dough?
Happy Gift Carding!
~Shelley Hunter, Gift Card Girlfriend