A gift card holder could be the best balloon ever to land on your Valentine's Day table. 2 ways to craft it up and give the perfect gift card to Valentine.
"Gifting Made Easy" by Gift Card Girlfriend
Valentine's Day is right around the corner and love is in the air! If you're planning to set up a Valentine's Day breakfast table or make a nice dinner for your sweetheart, then grab a balloon and use this free gift card holder as the balloon weight. It will make the perfect table topper! If you want to put the
gift card in a balloon
then I've got instructions for that too. My experience is, however, that the gift card will ground the balloon pretty quickly. So unless you want to use a non-helium balloon and put it on a stick, then this gift card holder is a better alternative. The balloon and the love stay in the air, while the gift card stays safely on land.

Order Gift Card and Download Printables
When you think Valentine's Day, what gift card comes to mind? For me, it depends on the recipient. I might get a clothing store gift card for my daughter, a gaming gift card for my boys and a Visa® gift card for my sweetheart. If you're not sure which brand to pick, then I suggest making a personalized gift card instead. (Actually, custom gift cards are my favorite gift cards, but I don't always have time to place the order in advance of the holiday or celebration.) Since there is no matching gift card to go with this printable, I say the sky is the limit…get it?
Download the Love is in the Air Gift Card Holder
Order a Personalized Gift Card to go with it.

Print and Cut
Like the
Valentine Latte gift card holder
I just published, I printed this gift card holder in two different sizes as well. For the smaller sized gift card holder (original size), download the gift card holder, print it on a color printer using "best quality" and "actual size" settings. (Do not select "shrink to fit" or any other setting that will change the size of the printed .pdf image.) White card stock paper measuring 8-1/2 x 11 inches works best. For the larger sized gift card holder, the instructions are the same except you can select 11 x 17 inch paper and check the "Sized to fit" box (or whatever the setting is on your printer that will stretch the image to fit the size of the paper.) Once printed, cut the holder out, carefully following around the lines.

Put the Gift Card Inside
After you cut the gift card holder out, you'll want to fold it so the gift card can fit inside. The easiest way to fold this holder is to get a ruler and a bone folder so you can score the card stock before folding. Whenever I think I can take a shortcut and just fold the paper without scoring, I regret it. So trust me on this and score the paper from corner to corner so you have a square in the middle of the paper.
Then place the gift card in the center of the holder. You can tape the card using washi tape, regular tape or using glue dots. You can also cut out a square piece of scrapbook paper to make the inside more decorative as well.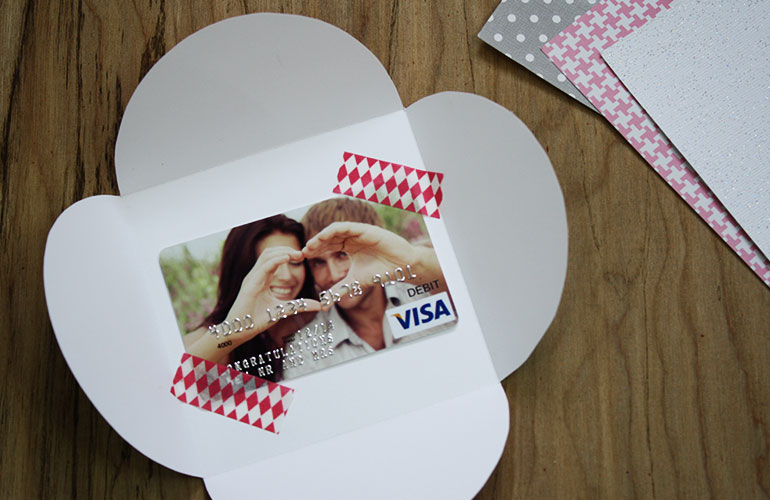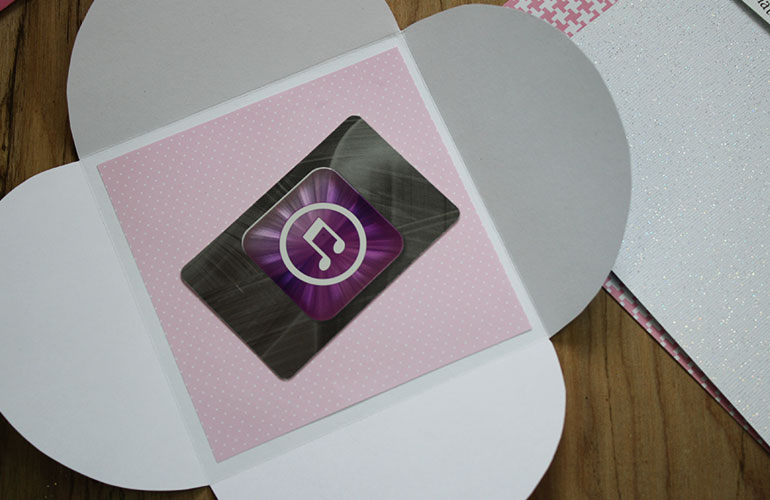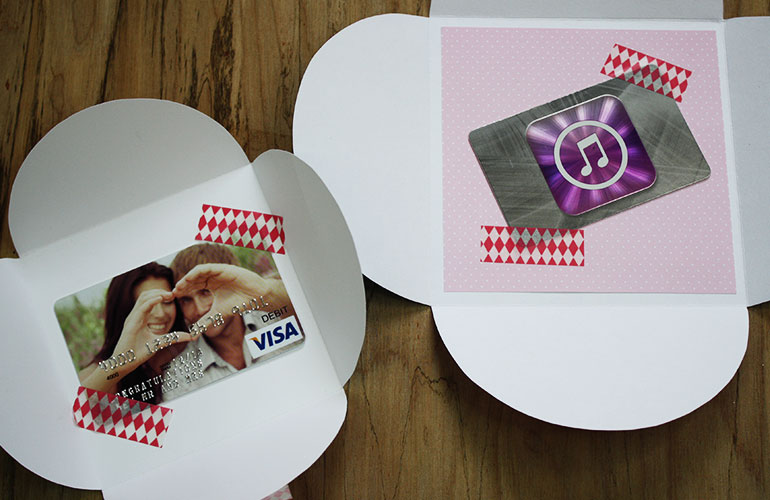 Now you have a couple of choices when it comes to folding up the holder. You can fold one flap at a time, working in a clockwise order. Or you can fold the sides in and then fold top and bottom. I think both ways are cute.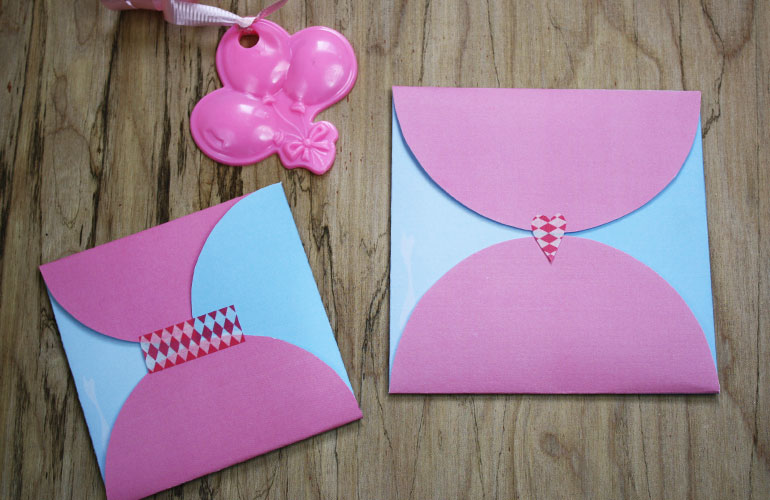 Crafty Touches
Once you have the gift card holder folded, you can simply present the card on Valentine's Day. If you want to use the gift card holder as a balloon weight, then simply attach the card to the ribbon holding the balloon. I found that the larger holder will keep the card flat, but the smaller holder gets elevated so it's almost standing up…which I think is pretty cute. You can do it either way.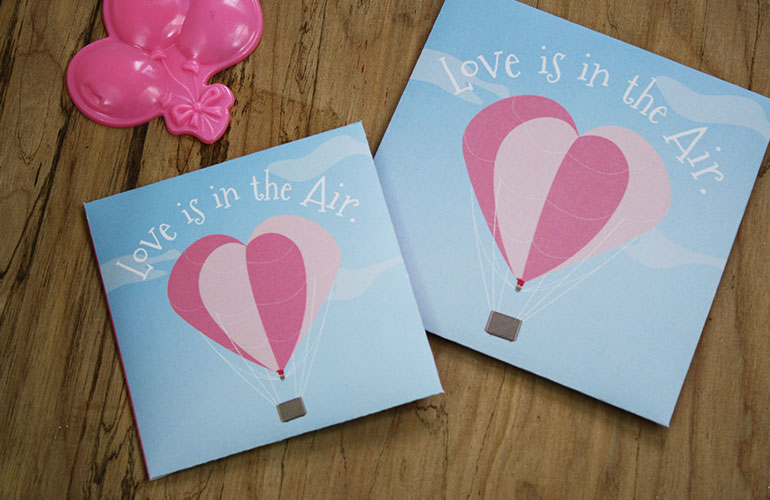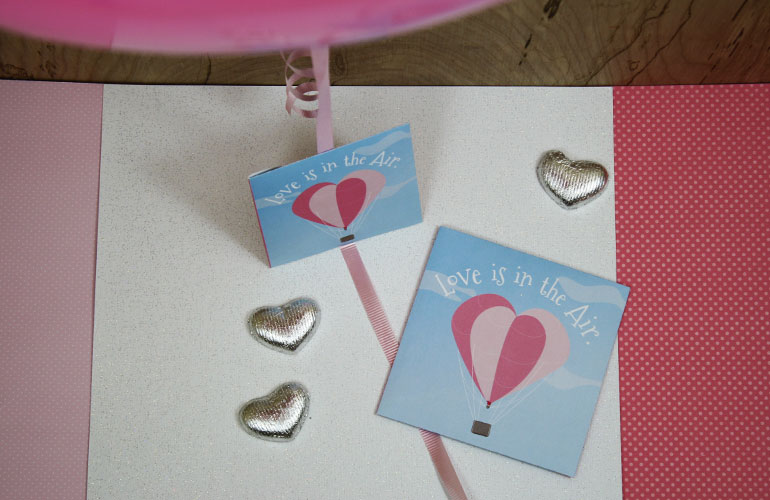 More on Pinterest
For more free printable gift card holders, check out the
free prints page
or follow
Gift Card Girlfriend on Pinterest
. One of my goals is to be a better photographer. I'm working on it, one printable blog post at a time. Let's just pretend that this balloon is propped up on a beautifully, decorated Valentine's Day breakfast table filled with candy hearts, streamers and pink pancakes. Can you picture it? I can, in my mind. But it's not coming out of my camera at the moment.If you use this printable to hold a balloon, snap a picture and send it to me or post it on Twitter
(@GCGirlfriend)
. I want to see what you come up with.
Happy Gift Carding!
~Shelley Hunter, Gift Card Girlfriend