Not able to make your usual crafty gift card presentations this year? Here are five ways to make virtual gifting still feel fun and festive this holiday season.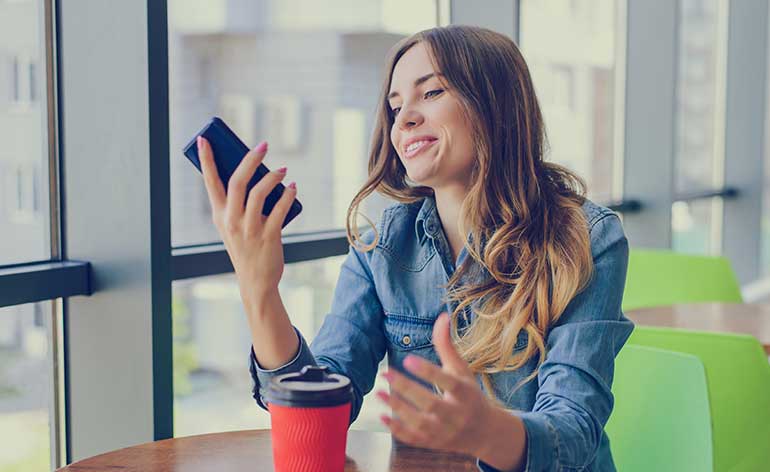 Hey Fellow Pinners, I see you.
It's Holiday 2020 and you're all set to craft up some fun gift card holders and pair your gift cards with candy, homemade gifts and other items to make those gift cards feel more personal. If you can visit your friends and family in person this year, then I know you'll be doing just that. But if not, we need other ways to pump those creative juices and help you get your craft on this holiday season.
Having reviewed over 200 egift cards from top stores and restaurants, I know most of the knobs you can turn to make egift cards feel purposeful and personal. Some stores and restaurants let you add images to egifts, some let you add video, all let you add a custom message and the majority even allow you to schedule delivery for a future date and time. So do all of those things!
And here are a few more tips on how to customize egift cards:
1. Add an Image
In nearly all cases, when I send someone a custom gift card, I pick a photo from a shared experience or a favorite memory. The gifting occasion may be Christmas, but I will still pick a selfie from when we got pedicures last summer, went whitewater rafting or got caught in the rain while shopping. Since the egift is not likely to end up in a frame on the mantle, I opt for fun pictures instead of polished portraits.
Here's a post with some fun photo ideas for gift cards.
2. Add a Video If Possible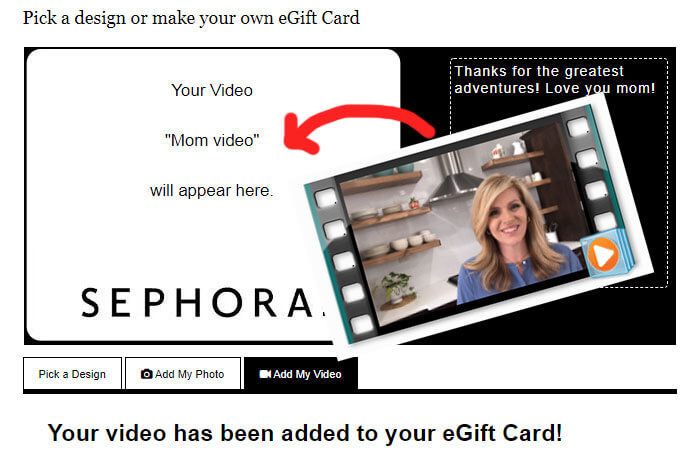 If the egift you select allows you to add a video message, then add one! And do not worry about it being professional or not. We live in a world of phone apps that encourage spontaneous and everyday messages from the heart. But if you want to put your best digital foot forward, here are three things to remember.
First, spend a couple of minutes thinking about what you want to say before pressing record. If you get nervous on camera, put a sticky note with your talking points next to the lens. Second, move the camera so you can face a window or another source of natural light. (Many Instagrammers record in their cars because the lighting is so good.) Finally, be creative. Wear a Santa hat, do a dance, or just say, "I love you Grandma!" No matter how it turns out, the personal touch will be noted.
3. Add a Custom Note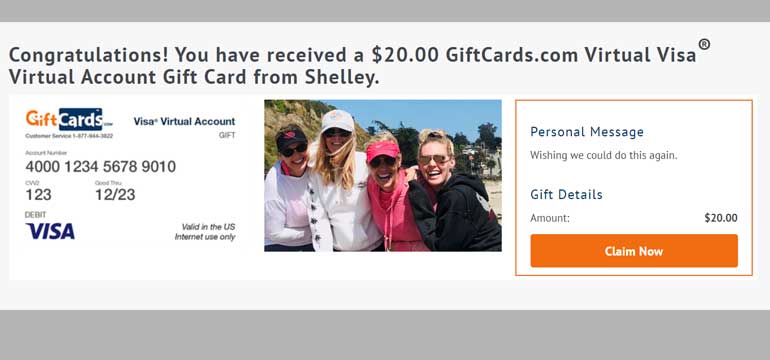 Whenever I send an egift card, I acknowledge the distance and reference the picture or video I added. For example, I might say, "Wish we could get pedicures together this holiday season! I'll be thinking of you and looking forward to next year." Here is a blog post on things to write on an egift card.
4. Deliver the eGift On Time
A great thing about egift cards is that you can schedule delivery ahead of time and shipping is free. That means you don't have to stand in line at the post office and pay extra to ensure your package arrives before Christmas. You can buy now and literally sit back and relax. But please don't wait to order your egift cards at the very last minute.
Most egifts will not be sent until the payment transaction is cleared and security screening is complete. In most cases, that only takes a couple of hours (or minutes), but I like to leave a little extra time to be sure my egift card order gets processed without any surprises.
5. Pick the Right Gift Card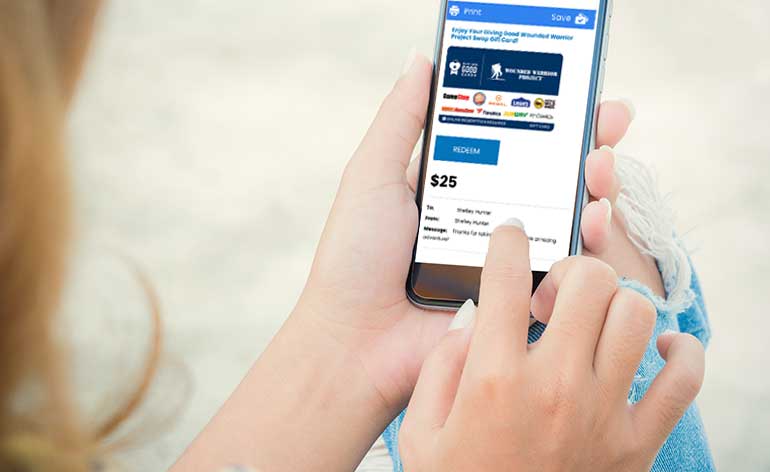 With so many egifts available, how do you know which one to pick?
First, I think about where the recipient likes to shop, dine and play. My mom, for example, is a habitual DSW shopper, so a DSW egift card is always an easy choice for her. My boys, on the other hand, like to shop online at lesser-known stores like GOAT and StockX. So a Visa egift card is a better option for them. I, on the other hand, will invariably use the gift cards I receive to feed and clothe my kids, with one exception. If I receive an Athleta gift card, then I treat myself to quality athletic wear without the guilt of spending money that could have been used for more practical things.
If you know where the recipient likes to shop, then get that egift card. If you're not sure, buy a Visa egift card that can be used almost anywhere or a multi-store gift card that is usable at any of the stores and restaurants listed on the card.
Multi-store gift cards like Happy Holidays and Holiday Favorites are some of the hottest gift cards of 2020 because they offer choice without expiration dates or fees. Learn more about multi-store gift cards here:
Alright, Pinners. I hope you feel energized or at least ready to think outside of the typical gift box this holiday season. You know I'm a fan of the traditional gift card pairings, but even I am embracing the idea of gathering my family around my table and reaching out virtually to extended family doing the same. And if I must admit, a small part of me is even picturing us all being a little bit more relaxed.
Let me know your thoughts on how to make virtual gifting more personal this holiday season. Add a comment below or reach out to me on Twitter (@GCGirlfriend) or Instagram (@Gift.Card.Girlfriend) so I can check it out.
Happy Gift Carding!
~Shelley Hunter, Gift Card Girlfriend