Download this FREE printable gift card holder that is perfect for a restaurant gift card such as Happy Dining, Happy Bites and more.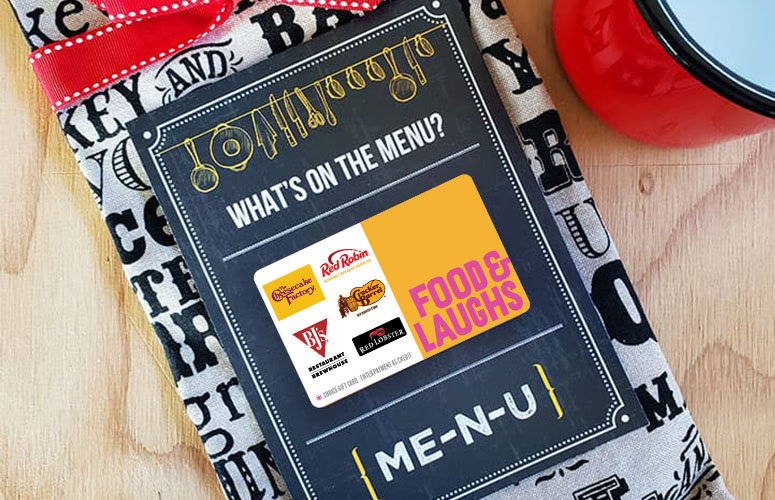 Hey all you gift card crafters out there! I've got a super fun (and free!) printable gift card holder that I cannot wait to share with you. This is the start of a great gift for any celebration such as a birthday, anniversary or Valentine's Day. And it pairs perfectly with a restaurant gift card. Let me give you some examples.
FREE DOWNLOAD: "What's on the Menu?" gift card holder
Print the Gift Card Holder
If you have access to a color printer, download the free printable "What's on the Menu?" gift card holder. Print the file using the best quality settings your printer allows and use a nice card stock if you can. If you don't have a printer at home, send the file you just downloaded to Staples or another copy center. (I often do this when I don't want to deplete the ink in my home printer or don't trust my printer to feed the thicker paper through the machine without a paper jam. It's pretty quick and cost-effective for a high quality printable.)
Once printed, this is what the downloaded file looks like: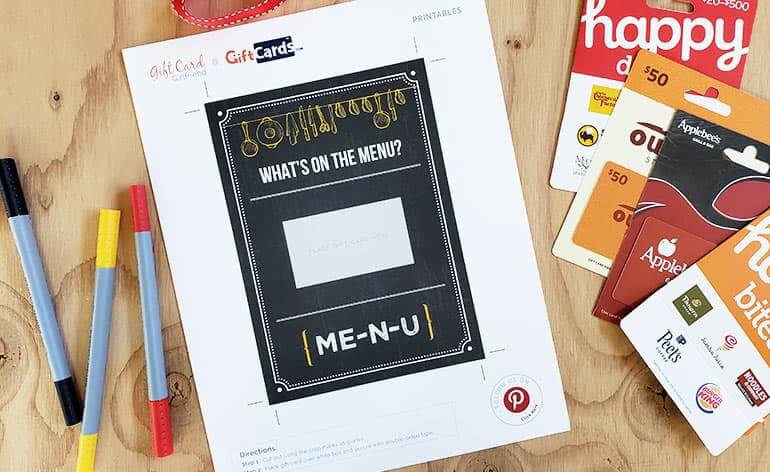 Using the crop marks as your guide, trim the gift card holder.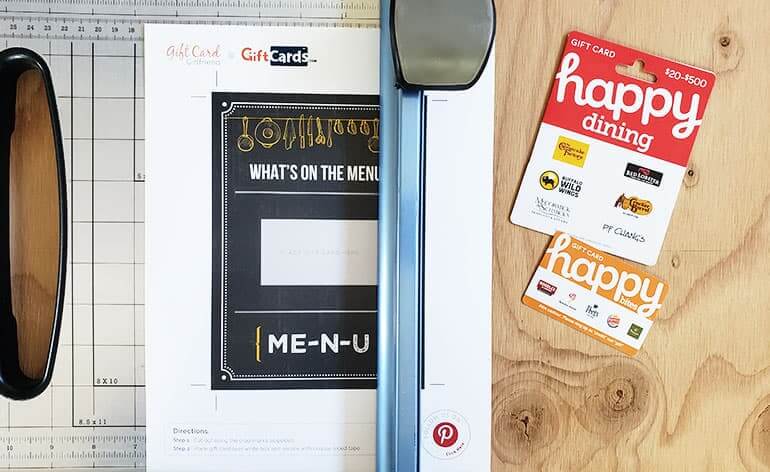 Now you're ready to add the gift card and decorate the gift card holder if you want.
Add a Gift Card
Once cut and printed, simply add a restaurant-themed gift card. Here are some suggestions: Happy Dining gift card, Happy Bites gift card, Chipotle gift card, Applebee's gift card or any gift card that is food-related.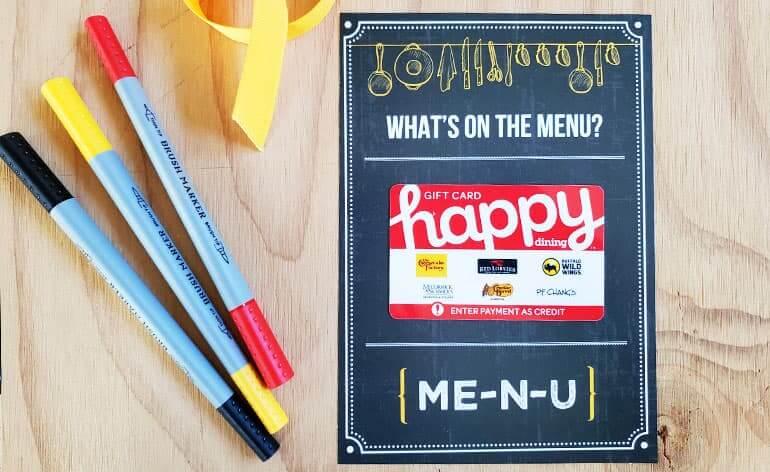 The printable will fit nicely in a standard 5 x 7-inch envelope.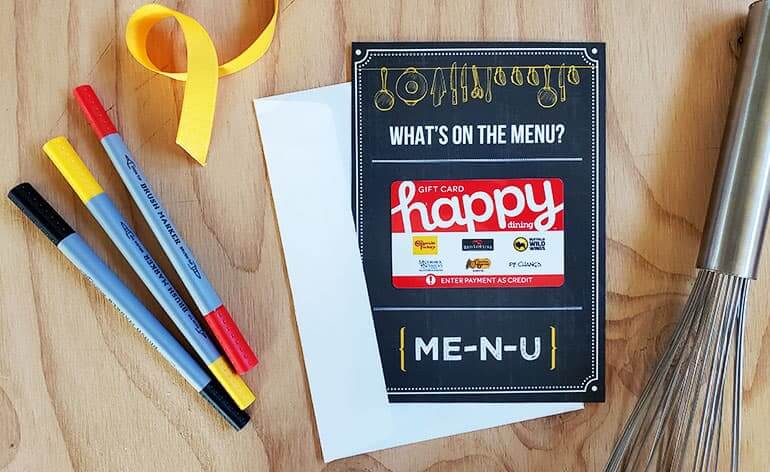 Decorate the Gift Card Holder
If you're a crafter who likes to add embellishments to the things you make, then this is your chance. Add another layer of card stock, twirl some ribbon, get out the glitter or tape the gift card using decorative tape. These are all simple ways to make this adorable gift card holder even cuter.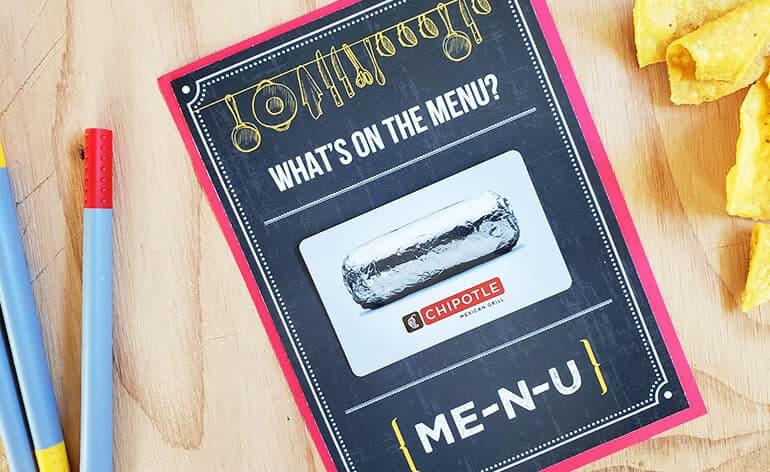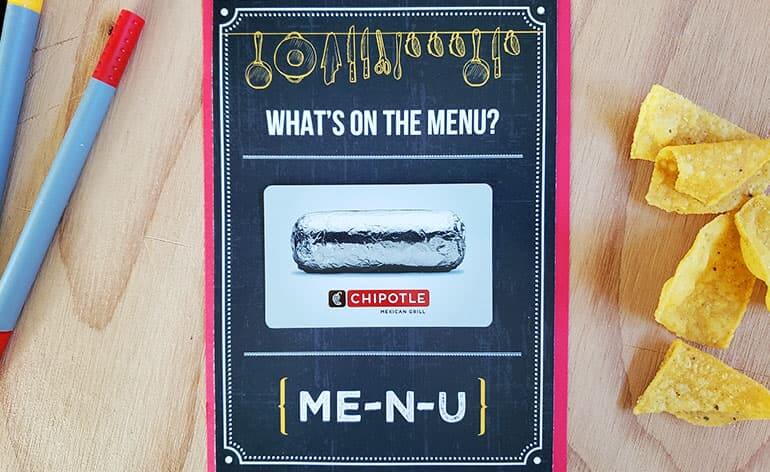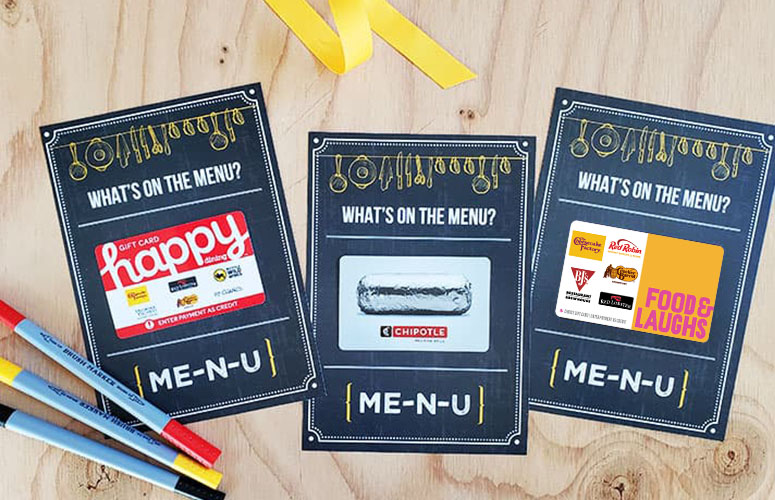 Pair the Gift Card
Taking this gift one step further, pair the "What's on the Menu?" gift card holder with something food-related. I paired the gift card holder with a whisk and a barbecue set. Seriously, this is so cute!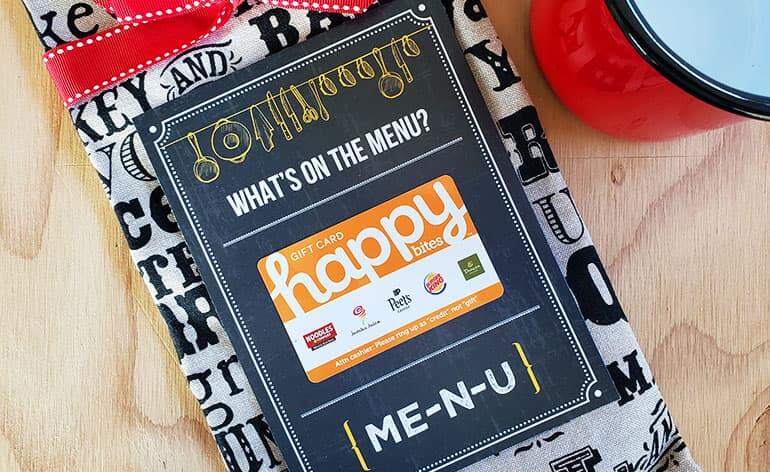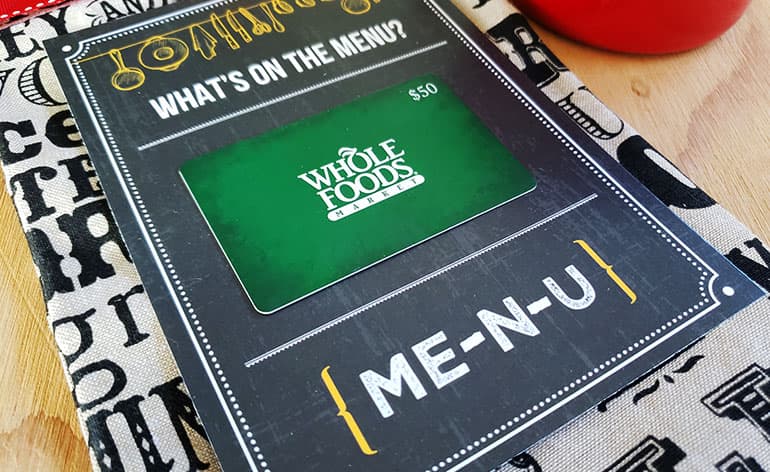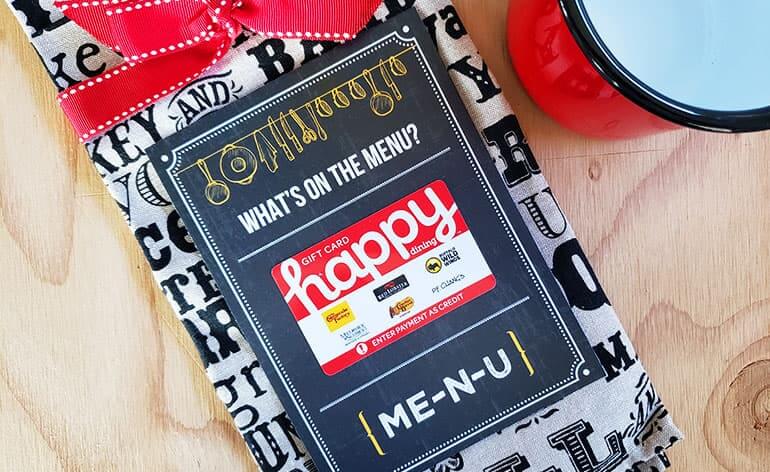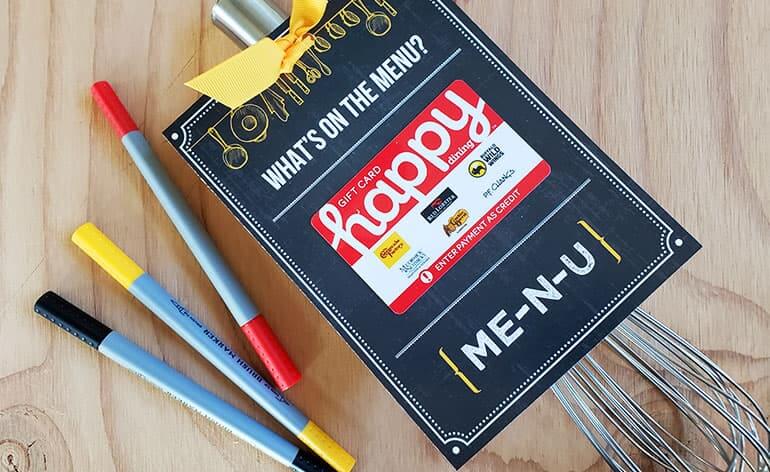 I often deliver restaurant gift cards with a homemade dish. This gives the recipient a treat to enjoy in the moment plus a gift card to be redeemed later. Think of it as a gift card appetizer!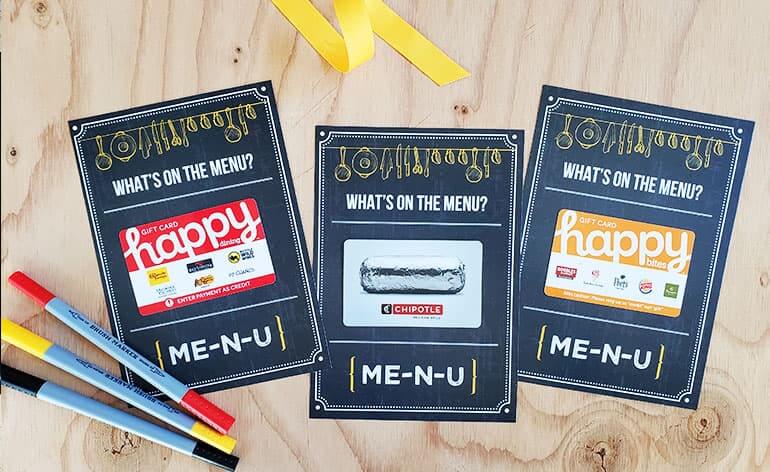 What other suggestions do you have? What gift card would you use? What pairing would you suggest? I would love to hear your ideas. Also, take a moment to check out our other printable gift card holders for more ways to turn gift cards into thoughtful, creative gifts.
If you make this card, please send me a picture or tag me on Gift Card Girlfriend on Pinterest, @GCGirlfriend on Twitter or @Gift.Card.Girlfriend on Instagram. I want to see what you can come up with.
Happy Gift Carding!
~Shelley Hunter, Gift Card Girlfriend