Thursday 5.03.2018
{Free Printable} You're our "Most Valuable Dad"
Free printable Father's Day gift card holder for the sports lover, baseball fan or just all-around good guy. He's the MVD of the year–Most Valuable Dad!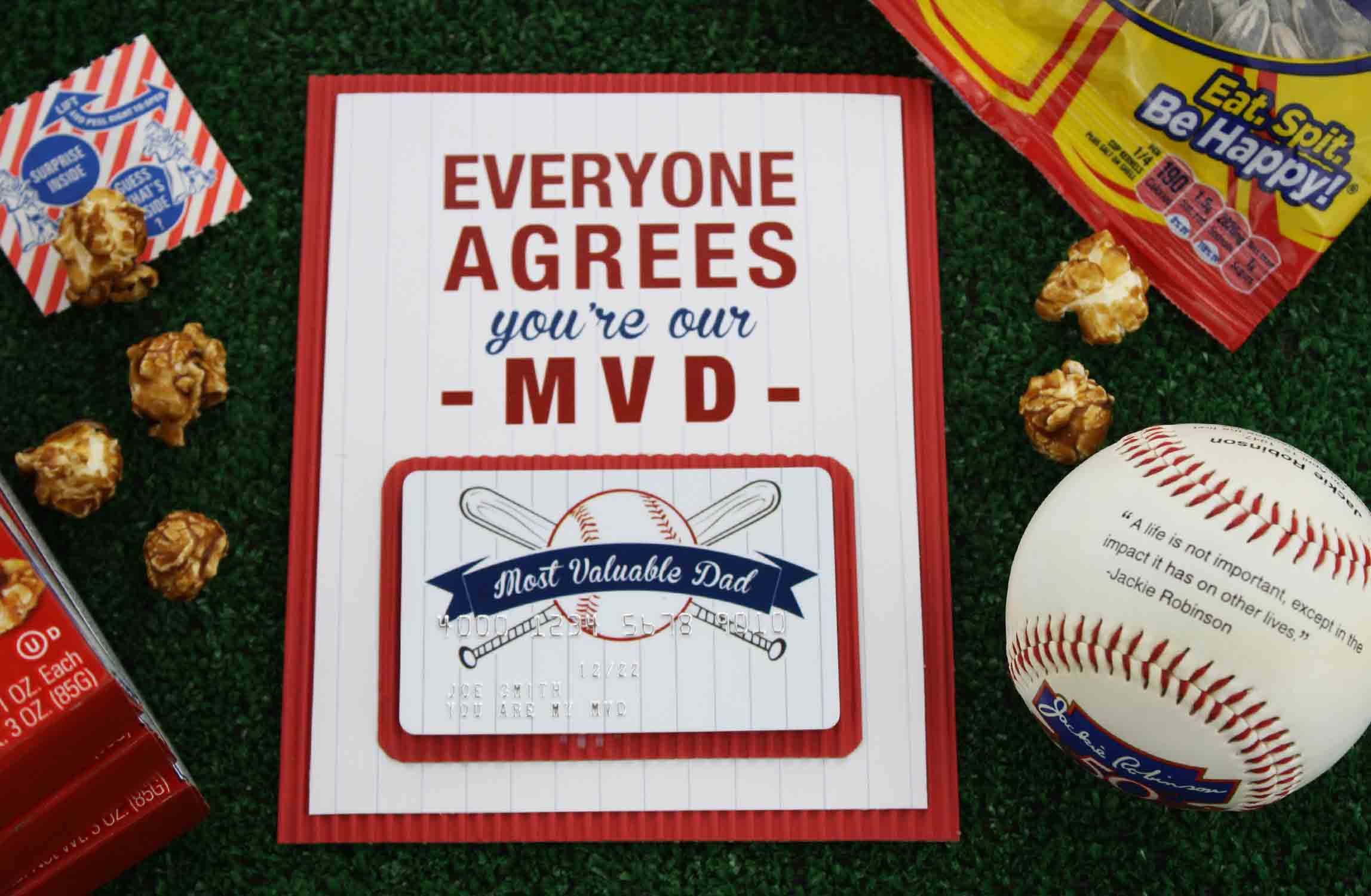 "Gifting Made Easy" by Gift Card Girlfriend
If you've got a sports fan in the family, then this is the perfect Father's Day gift. With a baseball theme and some ideas on how to make the delivery even more personal, this free printable is more valuable then the paper it's printed on, that's for sure. Tell dad he's the MVD of the year (Most Valuable Dad) with a Visa® gift card that can be used at the ballgame, at a sports bar or the sporting goods store. Since it can be used wherever Visa debit card is accepted, his options aren't limited to sports-themed destinations either. Dad can use this gift card to buy new clothes, enjoy a fancy dinner or even pay for medical bills, if that's what he wants to do with the money. Regardless of the value of the card, dad will know how valuable he is to you with this MVD Father's Day gift card.

Order Gift Card and Download Printable
Although I like to put this free printable gift card holder with the matching "Most Valuable Dad" gift card, another sports-related gift card would be a winning move as well. Try a gift card to the sporting goods store, to dad's favorite sports bar or use it to hold a pair of tickets to an upcoming baseball game. Deliver with peanuts, sunflower seeds, chewing gum or cracked corn as well. This is a gift dad is sure to be game for!
Order "Most Valuable Dad" Visa Gift Card
Download Free Matching "Most Valuable Dad" Flat Gift Card Holder
Download Free Matching "Most Valuable Dad" Folded Gift Card Holder

Print and Cut
After downloading the "Most Valuable Dad" holder of your choice, print it on a color printer using "best quality" and "actual size" settings. (Do not select "shrink to fit" or any other setting that will change the size of the printed .pdf image.) White, card stock paper measuring 8-1/2″ x 11″ works best. Cut the holder with a paper cutter using the trim marks as a guide. I found a piece of red, corrugated cardboard to mount the gift card holder onto–just to add a little pop of color to the card.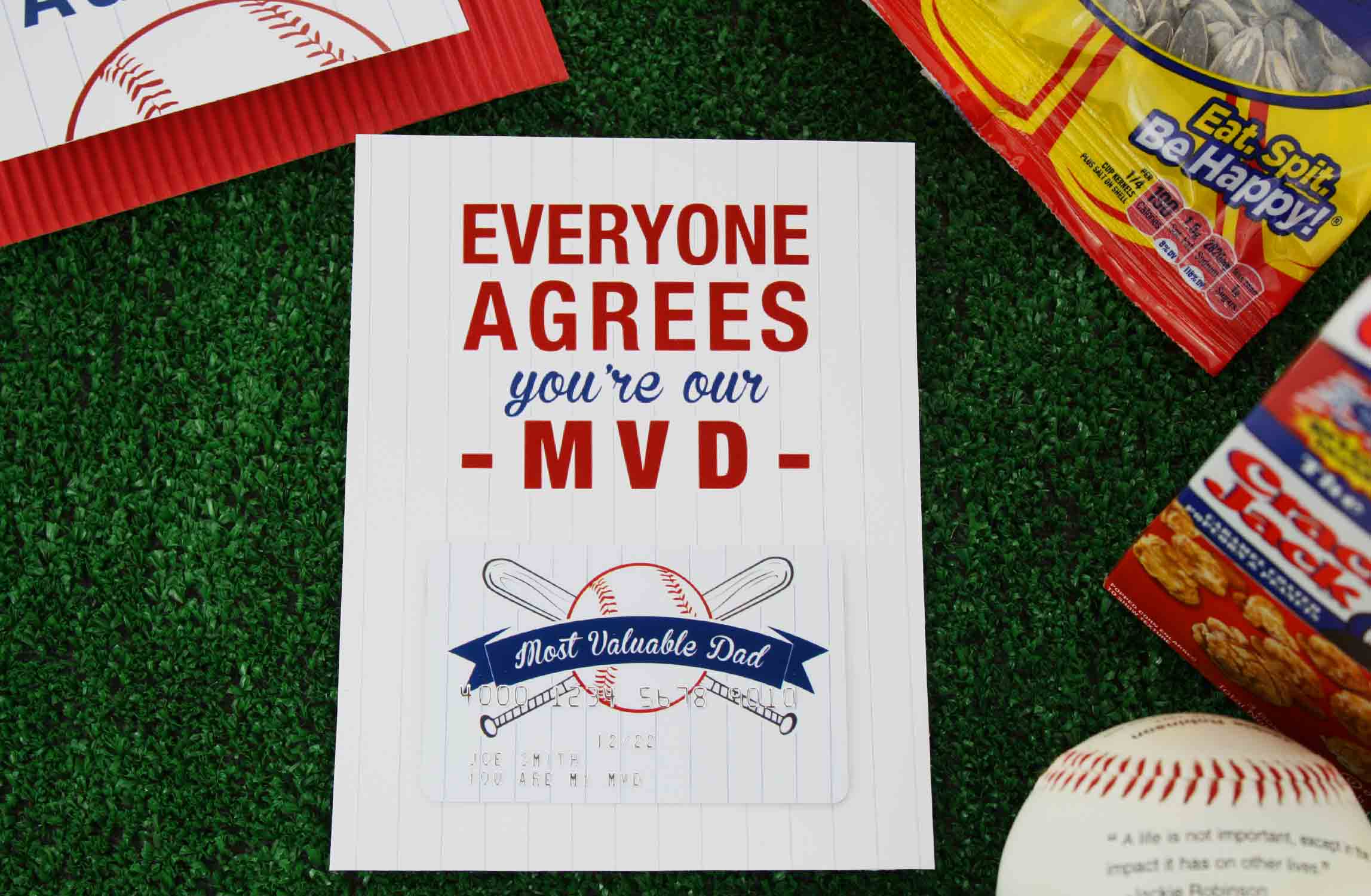 Craft the Flat Holder
The flat gift card holder can be presented as soon as the gift card is attached to it. Sometimes I attach the gift card with double-sided tape or a glue stick (being careful not to touch the magnetic stripe on the back of the card.) In this case, I mounted the gift card holder onto the red paper and then decided to outline the gift card as well.
Using the gift card itself to measure a rectangle, I cut out a piece of red card stock to go behind the gift card as well. Adding the additional layer gives the gift some dimension and texture. (Remember art class?)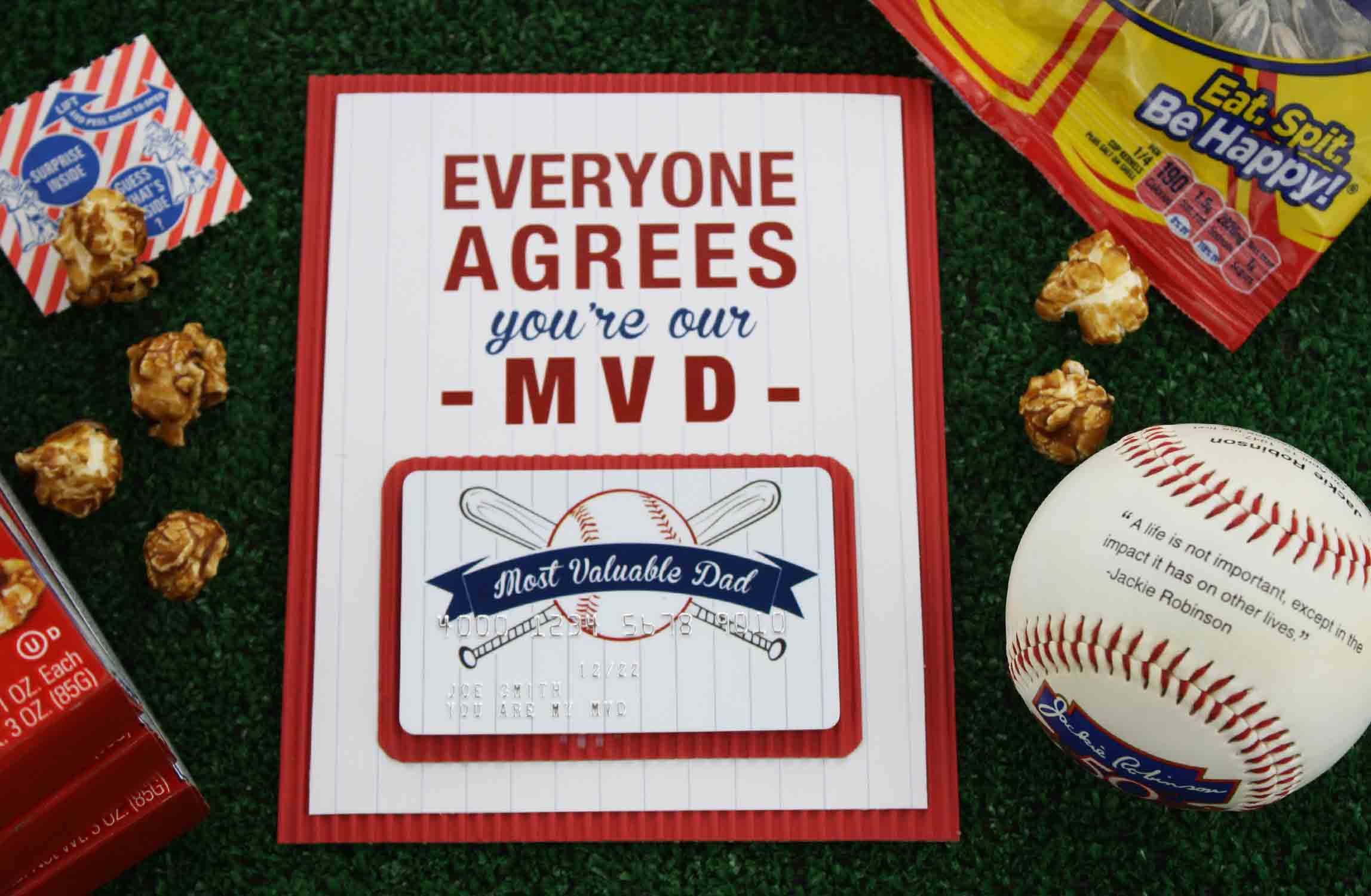 In keeping with the baseball theme, I attached the Father's Day gift card to a package of sunflower seeds. Other baseball-related treats or items work well too. For example, I found a Jackie Robinson baseball with a quote that says, "A life is not important, except in the impact it has on other lives"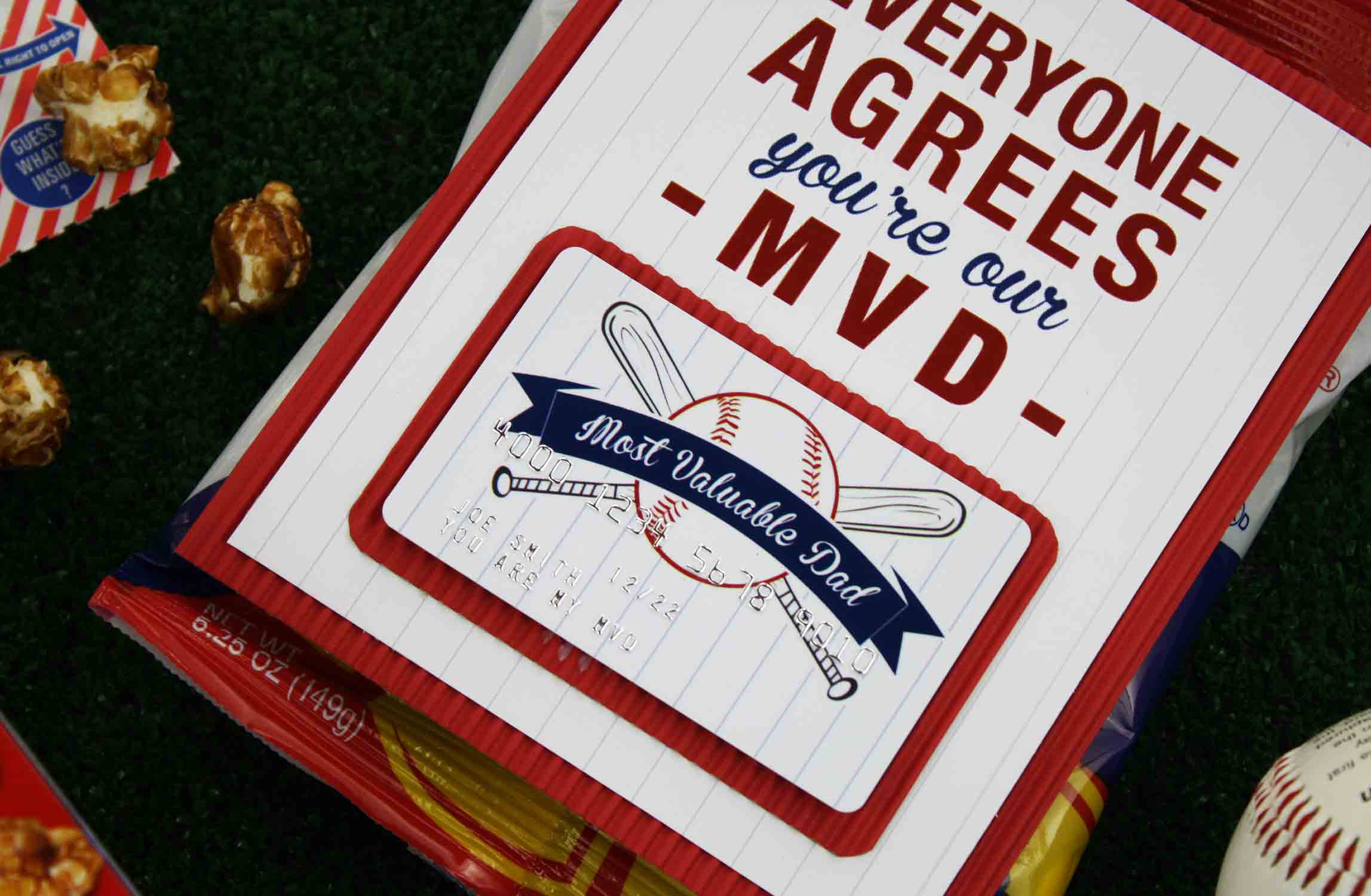 Make the Folded Holder
If you look at the printed side of the folded gift card holder, you'll see a faint line indicating where to fold the pocket-style gift card holder. The lines measure at the 3″ and 6-1/4″ marks. Using a ruler, check to see that your card is to be folded in those same places. Then turn the card over and mark the fold lines at the same measurements.
Using a bone folder (or another semi-sharp tool you have around the house like the back of a butter knife or the edge of the plastic gift card), score the paper on the fold lines using a ruler as your guide.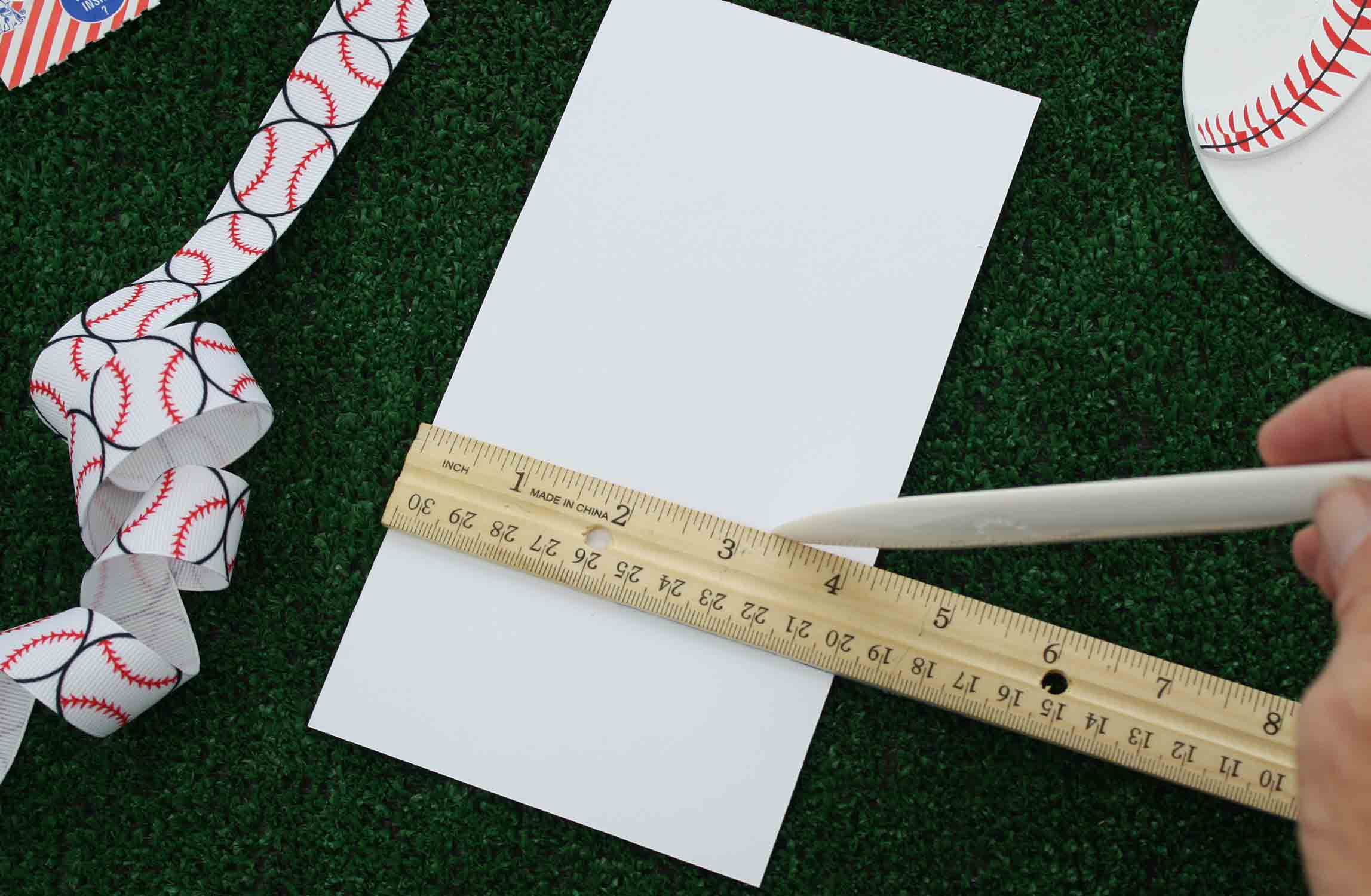 Fold the gift card holder as shown so it makes a little pocket, perfectly sized to hold the gift card of your choosing. Using double-sided tape or a glue stick, seal the edges of the gift card pocket, then put the gift card inside. Write a personal note in the space above the card.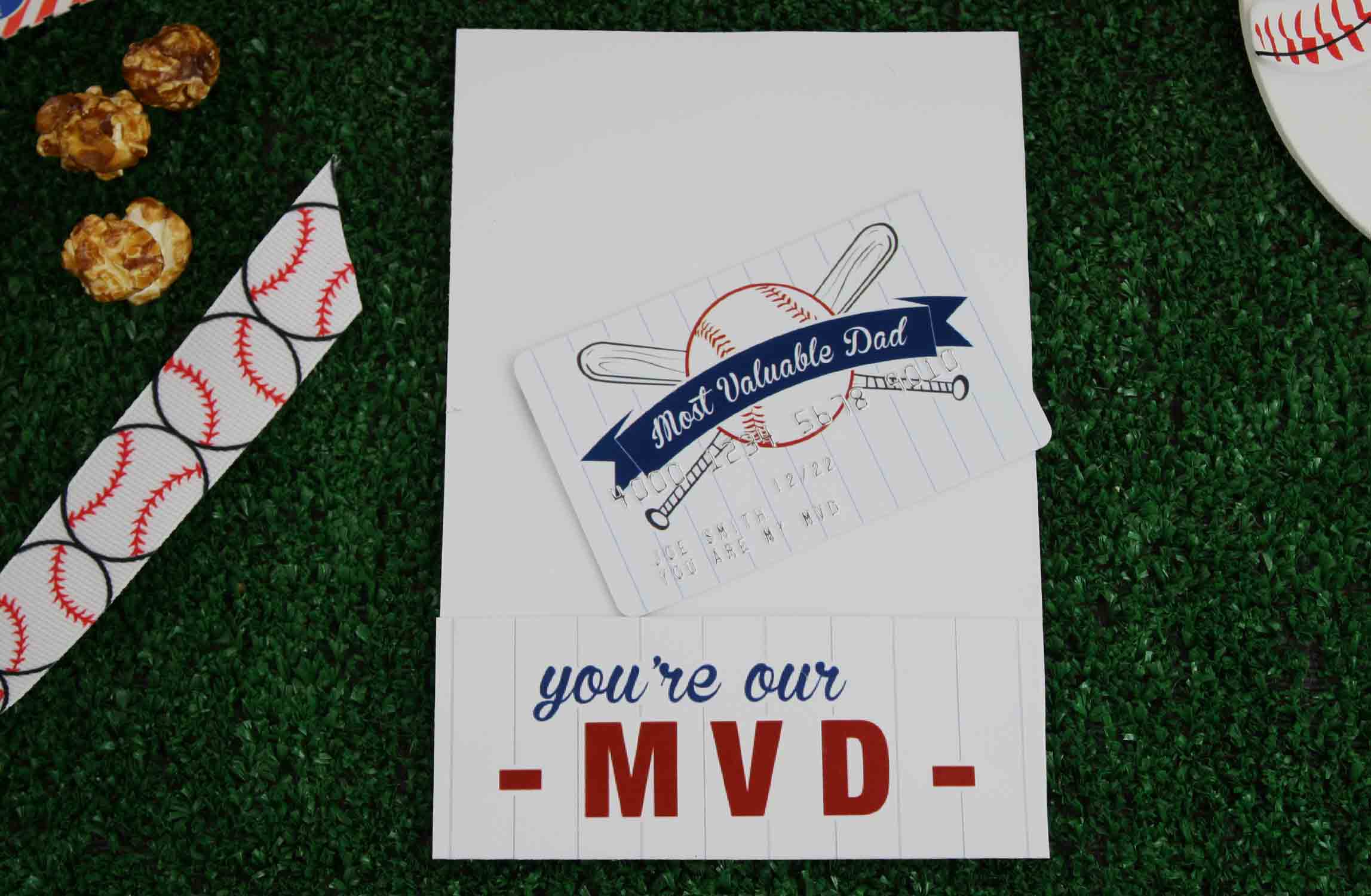 There are many ways to spruce up these gift card holders. Check out others on our "Free prints" page to get ideas.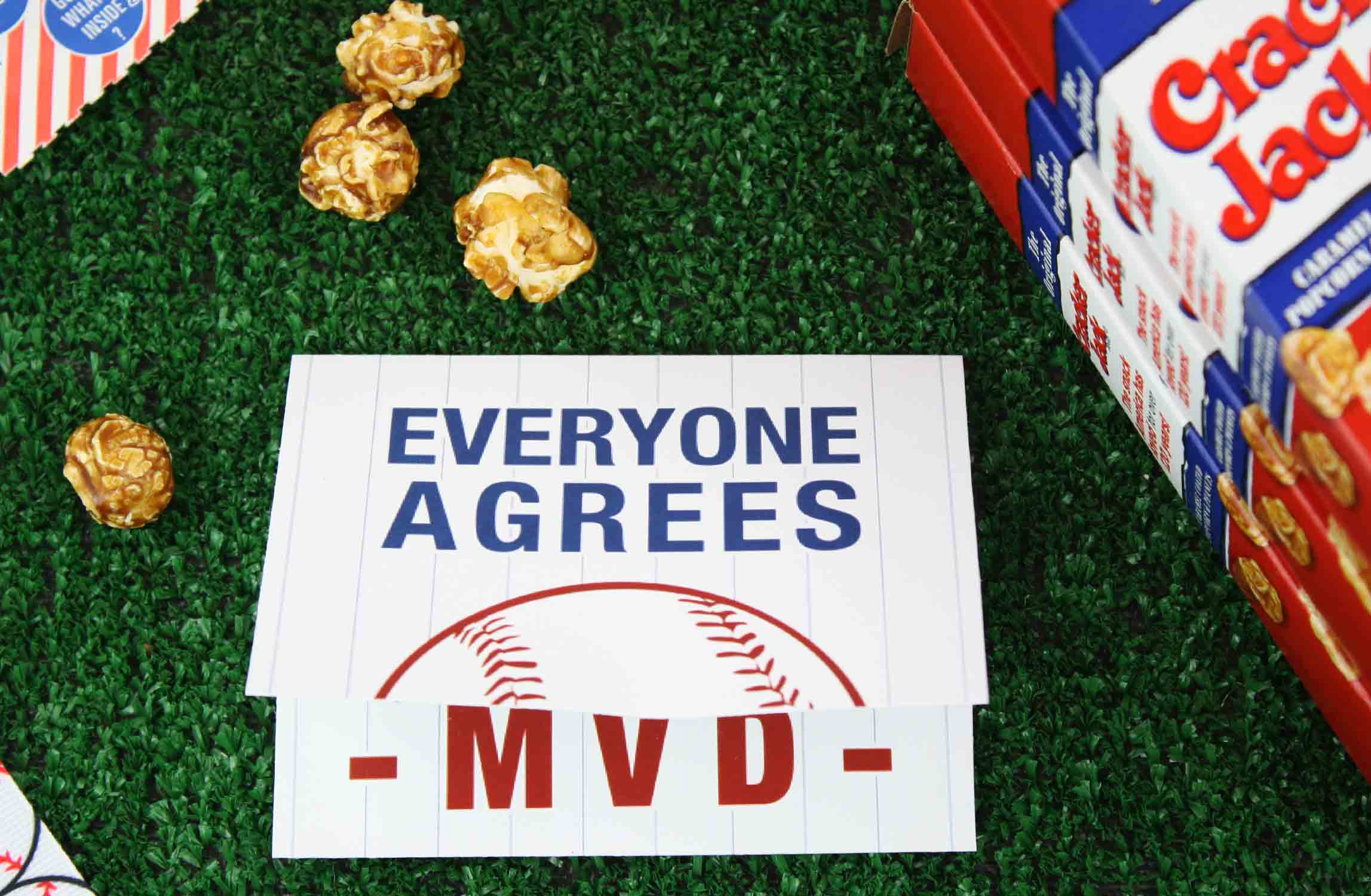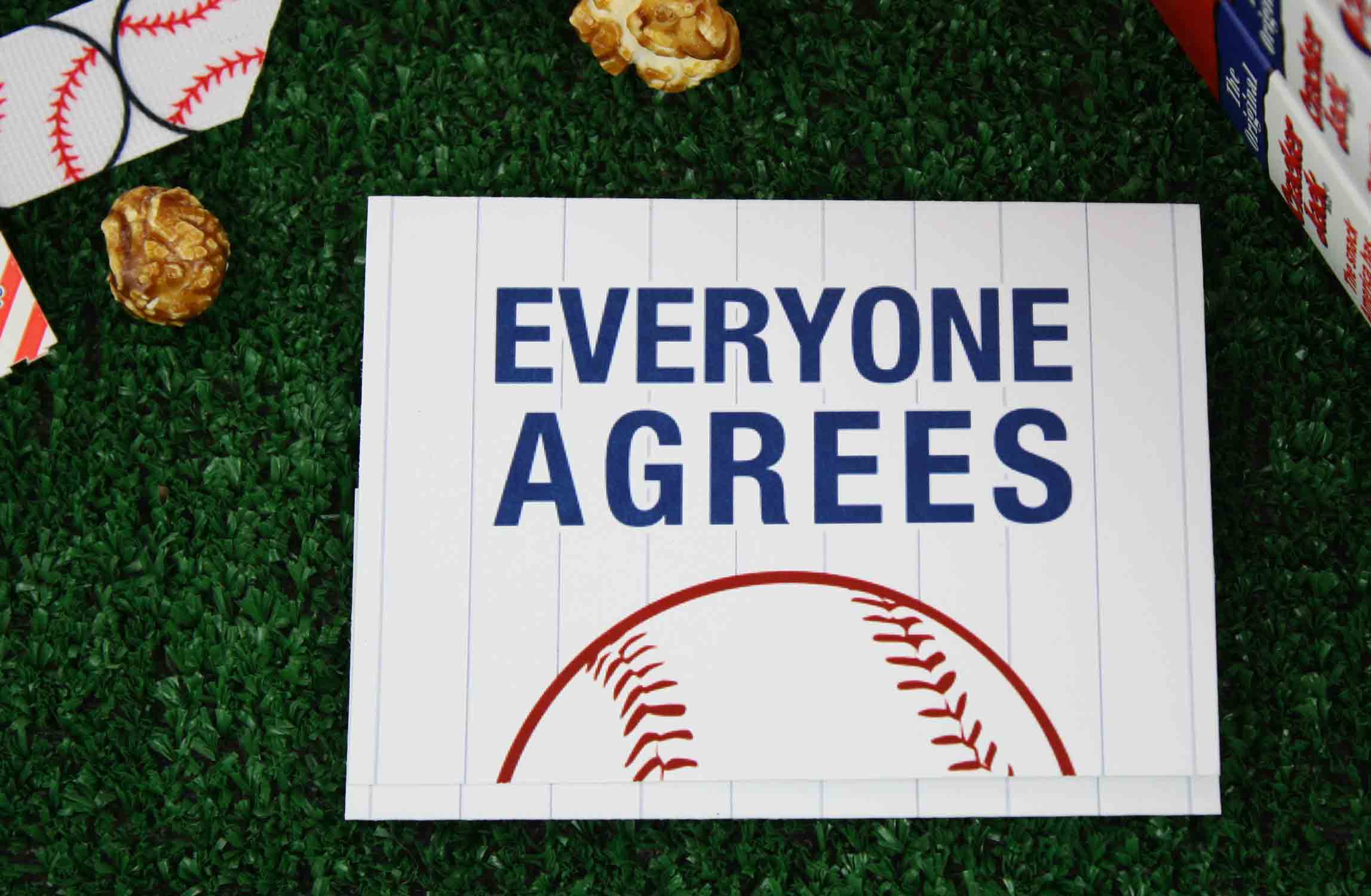 With both of the Father's Day gift card holders all ready to present, take dad out to the ballgame (figuratively) with some stadium snacks like Cracker Jacks, sunflower seeds or Big League Chewing gum. It's a simple gesture that makes the gift card more of a gift.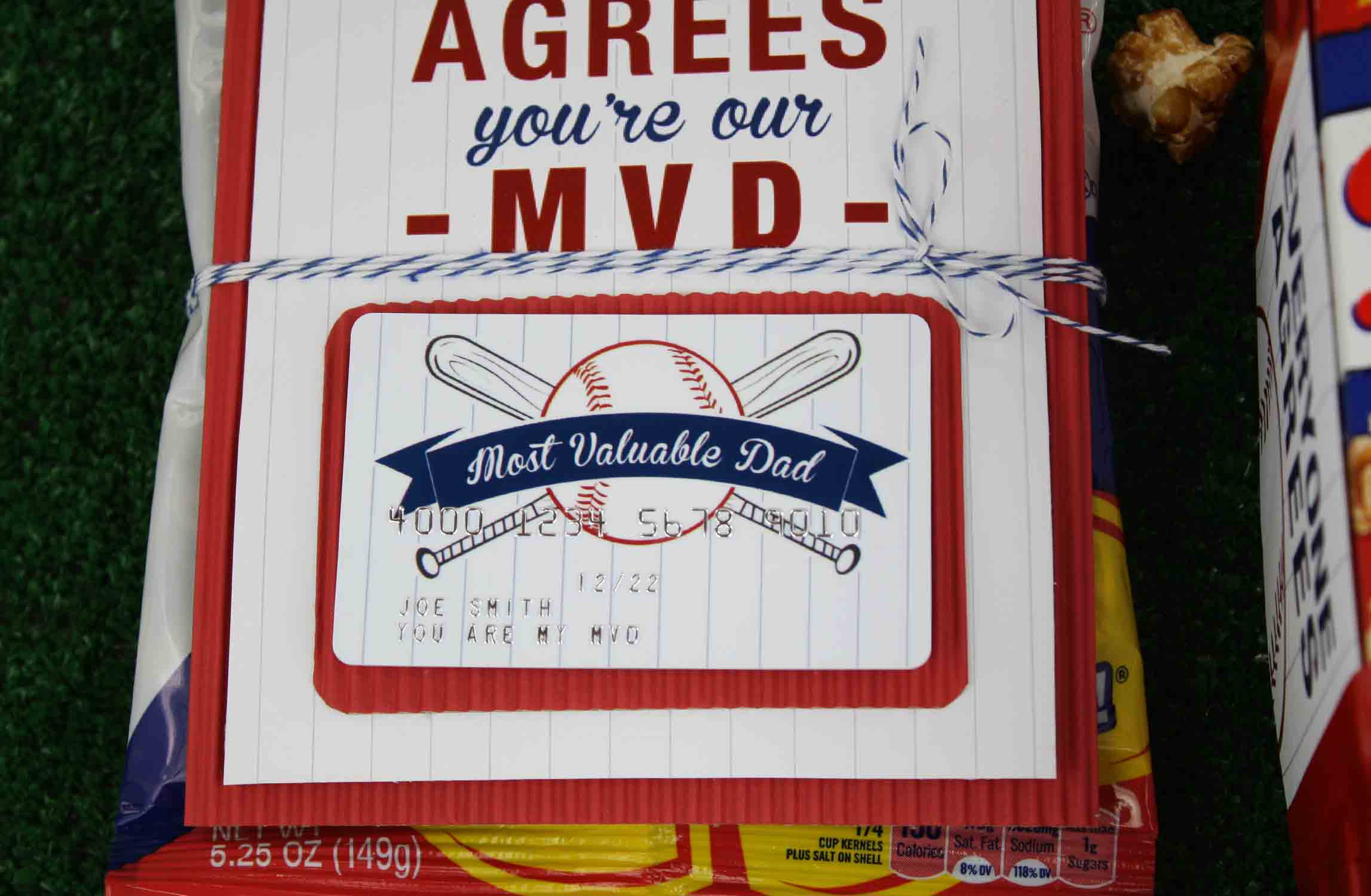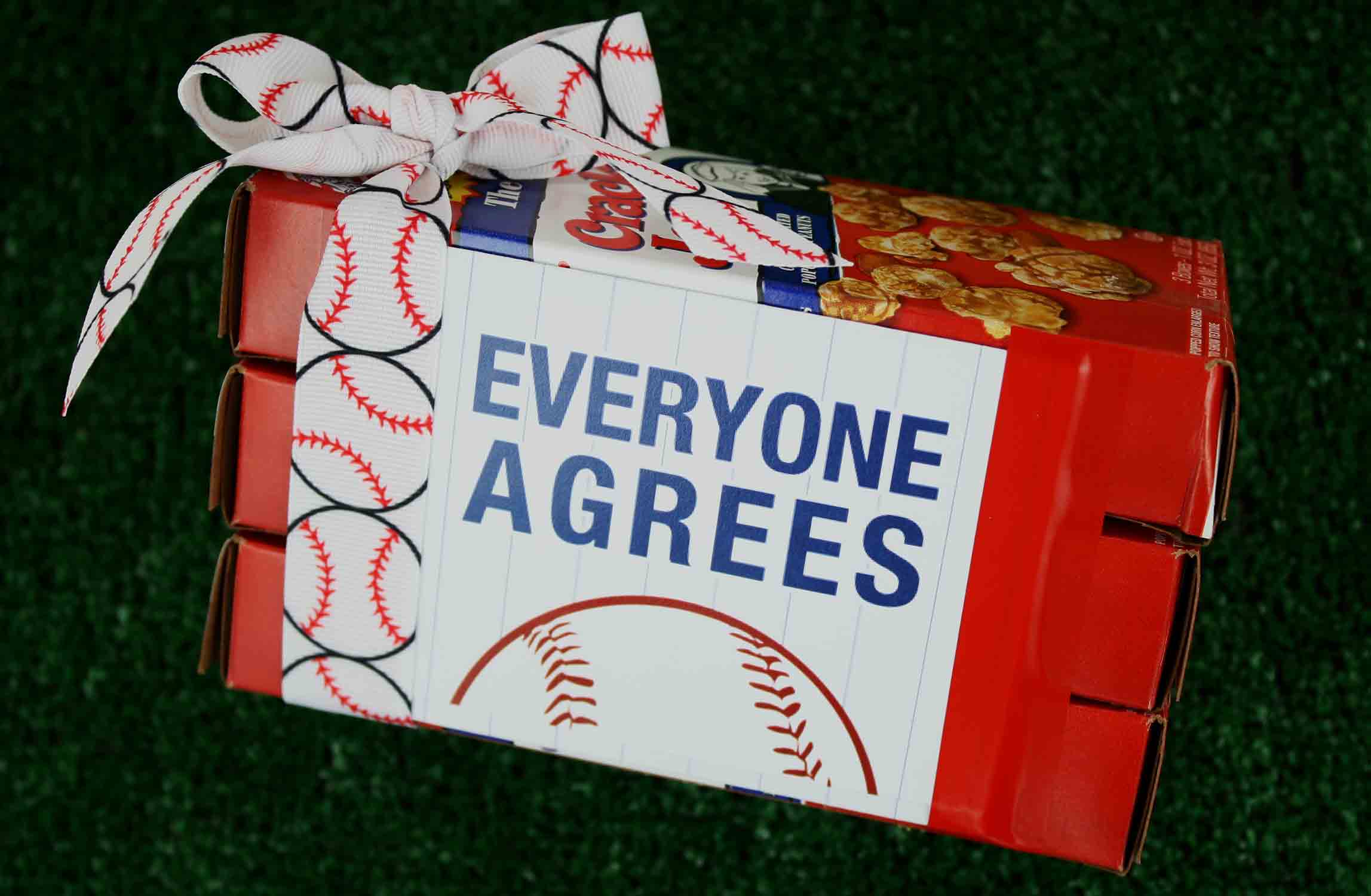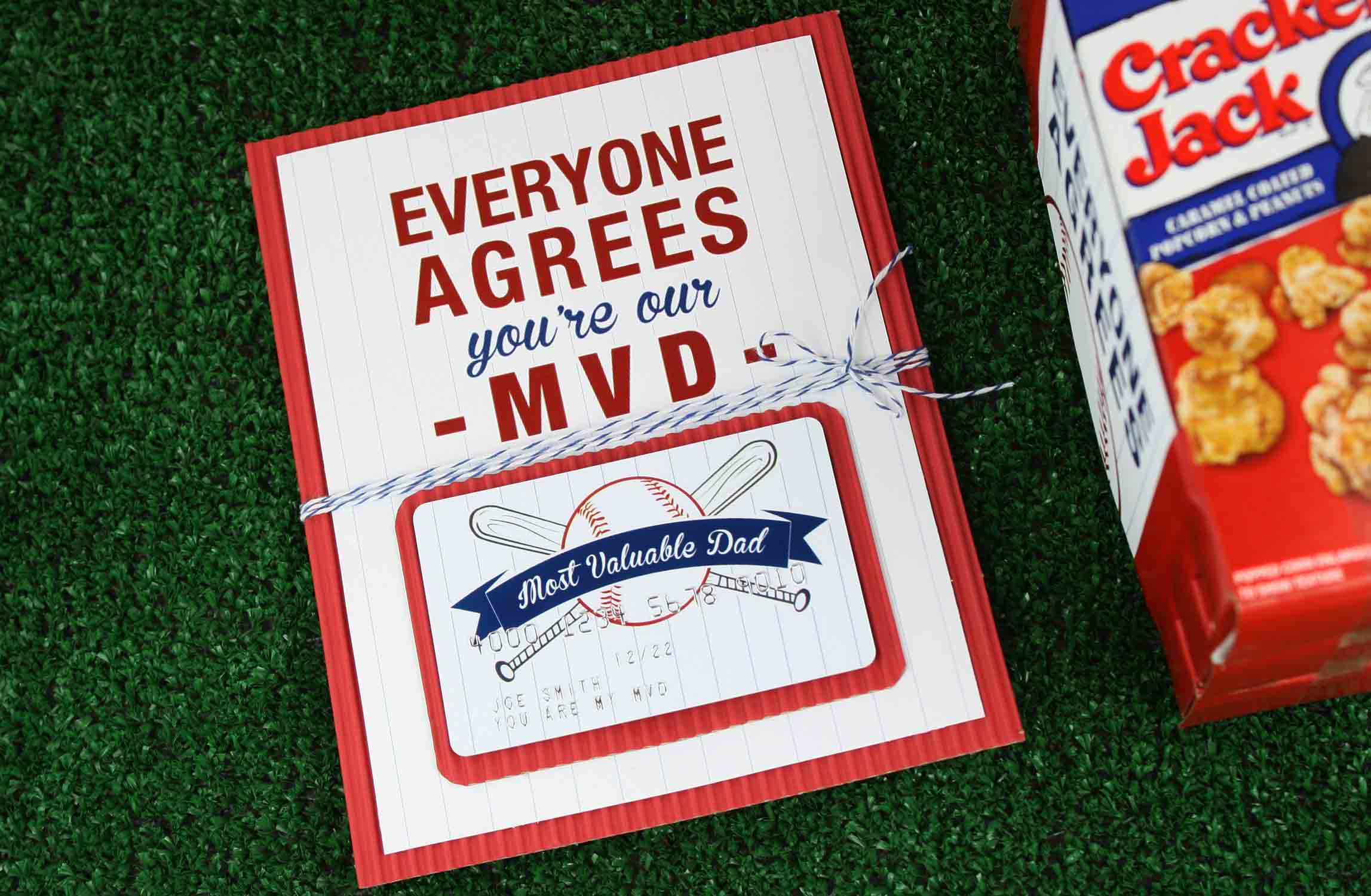 Send it in the Mail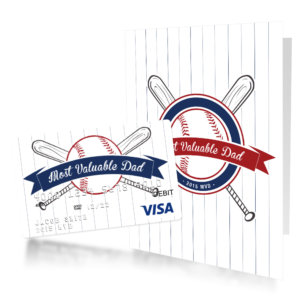 If your all-star dad doesn't live near enough to hand deliver a card or you don't have time to craft and ship it yourself, then put us in the batter's box and let us hit this Father's Day gift card out of the park. Simply order the Most Valuable Dad Visa gift card and select the standard greeting card option. Take a moment to personalize each with dad's name and a special message. Tell us where to send the card and we'll take care of the rest!
More on Pinterest
For more free printable gift card holders, check out the free prints page or follow Gift Card Girlfriend on Pinterest. This fun gift is on our Father's Day Gift Ideas board and on our free printables board.
If you use this printable, send me a link to your page in the comments below or contact me on Twitter (@GCGirlfriend). I want to see what inspires you.
Happy Gift Carding!
~Shelley Hunter, Gift Card Girlfriend