Free printable Mother's Day gift card holders to give mom on her special day.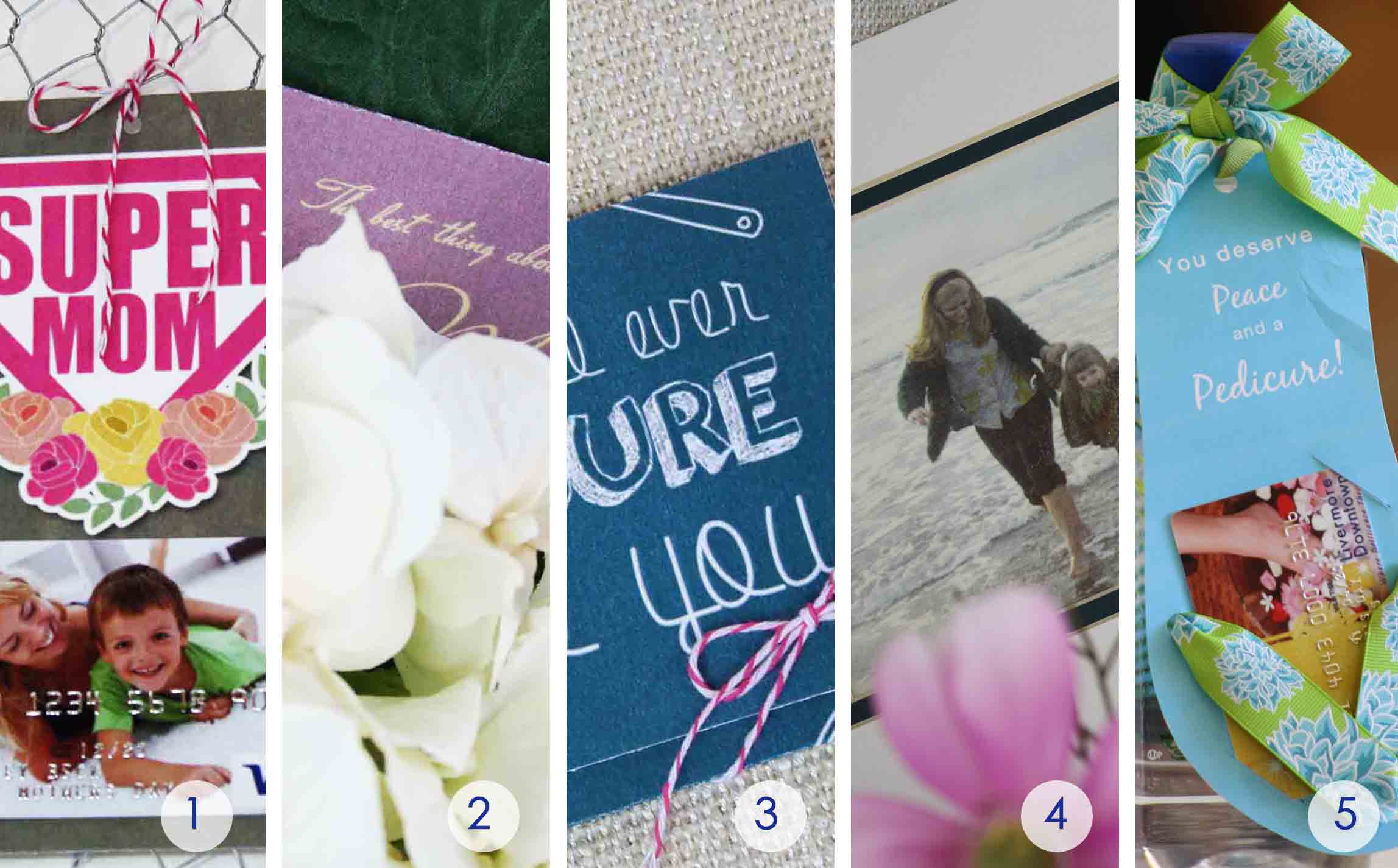 When picking out the perfect gift for Mother's Day, gift cards may be one of your considerations. You'll certainly save mom a lot of time if she doesn't have to return something that doesn't fit or find a place to put something she doesn't need. If you are going for the trusted gift card, then check out the five printable Mother's Day gift card holders below. Print at home, insert a gift card, and you're done! (Now maybe you can use all the time you saved to make mom a homemade pie or do a little weeding in the garden.)


Supermom!
Faster than a dad speeding through the school drop-off zone (they always go too fast!), more powerful than a lice epidemic sweeping through kindergarten, able to corral twin toddlers with a single arm…up in the bleachers, look: It's your biggest fan. Supermom! Print this gift card holder, add a personalized gift card, and deliver to your mom on Mother's Day.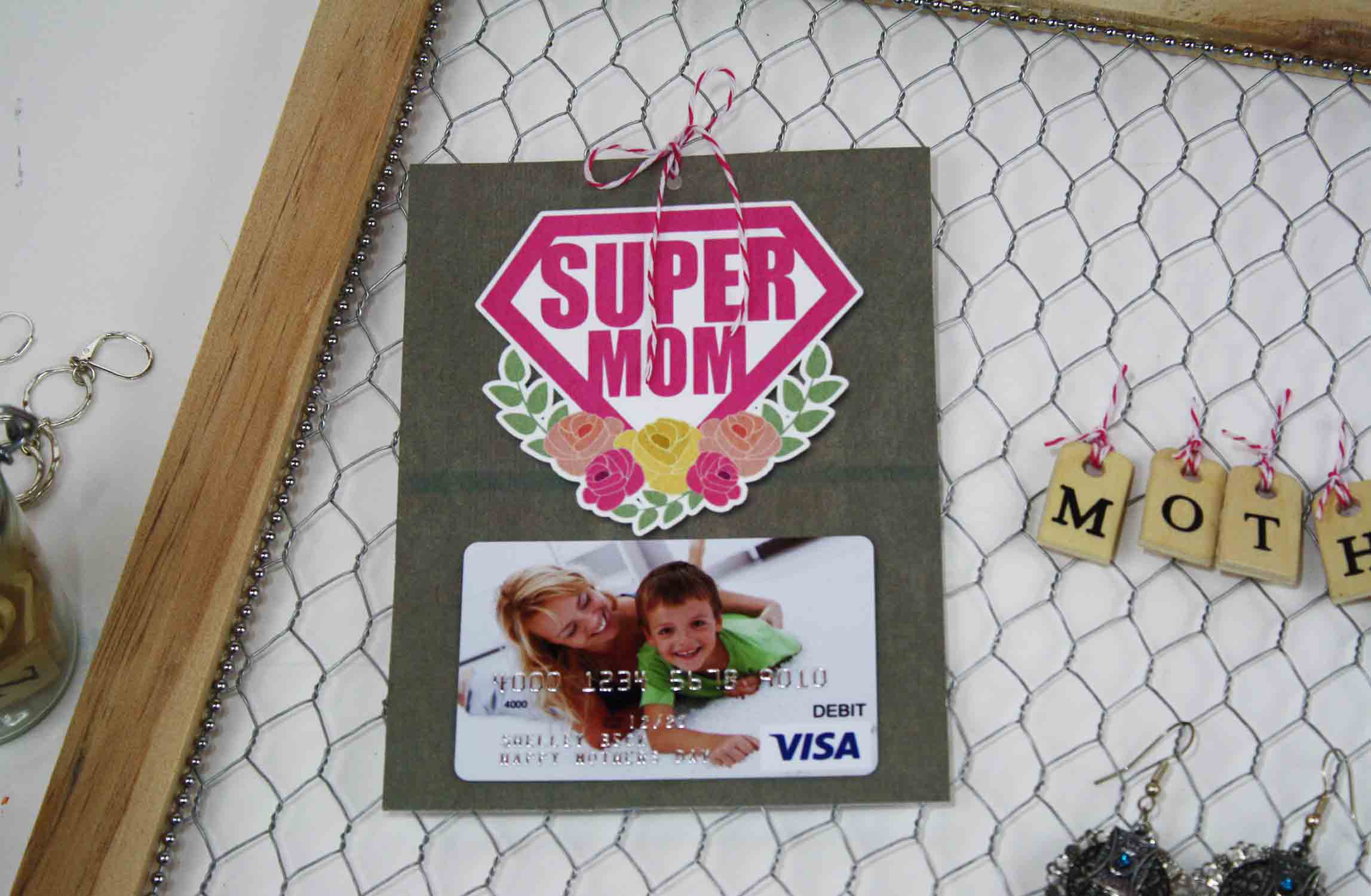 Card for Grandma
The great thing about having a good mom is that your kids get to have an equally great grandma. For Mother's Day, tell your mom how much you appreciate all she does for you and the kids with this gift card for Grandmother.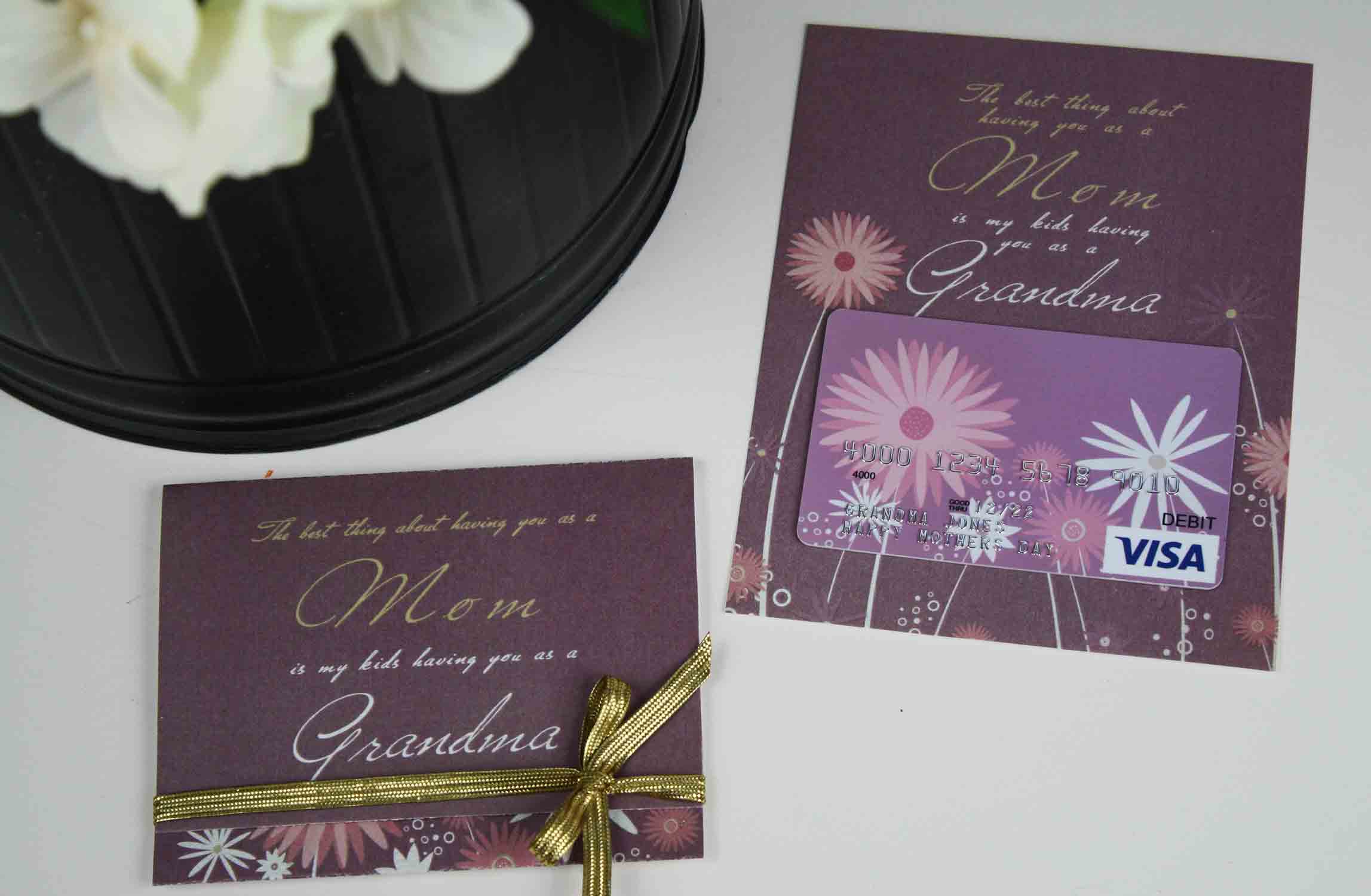 Nobody Measures
Only heaven above can explain why many of us are so attached to our mothers. The countless hours of service, the never-ending support and biggest fan status may be just a few of the reasons. Whether you're mom's best friend or you simply honor your mother with kindness and respect, nobody will ever replace her. Read this gift card post and you'll not only find a cute printable gift card holder, but you'll also find ways to make the delivery more special.
Nobody Measures Up to Mom gift card holder.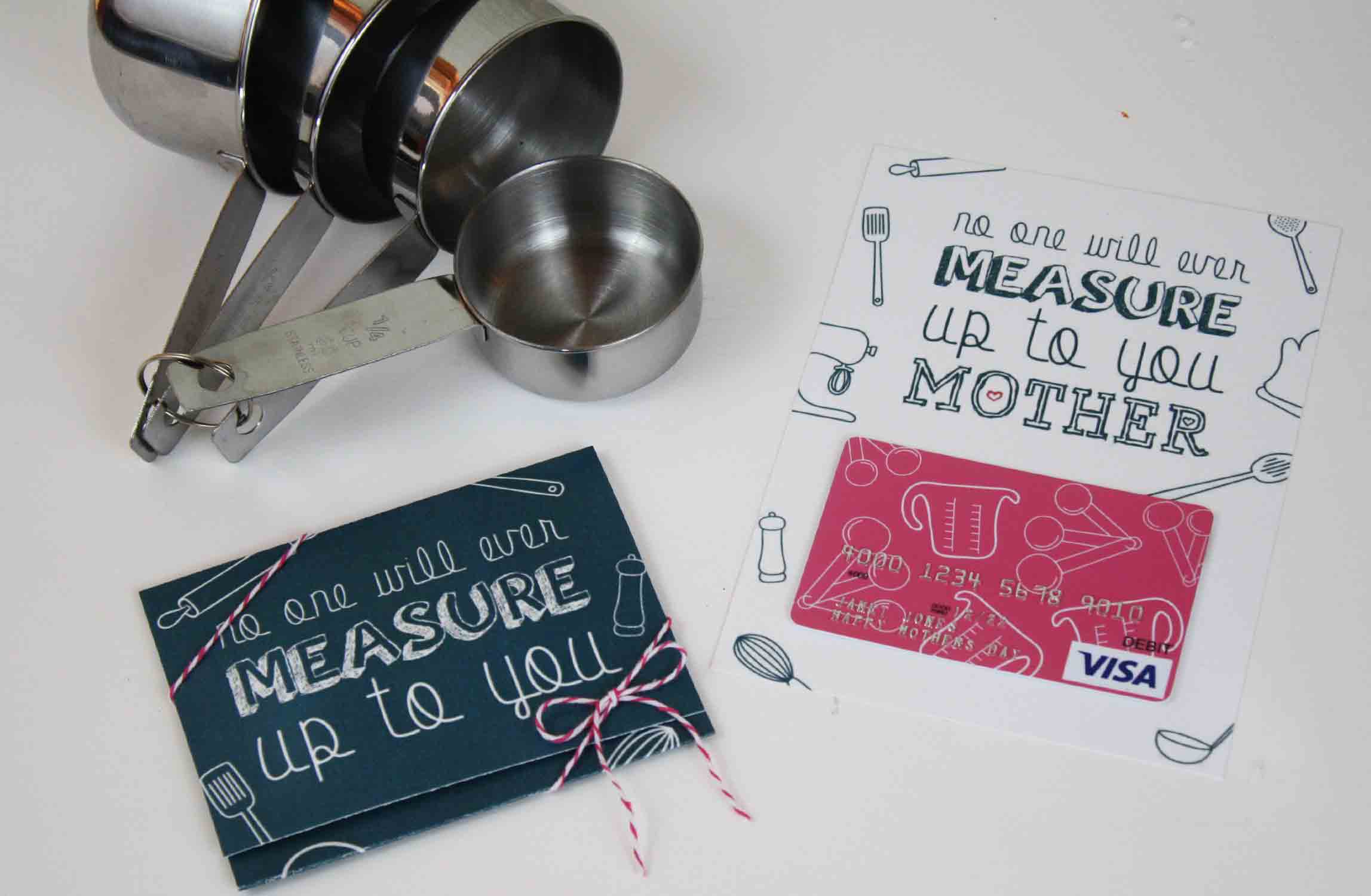 Mother's Hand
Experienced parents tell me all the time that raising children goes by so fast. When you're in the trenches, however, it doesn't always seem that way. Yet here I am on the verge of having all of my children out of elementary school and suddenly I'm looking at the calendar with increased anxiety. Have I done enough? Thankfully, like this printable says, we may only hold our children in our arms for a short while, but we hold them in our hearts forever. Print this Mother's Day gift card holder at home and deliver to mom on her special day.
A Mother Holds a Child's Hand gift card holder.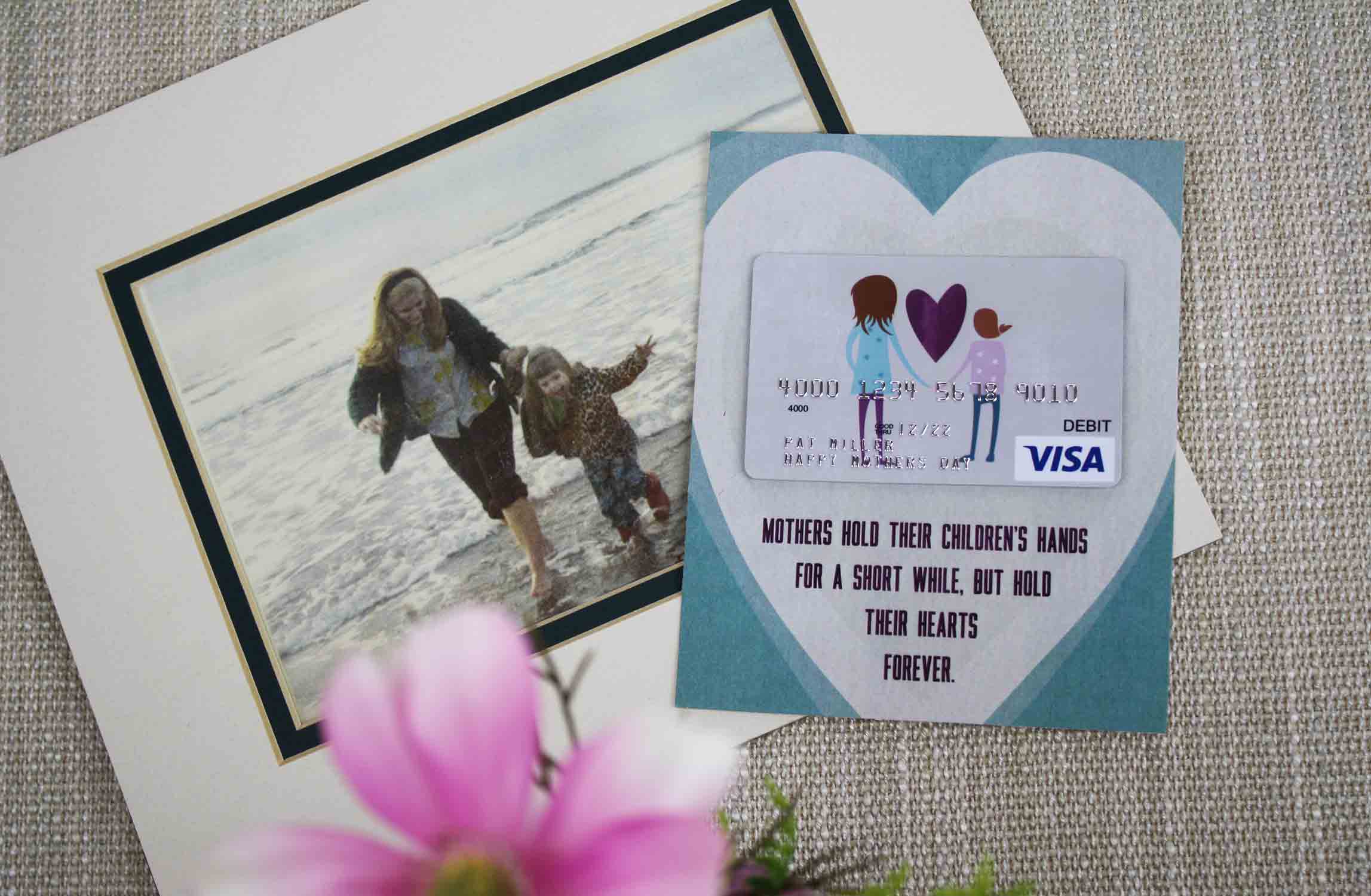 Peace and a Pedicure
This is an old throwback gift card holder from the days when I didn't have graphic designers to translate my ideas into professional-quality prints, but I still like it. The unique shape of the flip-flop coupled with ribbon to make it three-dimensional, makes this a gift card one that will stand out from the rest. When you get to the page, scroll through to the third idea down.
Peace and a Pedicure gift card holder.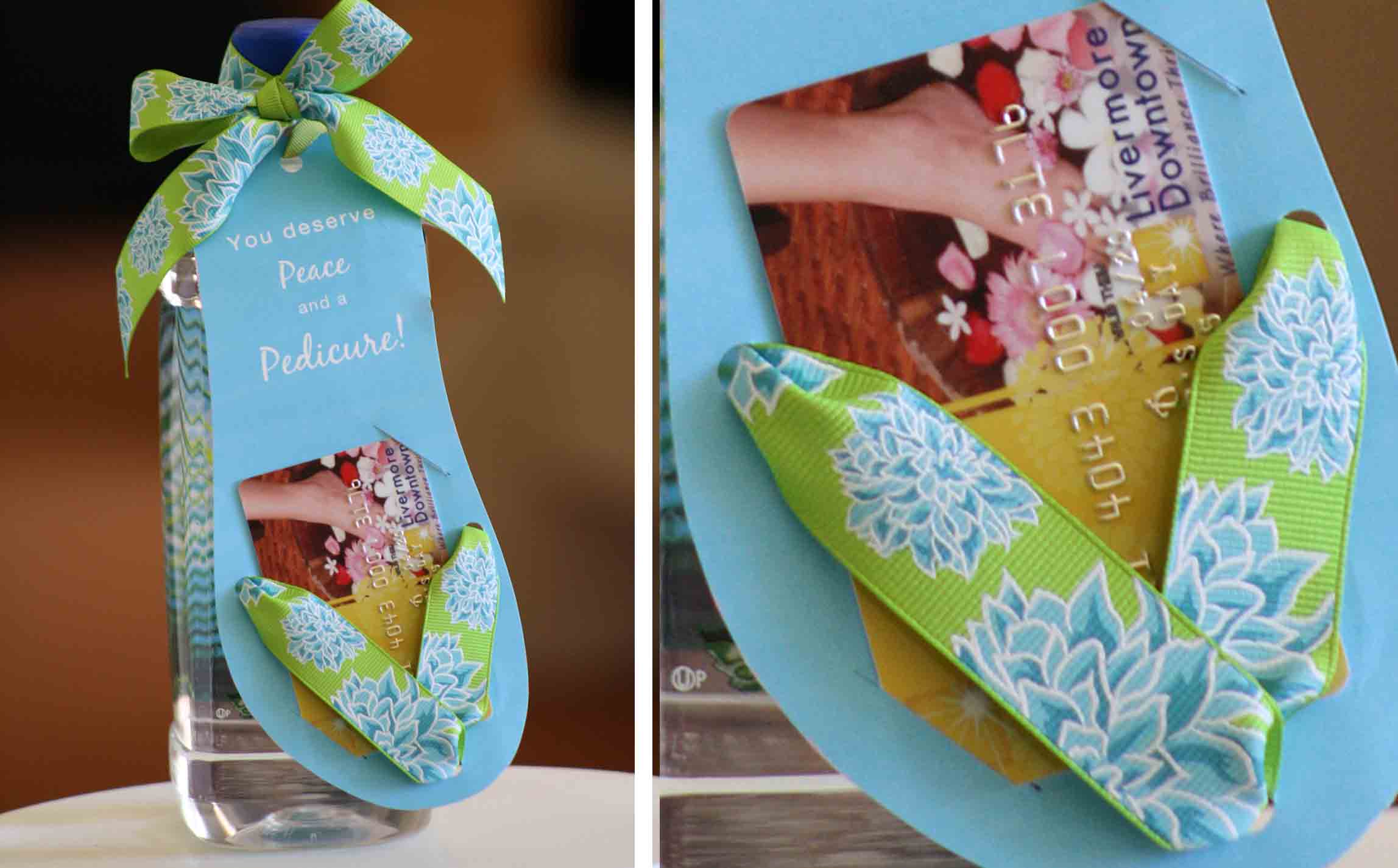 If you don't find a printable Mother's Day gift card holder you want in this list, follow Gift Card Girlfriend on Pinterest for more ideas. There are tons of Mother's Day printables, crafts, greeting cards and more. Let me know what you find or tag me in a post at @GCGirlfriend on Twitter.
Happy Gift Carding!
~Shelley Hunter, Gift Card Girlfriend