The best thing about having you for a mom is that my kids get to have you for a Grandma. Happy Mother's Day to grandmothers everywhere.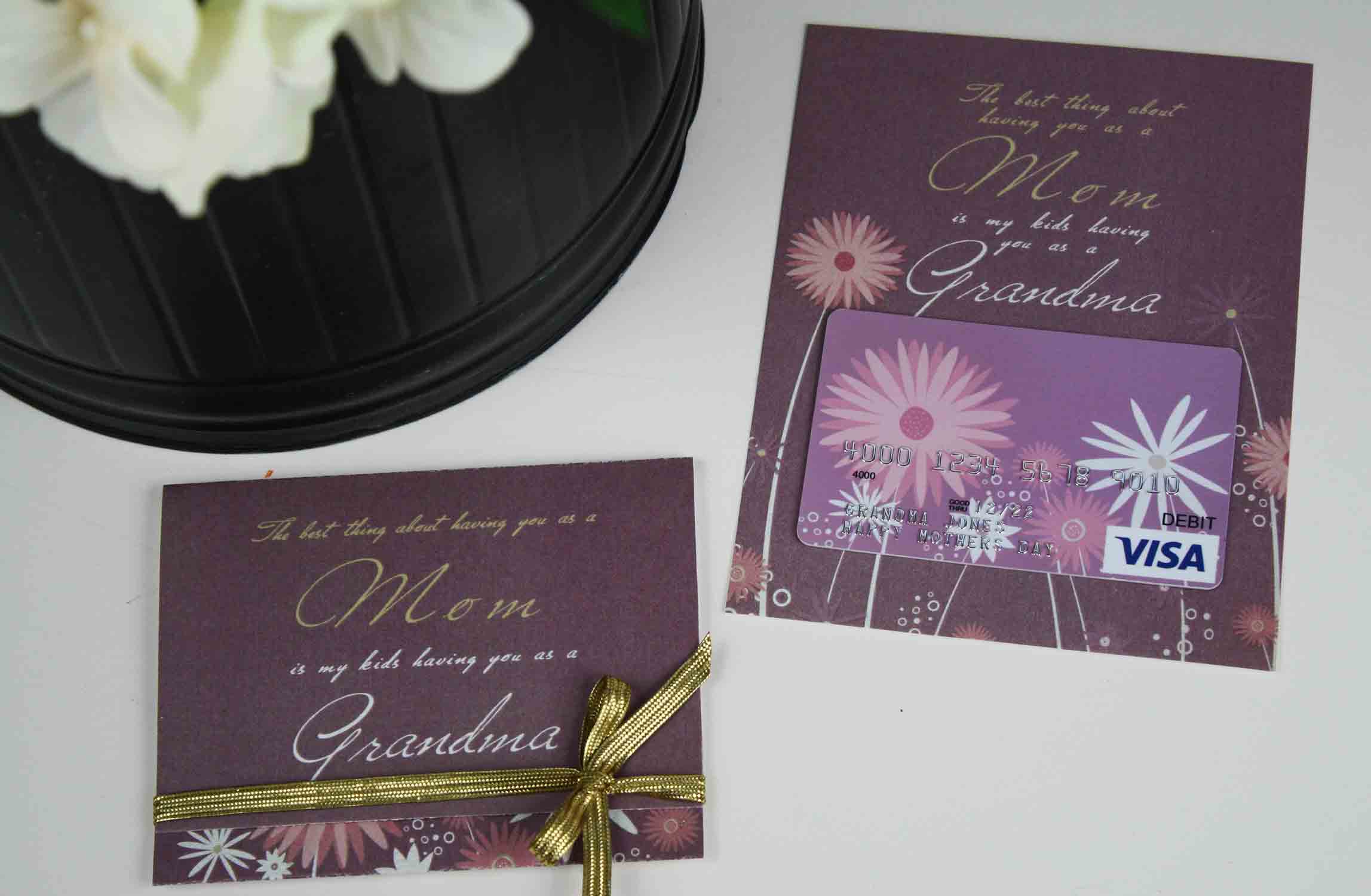 My grandmothers have been gone for so long that I honestly don't think about them every day like I used to, but when I do, tears flood my eyes almost instantly–especially when I remember my Grandma May. She loved us kids completely, and we knew it. Oh, she tried to get mad when we fought over the pink bowl or ran too fast through the house, but her outbursts just made us laugh because she ultimately let us get away with everything (including sneaking M&M's from the candy cupboard). My mom isn't quite the pushover her mom was, but she's the perfect grandma for my kids. She has taught them all how to play the piano, does projects with them, kidnaps them to go get ice cream and watches them whenever we ask. So this Mother's Day gift card is for all you moms out there who have great moms.
The printable reads, "The best thing about having you as a mom is my kids have you as a grandma." Below are a few steps you can take to make this gift card an even better gift.


Order Gift Card and Download Printable
First decide which gift card you want to give your grandma. Of course, our Visa® gift card matches perfectly and it can be used almost anywhere, but a store or restaurant gift card will be fine as well. The flat gift card holder matches the Visa gift card perfectly. I would suggest using the folded gift card holder if you plan to give a gift card other than that one.
Order Grandma Visa® Gift Card
Download Free Matching Grandma Flat Gift Card Holder
Download Free Matching Grandma Folded Gift Card Holder

Print and Cut
After downloading the Mother's Day gift card holder for grandma, print it on a color printer using "best quality" and "actual size" settings. (Do not select "shrink to fit" or any other setting that will change the size of the printed .pdf image.) White, card stock paper measuring 8-1/2″ x 11″ works best. Cut the holder with a paper cutter using the trim marks as a guide. (The font on your printable is a little bigger than the one pictured here. I had a hard time reading it and thought Grandma might have worse eyesight than me. 🙂
Once you cut the holders out, the flat Mother's Day gift card holder is ready to go. You can punch a hole in the top, loop a ribbon through the hole, and attach the gift card to a bouquet of flowers, a bottle, or a nice vase. The flat gift card holder can also be put into an envelope and presented that way. It's up to you. (Here's an example of a flat gift card holder that I embellished.)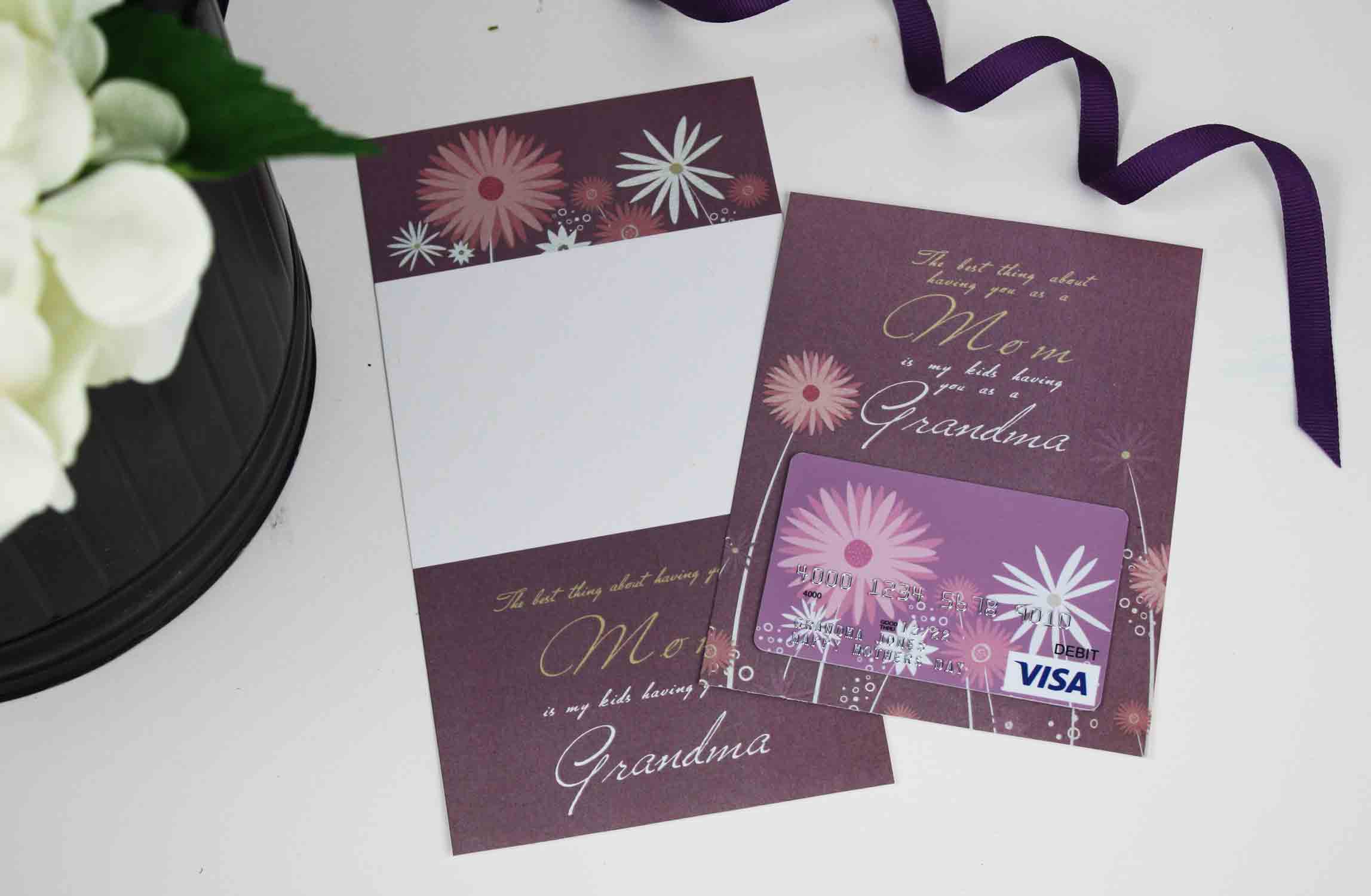 Make the Folded Holder
To make the folded gift card holder that reads, "The best thing about having you as a mom is my kids having you as a grandma," get out a ruler, a pencil and something to score the card stock for easier folding.
If you look at the printed side of the folded gift card holder, you'll see that it should be folded where the flowers meet the white space. I like to score card stock before I fold it, so I typically measure where the fold lines are before turning over the holder. For me, the fold lines are at the 3″ and 6-1/4″ marks.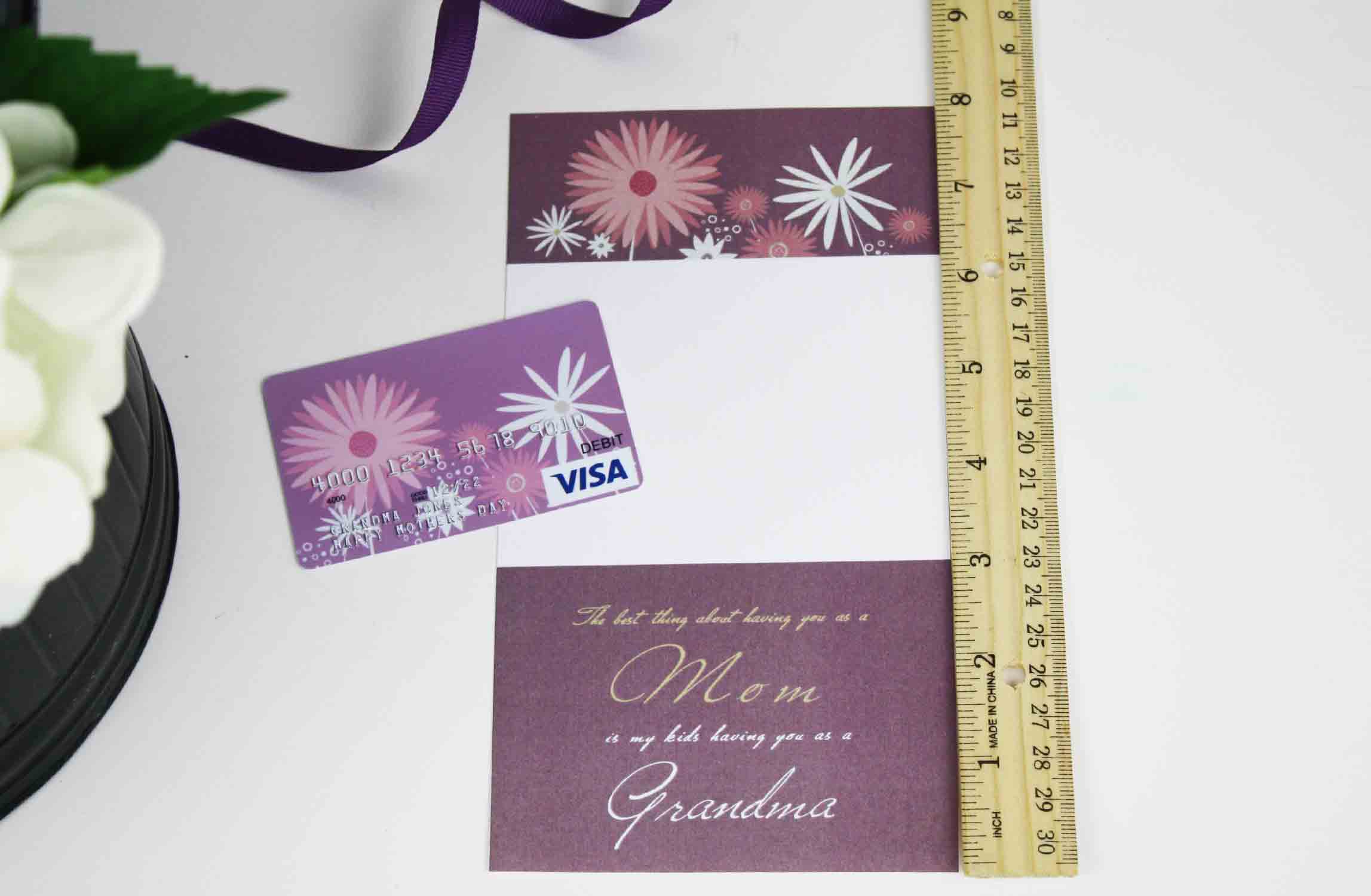 Using a pencil, mark the back side (white side) of the carrier at those measurements.
Using a bone folder (or another sorta-sharp instrument you have around the house like the back of a butter knife or the edge of the plastic gift card), score the paper on the fold lines using a ruler to keep the line straight.
Fold the gift card holder as shown so it makes a little pocket, perfectly sized to hold the Mother's Day gift card. Using double-sided tape or a glue stick, seal the edges of the gift card pocket, then put the gift card inside. Write a personal note in the white space above the card. Like the flat gift card holder, you can add a ribbon or other embellishments.

Make it a Gift
I always like to present gift cards with a little something that turns the small gift card into a bigger, more presentable gift. To me, it just feels better to hand over something with two hands. Since this grandma-themed gift card has flowers on it, I put it with a watering can and a hydrangea flower. You could tie the flat gift card holder to the watering can handle or tuck the folded gift card into the flower pot. Either way, cute as can be and perfect for grandmother.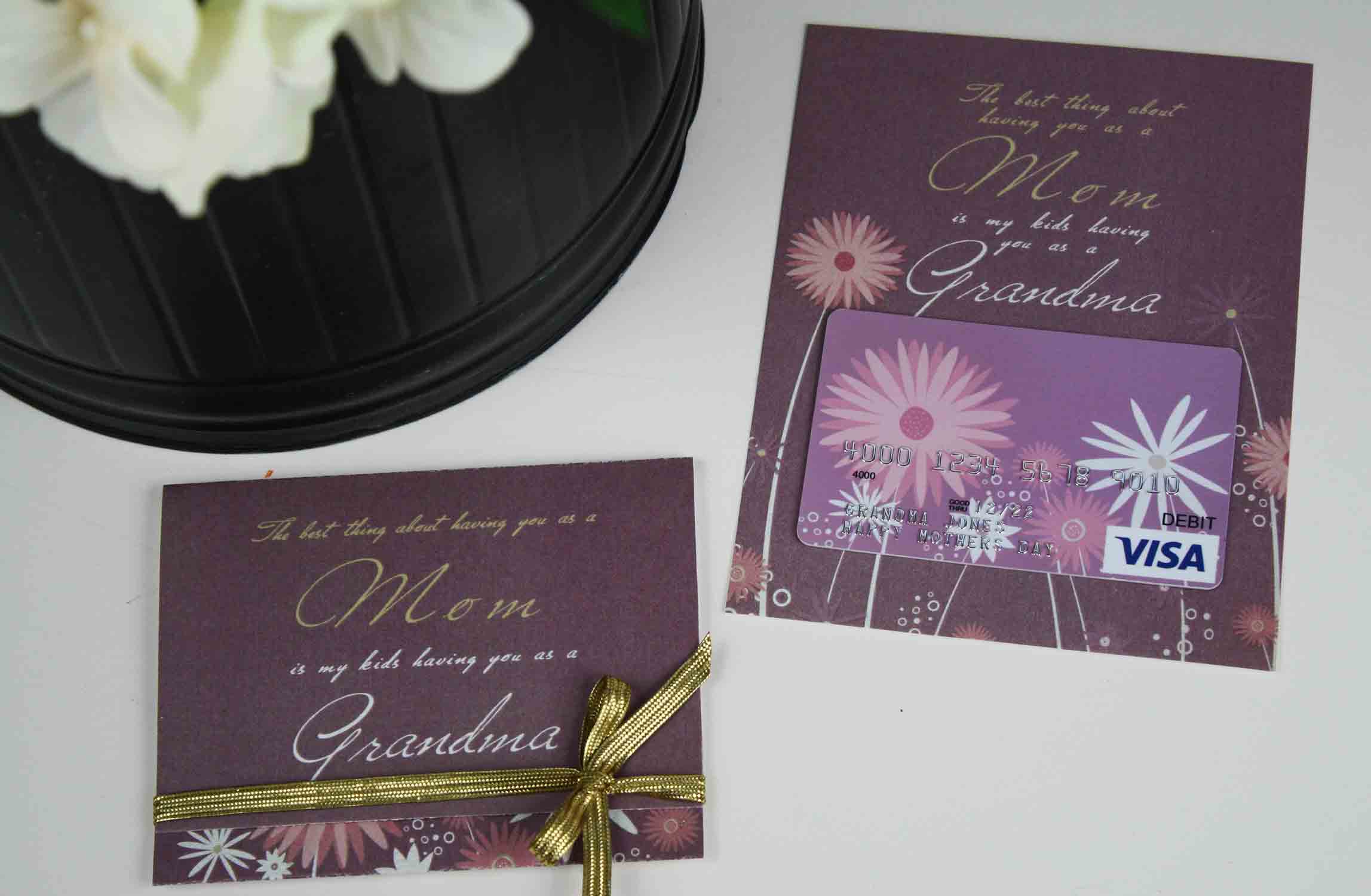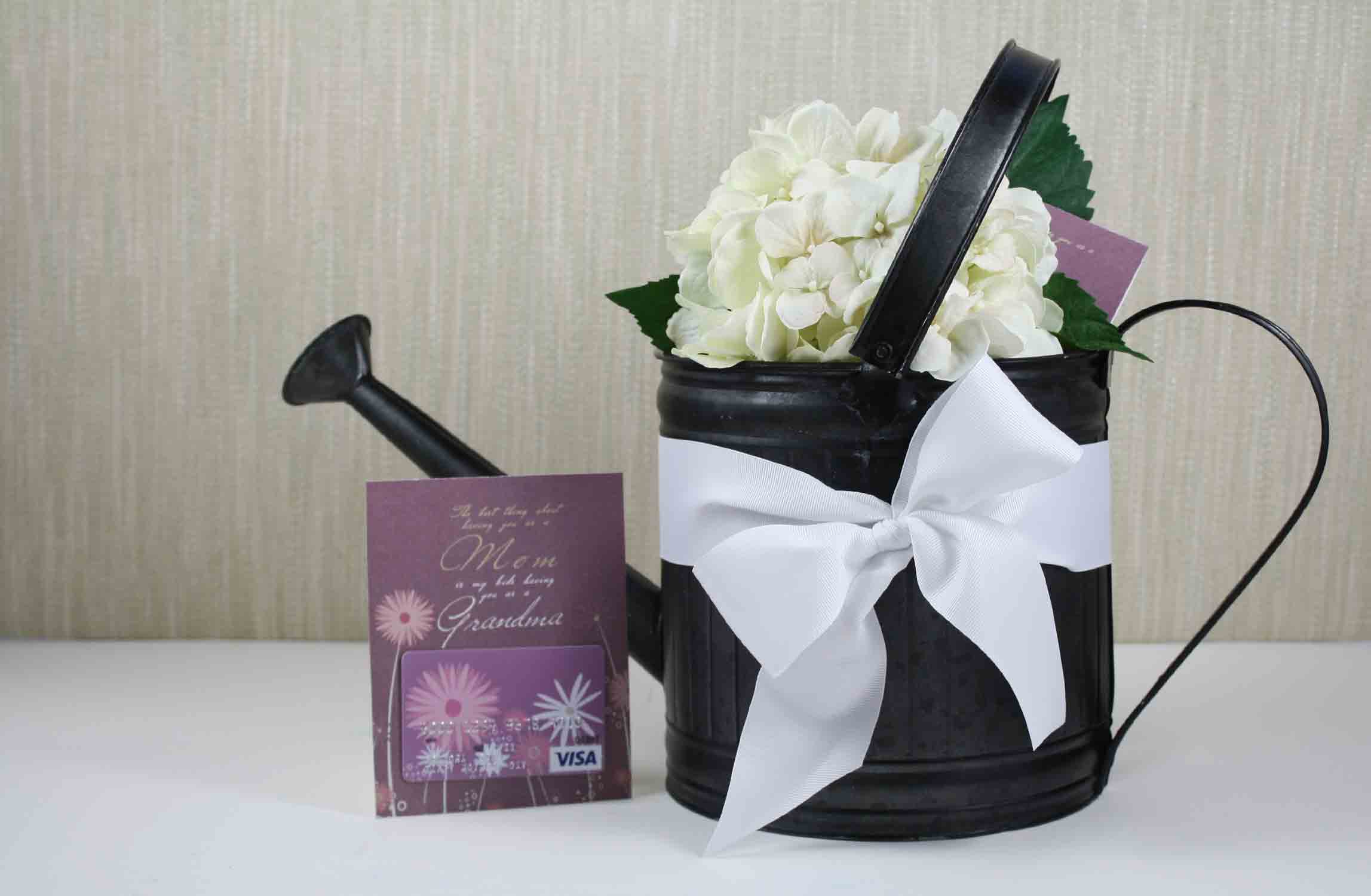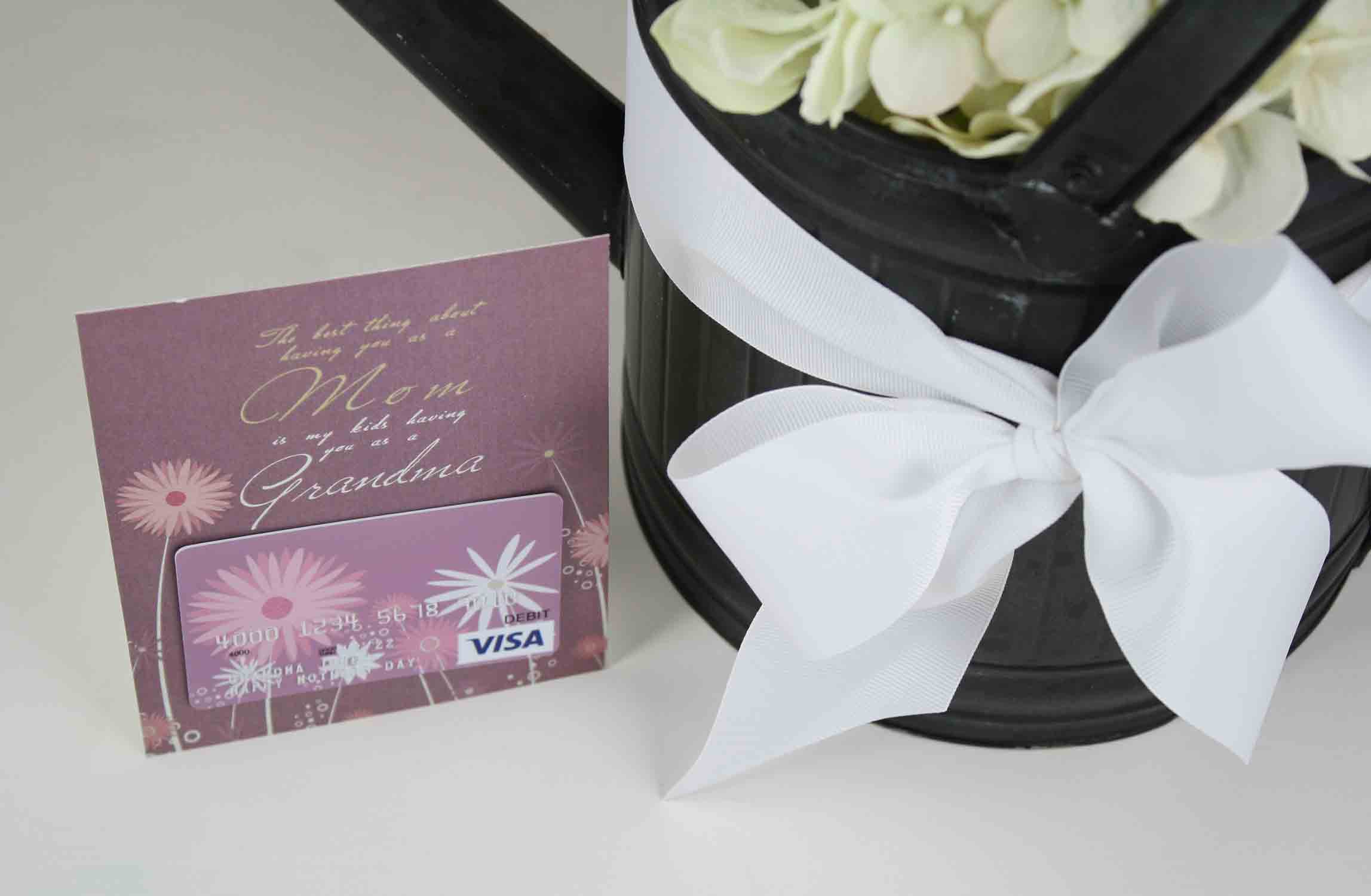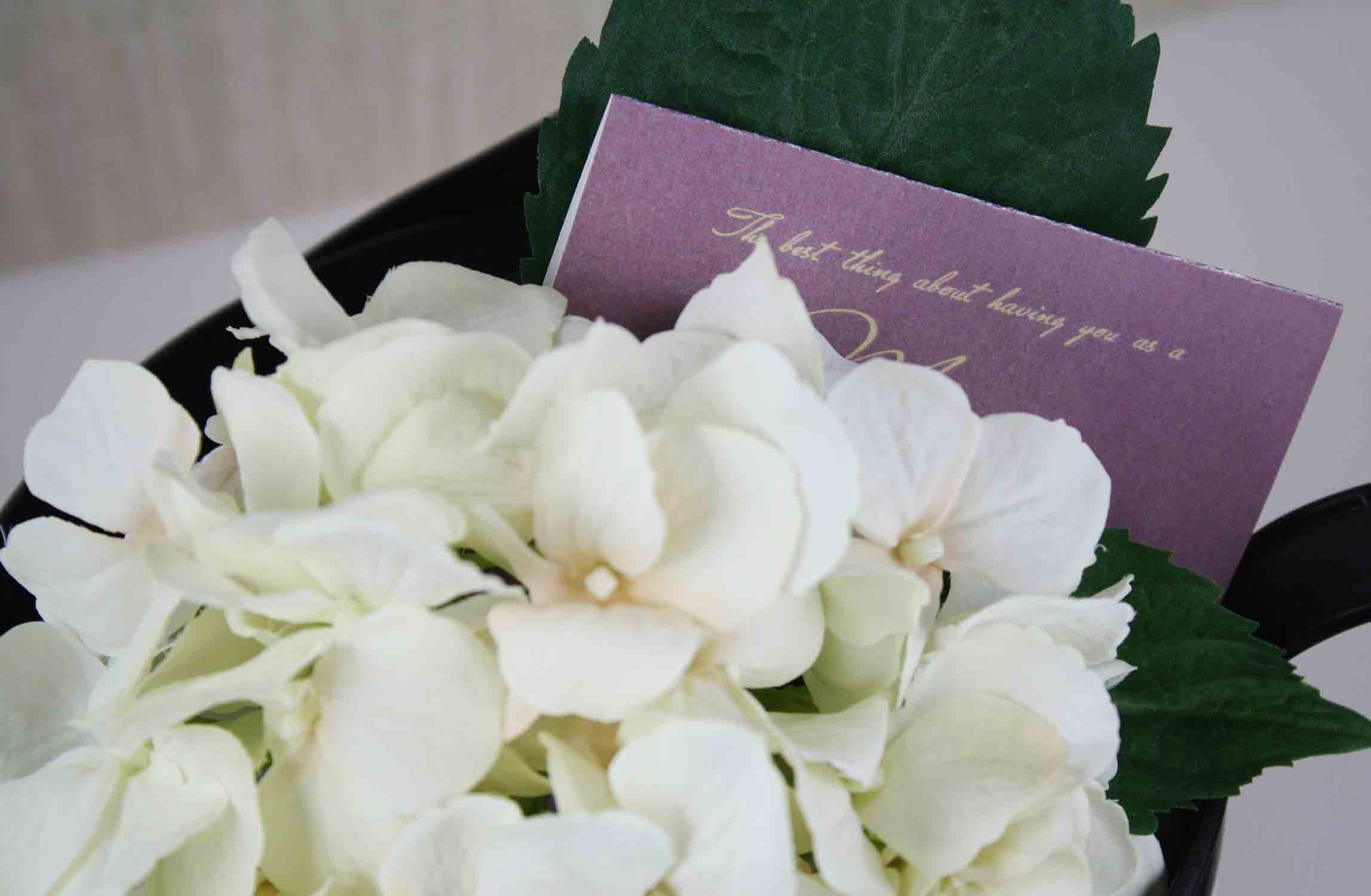 Let Us Mail It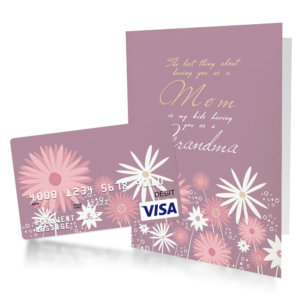 If you don't have time to make this gift card for Grandma or she doesn't live nearby, then the simple solution is to order the gift card for grandma let us mail the gift card for you. The great thing about making a personalized gift card is that you can still customize it. You can write Grandma's name on the plastic gift card and write a personal note inside the matching greeting card. That way the gift comes from us, but the thought comes straight from your heart. She will love it.
More on Pinterest
For more free printable gift card holders, check out the
free prints page
or follow
Gift Card Girlfriend on Pinterest
. If you use this printable, send me a link to your page in the comments below or contact me on Twitter
(@GCGirlfriend)
. I want to see what inspires you.
Happy Gift Carding!
~Gift Card Girlfriend