No one measures up to your mom on Mother's Day and this gift card proves it! Free printable to go with it.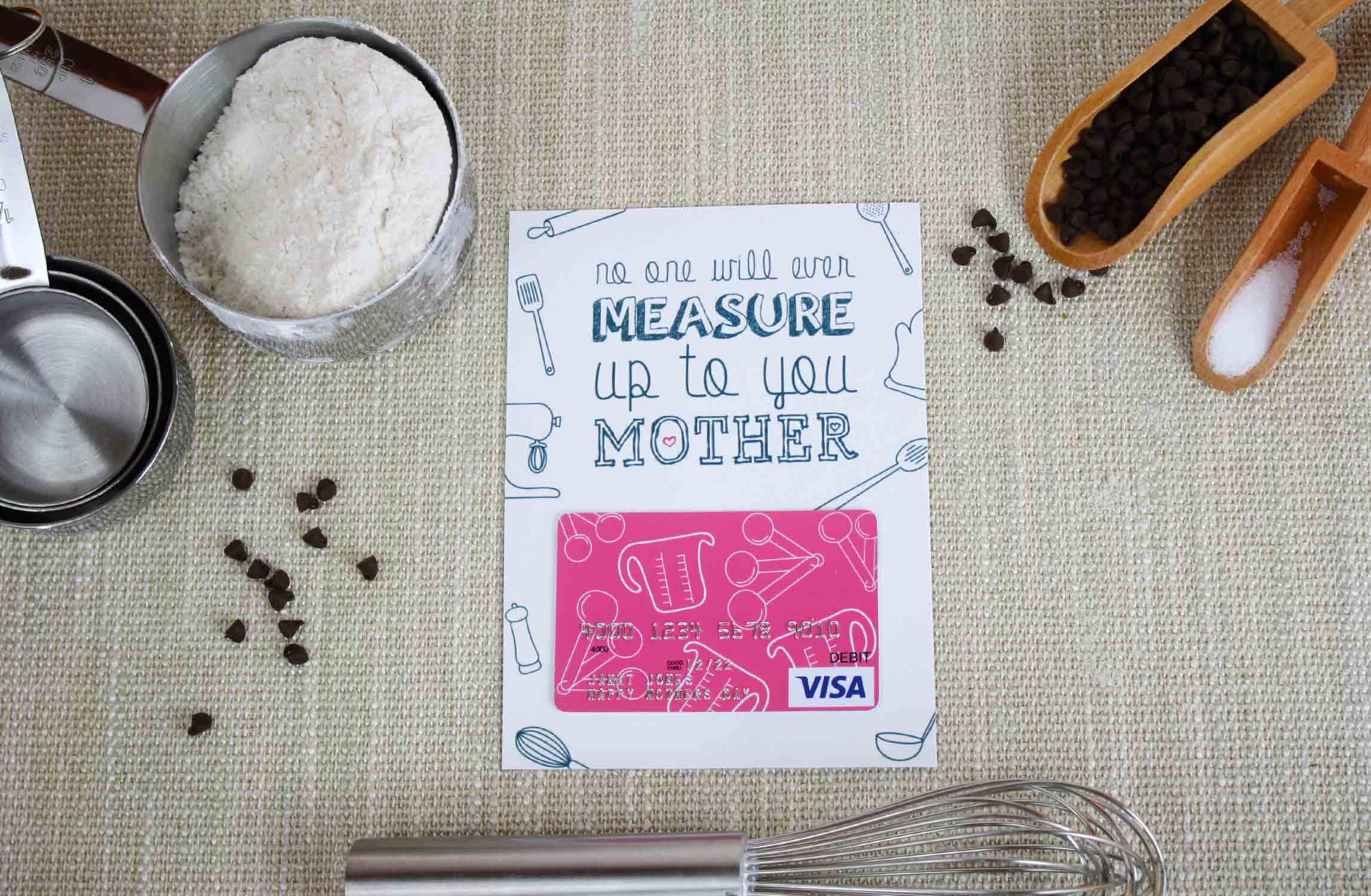 "Gifting Made Easy" by Gift Card Girlfriend
This free printable Mother's Day gift card holder says, "No one measures up to you, Mother," and it is perfect for the mom who likes to cook, sew, craft or do any type of do-it-yourself project. Below I'll show you a cute way to craft up this gift card and offer several suggestions on how to make the delivery even more personal.


Order Gift Card and Download Printable
There are two printable gift card holders that carry the "no one measures up to you" theme for Mother's Day. The pink Mother's Day Visa® gift card is a perfect match, but a store or restaurant gift card would be appropriate as well. If you go with the matching option, try the flat gift card holder. If you select a retailer gift card, the folded holder might work better. It's up to you. Simply order the gift card you want, download the printable and start crafting!
Order Measures Up Visa® Gift Card
Download Free Matching Measures Up Flat Gift Card Holder
Download Free Matching Measures Up Folded Gift Card Holder

Print and Cut
After downloading the "No one measures up to you" Mother's Day gift card holder, print it on a color printer using "best quality" and "actual size" settings. (Do not select "shrink to fit" or any other setting that will change the size of the printed .pdf image.) White, card stock paper measuring 8-1/2″ x 11″ works best. Cut the holder with a paper cutter using the trim marks as a guide.
The flat gift card holder can be presented as soon as the gift card is attached to it. Either put it into an envelope or punch a hole in the top, loop a ribbon through the hole and tie it onto something like a new set of measuring cups. To get craftier, embellish the gift card holder like I did with this holiday gift card holder, or trim around the card and add ribbon like I did with this Easter printable. Otherwise, attach the card and deliver. Read on for instructions on making the folded Mother's Day gift card holder.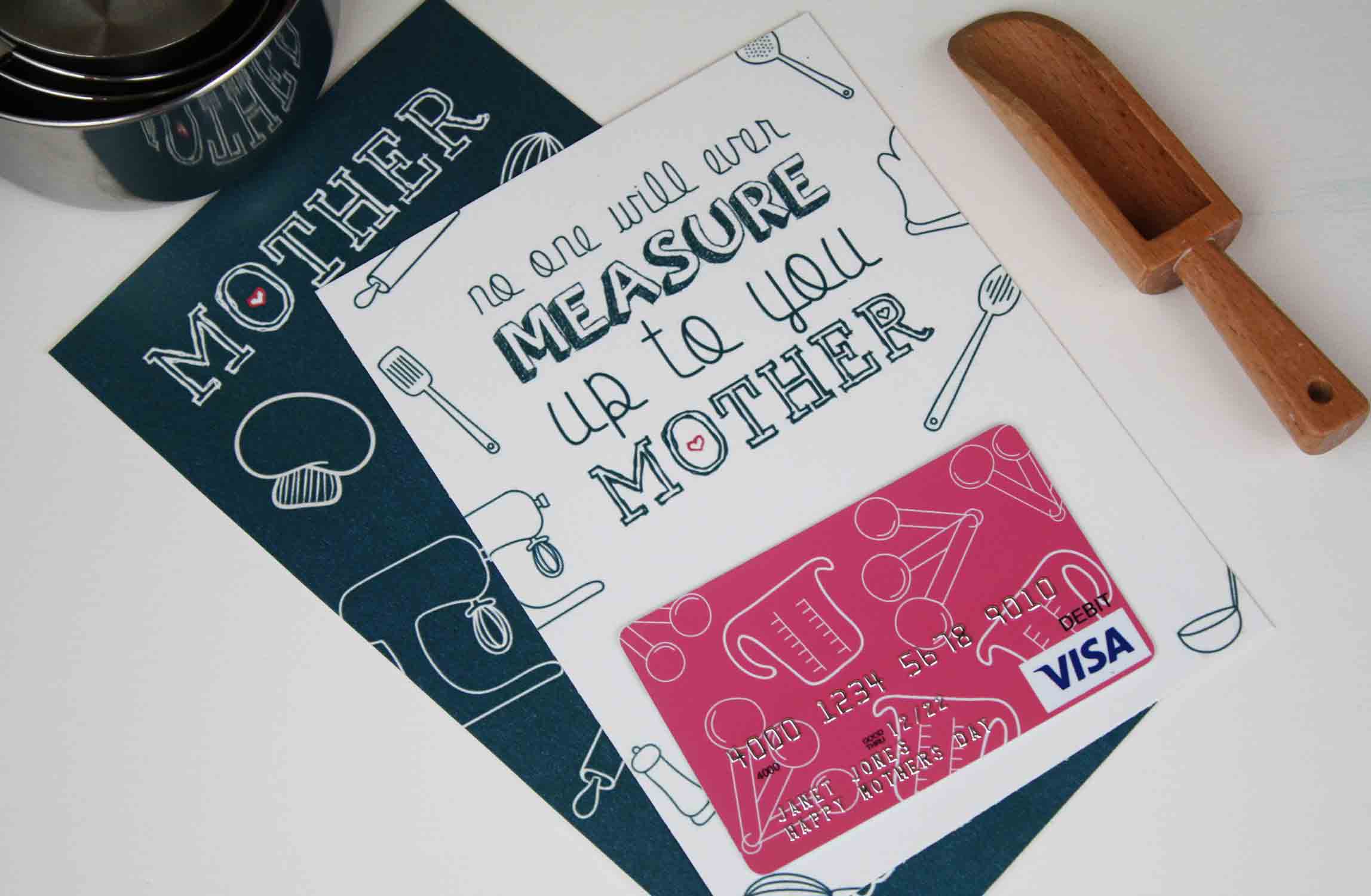 Make the Folded Holder
In looking at the printed side of the "No one measure up to you" folded gift card holder, you'll see that the card should be folded just above and below the words. However, I always score the fold lines from the back side and it's harder to see where to fold the card once I flip it over. The simple solution is to measure where the fold lines hit. On my template, the lines are at the 3″ and 6-1/4″ marks.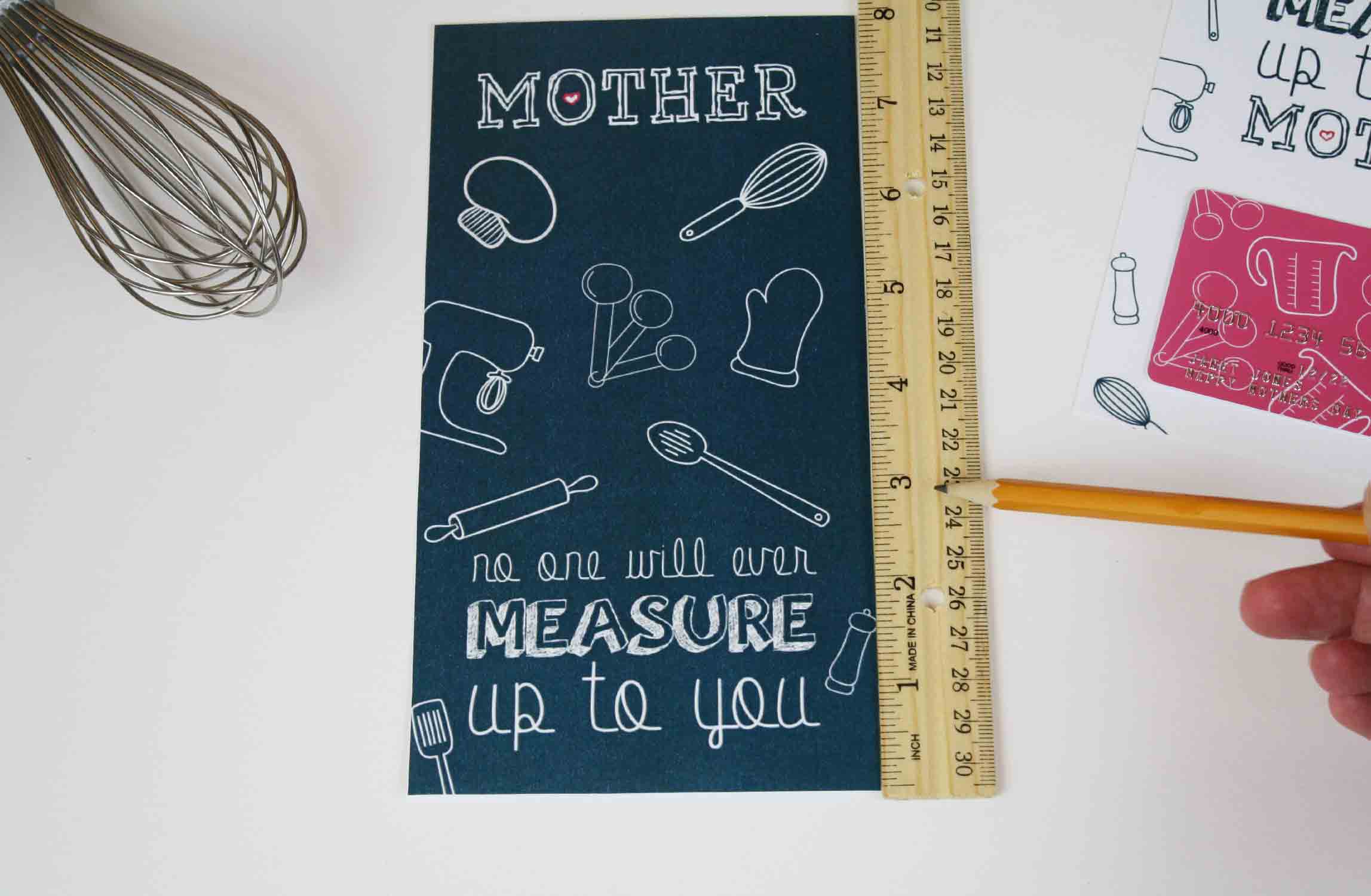 Using a pencil, mark the back side (white side) of the carrier at those measurements.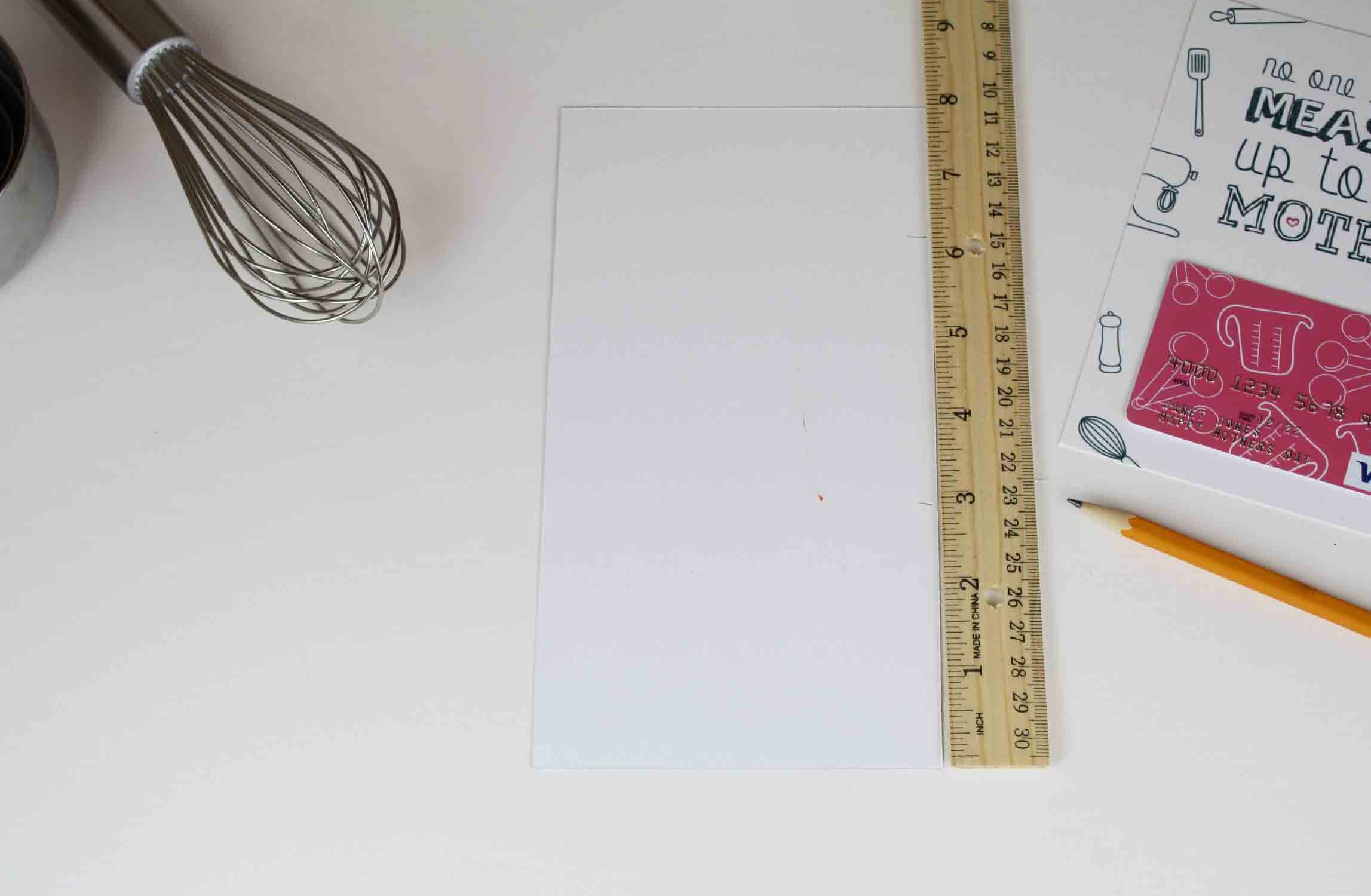 Using a bone folder (or another sorta-sharp instrument you have around the house like the back of a butter knife or the edge of the plastic gift card), use a ruler to score the paper on the fold lines.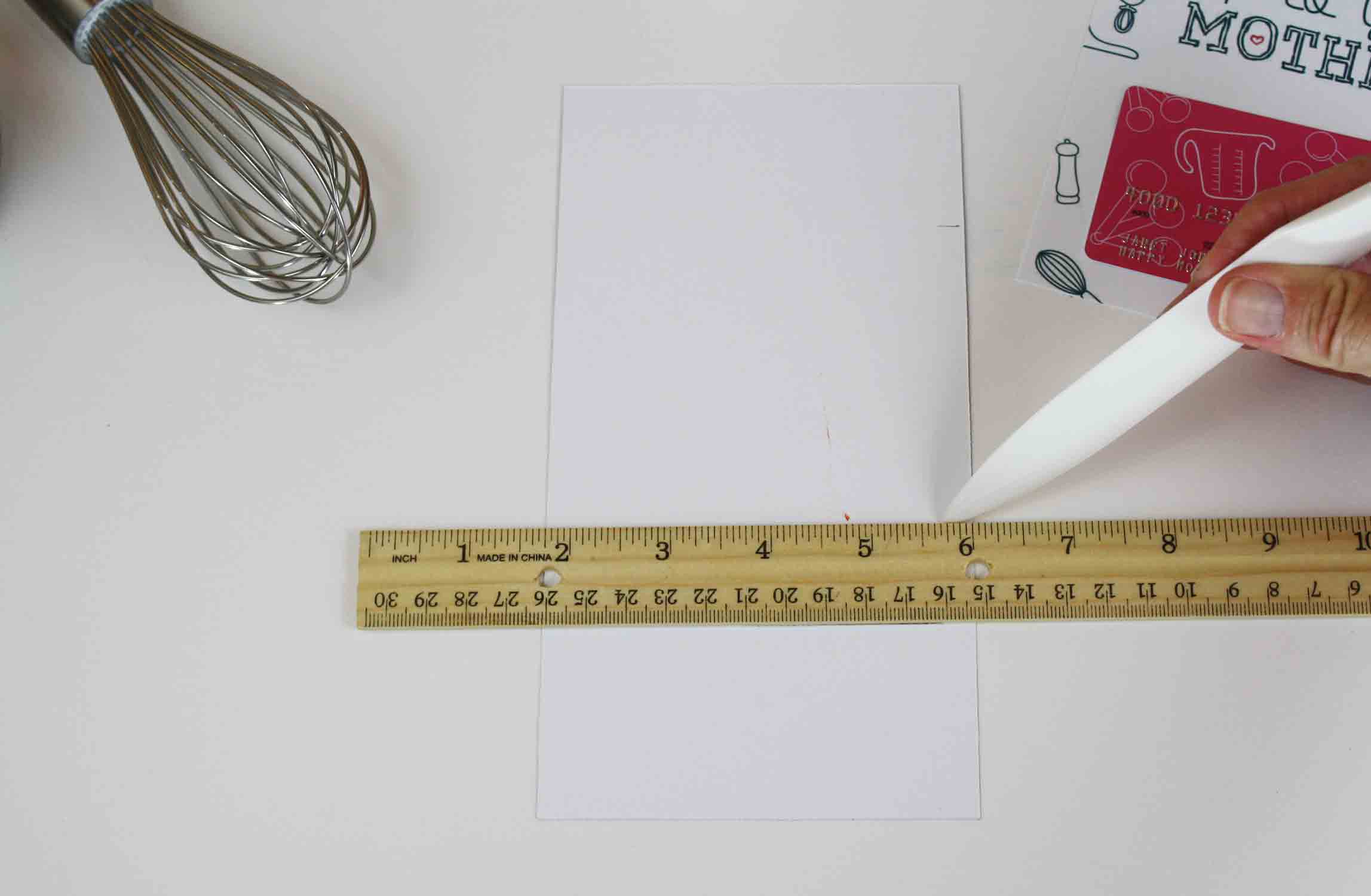 Fold the gift card holder as shown so it makes a little pocket, perfectly sized to hold the Mother's Day gift card. Using double-sided tape or a glue stick, seal the edges of the gift card pocket, then put the gift card inside. Write a personal note in the white space above the card.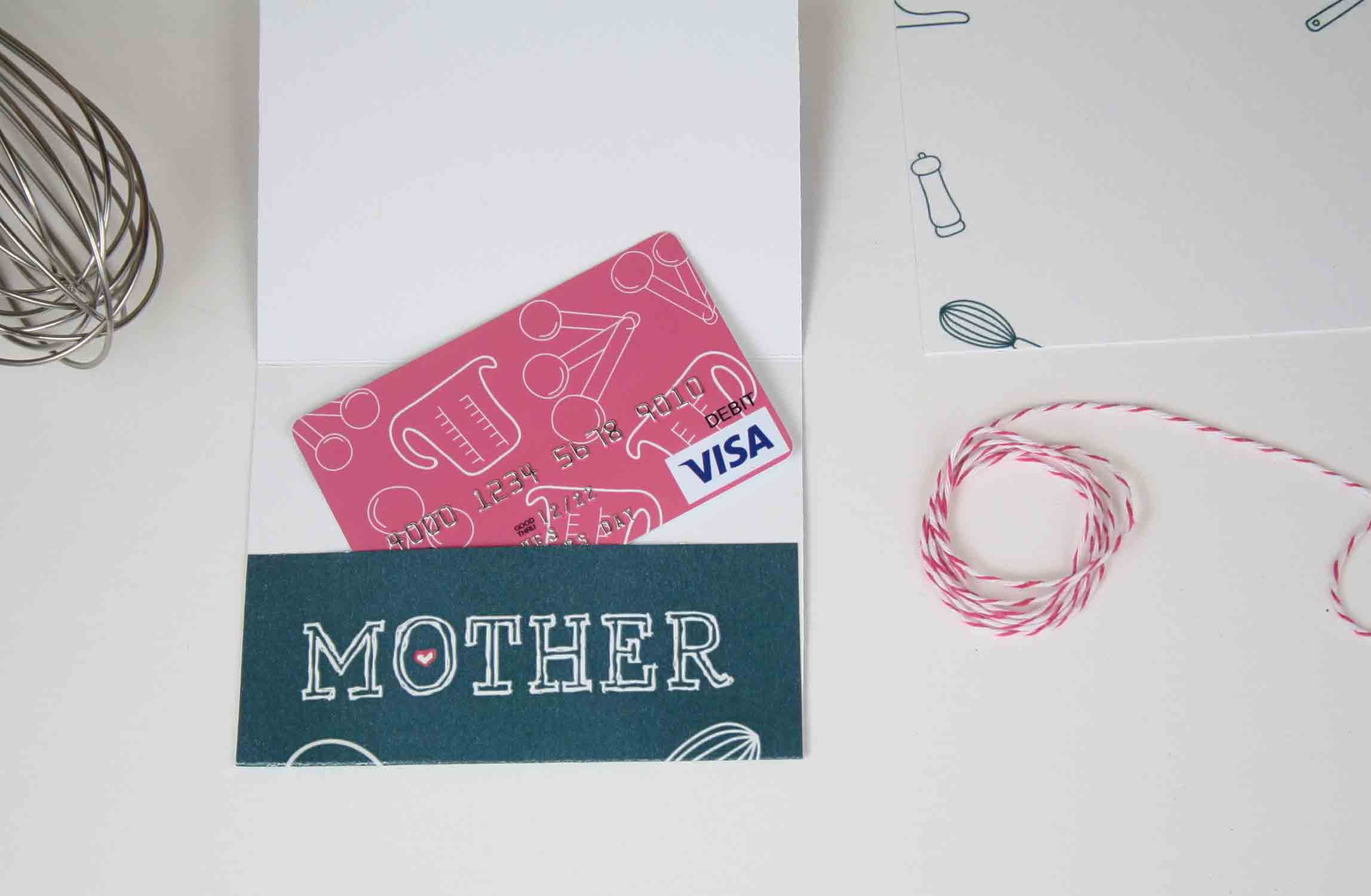 Make it a Gift
Now to take your creativity just a step further by using one of these fun ways to deliver a "measures up" gift card to your mom. What are some of her hobbies? Does she like to sew or make things? If she does, then maybe one of these ideas will appeal to you (and to her).
Cooking. If mom likes to cook, deliver this perfect gift card tucked into a new glass measuring cup or a food scale of some sort.
Crafting. For the craftier mom, attach this measuring gift card to a new t-square or a cutting board with measured cutting guides.
Sewing. The best seamstresses take the time to "measure twice, cut once." Help mom out by giving her this gift card plus a seam gauge, curve ruler or a transparent pattern-cutting board.
Builder. Some of my mom friends spend more time in the hardware store than any other creative space. Get these D-I-Y moms a new level, plumb line or a new electronic measuring tape.
I think you get the picture. If you selected the folded gift card holder, a gift card to the fabric store, hardware store or craft store is also a perfect fit. Of course, another simple solution is to take this cooking-themed gift card we designed and deliver it with something that you measure yourself like a mason jar full of dump cookies or a finished batch of mom's favorite homemade chocolate chip cookies. Since it's Mother's Day, take this extra step to show mom how much you care.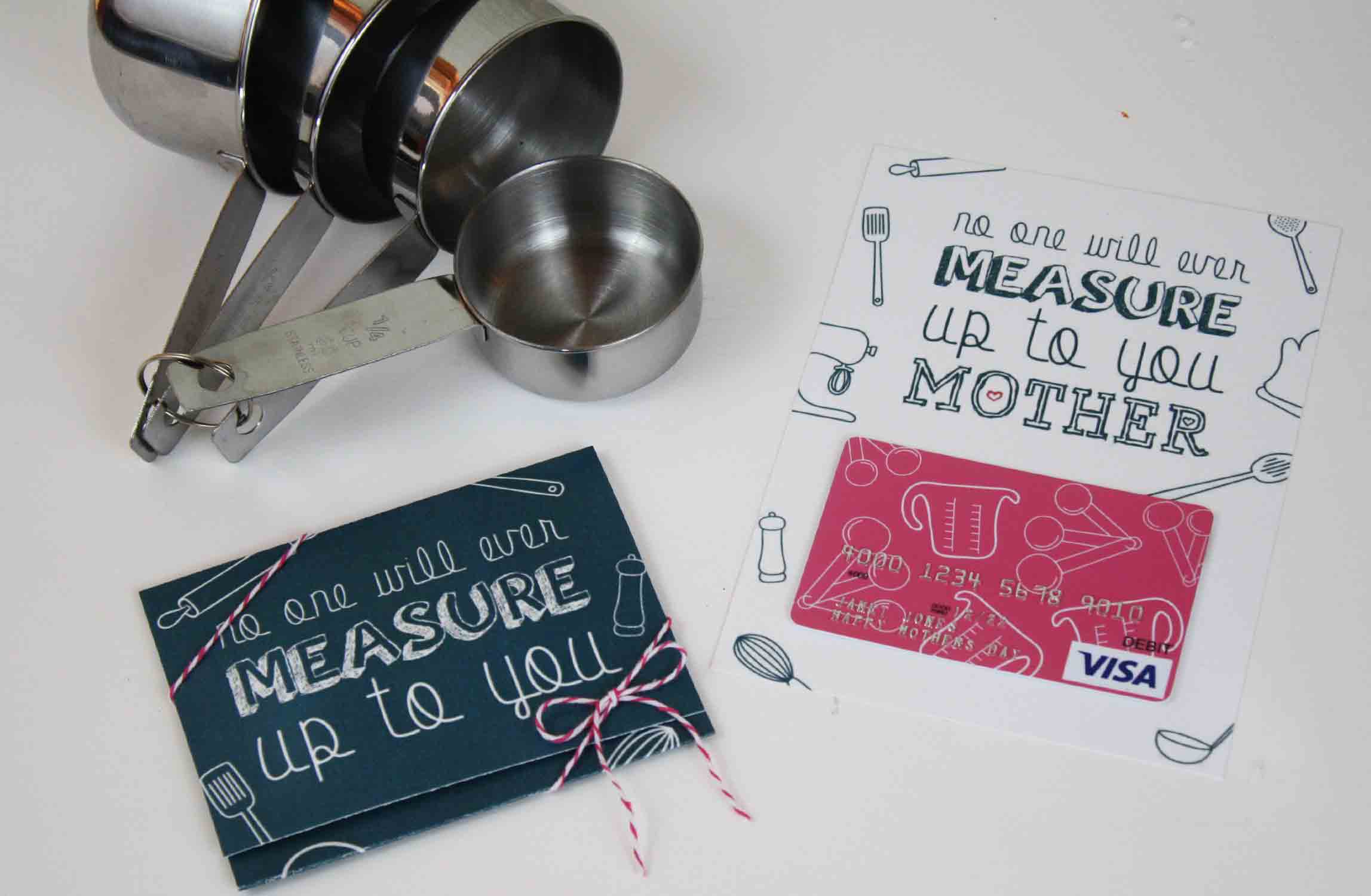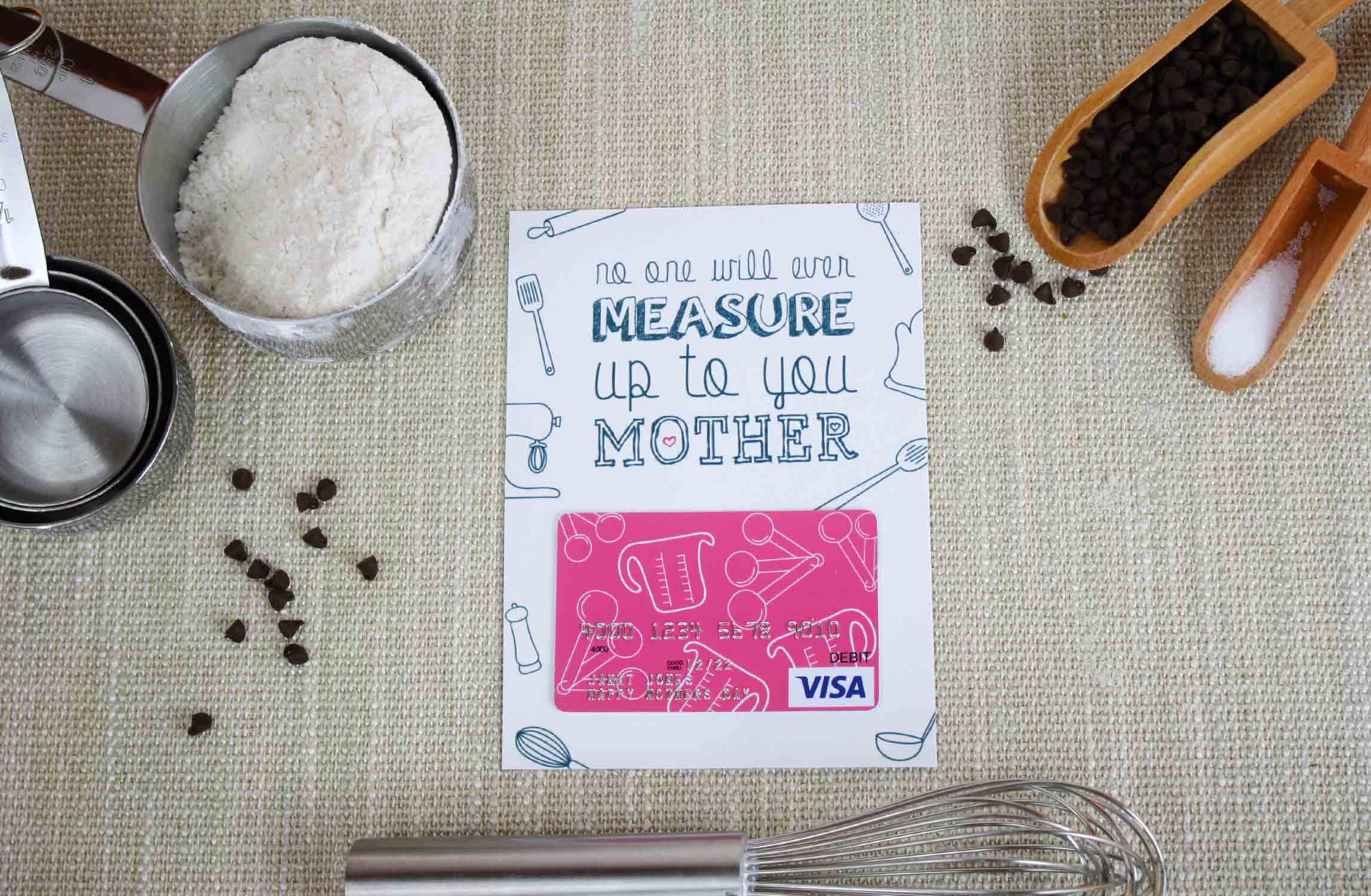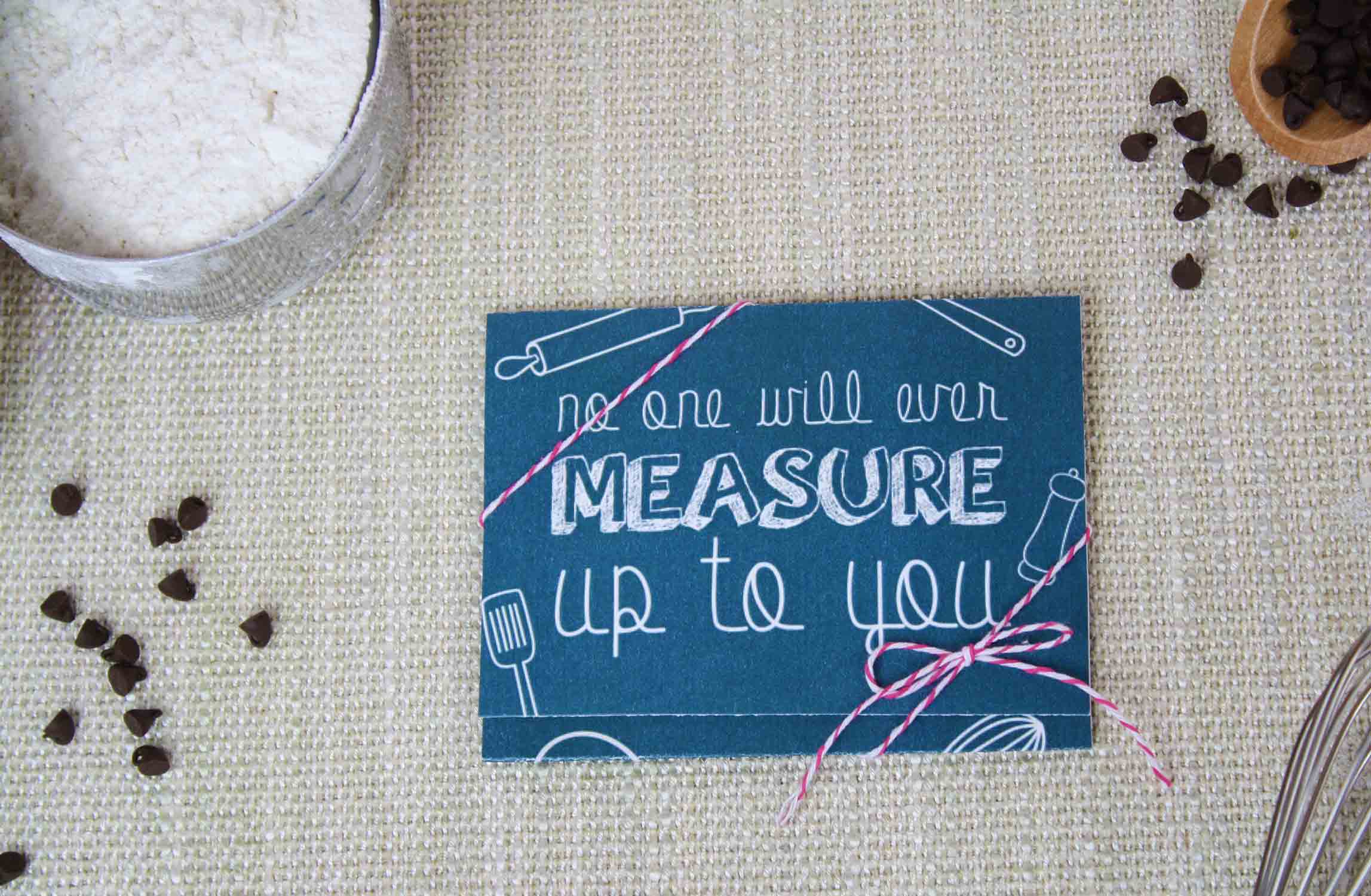 Let Us Send It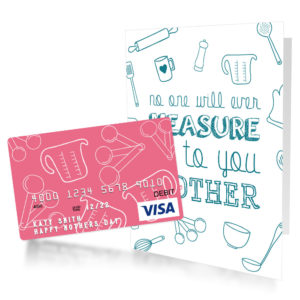 If all this mixing and measuring is too much for you, let us do the work. Order the
Measures Up Mother's Day
Visa gift card and select the standard greeting card option. Take a moment to personalize the gift card and greeting card with your mom's name and a special message. Tell us where to send the card and we'll take care of the rest!
More on Pinterest
For more free printable gift card holders, check out the
free prints page
or follow
Gift Card Girlfriend on Pinterest
. If you use this printable, send me a link to your page in the comments below or contact me on Twitter
(@GCGirlfriend)
. I want to see what inspires you.
Happy Gift Carding!
~Gift Card Girlfriend