Gift ideas for celebrating the 30th Anniversary of the The Muppets Take Manhattan Movie. (k-k-Kermit!).
On July 13th, the movie, Muppets Take Manhattan, will celebrate its 30th Anniversary. That's right. It's been three decades since Kermit the Frog screamed, "I'm staying! You hear that, New York? THE FROG IS STAYING!" Pretty prophetic given that people today are just as in love with these playful puppet characters as they were back then. If you need a gift for a Muppet fan (Are they called Muppeteers?), then check out the 10 gift ideas designed to help you properly celebrate the anniversary of this classic movie.

Miss Piggy Heels
A pair of heels for your piggy toes that even the famous mangalitsa herself would covet. Custom made from gently-used shoes, you can order high heels or low heels, depending on your taste. For this pair, the designer used vintage 1980's comic books featuring none other than, The Muppets Take Manhattan. Imagine that.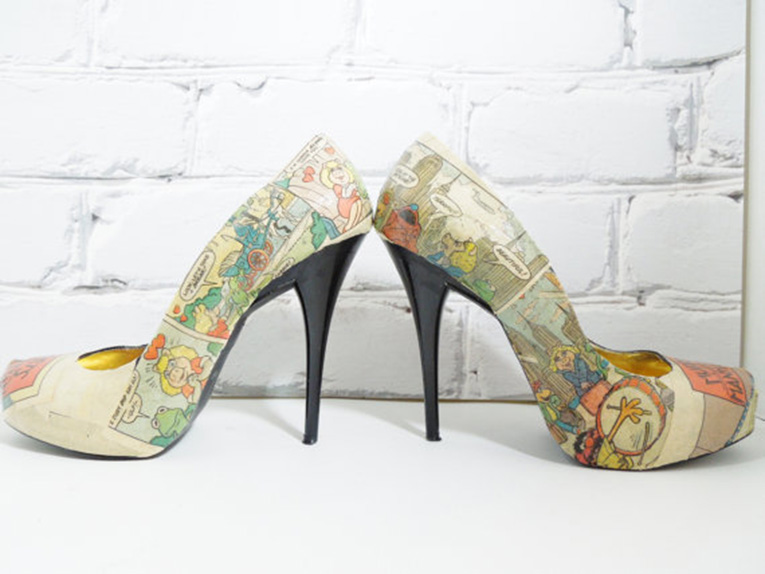 Buy it at Moonlight Decorator on Etsy.

Muppet Printables
For just a few bucks, you can download these colorful and adorable Muppet prints featuring Kermit, Gonzo and Animal. Frame them, hang them up, and enjoy!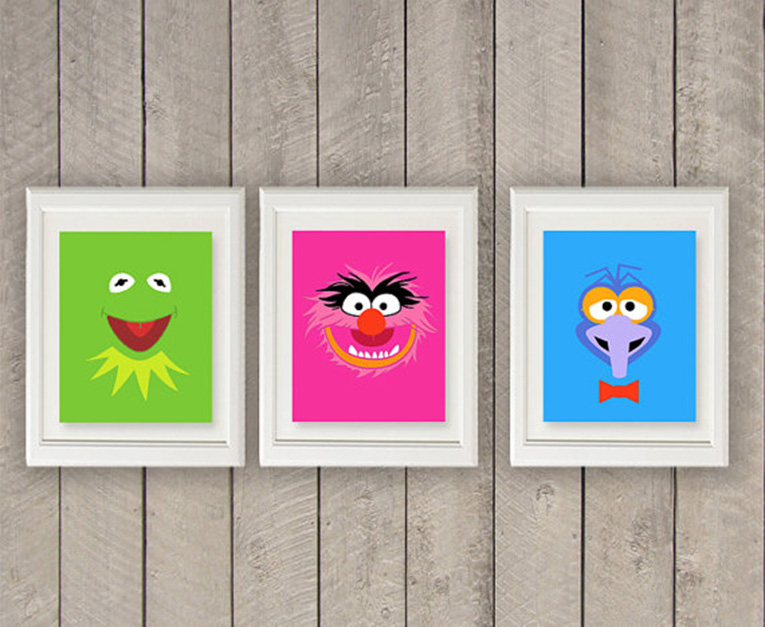 Buy it at Whitetail Designs on Etsy.

Kermit Notebook
Take notes or book appointments with this classic notebook featuring the beloved frog. Eighty black and white lined papers with lay-flat spiral binding, this gift is both practical and fanciful, and it sells for under $14.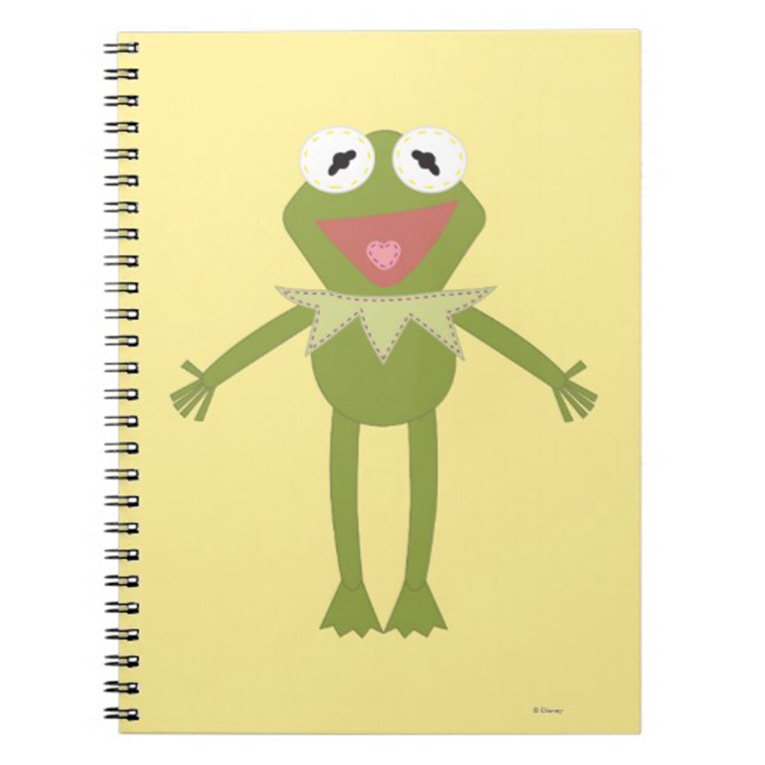 Buy it at Zazzle.

Fozzie meets Warhol
This Fozzie Bear t-shirt is a little Warhol-esque. Made of comfortable, loose-fitting, pre-shrunk cotton, the shirt is ready to commemorate the anniversary of the iconic Muppet movie with some popcorn, pj's and the flick on DVD.

Buy it at Zazzle.

Dog Collar
There's no reason you can't bring the pooch to the party with this Muppet-inspired dog collar featuring Miss Piggy, Kermit the Frog, Fozzie Bear, Animal and Gonzo. Order in advance so your canine friend is ready to walk the red carpet in style when the anniversary day arrives.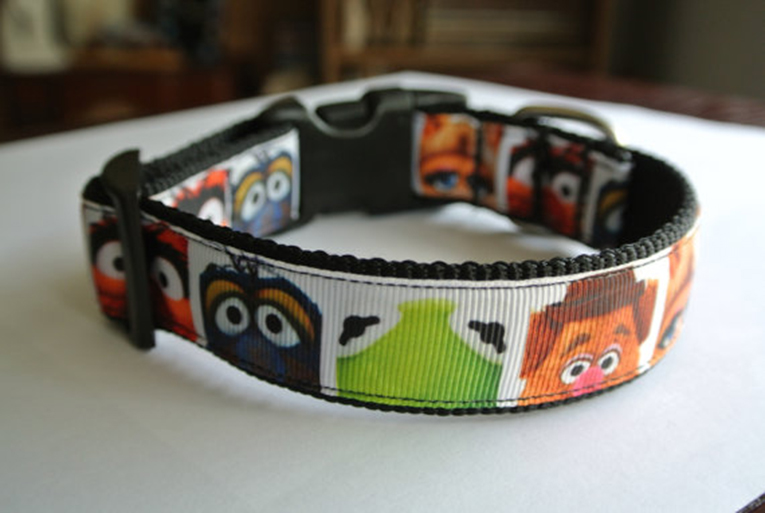 Buy it at Canine Karma.

Character Earrings
Choose characters from Miss Piggy, Kermit, Gonzo, Chef or Animal and have this talented designer turn your selection into earrings that can be worn to show your Muppet fandom. If you want a mix of characters, you can get that too. Just tell the designer what you want and you'll get a special listing to buy.

Buy it at Jegas Creations.

Animal Plush Pillow
The character it features might be a little rambunctious, but this Animal plush pillow will actually make you want to snuggle up and relax instead. With fine details and shaggy faux fur, this pillow is part of the Muppets Most Wanted plush collection. We think it fits the anniversary movie pretty nicely as well.

Buy it at Disney Store.

Blu Ray Disc
Don't remember The Muppets Take Manhattan movie or simply want to share it with your kids? Buy your own copy so the children can watch it over and over again–just like you did all those years ago. (They've gotta be tired of Frozen by now, right?) Bring everyone 'round the television for family night or invite friends over to watch the movie for an anniversary bash of your own.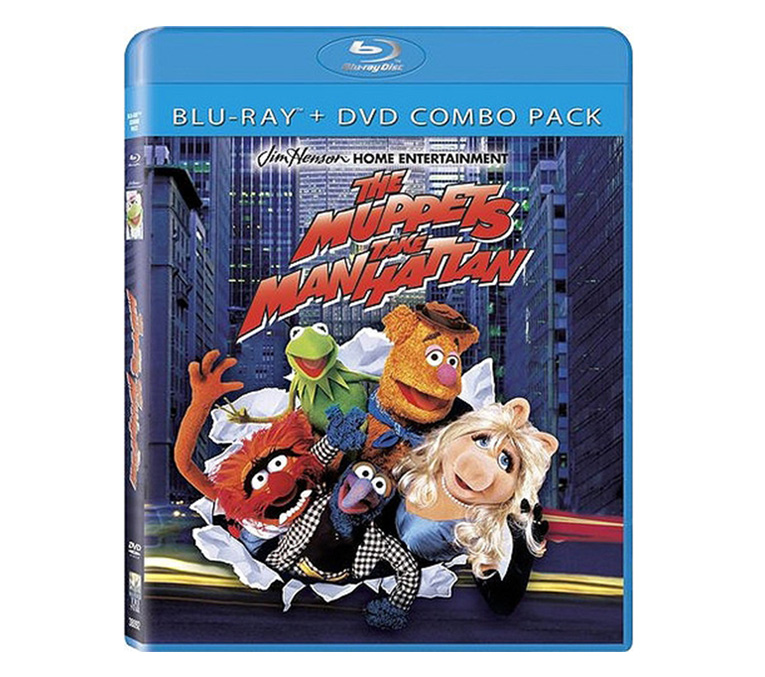 Buy it at Walmart.

Muppet Alphabet Mug
No need to pick between your favorite Muppets with this gift. Available in two sizes, this ceramic Muppet Alphabet mug features a bunch of characters. It's up to you to figure out who is who. Letters "K" and "M" are easy, but do you know who is behind that "Q?" (Tell me in the comments below, because I have no idea.)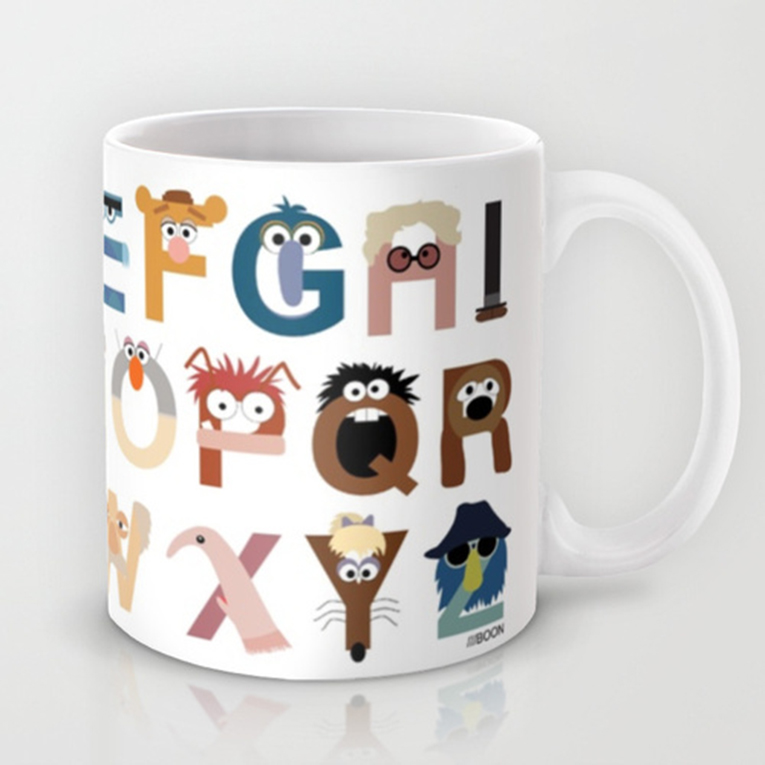 Buy it at Society6.

Piggy Playing Cards
Miss Piggy rocks the Bicycle Playing Cards. Order with your favorite pig on the deck or customize with an image of your own. Find a picture of your friend wearing her Miss Piggy heels or Fozzie Bear t-shirt and turn that image into a personalized set of playing cards that everyone can enjoy.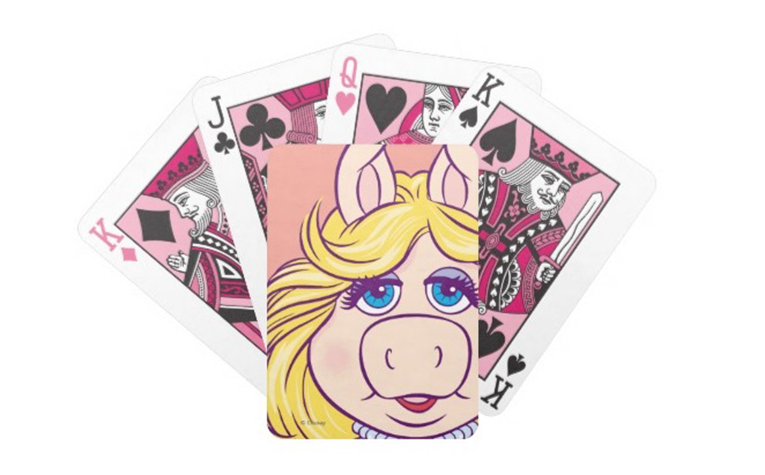 Buy it at Zazzle.
Speaking of personalized cards–we've got personalized gift cards as well. If you're not sure what to get someone who loves Muppets ('cause, maybe she has everything you could ever think of already!), then order a gift card that you can customize to go with this theme. We can't offer licensed character cards (at this time), but you can add an image of your friend wearing her Fozzie Bear slippers or dressed up like Miss Piggy on Halloween. Add the words "Happy Anniversary" to the gift card. Your gift will be the hit of the party. Let me know how it goes.
Happy Gift Carding!
~Shelley Hunter, Gift Card Girlfriend
GiftCards.com is not responsible for the contents of any "off-site" web page referenced from this server. For informational purposes only, GiftCards.com contains links to web sites of other entities who offer for sale products and services with respect to which GiftCards.com: (i) makes no endorsement, (ii) receives no compensation for their sale or marketing, (iii) makes no warranties, (iv) assumes no legal liability or responsibility, and (v) makes no representation regarding whether they infringe privately-owned rights.