Gift ideas for summer birthdays and summer get-togethers.
As a California girl, there is almost nothing I enjoy more during the summer than taking my kids to the beach. My girlfriends and I have a routine. We load up the minivans and SUVs with kids and coolers, drive to our favorite hot spot, park near the bathrooms and then march straight out to the shoreline. As we stick our chairs in the sand, one of my friends draws a "do not cross line" around us so the kids know they can't break the hand-drawn barrier unless they are able to grab what they need without spraying sand into our Diet Cokes. This routine, plus a few of our favorite things, makes our beach days quite memorable. Below are a few must-have summer beach gift ideas for people who similarly enjoy going to the coast.

Phone Water Shield
One of my low-budget beach essentials is a box full of plastic zip bags. Before our hands get covered in sunscreen and sand, I throw the technology in baggies for safe keeping, but this Phone Water Shield looks better and is more useful. With double-layer protection, phones stay dry. With thin-layer materials, phones stay usable—swipe with ease!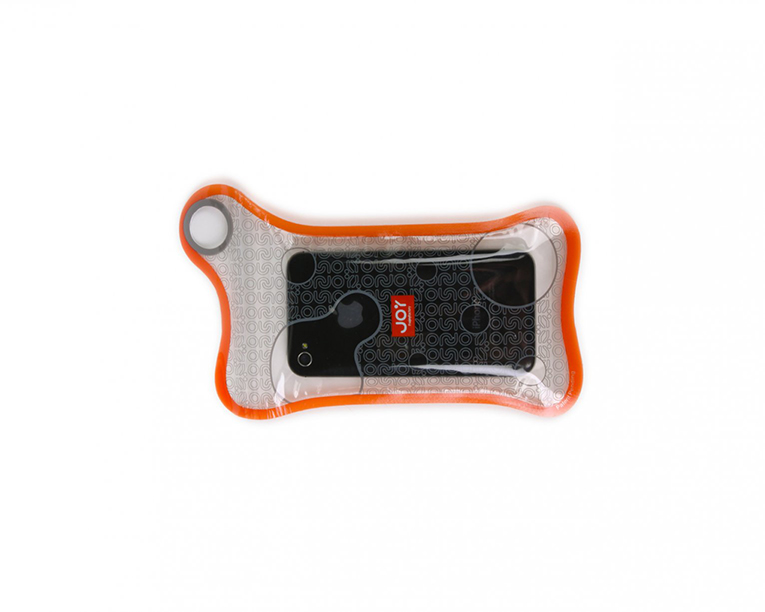 Buy it at The Joy Factory.

Sand Shaker Clutch
What's worse than getting sand in your phone? Getting sand in your purse and wallet. Ok, maybe that's not worse, but it's not fun either. Check out this Sand Shaker Clutch. Use it to protect your belongings. If sand does get in, you can just shake it out.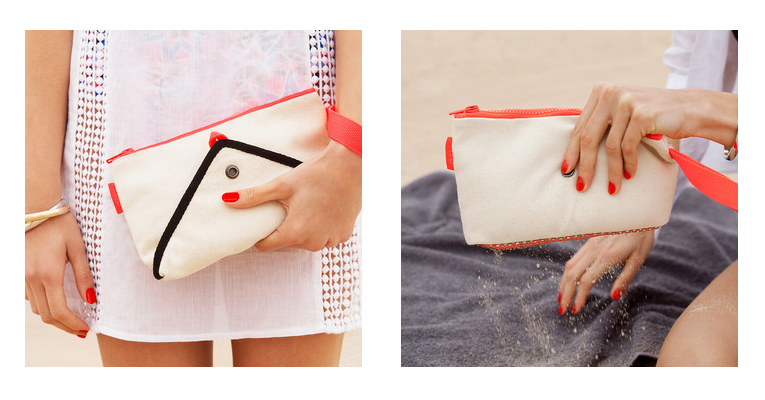 Buy it at Quirky.


Laid Back Beach Blanket
Make hauling your stuff easier than ever with this double-sized blanket that rolls up into a tote. Bold stripes and fun patterns scream summer. Comfy cotton says, "lay back and stay 'til the sun goes down."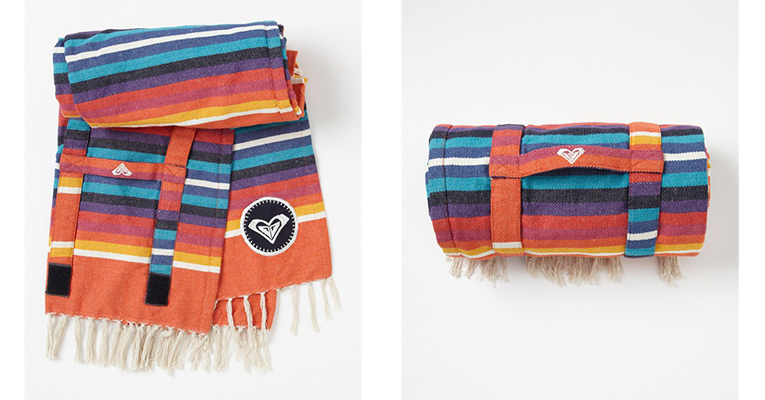 Buy it at Roxy.


Paddle Ball Beach Set
When it's time to get up from the reclining position to get a little outdoor exercise, this Sun Bum Beach Paddle Ball Set is the perfect solution. The set comes with two rubber balls, designs on both sides of the paddles and a nylon bag to make carrying easy. What more do you need? Grab your gear and go!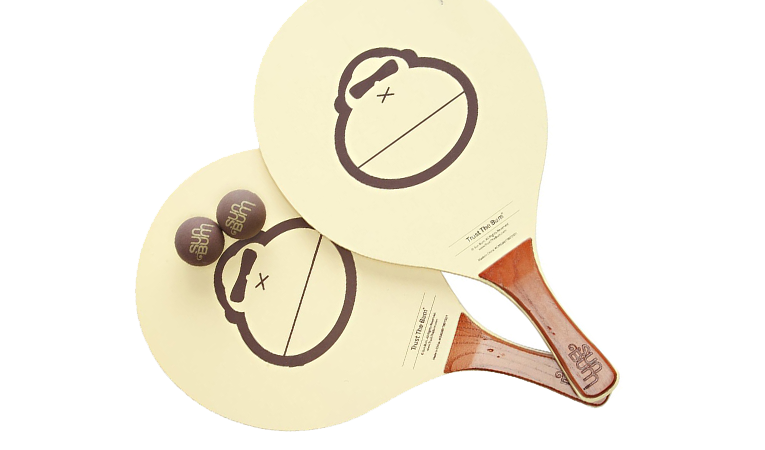 Buy it at Sun Bum.

Biodegradable Beach Toys
Rarely do we roll up to the beach and see it uncluttered. There's often a flip flop here, a broken plastic shovel there and a few empty cans. I wish it didn't have to be that way, but it is. The great thing about these fantastic beach toys is that they are biodegradable. So, if you leave your bucket at the beach, you won't be leaving a footprint in the sand forever. Made out of corn instead of petroleum, these toys will break down in two to three years.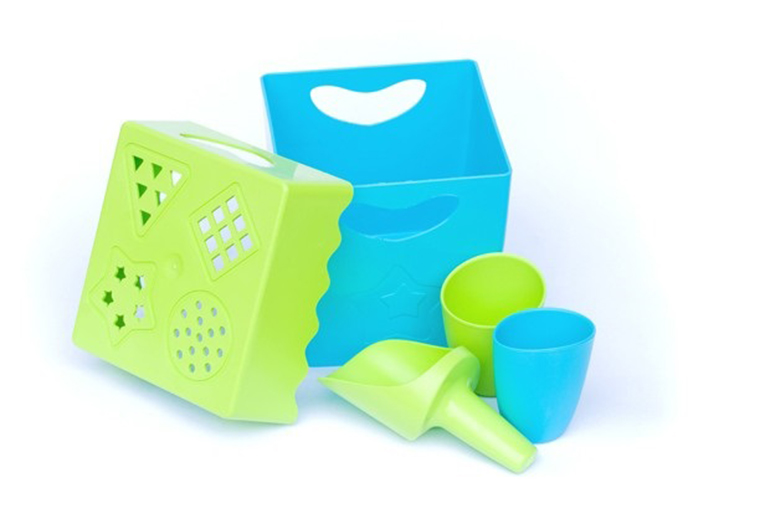 Buy it at Zoe b Organic.

SlotFlop Sandals
This ingenious set of flip flops will keep your valuables safe when you hit the beach. Stash cash, credit cards or a room key in a secret slot in the sandal's sole and relax. No more hiding your bag under a towel or leaving your cash in the car to keep it safe. Bring what you need and enjoy.

Buy it at SlotFlop Sandals.

Beach Thingy Instant Chair
The name pretty much says it all. It's a beach thingy—a thing you take to the beach, stick in the sand and instantly have a place to sit. With prongs that stick into the sand, you'll hold your ground when you want to lean back and relax.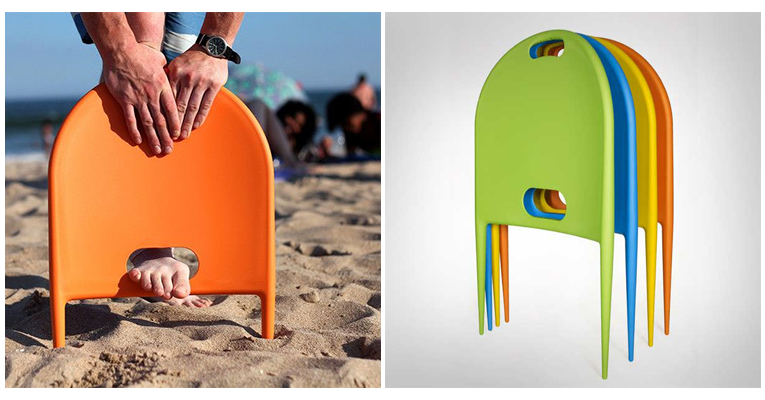 Buy it at Oddity Mall.


Personalized Beach Drink Sand Spiker
Speaking of sticking things in the sand, this personalized drink holder has a spike on it too. Drive it down into the ground and your drink stays (relatively) clean and upright. With personalization from this Etsy shop owner, you can bring one for all the girls in your party. These cup holders would also make a terrific family gift—one for everyone plus a cooler full of favorites.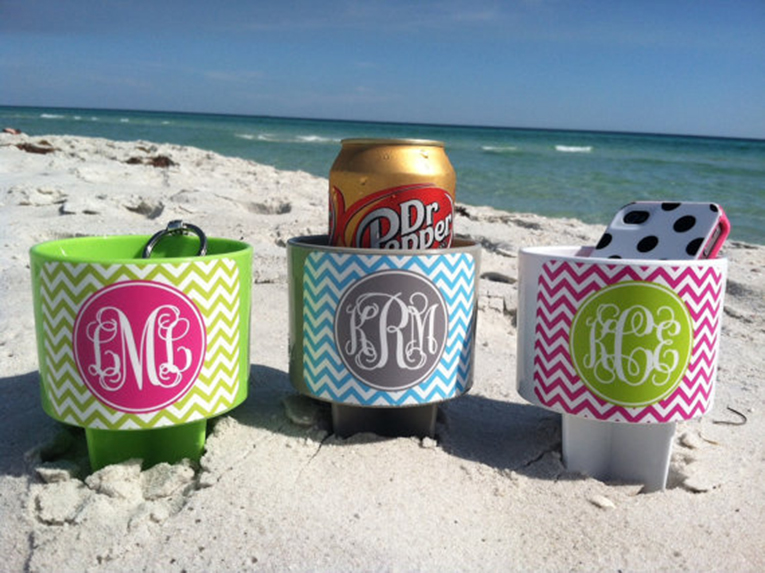 Buy it at Kandy Riggs Design on Etsy.
Of course, you can always pick up personalized Summer Gift Cards for friends who don't live nearby or have different tastes. They can use these flexible gift cards to buy the items on this list or pick up the summer essentials they need to create a beautiful day at the beach.
All this talk of beach gifts is making me want to hit the waves. (Actually, watch my kids hit the waves.) Beach toys, chairs, cups and more are great gifts to give for end-of-the-year teacher gifts, family vacation gifts or summer birthday gifts. Find more Summer Gift Ideas follow Gift Card Girlfriend on Pinterest. If you do hit the beach this summer, let me know what other cool products you find.
Happy Gift Carding!
~Shelley Hunter, Gift Card Girlfriend