From a VW Tent to a life saver water bottle, great gear for the whole family.
Every Memorial Day, we go on a family camping trip with several other families in our congregation at church. We go to the same campground every year, jockey for the best sites and enjoy the unplugged, simple life for a glorious two and a half days. While at the campground, I often fantasize about taking additional trips over summer break. The euphoria generally wears off, however, when we return home and the minivan smells like smoke, the laundry is piled up for days and we're picking bits of s'mores out of the sleeping bags. Once a year, as it turns out, is plenty of camping for my family.
Though we take our trip every May, June is actually National Camping Month. If you need a gift for the outdoor lover in your life, check out this list of camping gear you gotta have. You'll find items for the extreme camper (think hiking the Himalayas) on down to the casual camper whose idea of roughing it is using a tiny shower in a rented RV.

Red VW Van Tent
The kids will never lose track of your campsite with this red VW Tent sticking out like a gold rock in a riverbed. If you pitch this thing, you better have extra marshmallows ready to roast because the neighbors will be over to check out your pad. Sized to sleep four, why not set the car tent up in the backyard for the kids to sleep in on warm, summer nights?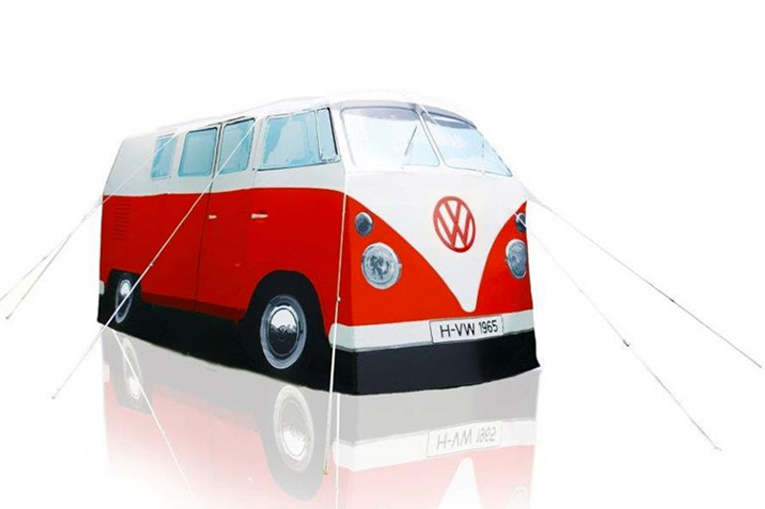 Get it at
GagGifts.com
.

BioLite Camp Stove
I can't help but think that MacGyver had a hand in creating this unique combination stove slash USB charging station. You can cook food, heat a pot of water and power up a smartphone all at the same time. According to reviews, backpackers love it, thanks to the lightweight and multi-use functions.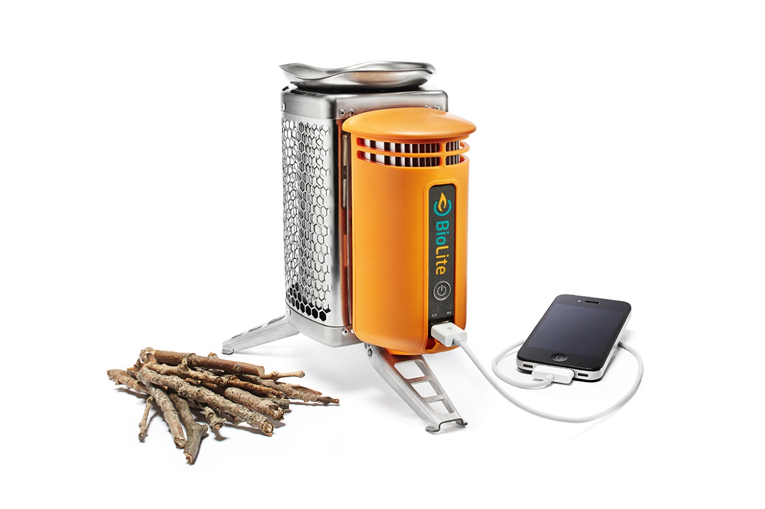 Get it at
BioLite
.

Corn Griller Basket
Whether out on a family camping trip or firing up the grill in the backyard, this handy basket makes grilling your favorite vegetable a snap. Designed to hold four ears while keeping your own free from the flame, you'll never need to wrap your corn in tinfoil again.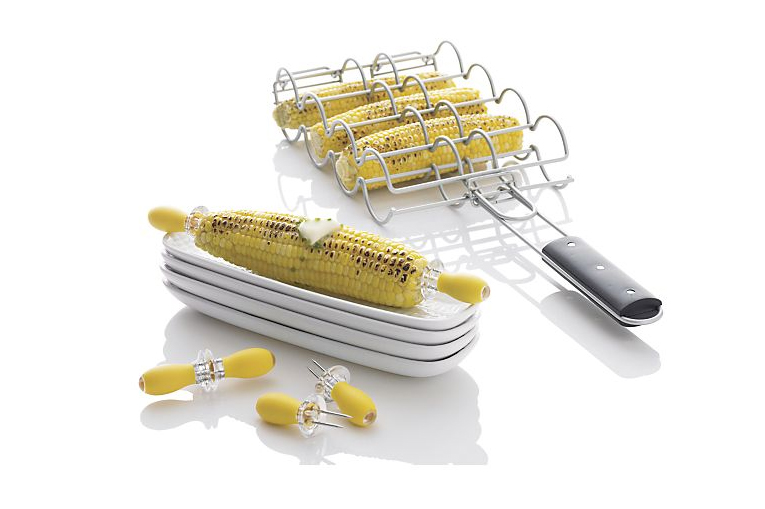 Get it at
Crate and Barrel
.

LIFESAVER Bottle
When water is at a premium, you'll appreciate having a portable water sterilizer to remove bacteria (and other gross bits) from whatever water is available. Apparently there's no aftertaste either. This would also make a great gift for families stocking up on emergency preparedness items.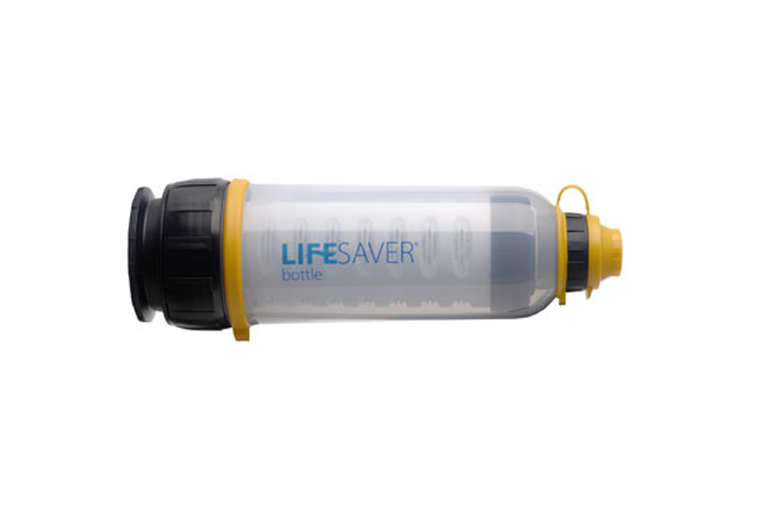 Get it at
LIFESAVER
.

Earl
As my kids left for a bike ride the other day, I gave them my cell phone so they could call if they got lost. They did, in fact, lose their way, but my phone never rang. Instead, they used my cell phone to pull up Google Maps and follow the directions home. What do you do, however, if cell phones fail? That's what Earl is all about. Navigation and communication technology for extreme situations. I sorta hope my kids never need this, but maybe someone in your family will.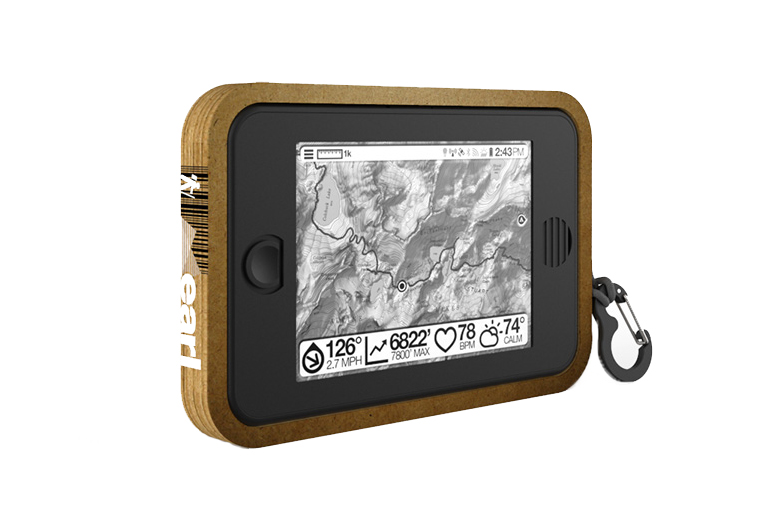 Get it at
Earl
.

Speaker Blanket
With a speaker inside this blanket and a jack for a set of headphones, the only thing you need to make your picnic more chill is a cooler. Maybe the next version will have an ice pack sewn right into the middle. Enjoy summer nights on the road or on the rooftop with this blanket that makes it easy to feel breezy in the summertime.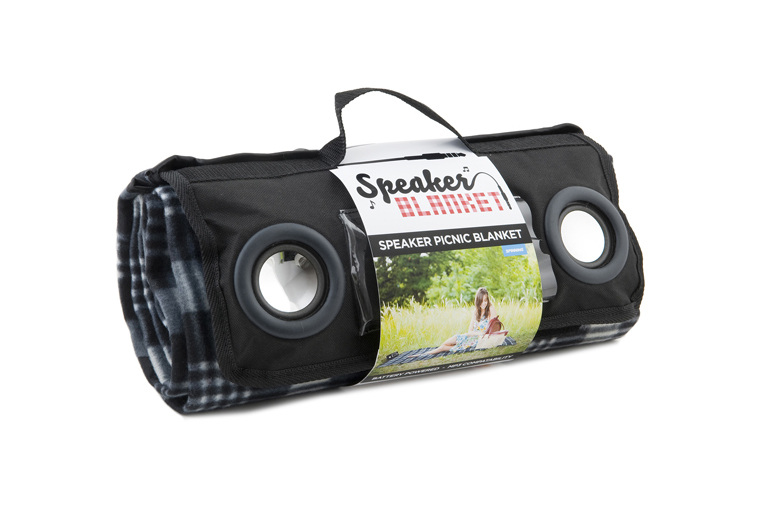 Get it at
Incredible Things
.

Scorpion
Want to disconnect, but don't think you can go the distance? Then get the Scorpion. It's a solar-powered digital radio, flashlight, weather band, cell phone charging machine. Take it on a family trip and tell the teenagers they can power up as long as they're willing to turn the crank on the Scorpion. They might as well get a little exercise while outdoors.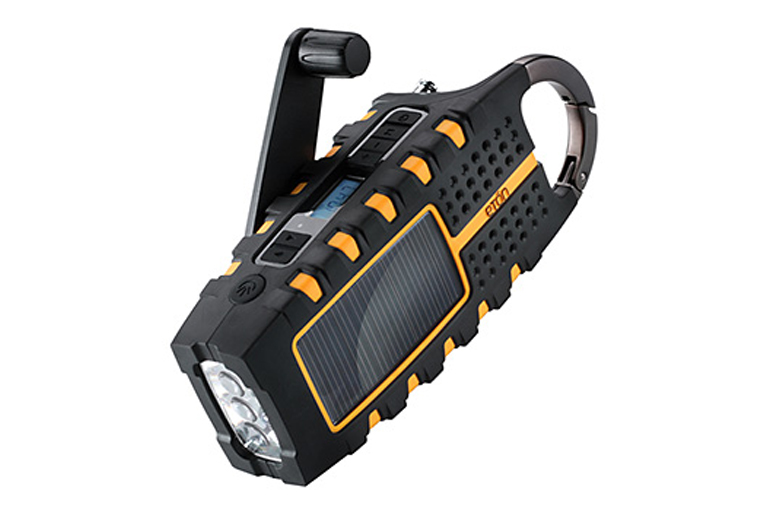 Get it at
eSafety Supplies
.

Campfire Cookery
Tired of roasting hot dogs on sticks or making foil dinners that cook unevenly? Then open up the Campfire Cookery where you'll find all sorts of recipes for meals you can make while out in the woods. Besides the typical list of ingredients and cooking direction, you'll also find step-by-step instructions on how to clean a fish, hunt for berries or build a campfire for cooking.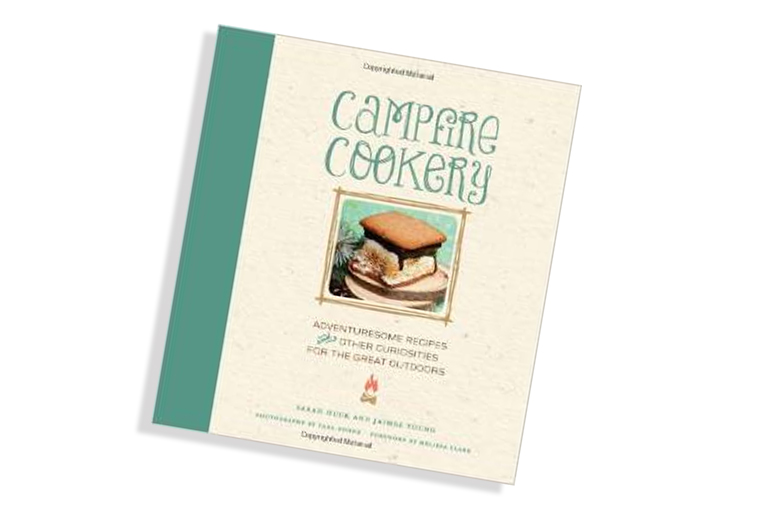 Get it at
Amazon.com
.
If friends or family members have birthdays coming up, give them the gift of summer with products they can use to make enjoying the outdoors more, well, enjoyable. From fresh drinking water and a myriad of accessories to charge smartphones, to a blanket you can use to listen to music while laying under the stars, these gifts are perfect for the outdoorsy people in your life.
If you aren't ready to plunk down your money on a guess, then a
gift card to the camping store
or a local campground will do the trick just fine. Happy Gift Carding!
~Gift Card Girlfriend