Don't over-think Father's Day this year. Here's a list of gift ideas for dad that are easy to do and come straight from the heart.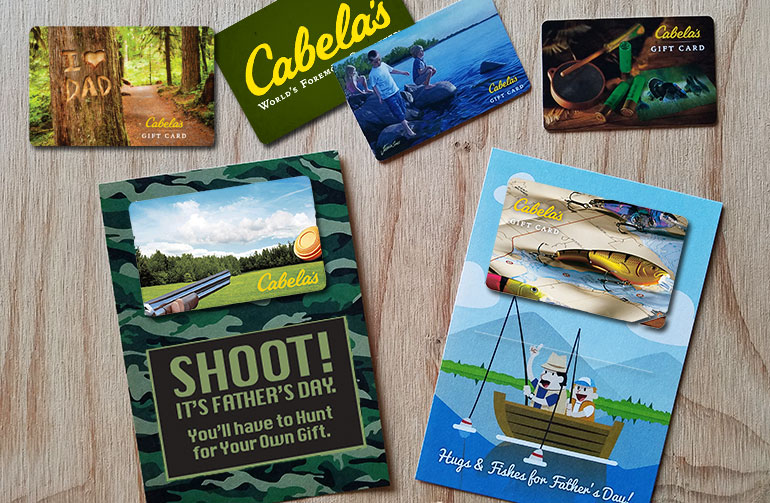 With business casual dress codes dominating the workforce, the proverbial necktie no longer tops the Father's Day gift list. And that's too bad because neckties are one-size-fits-all, they come in a variety of styles to accommodate personal taste, and almost always match at least one shirt already in dad's closet. Though not the most exciting gift to give, neckties were the no fuss Father's Day gift of choice for decades. But now we need other options.
Below is a list of Father's Day gift ideas that are easy to do and come straight from the heart.
Personal Gift Card
It's hard to top the convenience and flexibility of a gift card. But if you're worried that gift cards lack personalization, I have two suggestions. The first is to make your own gift card using a personal photo and custom embossing. The second is to deliver a gift card to dad's favorite store or restaurant along with a small moment's story. For example, get a gift card to Home Depot and write a brief note about the summer you built the deck together. Or get a gift card to the movies and apologize for all the drama you caused growing up.
Favorite Food
The dads in my life each have favorite dinners and desserts made out of recipes all within my limited cooking abilities. My dad, for example, loves cherry cheesecake—not the fancy baked kind, but the four-ingredient dessert that sets up in the refrigerator. If you live nearby, make dad one of his favorite foods. If you don't live local, find a place that delivers or pay a neighbor to make the recipe and drop it on his doorstep.
Time Off
For my dad and father-in-law who have most of the things they need, the gift of time spent together is more valuable than a traditional present. For my husband who works all hours and additionally volunteers his time at church and our kids' ballgames, time alone is the luxury he most desires. Rather than spend money on gifts, spend your time wisely this Father's Day by taking dad to lunch, helping with a project, going golfing together, or taking over his fatherly duties so he can have a much-deserved break.
Laughter
Your pictures may not be featured on the Awkward Family Photos website, but that doesn't mean you don't have them. Comb through old pictures and put together a collage, memory book, or framed picture celebrating old hair styles, clothing, and family events that will bring back fond memories and possibly even a good belly laugh.

When I set out to create this list, I thought I'd feature products as universal as the necktie. After finding an abundance of unique gifts tailored to various hobbies and interests, I realized the gifts of time, love, and laughter are truly the most no fuss, one-size-fits-all gifts of choice. So don't over think Father's Day gifting this year–simply give from the heart.
Happy Gift Carding!
~Shelley Hunter, Gift Card Girlfriend