Gift cards are fun to spend, but the "opening" part can be a little lackluster. Try these fun ways to get a reaction out of your next gift card recipient.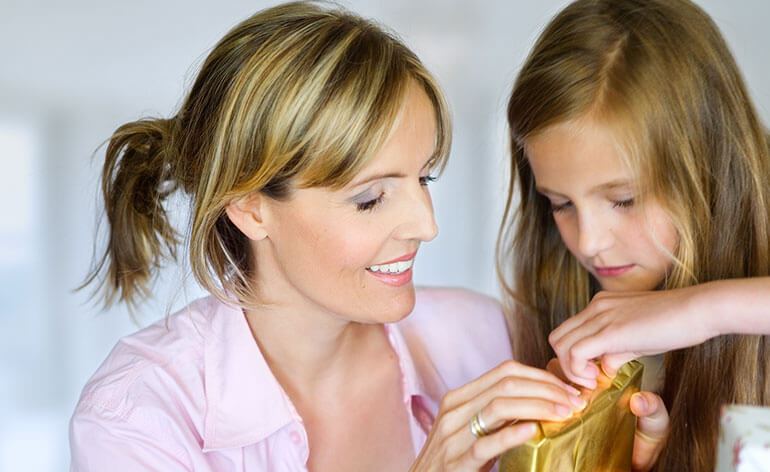 Nearly a decade ago, I started Gift Card Girlfriend (the blog, the website and the brand) to share gift card presentation ideas. Though I loved receiving gift cards, I often hesitated to give one for fear it would be viewed as an impersonal present. To overcome that fear, I started delivering gift cards with little quotes, small gift items and decorative packaging. Not only did pairing gift cards with better packaging make for a more festive gift, but it also gave the recipient something to "ooh and ahh" over–a response less likely to occur if you just hand over a gift card inside a greeting card.
Delivering gift cards with a personal touch is still my signature approach to gift card giving. Today, Ashley Ellsworth, a Communications Major at BYU, is here to guest blog on the site and share some of her creative suggestions for making gift cards more giftable.
6 Ways to Get a Reaction Out of a Gift Card Recipient!
Guest Blogger: Ashley Ellsworth
The problem with traditional gift-giving is that you might not know what the recipient really wants or needs. Gift cards take care of that, allowing the recipient to pick out his or her own present. But handing someone a gift card doesn't build anticipation the way a beautifully wrapped present can. So that creates a different problem. Not to worry. Below are 6 creative ways to make gift card giving a more exciting experience.
A Pun Makes a Gift Card More Fun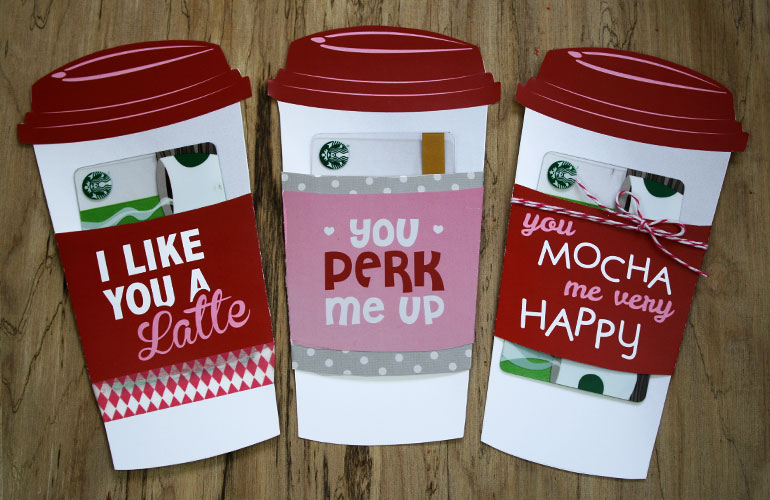 Have you noticed that those cheesy candy-gram posters never go out of style? They are simple, somewhat creative, and have been around since people my parents' ages have been asking each other to prom. Try using that same idea for gift cards. Here are a couple of my favorite gift card puns:
The cheesier, the better. Recipients will love the creativity and the gift cards even if your puns are as bad as mine!
Going On a Gift Card Hunt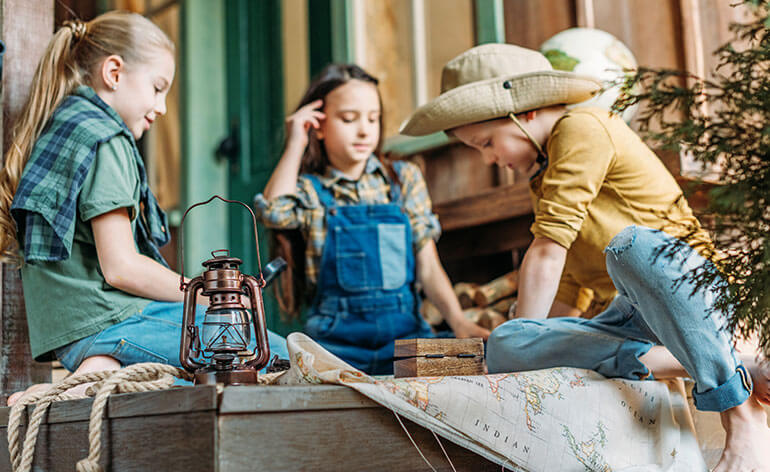 Treasure hunts are magical, especially for little kids. They love the suspense that comes with finding each clue leading to the ultimate prize. As you build a treasure hunt around a gift card, make the gift card itself the final clue–but not the final prize. After the gift card is discovered, head to the store to redeem the gift card and claim the perfect treasure!
This simple idea can create a memorable birthday experience for everyone involved. I remember being invited to a birthday party years ago. For one of the activities, we went on a scavenger hunt and each returned with a $5 gift card to the ice cream store. We loved that!
Selfie on a Gift Card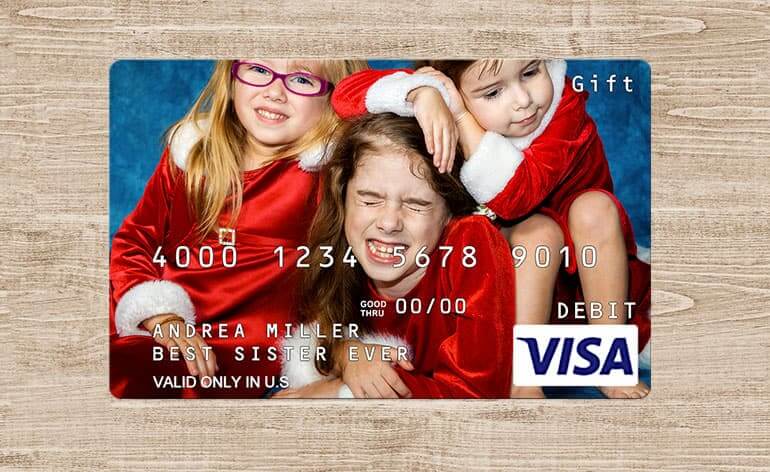 Upload a photo from your desktop, photo library or social media account to create a custom Visa gift card or custom Mastercard gift card. Because gift cards are an increasingly popular choice year after year, recipients may not be surprised to find gift cards inside of greeting cards on their special days. However, I know from my own experience, that you will definitely get a reaction out of the recipient if you take the time to make the gift card yourself.
Read this post on custom gift card photo ideas for inspiration.
Craft Up Gift Cards with Free Printables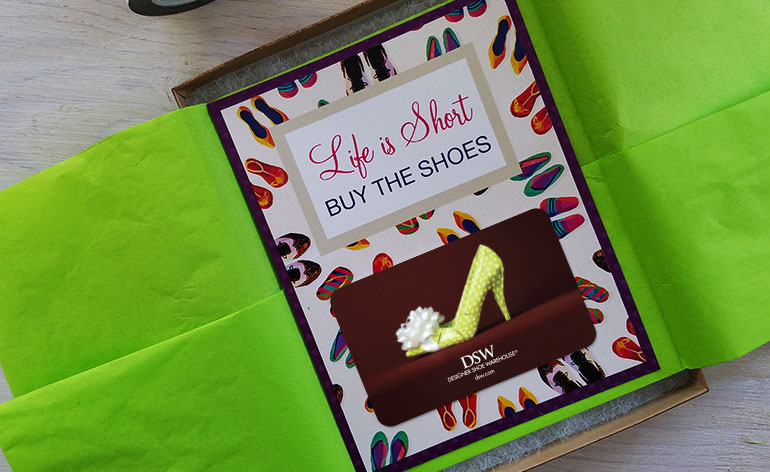 Pinterest is the place to go for printables–posters, cards, and other items that you can download and print at home. Gift Card Girlfriend has about 100 free printable gift card holders on her blog and there are several others on her Pinterest printables board.
Hidden Gift Cards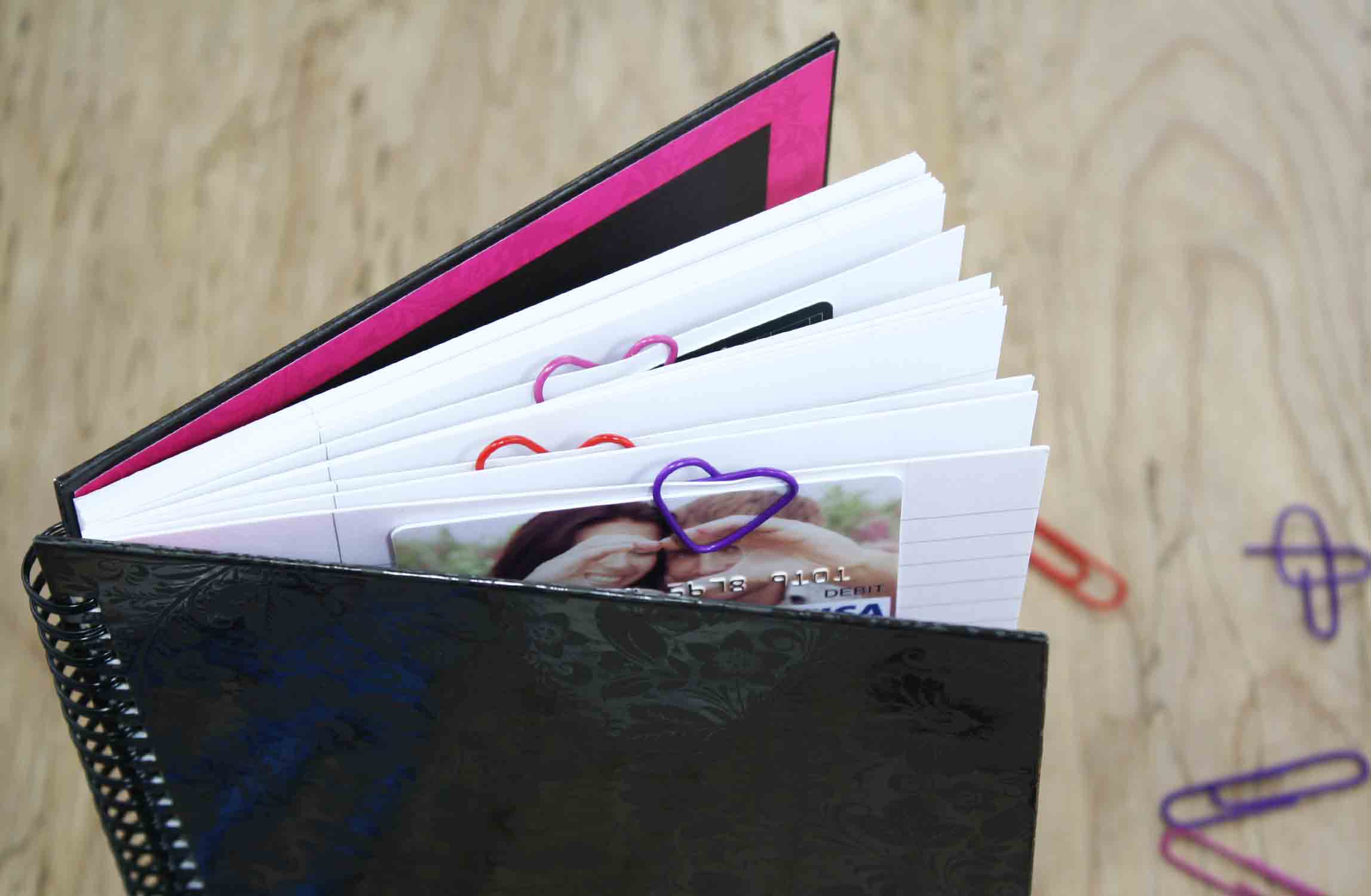 Also available on Pinterest are hundreds of ideas for hiding gift cards in mason jars, candy jars, slime, Easter baskets, Christmas stockings and more. To make this gift yourself, all you have to do is buy an inexpensive container at a dollar store, fill it with a favorite candy and tuck a gift card inside.
If you don't want to give the recipient candy, find something useful like a journal (clip the gift card to an inside page), a home improvement book (tuck a hardware store gift card inside) or a bouquet of flowers (put the gift card where the greeting card typically goes).
Here's how to make the gift card journal pictured above.
Gift Card Target Practice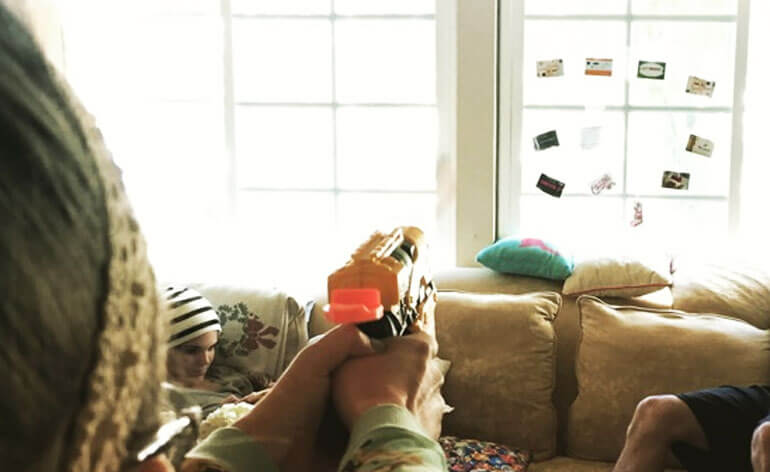 Think of the classic "Pin the tail on the donkey" game, but so much better! For a larger group of people, buy a variety of gift cards in several denominations. Pin the gift cards to the wall and line everyone up for target practice. Using foam bullets, each player takes aim for the gift cards and gets to keep the ones he or she hits. If you want a less competitive option, then blindfold each player and use the traditional "pin the tail on the donkey" rules. Participants get to keep the gift cards they "pin."
This image and idea comes from The Pleated Poppy.
Hopefully the ideas above will inspire you to create reaction-worthy gifts, but it's okay if that doesn't happen. The most important part of gift card giving is to show the recipient that you didn't just get a gift card because you couldn't think of anything else. You bought a gift card because that's what you think he or she really wants. If you need extra packaging to convey how much you care, then do it. If you think the recipient will understand either way, then tuck that gift card into a greeting card and relax. It's the thought that counts.
~ Ashley
Back to Gift Card Girlfriend
I love the idea of target practice and treasure hunts. I won't always have enough energy for that much effort, but I am already thinking of my next family "unbirthday party" or Christmas Eve gathering. Rather than the usual $5 bags of candy or throw-away trinkets we buy, I'm going to load up the wall with gift cards and let the games begin!
What do you think? Do you have any other presentation ideas for making it more fun to open a gift card? If you have ideas or need gift card help in general, let me know in the comments below or reach out to me on Twitter (@GCGirlfriend) or Instagram (@Gift.Card.Girlfriend).
Happy Gift Carding!
~Shelley Hunter, Gift Card Girlfriend