Gift ideas for the man or woman who loves adventure and likes the great outdoors. PLUS fun ways to deliver outdoorsy gift cards!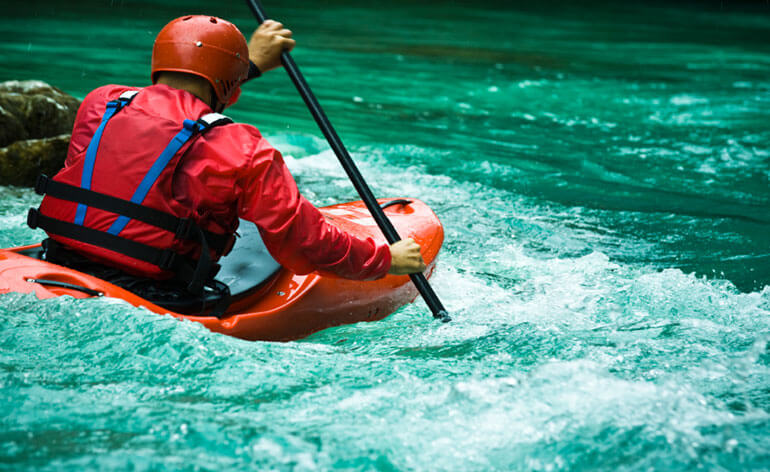 Best Gift Cards for Outdoor Enthusiasts
The best gift cards to give people who love the outdoors include gift cards for new gear such as Cabela's, Bass Pro Shops and Camping World. You should also consider gift cards to favorite pit stops like the coffee shop he hits on the way out of town or the restaurant he likes to eat at when he comes back off the mountain. A Visa® gift card is also a good choice because he can spend it nearly any place he wants–including local fishing holes and mom and pop shops off the trail. Make it personal by adding a picture of his last great adventure!
Pairing Ideas to Make it Personal
Once you decide which gift card to get the outdoor lover on your list, you have to decide how to present the gift card. I think delivering a gift card with a small token can make the entire gifting experience more personal. Here are a few simple ways to deliver an outdoorsy gift card with a personal touch:
Hook the Hiker

Tuck a Cabela's gift card into new pair of Wool Cushion Hiking Socks. Buy a Cabela's Gift Card.

Make it Homemade

Deliver a Bass Pro Shops gift card with a bag of trail mix or your famous homemade granola. Buy a Bass Pro Shops Gift Card.

He's the SWEETest

Tell him he's "o-FISH-ally" the SWEETEST with this Visa gift card and free printable gift card holder. Get the free printable and make this Fishing Visa Gift Card.

License to Fish

Send him fishing with this mason jar filled with fishing snacks and a gift card to pick up his fishing license at Cabella's. Make this fun fishing license.

Anything for a Buck

Order this handmade gift from Creative Sign Language and deliver it with an outdoorsy gift card. Or just write the same words on your own handmade card. Buy a Hibbet Sports Gift Card.

So Many Places to Go

Get going with this travel-themed gift card holder, perfect for the backpacking gear he will buy with an REI gift card. Download this free printable travel gift card holder.
What to Write on the Card
Sometimes all you need to do to make a gift card personal is add the right words. If you're giving someone a gift of the great outdoors, then perhaps one of these sentiments will be just the thing you need to turn an outdoorsy gift card into a thoughtful gift.
"Let's run away together…like now!"
Say it with a Nike gift card.
"Love your sense of Adventure. Hoping this gift card makes the next one possible."
Say it with a REI gift card.
"Hope this gift cards finds you well and enjoying the things you love most. Happy Trails!"
Say it with a Cabela's gift card.
Get More Gift Card Ideas
What other gift cards or gift ideas do you suggest for people who like to get outdoors? Let me know in the comments below or reach out to me on Twitter (@GCGirlfriend).
Happy Gift Carding!
~Shelley Hunter, Gift Card Girlfriend