Collection of gift card ornaments that are perfect for a group gift, home decoration, holiday wreath or simply to present your favorite gift cards.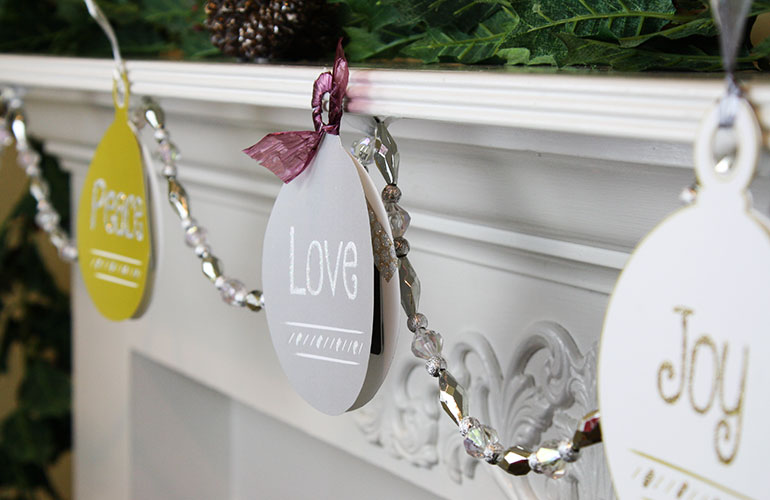 "Gifting Made Easy" by Gift Card Girlfriend
If you're looking for a fun way to deliver multiple gift cards, then this set of ornaments is perfect. There are six ornaments in all. Three say "Peace, Love and Joy." The others are coordinated designs. You can add a gift card to each one or you can sandwich them together like I did. Then hang the gift cards on a wreath, holiday tree, or fireplace garland.
1. Order Gift Card and Download Ornament Printables
To make these gift card ornaments, download the free printable gift card holders. They can be crafted in a couple of different ways. I chose to put the matching ornaments together to make three gift card holders with a front and back, but you could alternatively choose to put a gift card on the back of each for a total of six gift card holders. Or you can use the ornaments as decoration. I also put glitter on mine for a little bling.
Here's what you need to get started:
Download the "Peace, Love and Joy" Gift Card Printable
Order the Matching Ornaments Gift Card
Check out my list of top gift cards for holidays for some other gift card suggestions as well.
Although our matching ornament gift card is perfect, you could also go with a little "play on words" and select gift cards to match each ornament. For example, add a shoe store gift card to the "Love" card. Put a spa gift card into the "Peace" ornament and insert something joyful into the "Joy" gift card–ice cream comes to mind!
PEACE ornament suggestions: Spafinder gift card, Happy Moments gift card or Barnes & Noble gift card.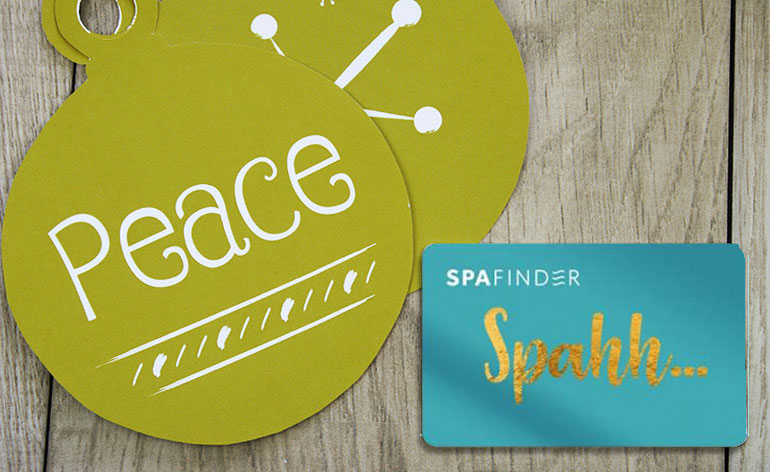 LOVE ornament suggestions: Sephora gift card, Happy Holidays gift card, DSW gift card or a Nike gift card. (What do you LOVE?)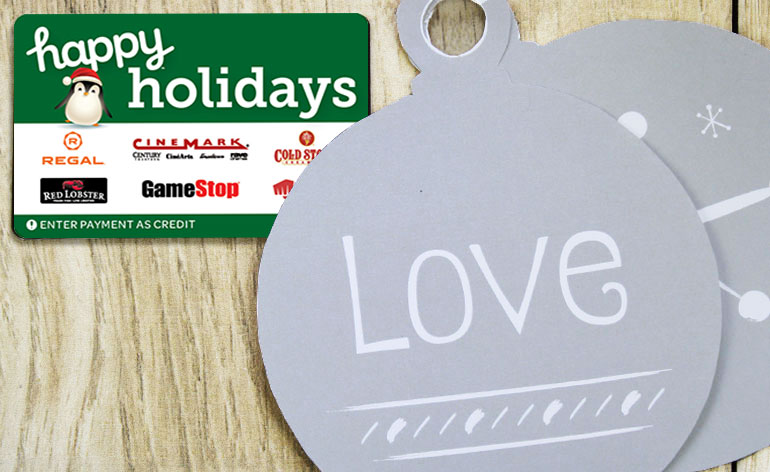 JOY ornament suggestions: Cold Stone gift card, Southwest Airlines gift card or another gift card that brings joy!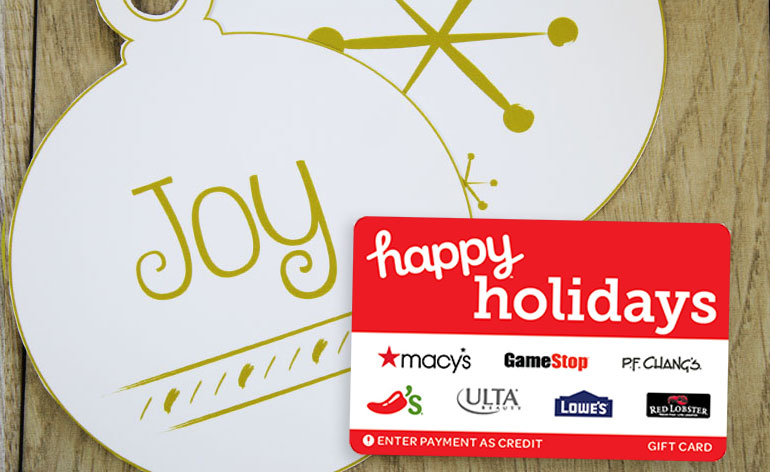 2. Print and Cut
After downloading the gift card holder, print it on a color printer using "best quality" and "actual size" settings. (Do not select "shrink to fit" or any other setting that will change the size of the printed .pdf image.) White, card stock paper measuring 8-1/2″ x 11″ works best. Cut out the ornaments you want to use. You can print several copies as needed.
3. Get Crafty
To add a little bling to the ornaments, I used a toothpick to apply white glue to the words on the front of the ornaments and snowflakes on the back. Then I put the matching cards together.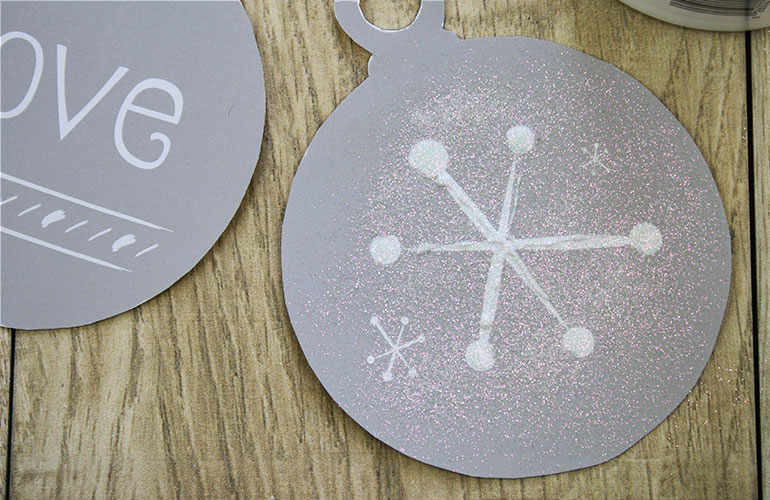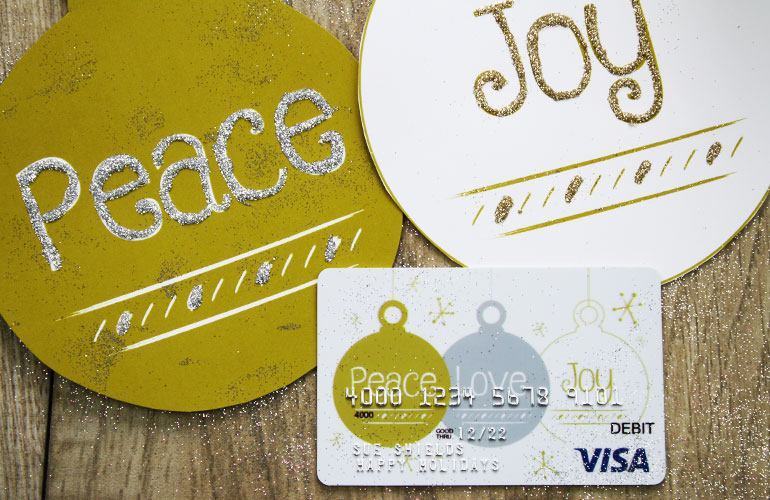 Using colored rafia ribbon, I tied the fronts and backs together. Then I put the gift cards inside and secured each one with glittery washi tape.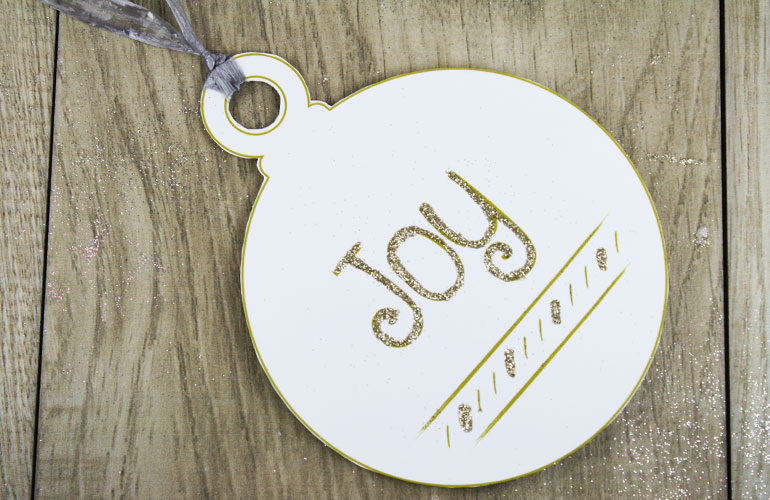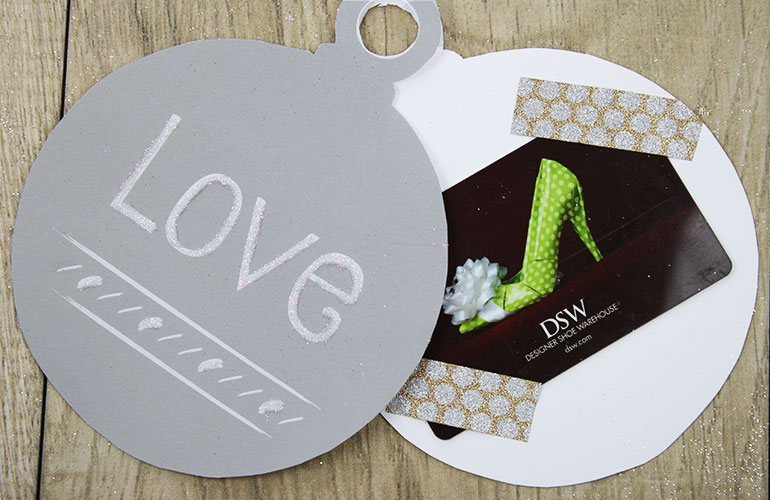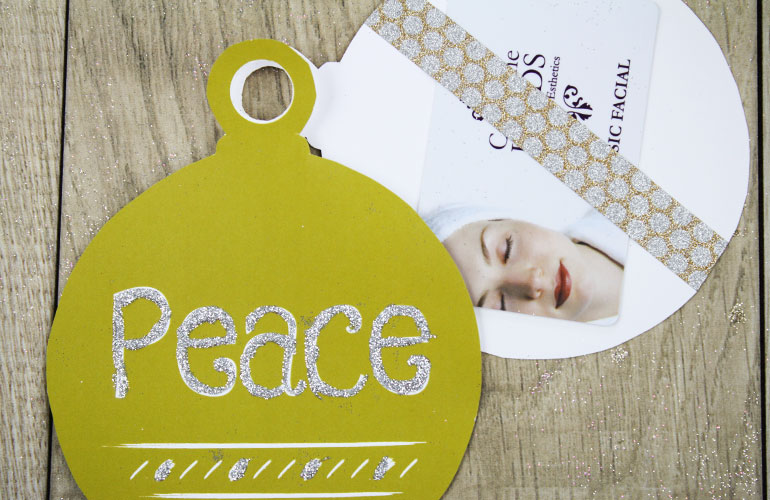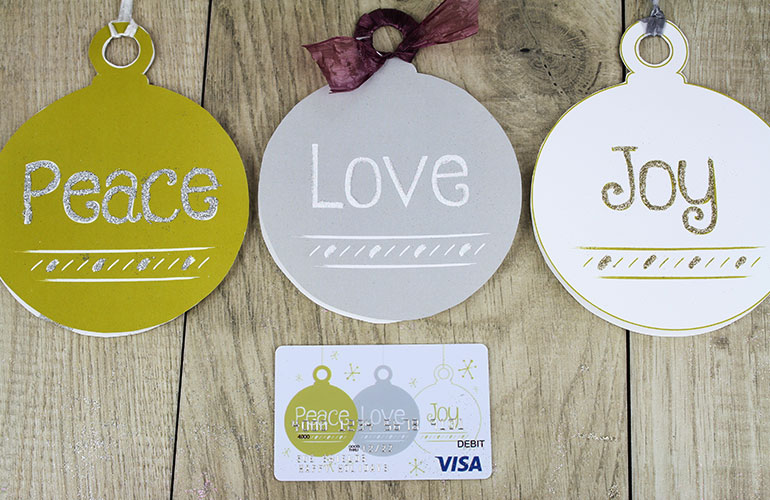 4. Hang the Ornament Gift Cards
With your ornaments ready, all you have left to do is figure out where to hang them. Hang the gift cards on your Christmas tree, tie them to a holiday wreath or latch each gift card holder to a garland. That's what I did. I inserted gift cards and then clipped them onto the fireplace mantel. This is a fun way to present gift cards to multiple people or to make a group gift for someone who will appreciate getting multiple gift cards. Have fun with this!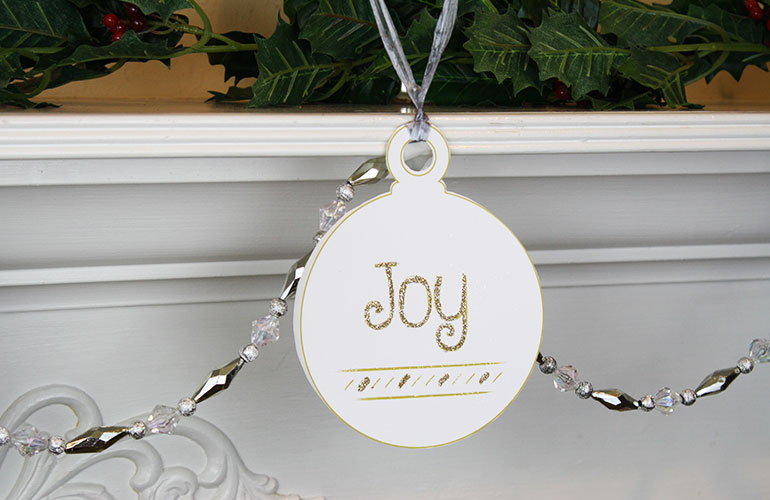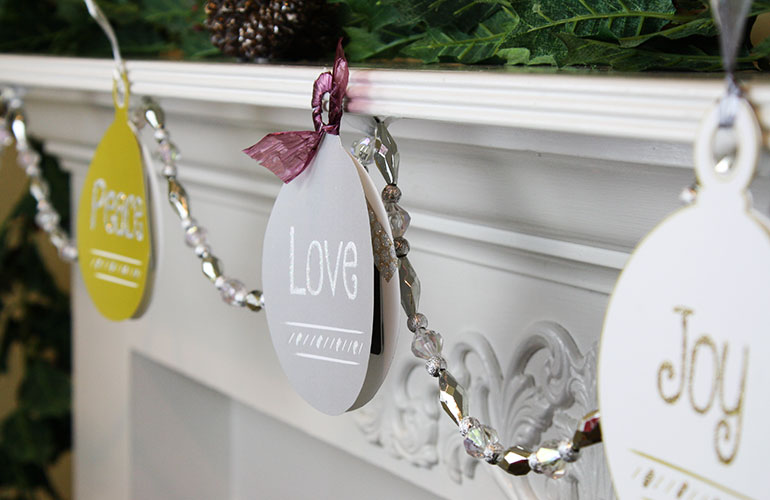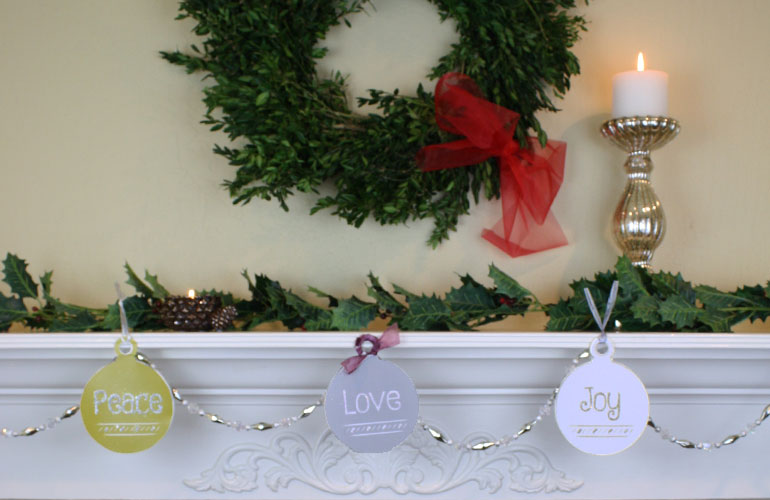 One-Stop Shop
Love the gift card ornaments but want us to ship it out for you? Easy! Order the
Peace, Love and Joy gift card
, select the matching greeting card and we'll take care of the rest. Now doesn't that feel peaceful?
More on Pinterest
For more free printable gift card holders, check out the
free prints page
or follow
Gift Card Girlfriend on Pinterest
. If you use this printable, send me a link to your page in the comments below or contact me on Twitter
(@GCGirlfriend)
. I want to see what inspires you.
Happy Gift Carding!
~Shelley Hunter, Gift Card Girlfriend