Ever considered trading reward points for gift cards? Here are some things to think about. WARNING: This post is NOT for "points boosters!"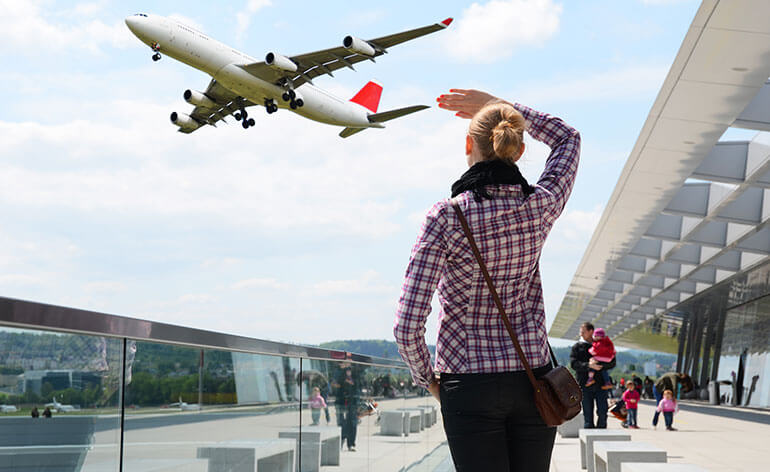 Want to Rack up Points and Miles? This Post is Not for You.
Do NOT read this post if you are a points and miles convert or a master of manufactured spend. I do not have tips on how to buy gift cards to get credit card points and then pay off credit cards with gift cards, moving money around like a shell game. Much as I respect your tenacity and am in awe of your creativity, I do not have time to go to such extremes.
I just want to save money and earns rewards as quickly and easily as possible.
Although I sign up for reward programs, send in for rebates, download shopping apps and buy discount gift cards to save a few dollars on a bunch of different things, the process has to be somewhat effortless for me to give it a go. If I cannot obtain a decent discount in a few simple steps, then I do not even try—my time is worth something, after all.
So when it comes to the great debate on whether to redeem rewards points for gift cards or save them up for free trips, I guess I'm grounded. I like to cash out my reward points for gift cards or actual cash as soon as I meet the minimum threshold for doing so and here is why…
Why I Redeem Reward Points Often
Points programs change. Offers sometimes end. Perks disappear over time. I might even change my business and inadvertently forfeit a stash of unredeemed points in the process. Since I am not gaming the system to earn free trips, I think it is prudent to use the freebies as soon as I am able to do so.
A good friend of mine got laid off from work a few months ago. She walked into the office, got called into a meeting and left without a job. In the confusion of the morning, she forgot to redeem the employee reward points she had been saving up since she started with the company. Once she left the building, her employment terminated along with her claim to those precious points.
Though that may be a rare case, I redeem my reward points quickly so that I do not miss opportunities to use them. Since I trade my points for gift cards or cash, I also know that I am getting a good deal in the exchange.
By redeeming points frequently, I may never save up enough points to get a free airline ticket, but I generally pocket $25 at a time, several times a year.
Why I Choose Gift Cards When I Redeem My Points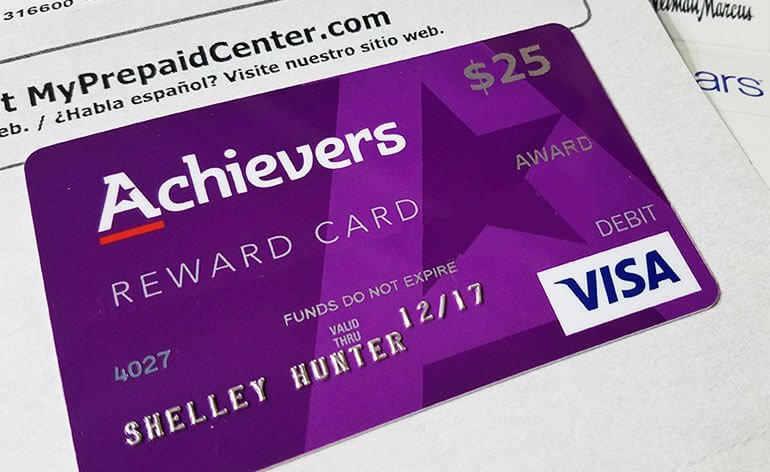 I'm a member of Chase Ultimate Rewards® which means I earn points for purchases I make with my Chase credit card. These points can be redeemed for travel, gift cards, cash and other merchandise.
My company also participates in an employee reward program from Achievers. I earn points through this program when I receive points-based recognition from my co-workers. These points can be redeemed for gift cards and other products.
(Side note–I have worked in corporate America for 32 years. Achievers' program is the best employee recognition program I have ever been a part of and I particularly like the peer recognition option. Ask me questions below if you want more details on why I like it so much.)
I earn points through a few other programs too, but these stand out as the ones I interact with the most. Although I can exchange my Chase Ultimate Rewards and Achievers points for a variety of things, I almost always choose gift cards for the following reasons:
1. Easy to Calculate the Value of Gift Cards. When I get a notification that I have reward points to spend, the first thing I do is look for gift cards to buy because the value calculation is easy to understand. If I can redeem 2500 points for a $25 Target gift card, for example, I know that I am getting a $25 value. If I spent those same points on a frying pan or a clock, as alternatives, I would have to do some research to see if I could buy either item for $25 at retail to know the relative worth.
2. Gift Cards Always Work. Have you ever received a customer appreciation gift or an employee recognition gift that did not live up to your expectations? I have and the experience is worse than not receiving any recognition at all. I once got an umbrella that did not open, an emergency radio that fell apart and some cookware that did not work near as well as the catalog had described. None of those problems exist when you redeem your points for gift cards. They just work.
3. eGift Cards Are Delivered Quickly. If you can redeem your points for electronic gift cards, then all the better. I once traded my employee reward program points for Target egift cards just before going to the store. By the time I got to the check stand at Target, the egift cards had arrived via email to my mobile phone and I used them to buy the things in my cart. Now THAT is a rewarding experience.
4. Gift Cards are Often on Sale. As companies increasingly see gift cards as cost-effective rewards (it is easier and cheaper to send digital gift cards to employees than it is to mail toasters and watches, for example), I expect to see more gift cards available through points-based reward programs. I am also seeing a trend in being able to redeem reward points for gift cards that are on sale. For example, at this writing, you can redeem your Chase Ultimate Rewards points for iTunes gift cards at 10% less than face value. With this offer, a $25 iTunes gift card that would normally cost 2,500 points is available for 2,250 points. See the iTunes and Chase Ultimate Rewards Offer here.
Though I certainly appreciate the option to redeem my points for cash, not all points-based programs offer cash rewards and, even when they do, sale prices and instant delivery sometimes provide a better value.
When Gift Cards Are the Better Reward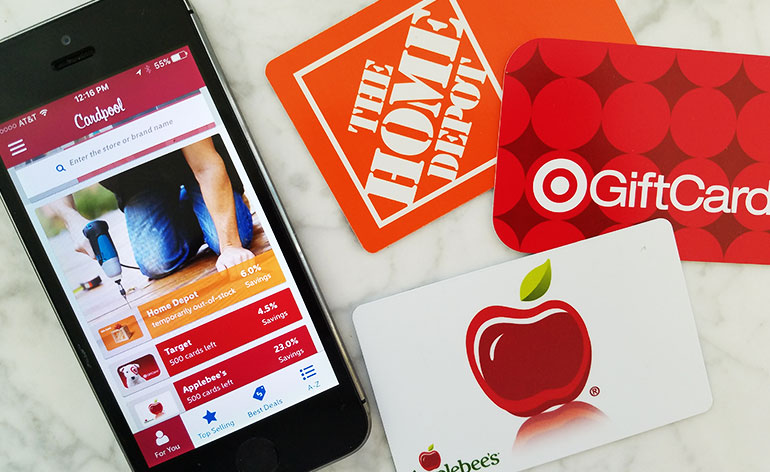 The Chase Ultimate Rewards points can be redeemed in the form of a cash transfer and I have taken this option a couple of times. However, I most often trade my reward points for gift cards when one of the following is true:
1. When Gift Cards Are Discounted. As explained above, if 2,500 points can get you $25 in cash or 2,250 points can get you $25 in gift cards, then the latter is the better deal if you know you will use the gift cards. This is a strategy I use when I see discounted gift cards for places like department stores, restaurants my family enjoys or clothing stores I know I will be visiting in the near future.
2. When the Discount is Greater than Gift Card Resellers Offer. Unless you are new to this blog, you know that I am a fan of buying gift cards for less through the reseller marketplace. There are some cards, however, that are not available through resellers (e.g. Amazon) and some that are only discounted slightly. A current check of a popular reseller shows me I can get an iTunes gift card for a 4.5% discount. The Chase Ultimate Rewards offer is for 10% off of face value. In this case, I can get iTunes gift cards at a better deal through my points program.
3. When the Discount is Greater than Other Gift Card Deals. Almost weekly, I update my blog post on the hottest gift card deals I can find. I have noticed that an increasing number of online merchants are putting gift cards on sale. If the discount you can get through your points program is greater than the gift card deals available from other merchants, then it makes sense to trade your points.
4. When You Need to Buy Gifts. At Christmastime and for other holiday seasons and birthdays, I know that I will be buying gift cards for friends and family members. I often trade my points for gift cards during these times simply because it saves me a trip to the store. If I can click a few buttons and have gift cards sent to my house without even having to pay for them, then doing so actually saves me time and money.
How Do You Spend Your Reward Points?
I understand that there is a great opportunity to rack up reward points and that the people we lovingly call "points boosters" are most likely influencing the gift card industry in ways we may not even realize. But a good many more of us budget-minded consumers just want to get discounts on the things we are already planning to buy and maybe earn a few perks for free. Unless you are saving up for something big, then it makes sense to redeem your reward points for gift cards. In which case, you might be able to stretch those points a little bit further than you would with any other merchandise or cash offer.
What do you think? Am I missing a great opportunity here? Do you think trading your reward points for gift cards (or anything!) is a mistake? Tell me what I am missing in the comments below or reach out to me on Twitter (@GCGirlfriend). I will truly be disappointed if one of you mileage collectors does not try to call me out on this! C'mon. Let's talk!
Happy Gift Carding!
~Shelley Hunter, Gift Card Girlfriend