13 benefits of adding value to the retailer gift cards you already have. Rewards, convenience, and savings!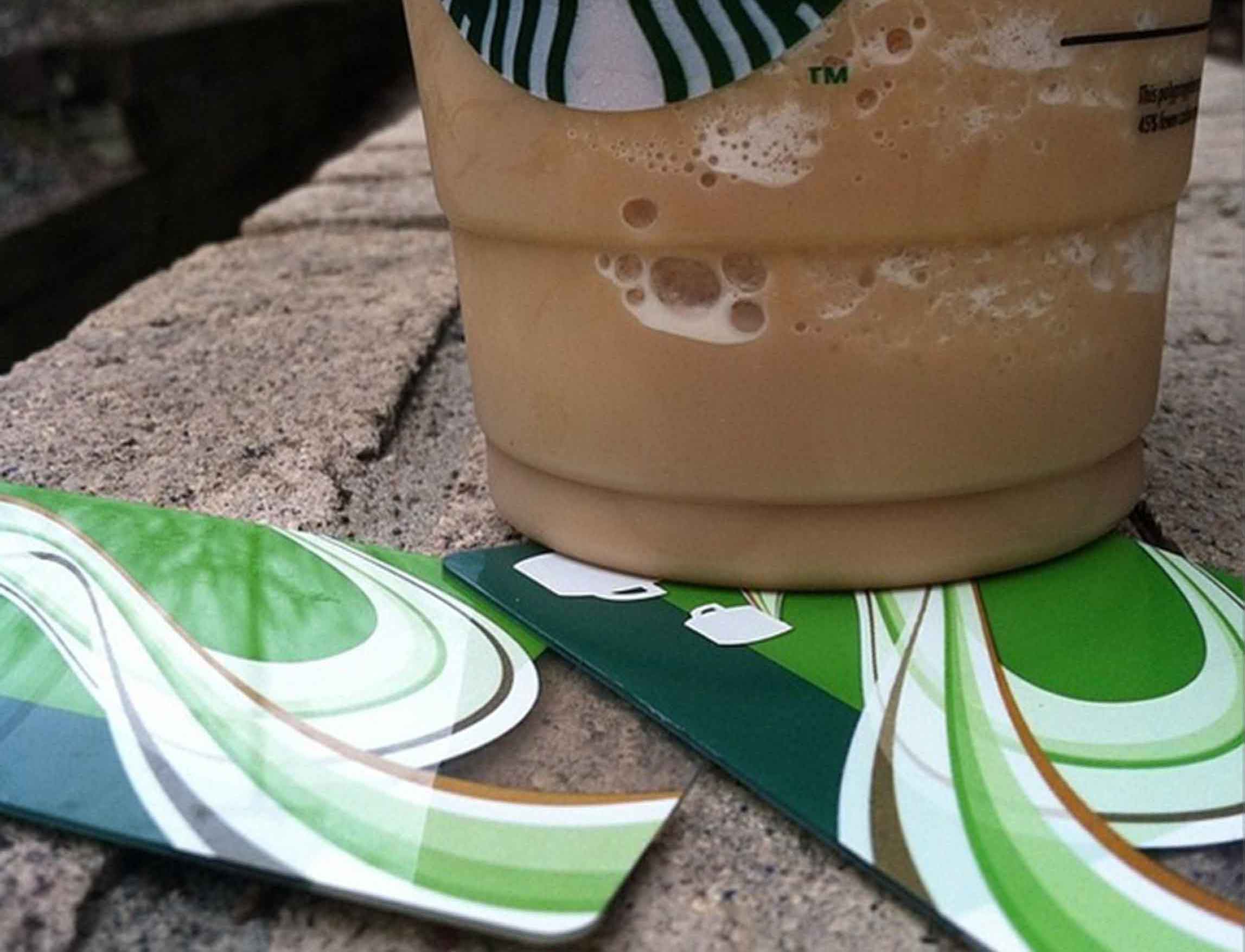 Reloadable retailer gift cards are gift cards, from stores or restaurants, that you can add value to after the initial activation. Although not all cards are reloadable, increasing the balance on those that are can usually be done by adding money as needed, adding money automatically when the balance dips below a threshold or adding money regularly, such as the first of every month. While the ways in which gift cards can be reloaded are fairly standard, the reasons why people use these cards can vary greatly.
Starbucks Rocks the Retail Reload
In my opinion, there is no better example of a successful reloadable retailer gift card than the
Starbucks card
. Both the company and their loyal customers benefit when this plastic is reused—and I'm not just talking about saving the planet. When you pay for your morning hit at Starbucks with cash, a credit card, a debit card or a single-use gift card, you get what you want from the restaurant without divulging much information about yourself. The transaction is beneficial, but there's no real engagement between you and the retailer. Plus, you don't get perks this way. When you reload a Starbucks gift card, however, you are entering into a relationship with one of the largest coffee chains on earth. You may start out simply wanting a convenient payment method, but before you know it, you've given the company your email address, home address, cell phone number, date of birth and more. In return, you're earning stars, getting free refills, receiving offers that (not coincidentally) match your purchase history, downloading apps, getting free music and possibly even paying for your lattes without ever even pulling out the plastic card that started the love affair in the first place. In short, you're hooked on more than just the caffeine, simply because you took the time to register and reload a gift card.
Benefits Reloading Customers Get
For many customers, earning free drinks and getting discount offers is reward enough for reloading, but there are other benefits to reusing a gift card you already have. Below are 13 reasons to reload retailer gift cards.
1. Leave the Plastic Home
Always have your cell phone handy but often forget your gift cards? Then enter your gift card into a mobile wallet (or the retailer's smartphone app). Set the card to automatically reload when the balance drops below a certain amount and you'll never need to bring the plastic with you again. Run into the store, pay with your phone and go.
2. Dine and Dash
While mobile may be the fastest and most convenient payment option, paying the cashier with a gift card is still faster than paying with cash, credit or debit cards. There's no change to give back, no receipt to sign and no PIN to enter. Using a gift card that always has the balance you need will get you in and out of a store quickly.
3. Recover Lost or Stolen Card
In order to reload a card online, you often have to register the gift card on the company's website. If you subsequently lose your gift card, you'll be able to contact the company to cancel the gift card, order a replacement or transfer the balance to another gift card.
4. Budget Your Spending
Want to put a cap on your cappuccinos? Then only make purchases with a reloadable gift card. Using a single card makes it easy to track the number of visits you make and the amount you spend. When the money is gone, hold off indulging until the next reload period.
5. Budget Your Kids' Spending
Send your college-age kid to school with a reloadable grocery store gift card and give your high schooler a reloadable gas station gift card. Add money to the card balances once a month or as agreed upon. Using this strategy, the kids have the convenience of using plastic without the risks often associated with giving kids credit cards.
6. Send a Monthly Treat
Like the "basket of the month" club, sending a gift card that you reload is a lovely way to treat a friend or family member on a regular basis. You may not live next to Mom anymore, but you can still pay for her weekly golf lesson, Tuesday breakfast with the gals or movie once a month. Tell Mom the card is on auto-load, so she has no choice but to use it.
7. Fewer Transactions
Some people simply use reloadable gift cards to avoid having 30 coffee-stop charges of $4.96 on their monthly debit or credit card statements. It's easier to track a single, monthly transaction than several little ones.
8. Don't Have to Carry Cash
A small purchase such as a morning bagel at your favorite café may not meet the restaurant's minimum requirement for paying with a credit card, but you don't want to pay with cash every day either. Buy a reloadable gift card and use it to pay for regular purchases of small amounts.
9. Anonymity
I'm not here to judge. I'm just reporting that some people use reloadable gift cards so individual purchases (with dates and times) are not detailed on a monthly bank statement shared with a spouse or a parent. Behave yourself! That's all I'm going to say.
10. Go credit-free
Walmart will give you two to three cents off per gallon of gas if you pay with a reloadable Walmart gift card. Macy's will honor coupons sent only to Macy's credit cardholders if you pay with a Macy's gift card. Reloading gift cards for these merchants is a simple way to get the best deal without buying on credit.
11. Get Celebrity Treatment
When you pay with a relaoded card, some payment systems will recognize you as a repeat spender and will notify the cashier to handle you with care. Stores want to please and retain their best customers. Being registered in the system is a great way to make sure the merchant treats you like the loyal customer that you are.
12. Slush Fund
Rather than use petty cash every time the administrative assistant needs to order a birthday cake or bring donuts into the office, set up a reloadable gift card to use for parties. Add money quarterly and budget the festivities accordingly. It's less work to expense the purchase of a single gift card than to seek reimbursement for several purchases throughout the year.
13. Fundraisers.
For schools and charitable organizations that ask parents to buy a certain amount of gift cards each year as part of a fundraising program, adding money to existing card balances is more convenient than getting new plastics each month.
What Some Retailers Are Missing Out On
In my opinion, not all gift cards are worth reloading. For me, most cards are a "one and done" experience because the retailer doesn't give me enough incentive to make using their card my preferred payment method. I certainly have reward cards at places like Regal Cinemas, CVS, Lucky and more, but I don't bother to set up reloadable gift cards at these places because there's nothing new to be gained. With mobile wallets becoming more commonplace, however, I think retailers should get their programs in order. Below are five reasons why retailers should make their gift cards worth reloading.
1. Groom Brand Fans
When I registered my first gift card on the Starbucks page and downloaded the app in order to use the card on my phone, I earned a welcome badge and learned that I could earn a "star" if I reloaded the card. Stars add up to freebies. Though I don't drink coffee, the girl who lived to receive "Happy Grams" in the fourth grade, suddenly wanted a star. So, I added money to the card and decided to treat my kids to a round of Frappuccinos after school. One simple incentive and we're reaching for decadence instead of popsicles from the back of the freezer. (This won't be the last time either. I'm an over-achiever. My scrapbook is full of Happy Grams!)
2. Get Personal
I have a reward card from Regal Cinemas that I use whenever I go to the movies. I may have given the company my email address to get the card, but I didn't turn over my name, address, cell phone number, Twitter feed, bank account or any of the other information I willingly gave to Starbucks. A reload program that offers more would encourage me to give more. I'd take the time to load a gift card and use it for payment if I knew there would be a substantial benefit. As the Regal relationship now stands, I swipe the reward card for free popcorn, but otherwise keep my distance.
3. Obtain Evangelists
Not surprisingly, Starbucks gave me the opportunity to Tweet the achievement of my star to family and friends. Which I did. I haven't seen an offer to earn stars for Tweeting, but I suspect I might get a little extra twinkle at some point if I do. I'm willing to throw out a few posts to my social circle if it nets my kids more chocolatey shakes.
4. Reward Best Customers
Though I've heard of a few fails in the "Gold Star" program at the popular coffee shop, rewarding users who reload is a great way to offer promotions to the people most likely to use them. I throw away all of the Target coupons that spit out of the register at the end of my transaction. The flimsy paper is annoying, and I don't want to hold 15 coupons in my purse until my next trip to Target. Electronic deals tied to my payment method, however, are easy to access and convenient to use.
5. Easy Gifting
Now sucked into the Starbucks plan, I find that it is super easy to get others hooked. I can send egift cards to family and friends via the app and pay for the gift using my loaded gift card (or another payment method). Funny, I never would have downloaded the app in the first place if it weren't for the perks of the reload program.
While single-use gift cards are great for gifting, reloadable gift cards can be used to make shopping more convenient, cost-effective and rewarding. In the next post, we'll talk about reloading bank-issued gift cards. Though the cards can be loaded the same as these, the reasons for using them are entirely different.
Happy Gift Carding!
~Shelley Hunter, Gift Card Girlfriend