Guest Post: It all started out of boredom, really. I woke up on a Saturday morning, a not-so-uncommon rainy February day, in Pittsburgh. Should I take my pup for a walk? Nah, too wet outside. I could always do laundry. No way, that's what Sundays are for. I opted for a lazy morning, sitting on the couch, watching TV instead. As I flipped through the channels, looking for something good to watch, I landed on one of those DIY-type shows designed to convince people like me that the way to build a house chocked-full of character is to buy old and renovate.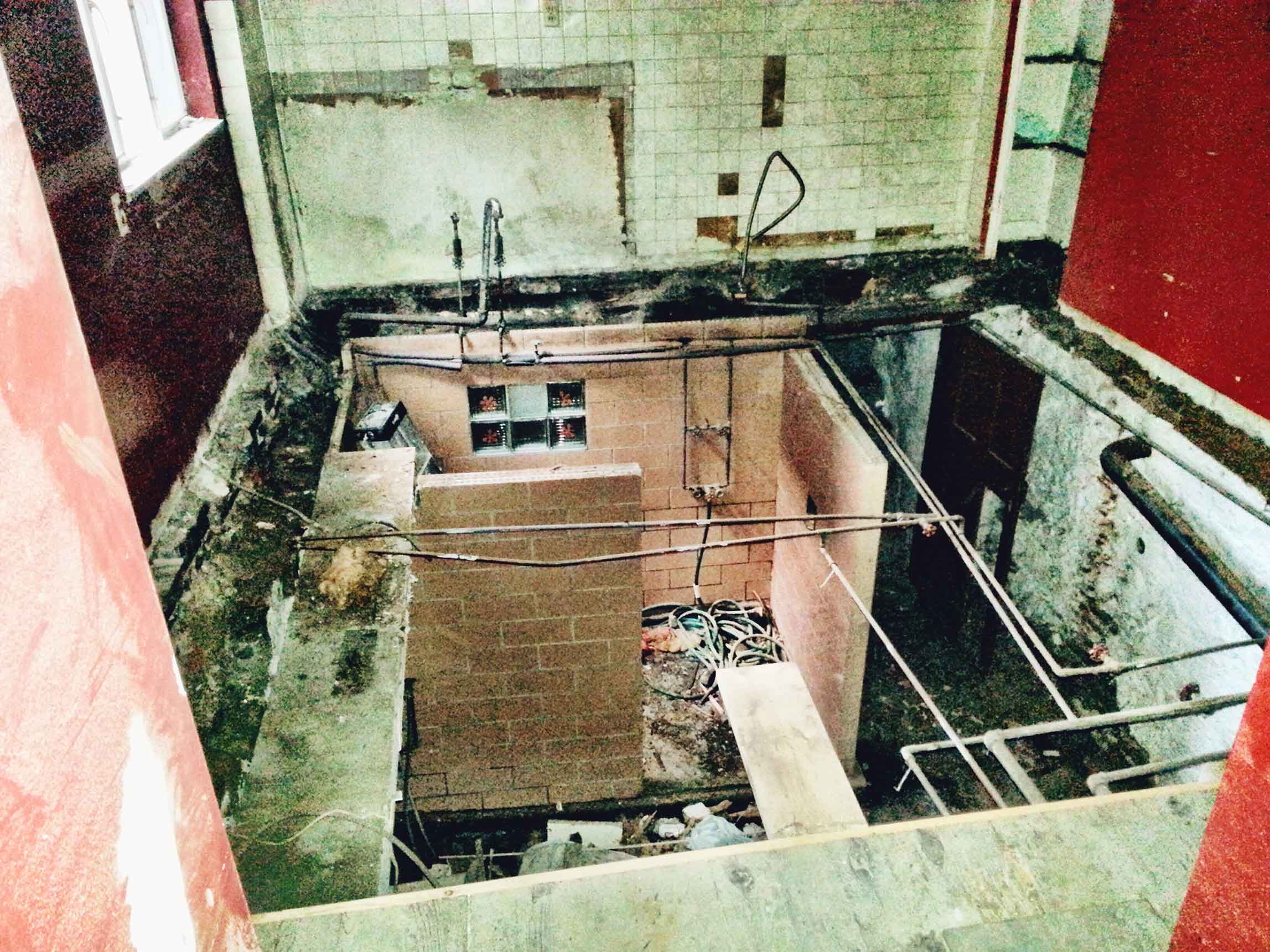 The Search is On
As those shows have always been a guilty-pleasure of mine and I have a secret soft-spot for old homes, I settled in for a marathon, completely hooked on this cold and drizzly day. As the hours of programs passed by, I started to think I could do this. That's when the iPad came out, and I found myself browsing homes in the area needing some TLC. Since I have a semi-obsessive personality, the browsing turned to full-force searching. I spent virtually all of my free-time looking online for or visiting homes in dire need of rehabilitation. Months passed, but I couldn't quite find the perfect property. Either I found the home too "done", the layout just a bit off or the area of town not quite right. Eventually, however, I walked through the squeaky, old door of a place that would be perfect for me. I knew it the moment I stepped inside. Layout? Check. Area of town? Check. A real project? Check. With all of the criteria met, I had my project.
Reality Check
Given that I am not made of money, I opted for a construction loan. This means that the bank lends me cash to redo the home, then tacks the money borrowed onto the mortgage. Gulp. This also means I need to pinch pennies, which I've never been good at. Oh, and something I failed to mention earlier is that I barely know the difference between a screwdriver and a hammer. (Yeah, I am hardly a weekend warrior around the house.) As a result, I needed to hire a contractor to help. So let's recap. Cash? Check. Contractor? Check. What's left? Figure out how to get this project done without depleting my future retirement funds. No pressure.
Shameless Plug
I work for a company that buys and sells unwanted gift cards from hundreds of national merchants. How does it work? Well it's really pretty simple actually. Let's say you have an unwanted or unneeded gift card (plastic or electronic) to
The Home Depot
that is worth $100. We buy that gift card from you at a discount, say $90. (The offer will vary according to current inventory and the popularity of the card.) We then resell the card at a markup that is more than we paid but less than face-value. It really is a win-win arrangement for everyone. The person who doesn't need the gift card receives cash, the person in need of the merchant's gift card saves money and our company makes a little profit as the go-between. Got it? Perfect.
Back to My Story
So there I stood, a hardened, rookie DIY specialist at The Home Depot, looking at, of all things, electrical supplies—hardly the most enjoyable afternoon. Who knew there would be so many choices to make and that the prices would vary as much as the selection? Why so much for lighting and new outlets? With a little help, I settled on what I needed. I approached the register with a good idea that I would soon drop some serious coin on all of this "stuff." In preparation for this terrifying moment, I priced out (generally) what I planned to buy. It amounted to about $4,000 on materials. Packed with that knowledge, I quickly installed a discount gift card app on my Android phone. With the app installed, I looked for all The Home Depot gift cards I could buy. At an 11% discount, I purchased all that I could find and saved them in my mobile wallet.
Show Me the Money!
When I got to the cashier and my items were tallied, I pulled out my phone and scanned each gift card at the point of sale terminal. Like an Extreme Couponer, I flew through discount gift card after gift card using the app. Each barcode scanned easily, and the total amount due dropped with each successful scan. At completion, I purchased about $4,000 worth of electrical materials for about $3,500 for a total savings of a little under $500. That's money I'll use to jump start the next batch of materials—plumbing supplies. Stay tuned for that story. –Ryan Dew, Project Manager at GiftCards.com