During disaster recovery, monetary donations are best. Here's a list of things you can sell in order to make a cash donation.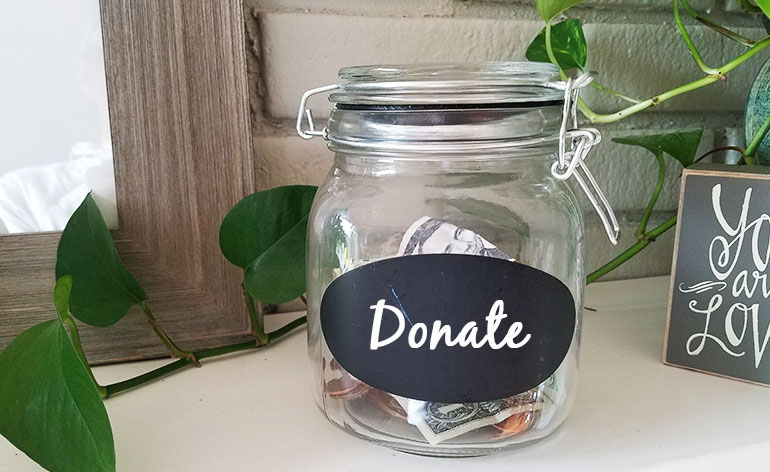 You've heard the news and you've seen the devastation. While sitting comfortably on your couch watching coverage of Hurricane Matthew in one part of the country, flooding in another and earthquakes elsewhere in the world, you are moved to take action and truly want to help. But despite your willingness to donate clothing, blankets and food from your cupboards, relief organizations want something you don't have in abundance.
According to the Red Cross website, "Financial donations are the best way to support all of the urgent humanitarian needs of the Red Cross." The Red Cross is not alone in this. I checked with other disaster relief organizations and humanitarian causes as well and they all say, in one way or another, that the time, cost and effort needed to sort, pack and ship non-monetary donations outweighs the benefit those provide. So money is truly the best way to give when an entire neighborhood, city or state is in crisis.
So what can you do if your budget is already stretched from managing your own household?
Turn Things You Have into Cash
While you may not have extra cash around the house or in your bank account, I'm betting you do have items you'd be willing to part with if you thought doing so could help people in need. But since relief organizations only want monetary donations, we first have to turn those items into cash in order to make a donation. You might be surprised at how easy this can be done. Below are 5 things you can sell to get cash that can be donated for a greater good.
1. Sell Gift Cards for Cash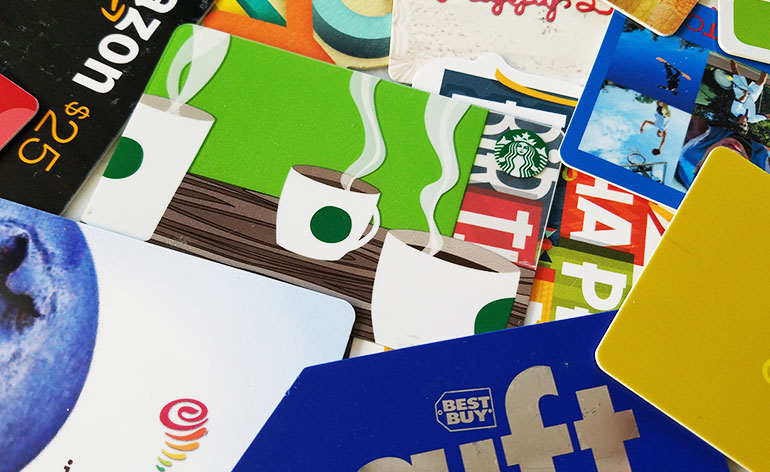 Normally, I suggest selling gift cards that you DON'T WANT simply to make better use of the gifts you've been given. But in this post, I'm suggesting you sell gift cards that you DO WANT–gift cards to top stores and restaurants that other people want as well.
The more popular the gift card is, the more money you'll get for it. So if you have a $50 gift card to a national restaurant or a popular department store like Target or Walmart, you can sell that gift card and get up to 92% cash back from gift card resellers.
2. Trade Cell Phones for Cash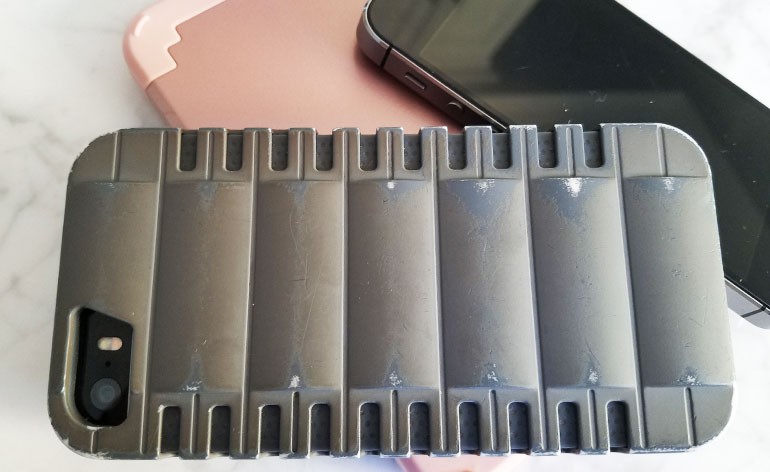 I can't promise you a jackpot on this one, but if you have an old mobile phone (or several) lying around the house, you can trade it in for cash. I took mine to AT&T when I upgraded my phone and got $5 for each one.
Though typically it would be hard to decide if you should keep old phones for backup purposes or you should sell them while they are still reasonably current in order to get the highest possible trade-in offer, when you're trying to raise money for a good cause, I suggest getting what you can for the phones while you still can.
A quick look online reveals several places to sell old cell phones. This CNET article on "How to recycle your phone for cash," is a great starting point. I especially liked the "Cell Phones for Soldiers" option, though you don't get the cash. Instead, each "donated device valued at $5 will provide troops with an estimated 2.5 hours of FREE talk time."
3. Flip Furniture
Don't tell my kids that I'm sharing their secret to making money with you. We have a deal at my house. I pay for the kids to have basic flip phones and cell phone service. They pay for upgrades to smartphones and for their data plans. Though it's a great system now, at the onset of the arrangement, each child had difficulty finding a consistent way to make money outside of the home. (12-year-olds can't really get a job, after all.) So we had to get creative
We started with a desk.
My daughter bought a desk at a garage sale for $10. She cleaned it up, put some furniture polish on it, took pictures of it and posted the desk for sale on Craigslist. She sold it for $40.
This became the first of many items she flipped to earn money. My boys have done the same. When they are low on cash, we hit garage sales to find deals. If there is a pile of furniture in front of a neighbor's house with a "Free" sign posted to it, we are the first ones to check it out. Yes, I'm still involved and technically working right along with them, but I feel a lot better teaching them how to be resourceful than just paying for the stuff they want.
If you want to raise money to help with disaster relief, then you can do this as well. You might even start with the stuff in your garage. Trust me, there's probably hundreds of dollars' worth of stuff you aren't using that could be turned into cash and donated to those who are in need.
Here's a Tip: Computer desks, shelves and filing cabinets are the easiest items to sell. After bringing a piece of furniture home, the kids clean it, take a picture, take measurements and post the item for sale. Only if it doesn't sell quickly do they paint it or start minor repairs.
4. Sell Your Gold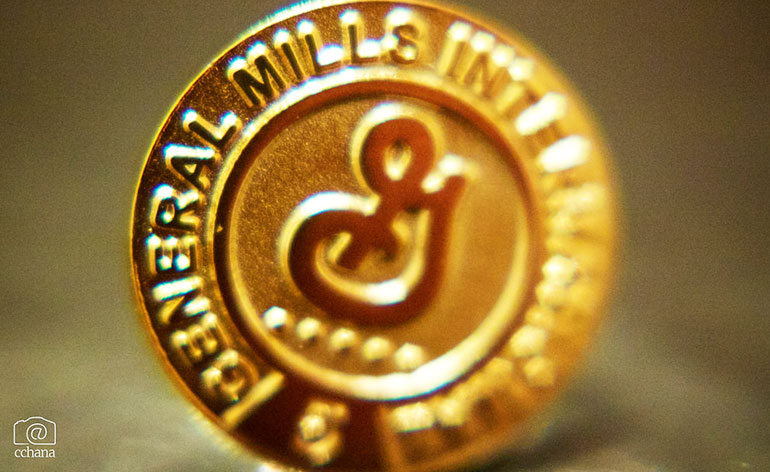 photo credit: cchana Loyalty via photopin (license)
A few years ago, at the apex of the "cash for gold" craze, several of my friends sold their bags full of gold jewelry for money. They kept telling me I should do the same, but I didn't think I had anything to sell. I didn't have years' worth of necklaces, bracelets and rings collecting in a drawer so I totally dismissed their advice.
Then one day, pondering whether or not I might have a buried treasure somewhere, I remembered the employee rewards I'd received over the years. When I got home, I dumped out all of my old work stuff and found that I had a substantial handfull of logo pins, pens and medallions plus a ring and a watch. Bingo!
I traded the loot for about $400.
Prices fluctuate and I don't believe you can get as much now as you could five years ago, but keeping logo rings you won't wear versus trading them for cash that you can donate seems like a pretty easy decision to me.
Read this advice on how to sell your unwanted jewelry…and tell your boss you'd rather have employee reward cards in the future.
5. Recycle Cans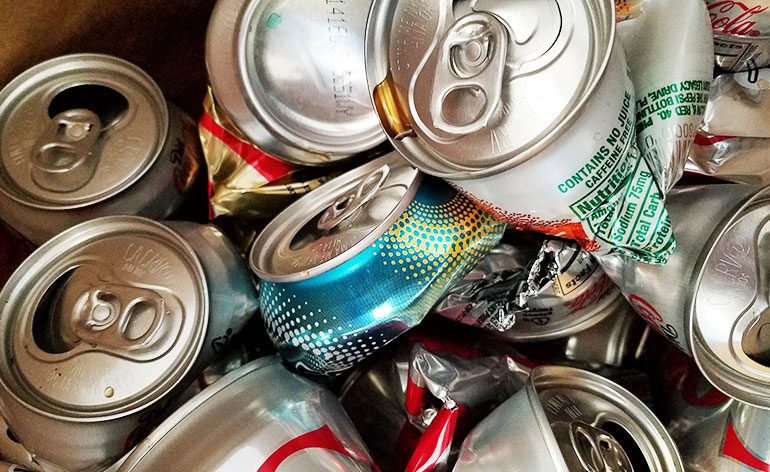 There's a gentleman in my neighborhood who goes to the parks and schools every day to collect the bottles and cans that other people have discarded. I'm not that aggressive with my recycling efforts, but I have definitely taken a garbage bag full of crushed soda cans to the recycle center and come home with $25 or more.
If you want to trade your aluminum cans for cash, then check out this post on how to recycle aluminum cans. Scroll down to the "Recycling Locator" in the middle of the page to find a place in your area that accepts aluminum beverage cans.
These are some of the strategies I've used to trade things I own for cash. In selling these items, I've also gotten the added benefit of clearing out clutter. Gift cards that are hard to use, service pins I'll never wear, shelves in the garage, old cell phones and empty soda cans really have no value if you're not using them. So when you see devastation on TV and want to do more than sit and watch, start rummaging through your house and see if there is anything you can sell in order to make money that can be donated.
Let me know if you have any other fundraising suggestions. I always want to learn more ways to be frugal, use gift cards creatively or make money from the things I already own–plus my kids have a cell phone bill coming due, and they might need a new idea. Add a comment below or reach out to me on Twitter @GCGirlfriend.
Happy Gift Carding!
~Shelley Hunter, Gift Card Girlfriend