Buy a $100 Sephora eGift Card and get a $10 Staples eGift Card for FREE.
See details below.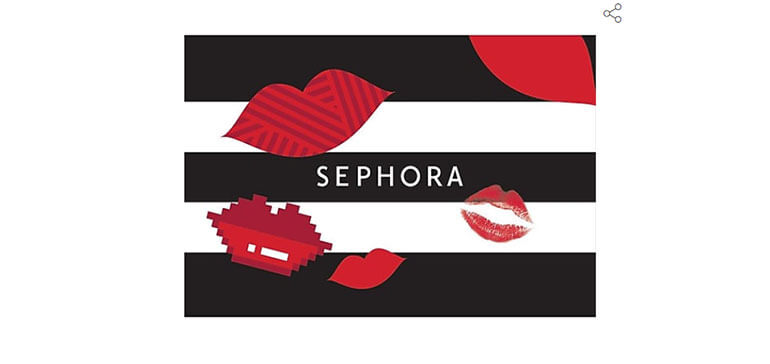 Must Order On Staples.com
Valentine Offer at Staples.com
If you're a deal seeker or you just want an easy way to save on upcoming expenses, then check this out. From February 7 to 14, 2019, you can get a FREE $10 Staples eGift Card when you buy a $100 Sephora eGift Card. Must use the promo code listed below and you must buy the gift card at Staples.com.
How to Make this Valentine Offer Work:
Step 1. Go to Staples.com.
Step 2. Select the $100 Sephora egift card. Add the egift card to your cart.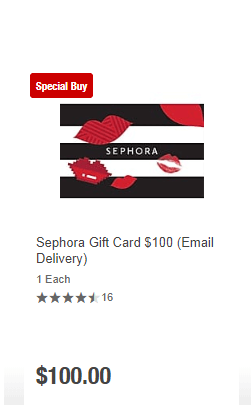 Step 3. Add the "Special Buy" Staples egift card to your card. (If you can't find it, enter "Staples egift" in the search bar.)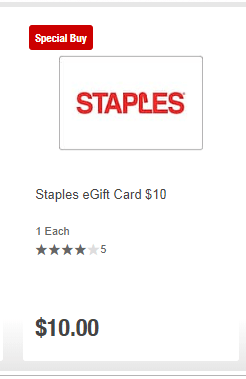 Step 4: Go to the Shopping Cart. Add COUPON CODE: 46218 before proceeding to check-out.

What You Need to Know About this Gift Card Deal:
Must Add Sephora egift card and Staples "Special Buy" egift card to your cart separately.
Must use COUPON CODE: 46218
Offer good on egift cards only (not plastic), purchased only from Staples.com.
eGift cards usually arrive within 24 hours of purchase.
Valid 2/7/19 thru 2/14/19
See Staples.com for details, terms and conditions.
If you have any questions, let me know in the comments below.
Happy Gift Carding!
~Shelley Hunter, Gift Card Girlfriend