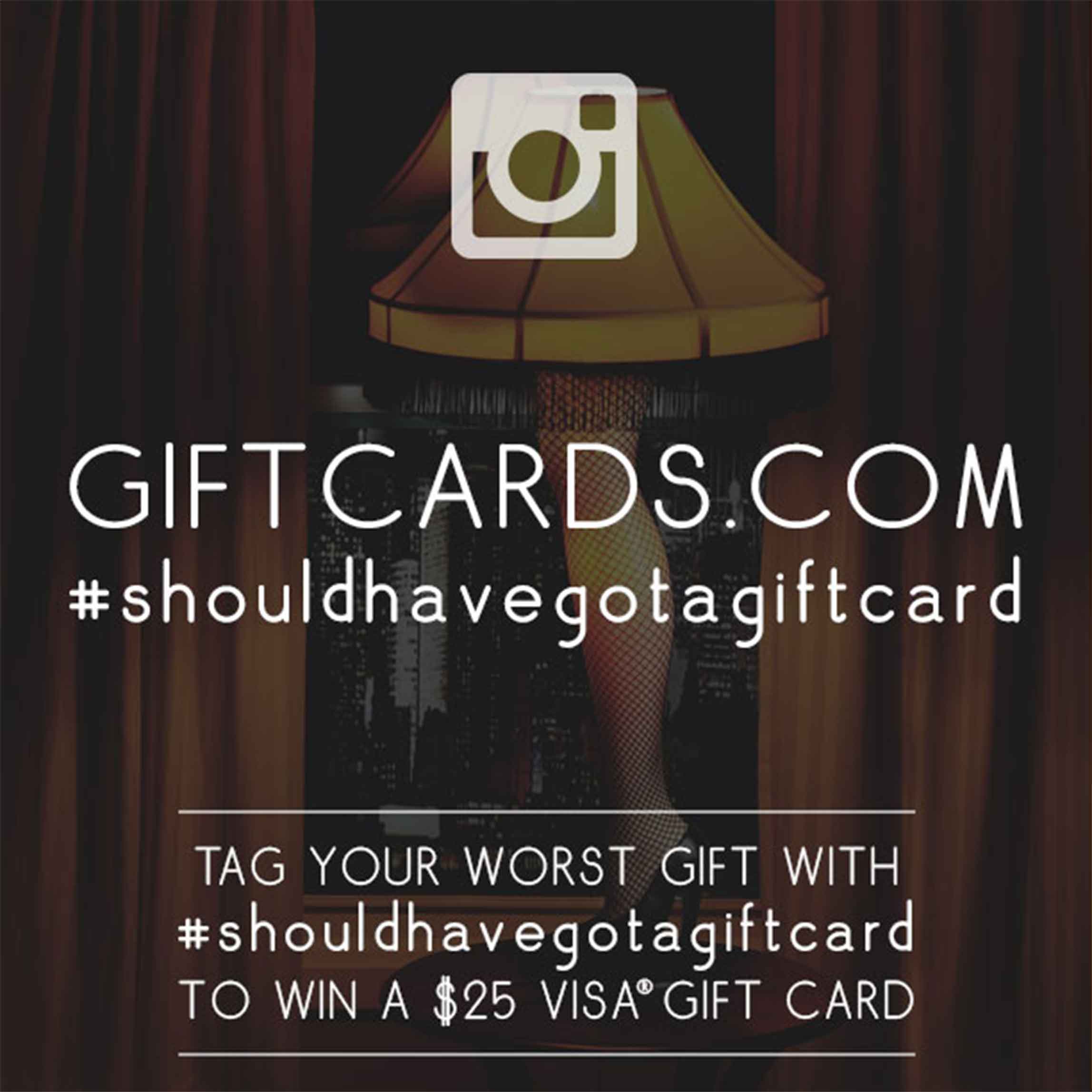 Have you ever received a gift and thought to yourself, "They should have just gotten me a gift card."? Though you appreciate whatever the thoughtful (or not-so-thoughtful) present was, a gift card would have just been better, right?
If you answered yes to either of these questions, we are here to help! We are now launching our #ShouldHaveGotaGiftCard Instagram contest and we need you to share photos of your (cough-horrifying -cough) gifts with us!
We will choose one winner per week to win a personalized $25 Visa® gift card!
The Rules:
Now, all you need to do is get out those used pool cues, bad smelling perfumes and trinkets and start snapping photos! Good Luck!