Fun gift ideas for soccer fans ranging from an iPad Foosball table to the perfect soccer gift card.
Soccer (or "football," if you live outside of the U.S.), compared to other sports, is a game that almost anyone can play in almost any circumstance. All you need is a ball and people who want to play. No expensive equipment, special courts, lift tickets or travel required. The game can be played equally successfully in the slums of Rio or in New York's Central Park, regardless of income or education. I guess that's why people worldwide love the game so much. In honor of the World Cup, which is currently underway, below are ten gifts you can give to the soccer lovers in your life.

Goal Coasters
Before you send out an invitation for the big game, get the house ready with these soccer-themed natural stone coasters. Each travertine tile features a hand-carved design that can hold beverages tight when the crowd gets rowdy.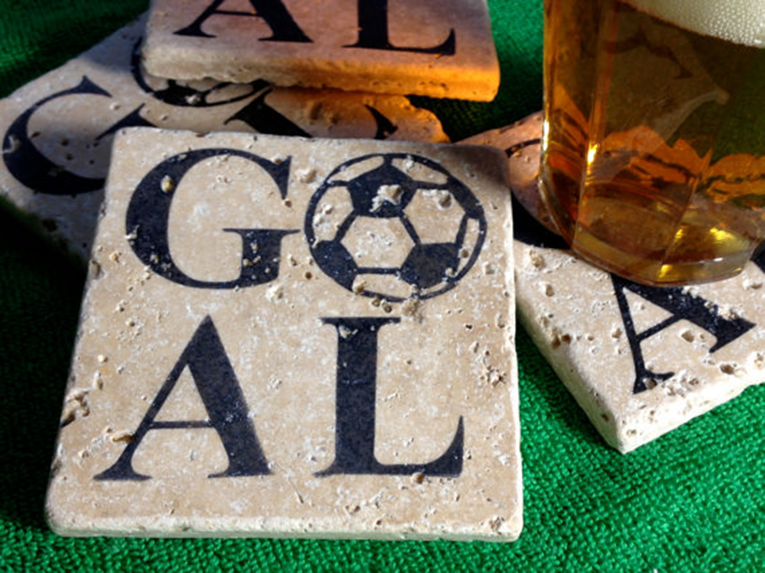 Buy it at DandWstonecrafts on Etsy.

iPad Foosball (It really works!)
Believe it or not, this game transforms your iPad into a portable foosball table that really works. Place an iPad in the tray and attach the connector. Then, use the spinners to control the online players. You can even customize your players, the field and the roar of the crowd.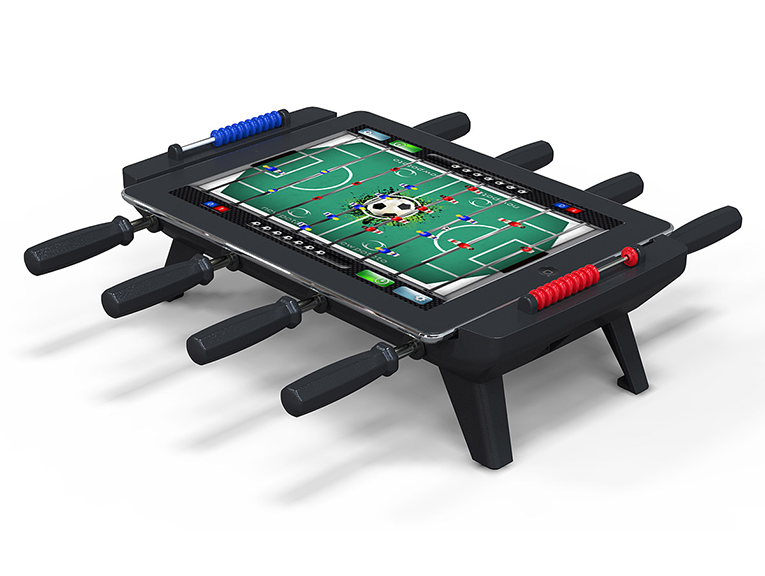 Buy it at UncommonGoods.

Cleat-Shaped Remote Control Cars
The website says "RC Cars," but I see this gift more as a game. With two cleats, a set of goals, obstacles to maneuver around and a soccer ball to push, the cars are used to play a game rather than race around a track. Deliver this gift for hours of family fun while waiting for the next World Cup game to start.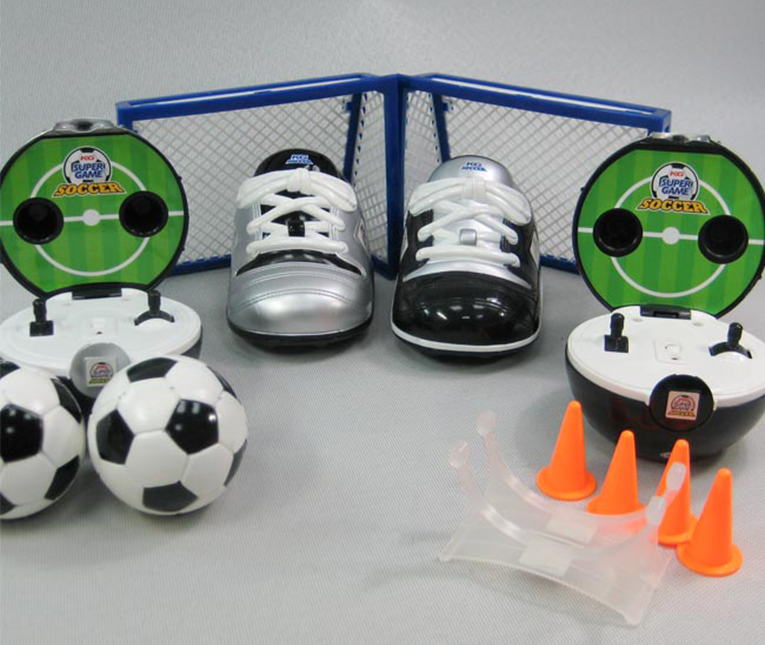 Buy it at Infmetry.

Comfy Soccer Chair
Whether it will be used to watch the big game or as the perfect accent in a soccer-inspired room, this soccer ball chair (with ottoman) makes a great gift for kids. The leather-like vinyl is easy to clean, so don't worry about putting a white chair in a kid's room.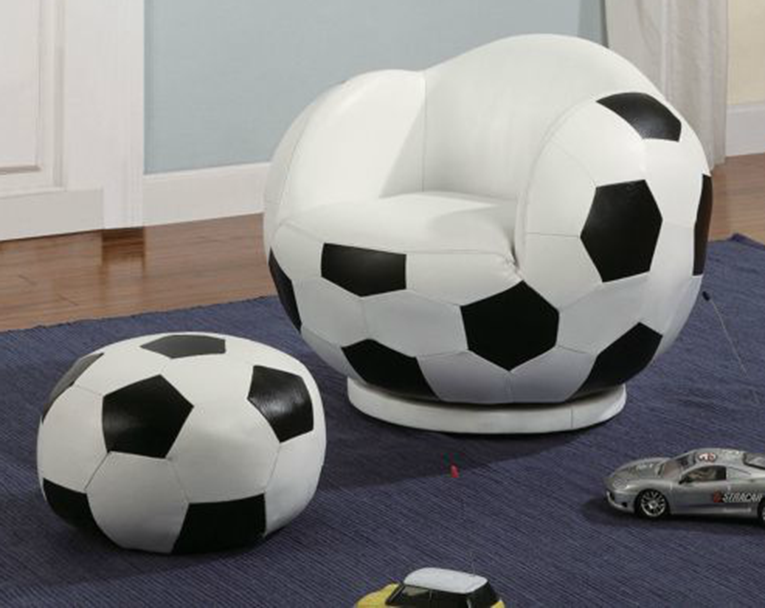 Buy it at Walmart.

Soccer Ball Cufflinks
Just because he has to dress nice doesn't mean he can't show his true colors. Made of sterling silver and black ceramic, these soccer ball cufflinks are a fun way to subtly show the world that you'd rather be kicking a ball than heading to your next meeting.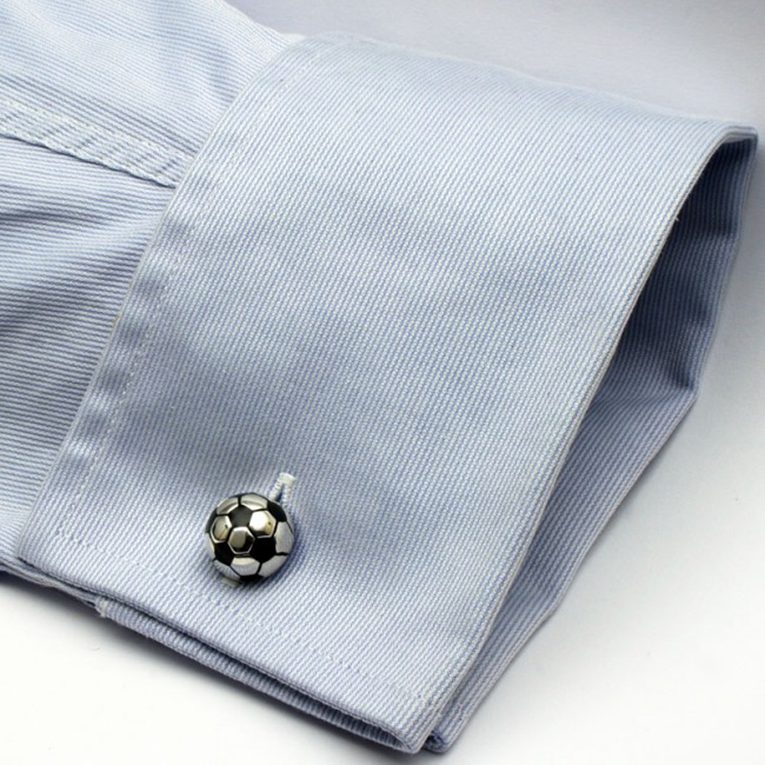 Buy it at ZAUNICK.

Soccer Ball Cake Molds
Got a soccer player who also loves to bake? This set of soccer ball-shaped cake molds can be used to make six half cakes or three spherical soccer ball cakes. What a fun way to celebrate at the team party! They can even be used to freeze ice cream or hold other cold desserts.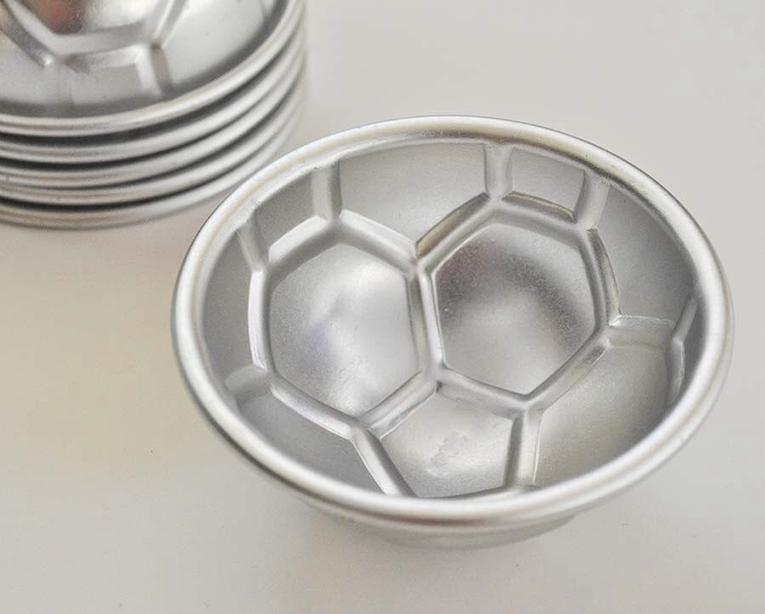 Buy it at Browncookie.com.

Soccer Ball Docking Speaker
Score big with this fun gift for a soccer fanatic. The 2-way, 3-speaker iPod or iPhone docking station will come in handy when it's time to pump up the pre-game tunes.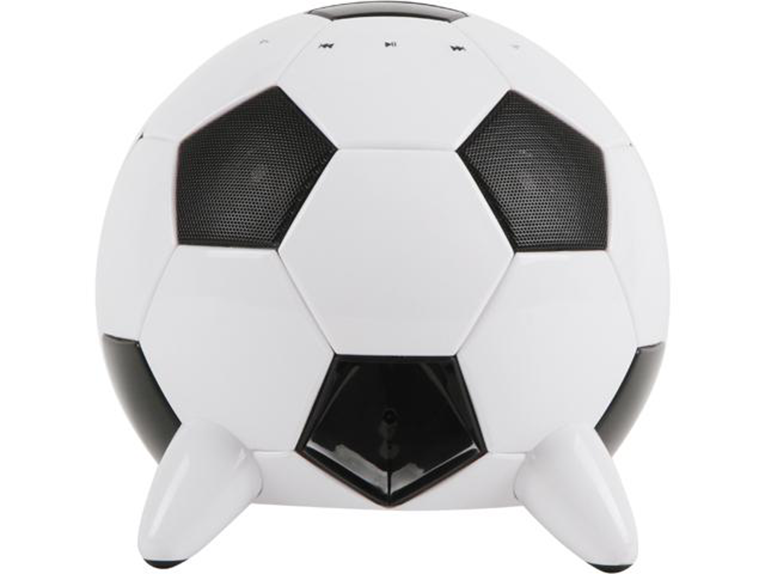 Buy it at Newegg.

Phone Case
With so many phone cases to choose from, why even bother with another? This one is awesome. The graphics are so real, your phone actually looks like it has turf on it. Select the phone model, customize with the recipient's name and score!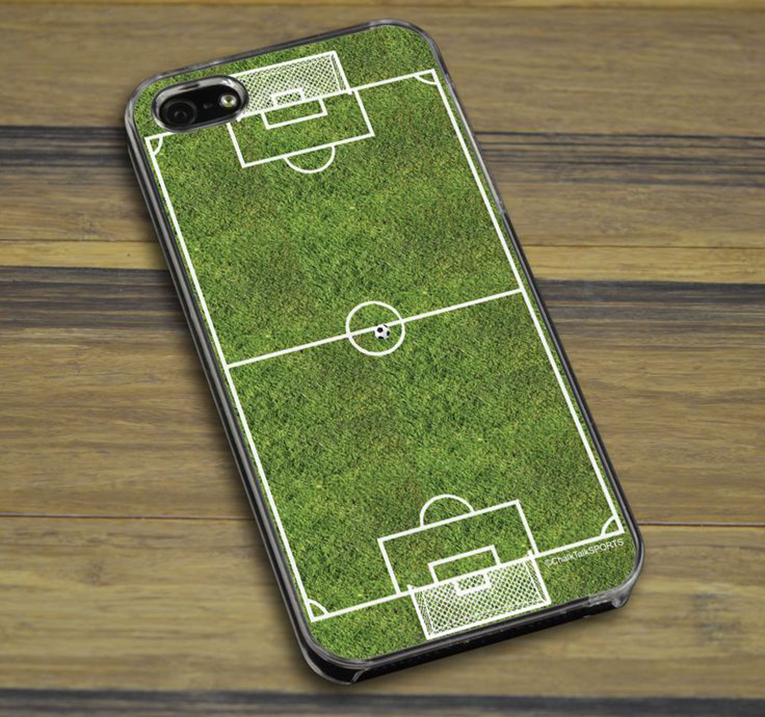 Buy it at ChalkTalkSPORTS.

Soccer Charm
Gone are the days when female athletes couldn't be simultaneously considered sporty and ladylike. (Thank goodness!) This soccer charm is a perfect example. Wear it on a necklace, add your initials and even pay for a crystal charm to go with it. Powerful and feminine all at the same time.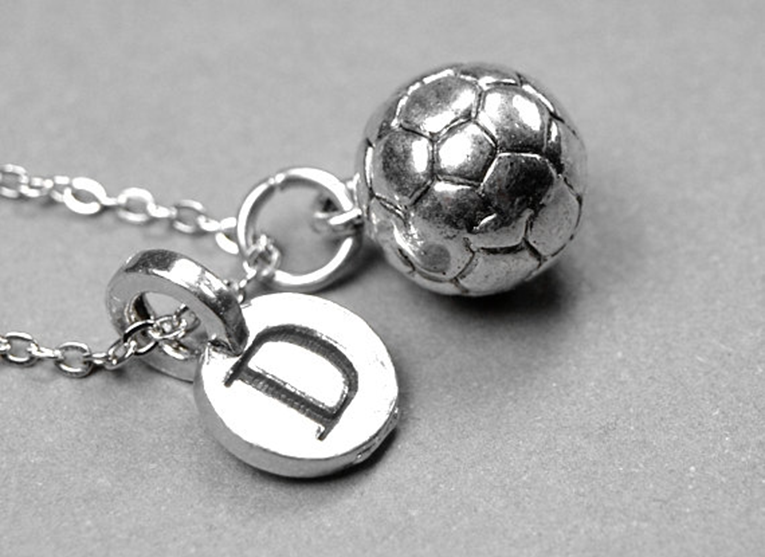 Buy it at chrysdesignsjewelry on Etsy.

Cleat Patent Art
The cool thing about this soccer-themed gift is that it's a little more sophisticated than the typical poster. You could frame it and hang it in an office, a hallway or the family room. Great way to express your love for the sport without thumbtacks.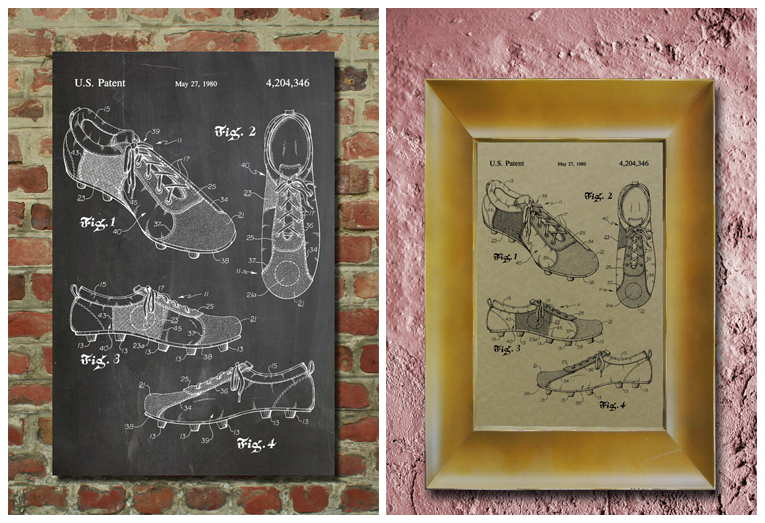 Buy it at PatentPrints on Etsy.
If those gifts don't work for you, then I have an even better solution. Buy a personalized soccer gift card. Pick one of our predesigned options or make one of your own using a picture of your little kicker. If you don't have time to make your own gift card, then pick one up at the grocery store. Then, add a little something to go with the gift card. Try a Big 5 gift card tucked into a sports bottle or a Sports Authority gift card delivered with a new pair of soccer socks. If the soccer fan you're buying for is more of a watcher than a runner, try a gift card to Best Buy instead. I'll never forget the year my mom bought a new television just before the Olympics so we could all watch together. The World Cup is just as important to some families, so deliver a gift card they will never forget.
Got other soccer gift ideas? Share them with me in the comments or hit me up on Twitter.
Happy Gift Carding!
~Shelley Hunter, Gift Card Girlfriend