Free gift card holder says, The Way you Spend Christmas is More Important that How Much, a quote by Henry David Thoreau.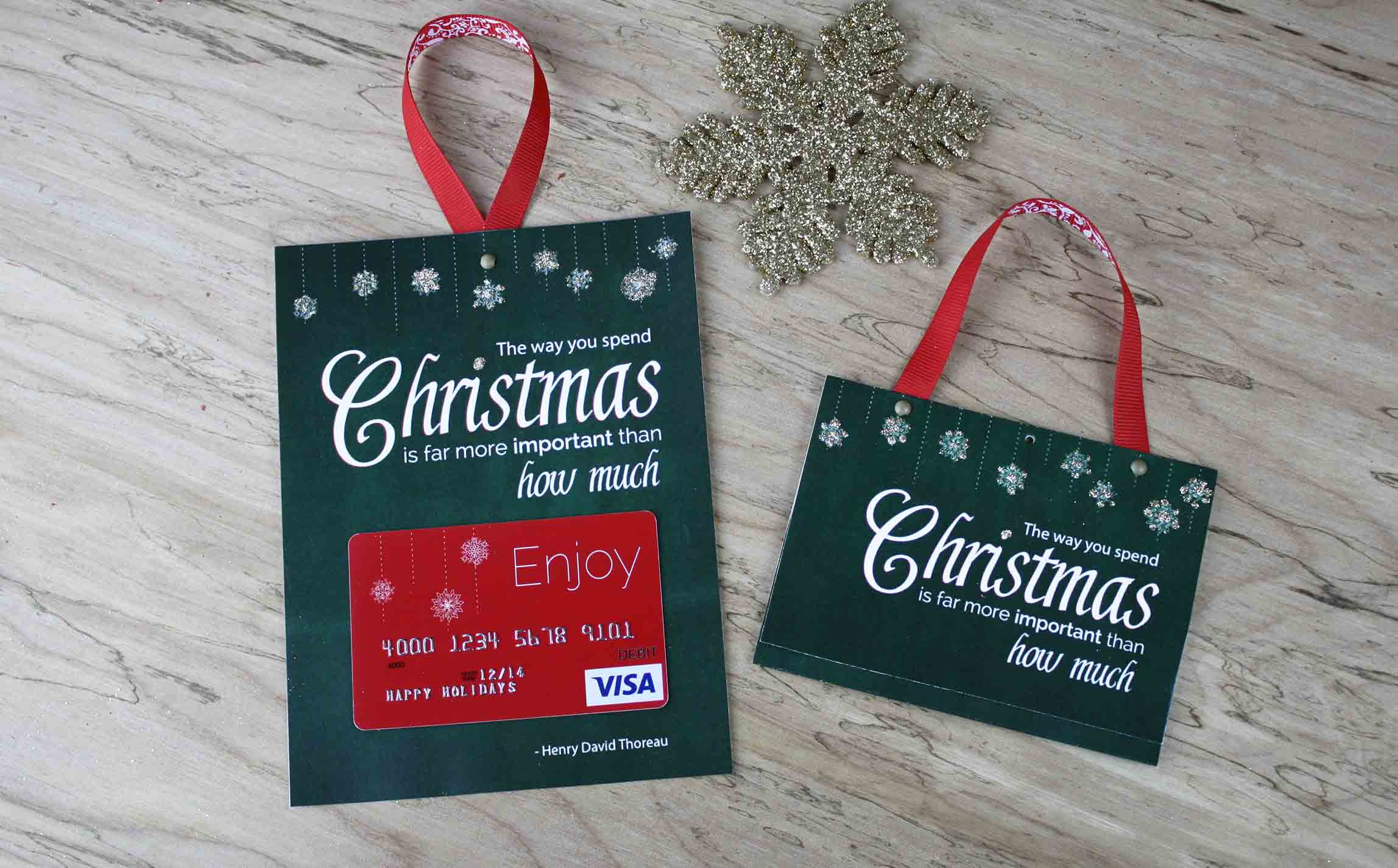 "Gifting Made Easy" by Gift Card Girlfriend
Henry David Thoreau once said, "The way you spend Christmas is far more important than how much." I couldn't agree more with him. The things we do with our family and friends, the traditions we follow and the memories we make are all far more important than the presents wrapped beneath our trees.
I wanted to make a gift card holder with this sentiment on it because people often feel sheepish about the recipient knowing how much money they spent on a gift card. There's no reason to be embarrassed about your budget. Give from the heart and give what you can afford. That's it.
Another reason this Thoreau quote resonates with me is that I wonder if putting it on the card will inspire people to put the gift card's value toward something meaningful. Rather than buy a new pair of shoes, for example, perhaps the recipient will use the money to take a friend out to dinner or to buy a ticket to visit relatives. Maybe not, but at least the words give us all something to think about.
1. Order Gift Card and Download Printable
The printable have the Thoreau quote, "The way you spend Christmas is far more important than how much." The matching gift card simply says "Enjoy." I think they make a nice combination. (These holders can, of course, be used to present any gift card or even cash. Although I love the design of the matching card, you can choose the gift card that works best for you.)
Order the Enjoy Gift Card
Download the matching Flat Thoreau Quote Card Holder
Download the matching Folded Thoreau Gift Card Holder
Check out my list of top gift cards for holidays for some other gift card suggestions as well.
After downloading the holder you want, print it on a color printer using "best quality" and "actual size" settings. (Do not select "shrink to fit" or any other setting that will change the size of the printed .pdf image.) White, card stock paper measuring 8-1/2″ x 11″ works best. Cut the holder with a paper cutter using the trim marks as a guide.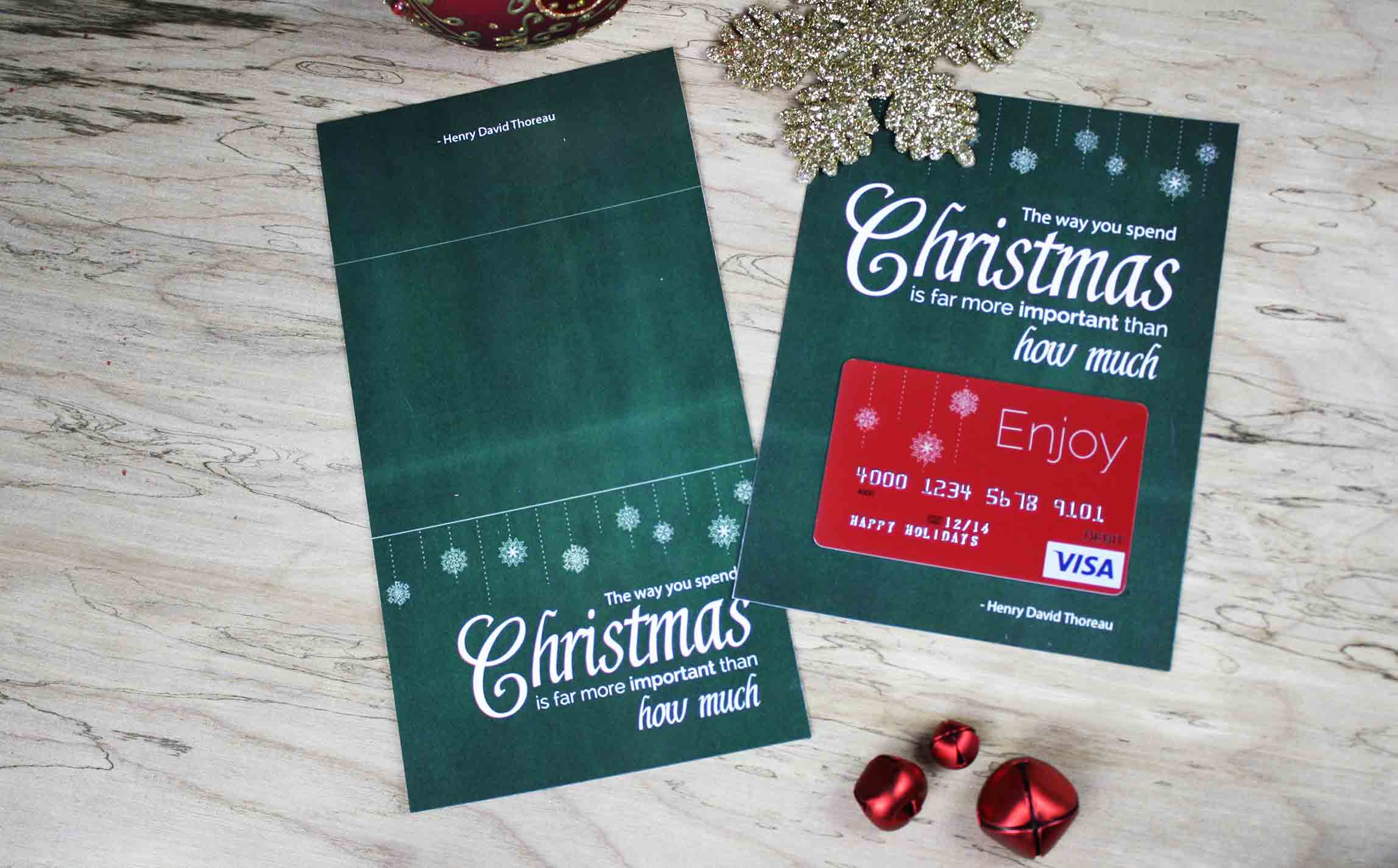 2. Make the Folded Holder
If you look at the printed side of the folded printable holder, you'll see a faint line indicating where the printable holder is to be folded. Line up a ruler against the holder and you should see those lines are at the 3″ and 6-1/4″ marks. Using a pencil, mark the back side (white side) of the carrier at those same measurements.
On the white side of the printable, score the paper across the fold lines. Although it's tempting to fold the card without scoring it first, I find the fold line often goes awry. Taking this extra step is worth the effort.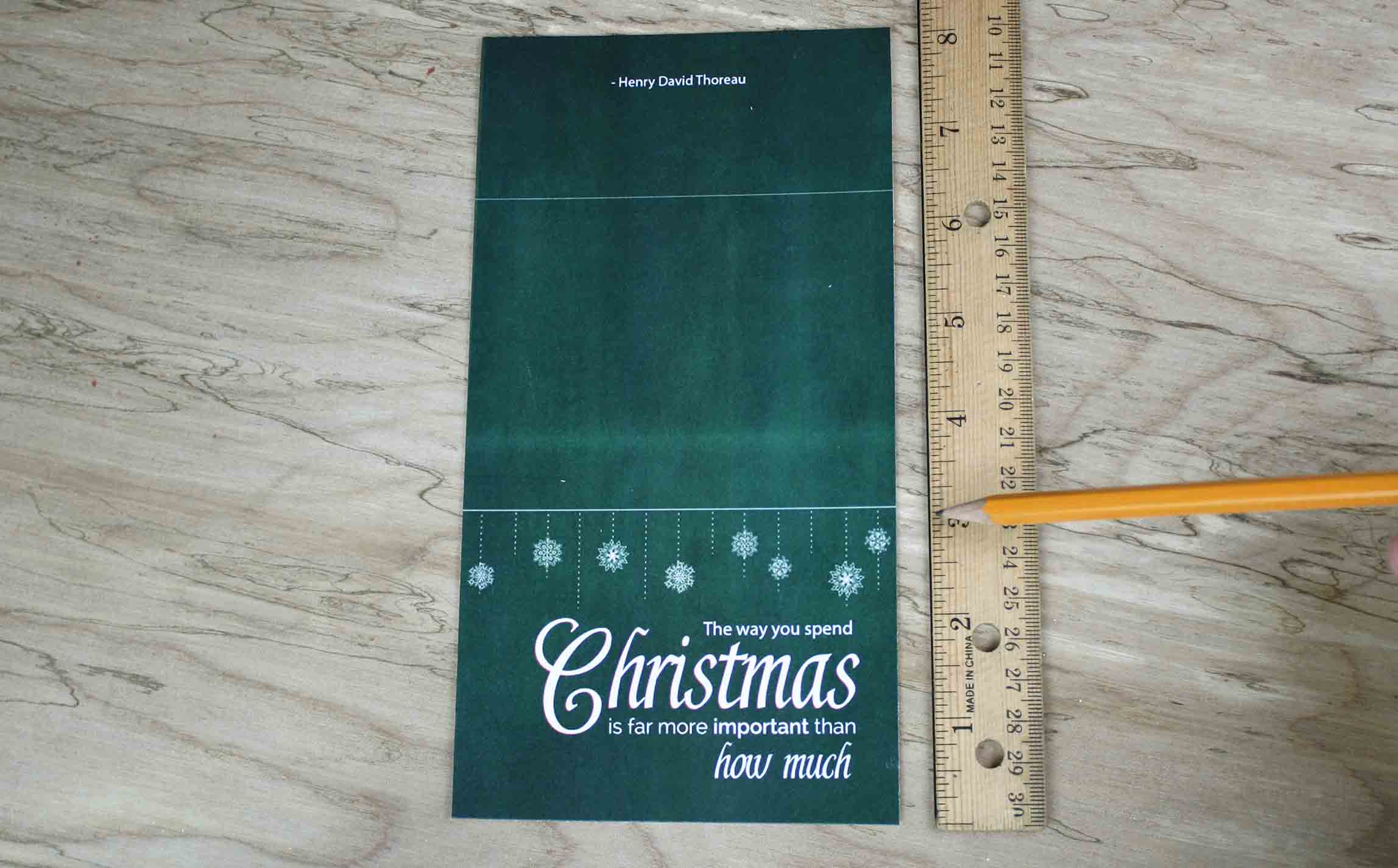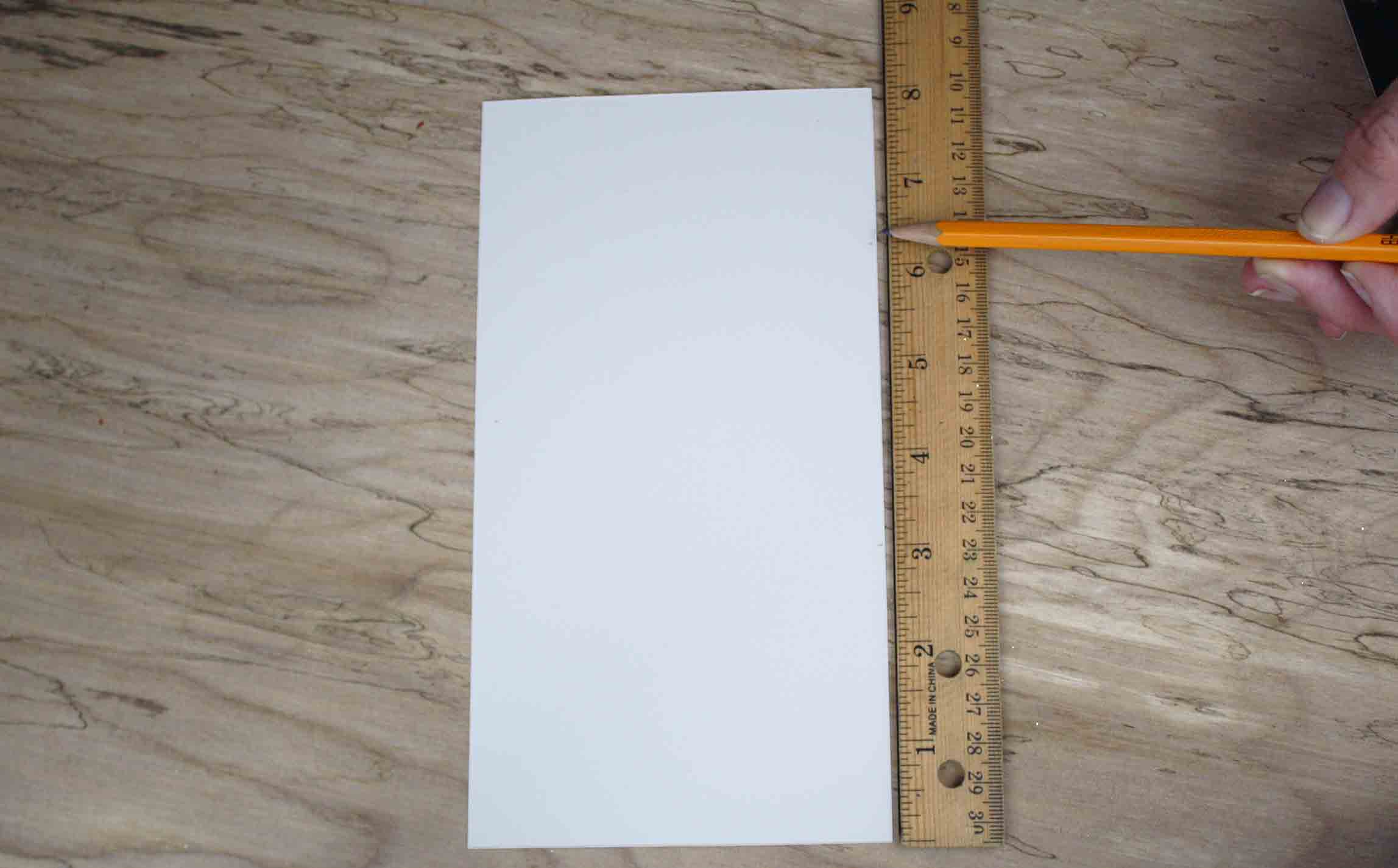 3. Add Embellishments
In the spirit of spending your time wisely, I added just a few simple embellishments to these gift card holders. Folding the smaller flap forward, I secured it in place with two decorative brads. This small pocket is designed to hold your gift card, a check or cash. Then, using a toothpick and glue, I dotted the tiny snowflake ornaments on both gift card holders and sprinkled glitter on each. After the glue dried, I brushed the extra glitter off. Although it is hard to see in these pictures, the snowflakes on the holders glisten like sleigh bells in the snow. This simple touch makes a big difference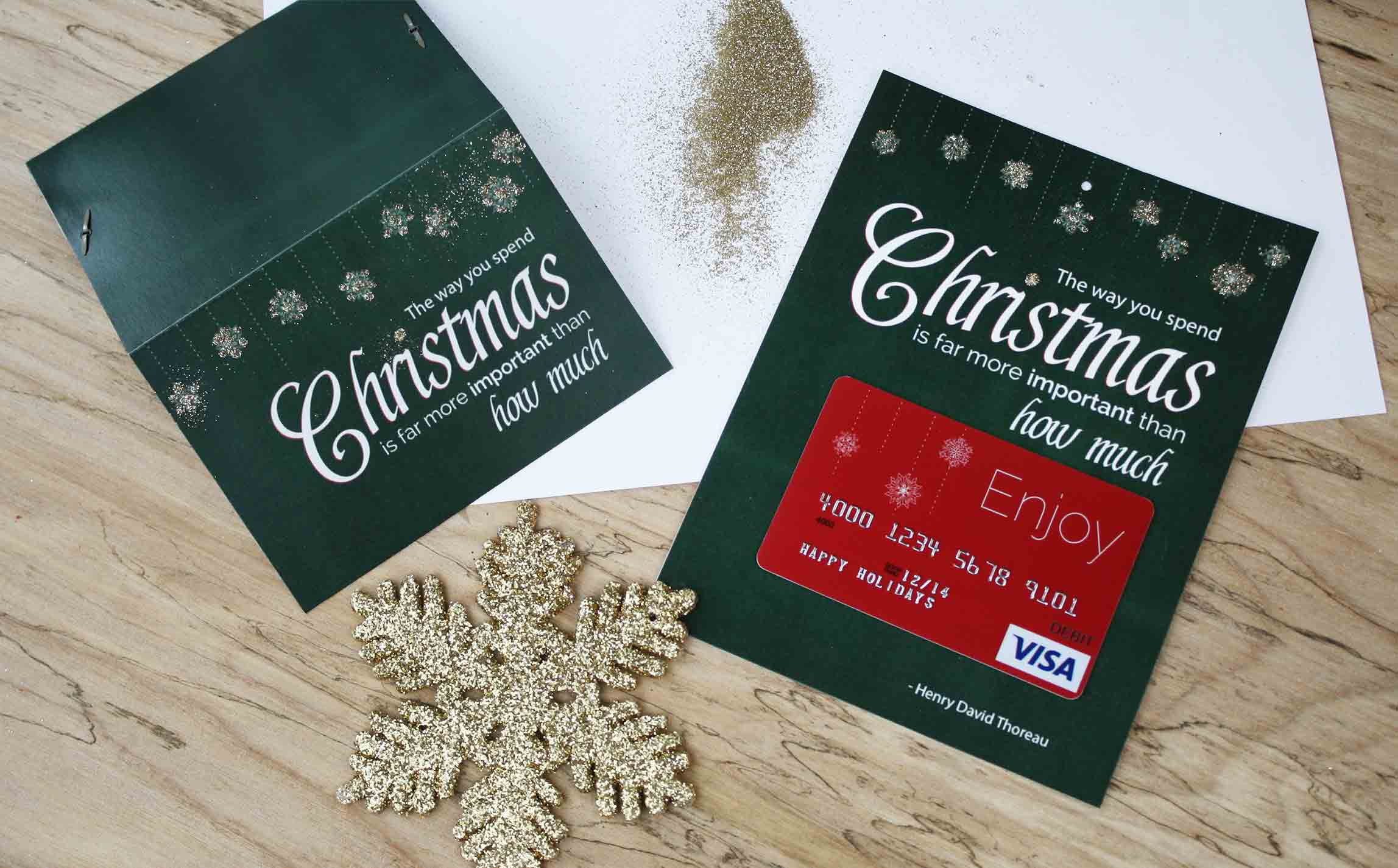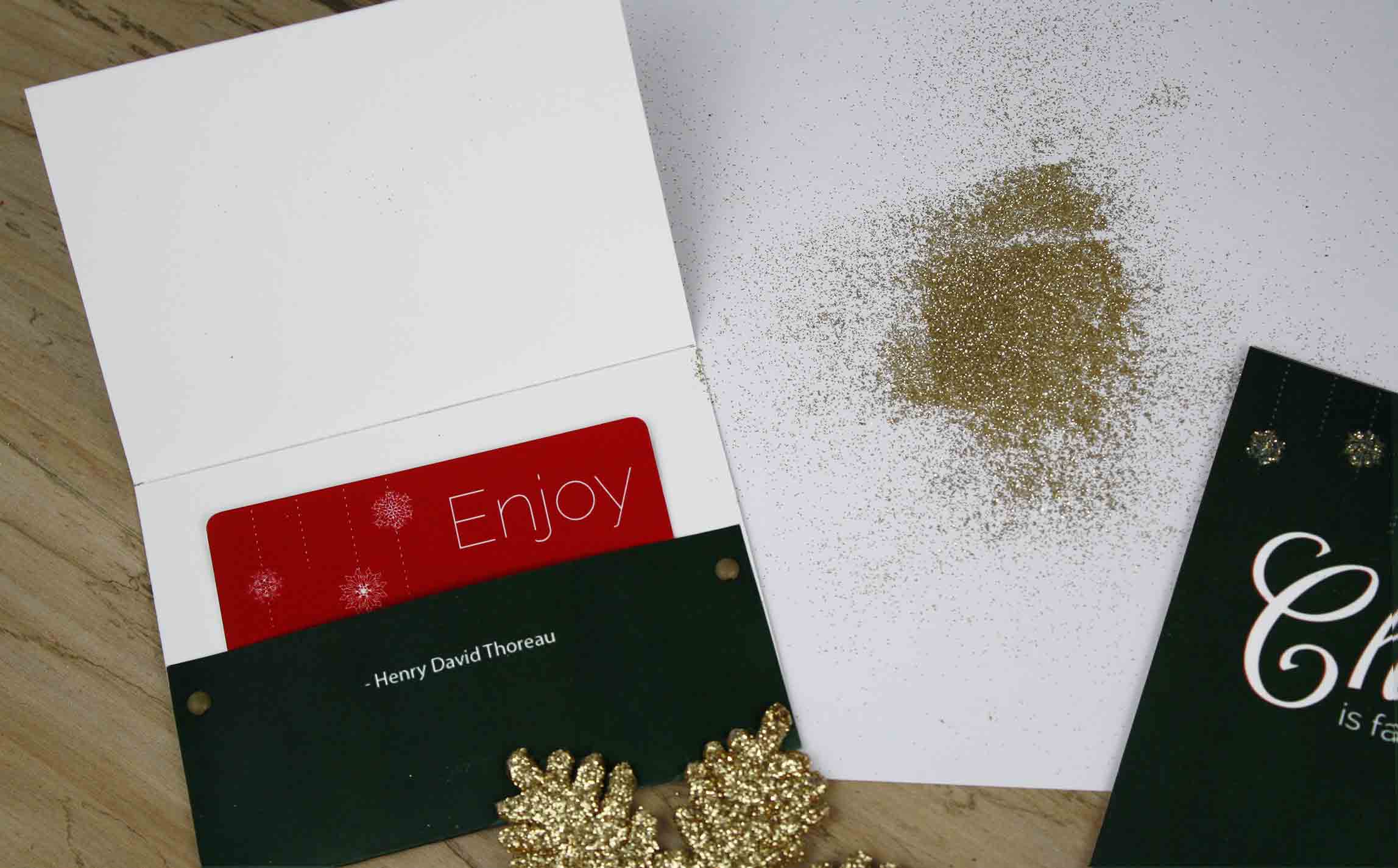 4. Matching Greeting Card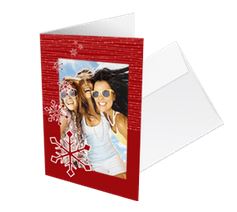 If you don't want to make a printable gift card holder, then there is a customized greeting card on our website that would look equally nice with this card. When ordering the Enjoy Gift Card, select the Custom Greeting Card for a couple of extra dollars. Add a custom embossed message line to the plastic card and add a personal message to the greeting card as well. You can even upload a photo to make this card all the more special.
In just a couple of minutes, your gift will be on its way and you can get back to enjoying the Christmas season yourself–a little less rushing around, a little more spending quality time with loved ones.
Get More Ideas
For more free printable gift card holders, check out the free prints page or follow Gift Card Girlfriend on Pinterest.
If you use this printable, send me a link to your page in the comments below or send me a message on Twitter (@GCGirlfriend) so I can check it out!
Happy Gift Carding!
~Shelley Hunter, Gift Card Girlfriend