March 1 – 1,7 2020, Giftcards.com will donate $0.50 for each consumer card sold, up to $25,000, to the St. Baldrick's Foundation.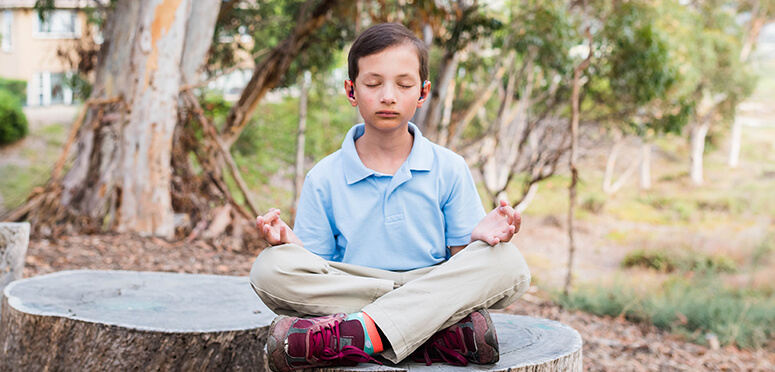 What is the St. Baldrick's Foundation?
For the 13th year in a row, Blackhawk Network, the parent company of Giftcards.com, is contributing to the St. Baldrick's Foundation through a variety of fundraising efforts and events. Internally, the company has target goals on how much to raise, and while it won't be easy to raise the money, doing so is a simple task compared to the challenges faced by children with cancer. In honor of their bravery and that of their families, we intend to give this our very best effort.
About St. Baldrick's: The St. Baldrick's Foundation is a volunteer and donor-powered charity committed to funding the most promising research to find cures for childhood cancers and give survivors long, healthy lives. The Foundation focuses on celebrating kids and funding the best research to give them the happy childhoods they deserve.
Whether you want to join forces with us to help Blackhawk Network reach our fundraising goal or you want to raise money for the St. Baldrick's Foundation on your own, below are five ways to contribute to this worthy cause.
1. Shave Your Head (or support someone who will)
Every year, St. Baldrick's organizes tremendously popular head-shaving events. Organizations nominate a "shavee," and donate funds to support their representative. We've had employees shave everything from long hair to eyebrows and even leg hair to help raise funds and to show solidarity with kids fighting cancer. Staff, family and friends from all over the U.S., plus international groups in the UK and Australia have also participated.
Per a blog post written when one of our executives shaved his head for St. Baldrick's, "We're proud to have so many of our team come together to accomplish something amazing that can make an incredible change in the lives of children who are battling cancer. And the need is very real: Worldwide, a child is diagnosed with cancer every two minutes. In the U.S., one in five children diagnosed will not survive. And of those that survive, two out of three will suffer long-term effects after their treatment."
HOW TO HELP: Participate in or donate to a head shaving event.
2. Buy a Gift Card

One of the easiest ways to support the St. Baldrick's Foundation during the month of March is to buy a gift card. For every consumer gift card purchased on the Giftcards.com website from March 1 – 17, 2020, the company will donate $.50 up to $25K. No money comes out of your pocket or off of the value of the gift card. The donation comes from Blackhawk Network after the sale.
Not sure you need a gift card right now? Sure you do! If you plan to buy anything in the upcoming months, buy a gift card first. Then use that gift card to buy the things you were already planning to buy. Sure it's an extra step for you, but it's an easy way to make sure Giftcards.com contributes the maximum amount to kids with cancer.
HOW TO HELP: Buy gift cards from Giftcards.com during our St. Baldrick's Gift Card Promotion.
3. Donate Unwanted Gift Cards
I always suggest selling unwanted gift cards soon after you receive them because the longer you hold onto gift cards, the more likely you are to lose them or just forget to use them. Another way to put unused gift cards to better use is to sell them for cash and donate the proceeds.
You could take up a collection of unused gift cards at work, put someone in charge of cashing out the gift cards, and see how much you can raise simply by selling the gift cards that won't get used anyway. Here are some other ways to use gift cards for fundraisers.
HOW TO HELP: Sell your unused gift cards and donate the proceeds to St. Baldrick's.
4. Donate Employee Rewards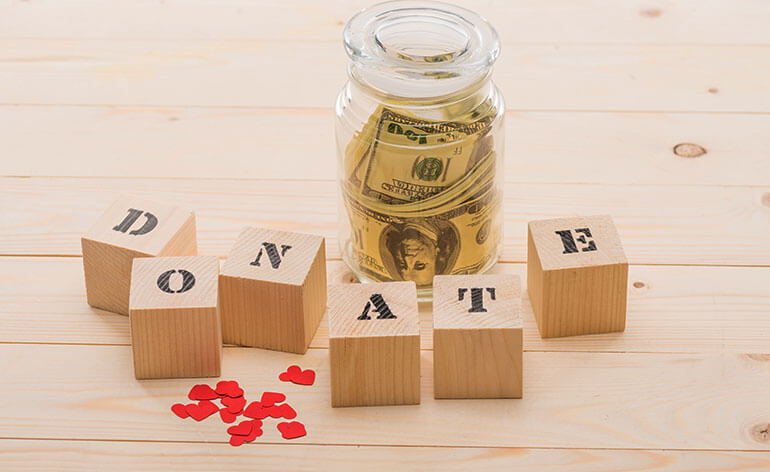 At Blackhawk Network, we use an employee recognition and rewards programs called Achievers. Through Achievers, employees can give each other compliments (kudos, high-fives, shout-outs…whatever you want to call them) on an internal social platform. We also get points that we can award to each other for an especially good job. Those points can then be cashed in for gift cards and other products.
During the St. Baldrick's promotional period, employees are allowed to (and encouraged to) donate their points to St. Baldrick's. This is an easy way for employees to donate money to a good cause because it only takes a few clicks and you're basically forgoing a future award rather than taking money out of your wallet.
If your company doesn't have a formal reward program like Achievers, then perhaps employees would be willing to temporarily sacrifice other office perks in order to make a group donation. For example, you could donate money that would typically go towards a team lunch, Friday donuts or an after-hours event. (And don't forget to challenge company executives to double whatever the team puts into the virtual pot.)
I like collecting money in this way because doing so doesn't require employees to donate a specific amount or feel pressured into contributing money that might be needed at home. Since the donation is also made on behalf of the group, everybody can feel good about the collective contribution.
HOW TO HELP: Rally coworkers to donate rewards or make a donation to a Corporate Campaign.
5. Get Your Company Involved
Fundraising can be done in one of two ways. You either get a lot of little donations from many people or you get fewer people to make larger donations. The goal of the fundraisers listed above is to get many people to contribute small means. Another approach is to put on a big event, asking corporate partners to make donations.
Why so much effort? Because childhood cancer is the #1 disease killer of children in the U.S. and cancer is the second leading cause of death (following accidents) in children ages 5-14. We want that to stop.
We would greatly appreciate your willingness to join us in this fight. You can, of course, contribute directly to the St. Baldrick's Foundation or click on any of the links above to be part of our efforts. If you do make a donation, check to see if your employer will match your donation. This is a simple way to turn your donation into a larger contribution.
HOW TO HELP: See if your company will make a matching gift to the St. Baldrick's Foundation.
Why this Matters to Me
As I write this list of ways to raise money for the St. Baldrick's Foundation, I am putting on my entrepreneurial hat. I am thinking like a businesswoman who knows that it's possible to get people and corporations to make donations large and small if you pull their heartstrings in just the right way. I am thinking of ways to put this message on social media and ways to help us max out gift card sales for the next two weeks so we can prove that a little money can make a big difference. I am thinking with my business brain because that is easy.
The hard thing for me to do is think about the many friends and family members who have been touched by cancer in a very personal way–losing loved ones, dealing with the constant struggle and unknown future that accompanies the disease, childcare needs while half of the family is living in and out of the hospital, homemade meals when dietary needs have changed and the list goes on and on.
So in all sincerity, I ask you if you can share other ways that people can raise money for the St. Baldrick's Foundation so that no other mother has to lay her baby to rest for a final time thanks to cancer. If so, please share in the comments below or make a donation or contact me on Twitter (@GCGirlfriend).
~Shelley Hunter, Gift Card Girlfriend
to