Three SUPER gift card holders for Mom, Dad and Grad. Order matching gift cards or choose from popular store or restaurant gift cards.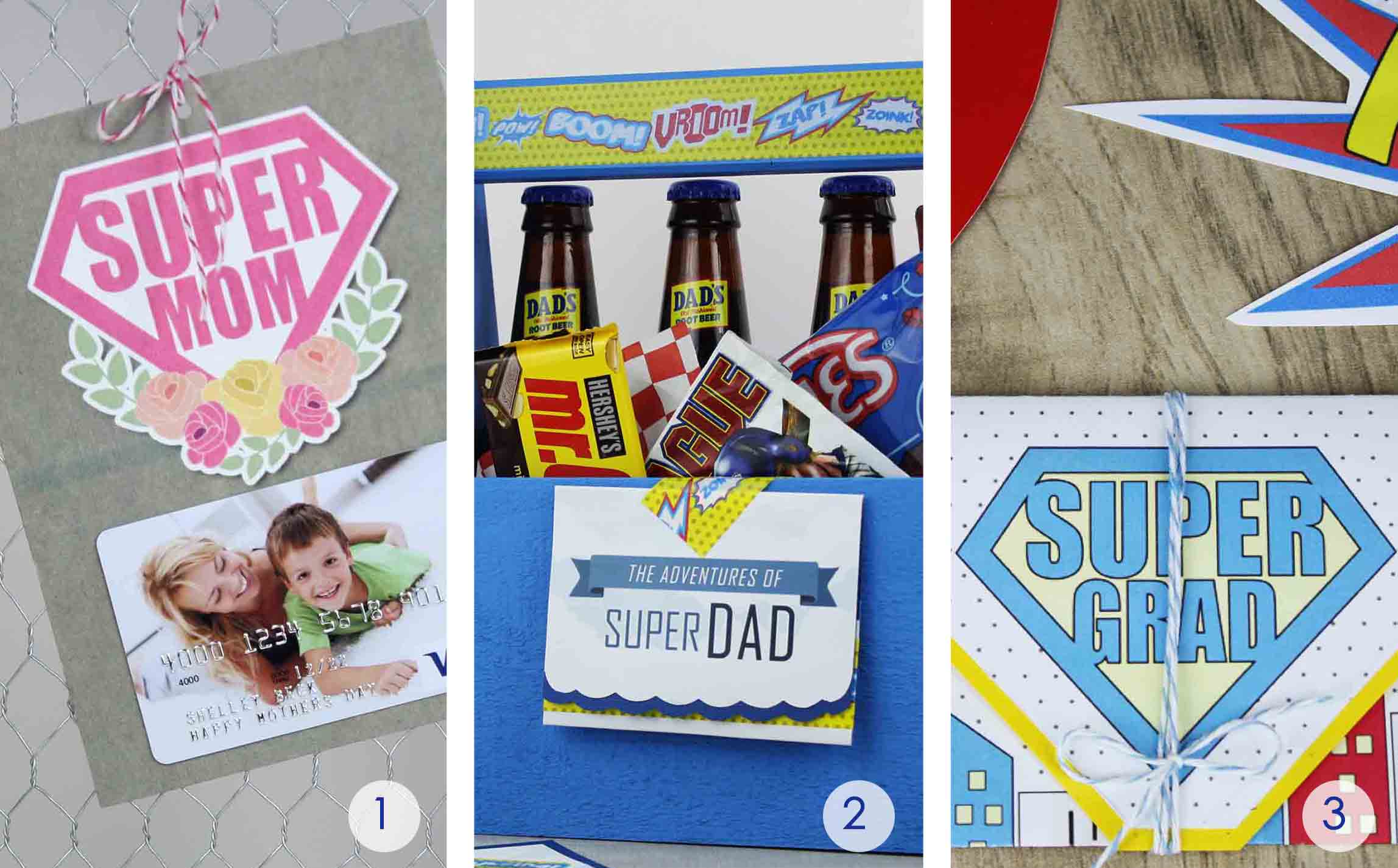 Although we typically think of "the holidays" as the time-period marked by Thanksgiving, Christmas, Hanukkah and other end-of-the-year celebrations, another popular gift-giving time of year marked by retailers occurs from the beginning of May through the end of June (and maybe longer) as we get together for Mother's Day, Father's Day and graduations. You may have noticed that one of these things isn't quite like the other–Mother's Day and Father's Day are annual holidays to honor particular groups of people while anybody can graduate at any time. Nevertheless, marketers call this promotional period, "Mom, Dad, and Grad" cuz that's whose dollars they're going after. Not to disappoint, we have three "super" gift card holders you can give to your mom, dad or grad as follows:

Super Mom!
Celebrate Super Mom this Mother's Day with a free printable gift card holder that you can deliver in the flat or folded style. Order a personalized gift card with a picture of her doing one of her most heroic acts such as snuggling her babies, hugging her teens or just helping everybody get where they need to get on time. She may not wear a cape, but there's nobody quite like Super Mom! Download free printable here.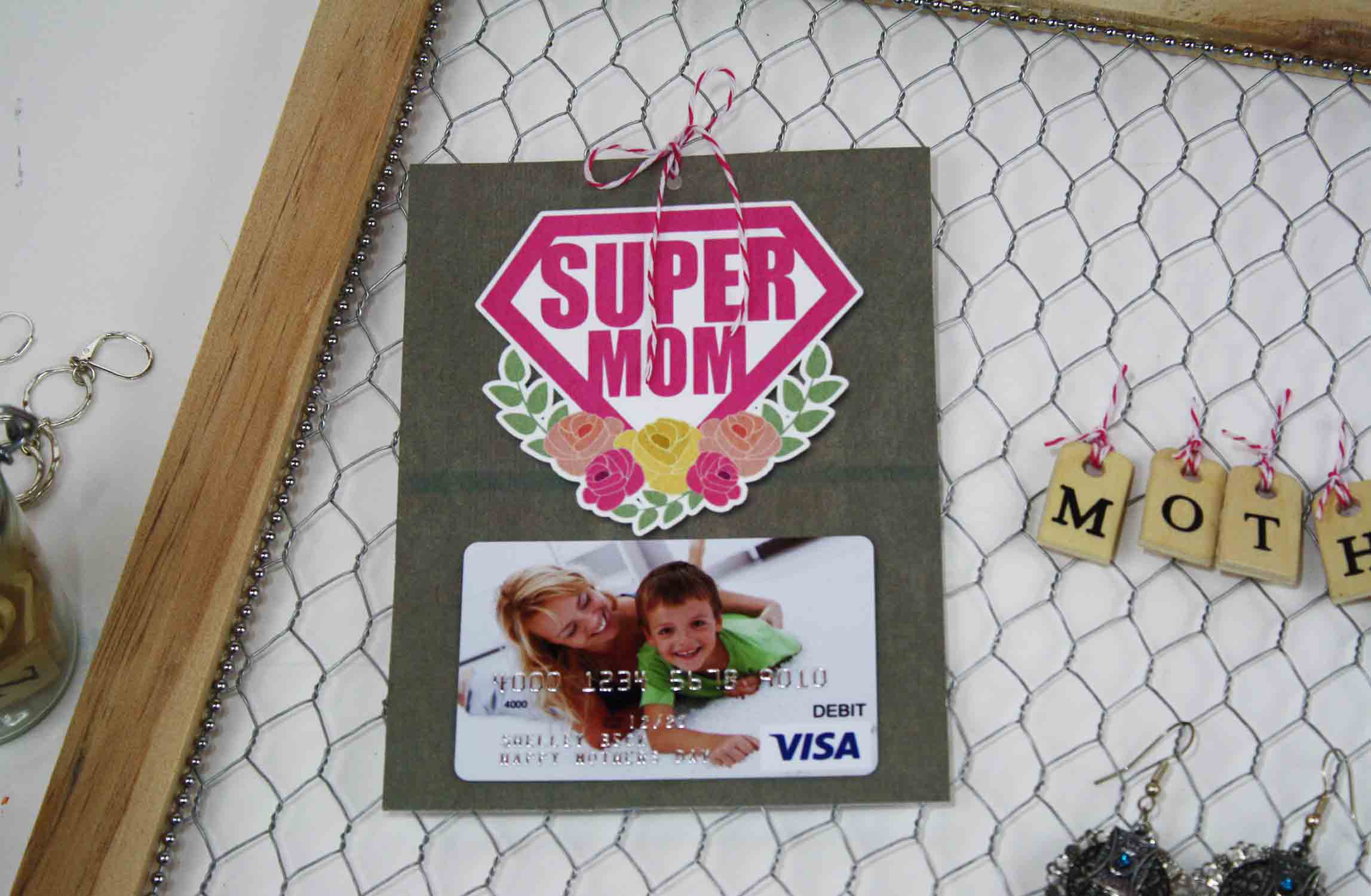 Super Dad!
To the guy who comes bursting through the door like a freight train, mows the lawn like a boss and wrestles with the kids when he's supposed to be calming them down for bed, this Super Dad gift card is for you. We may not say it often enough, but you are our hero and we honor you on Father's Day. Download free printable here.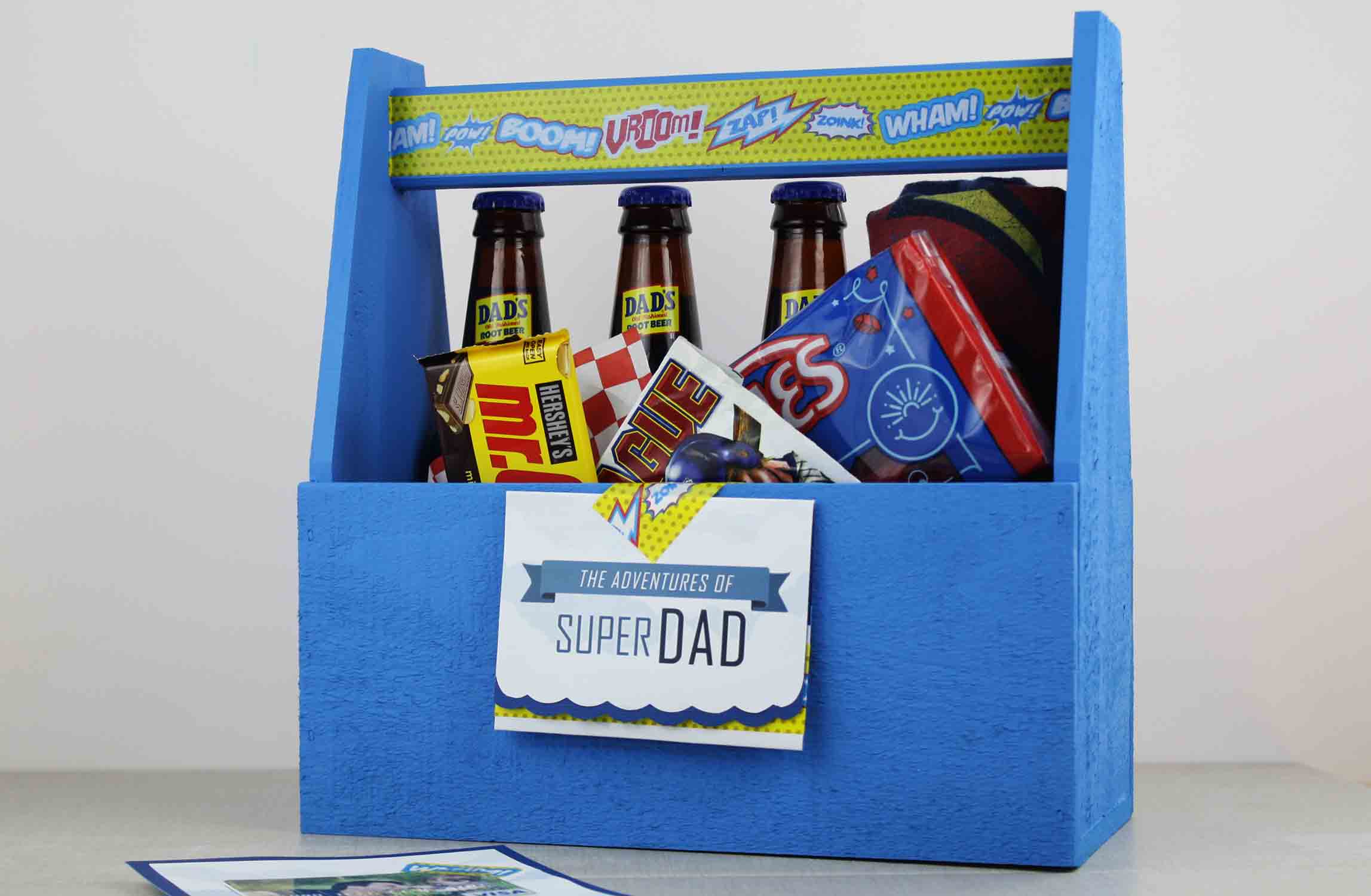 Super Grad!
Last but not least, we have Super Grad! This is the kid who just graduated from any grade from kindergarten to college, maybe even beyond. Insert a gift card to help this fine young person take on the next adventure life brings. Whether that's another set of classes and another degree or a job out in the real world, we celebrate graduates of all kinds. Download free printable here.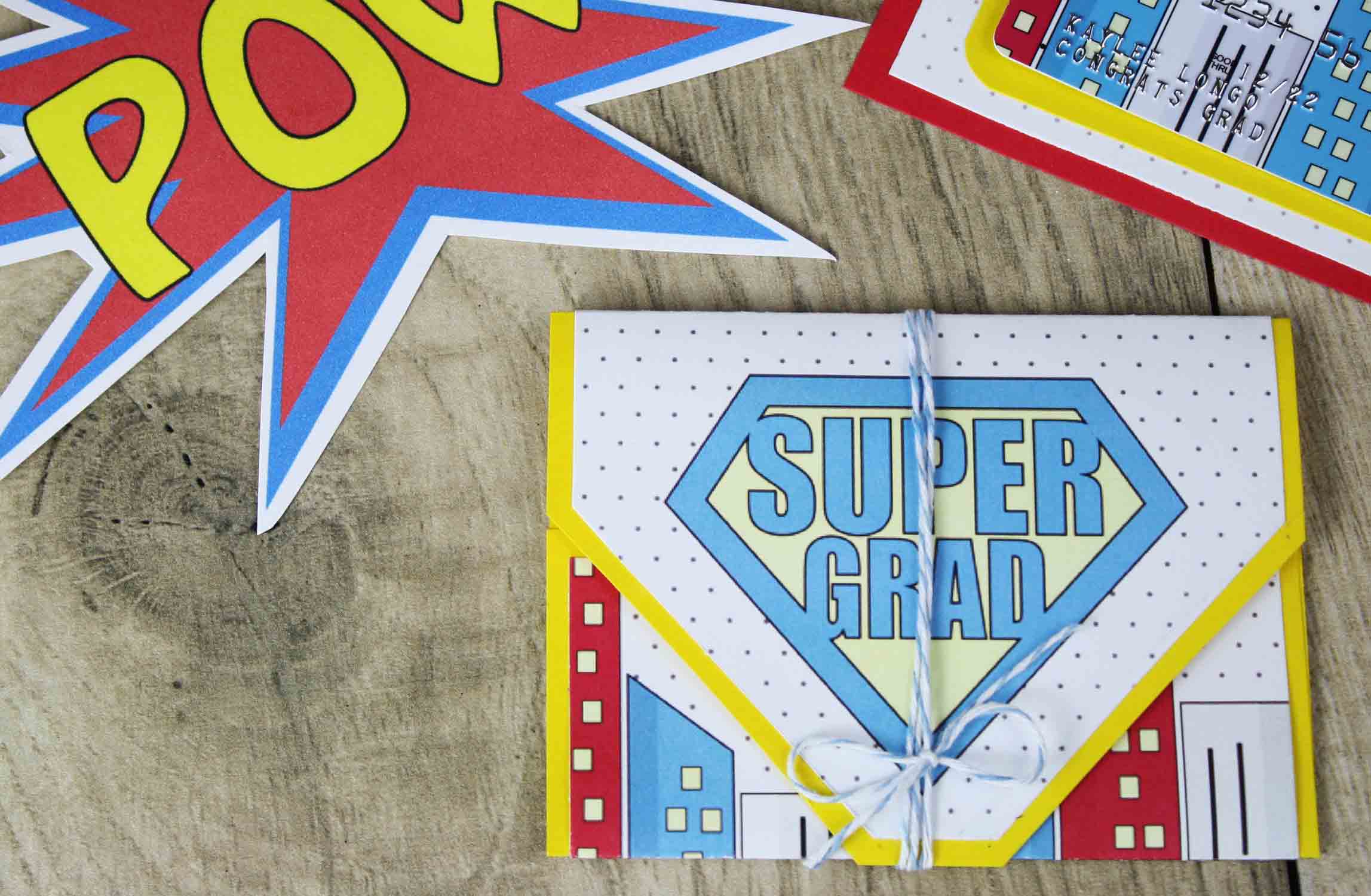 If you don't find the gift card holder you want for mom, dad or grad, check out our "Free Prints" page for others or follow Gift Card Girlfriend on Pinterest. There are tons of printables, crafts, greeting cards and more for mom, dad, and grad. Let me know what you find or tag me in a post at @GCGirlfriend on Twitter.
Happy Gift Carding!
~Shelley Hunter, Gift Card Girlfriend