Teacher Appreciation Week is May 4-8, 2020, but kids won't be in school. Here are some ways to celebrate Teacher Appreciation Week remotely.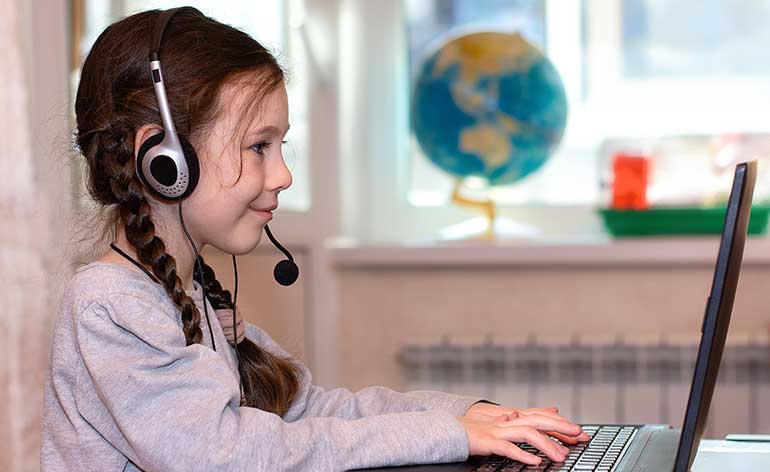 How to Celebrate Teacher Appreciation Remotely
You can't look on social media without seeing how much parents appreciate teachers more than ever during the COVID-19 quarantine. But ironically, end of the year celebrations and teacher appreciation week are less likely to happen, which is when many parents send gifts and gift cards to the teachers they value so much.
So, my advice is this.
If you can afford to and are feeling especially grateful to your teachers, then send an egift card this year instead.
1. Send an eGift Card to Teacher

The easiest gift to send your teacher this year is an egift card. eGift cards are a good, safe choice because you can send them right from your phone or computer, shipping is free and delivery can be instant or scheduled for a future date. Also you can make egift cards personal with photos, videos and thoughtful messages.
This is a great opportunity for the kids to take silly pictures, write heartfelt messages or pick a fun video for the teacher to watch.
When many stores and restaurants are struggling, it's especially important to send egift cards that are flexible and can be used online as soon as possible. Below are some of my suggestions:
Visa egift cards that can be used on almost any website
Technology gift cards like Best Buy, Target and Staples work well too
And of course, Amazon is always a good choice
2. Make an Online Presentation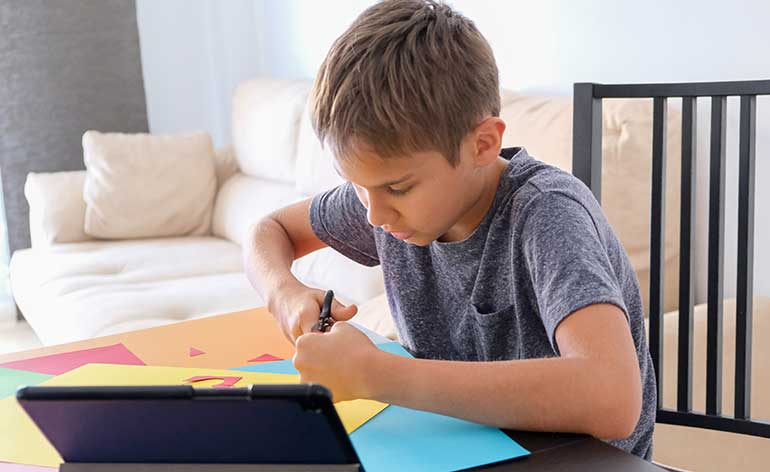 If you don't have the means to send an egift card, then consider creating a poster you can hold up for the teacher during your next online lesson. I know many teachers do appreciate those gift cards, but they love little handmade thank you notes too. In a poll titled "What Do Teachers REALLY WANT for Thank You Gifts?," we found that teachers said "thank you notes" are number one.
If you can't deliver those handmade notes in person, have your child make a poster, write a story or do something else to push themselves creatively for the teacher. If math is a problem, present the teacher with a completed math packet. If reading is a struggle, read a couple pages of a book to your teacher.
The virtual gift doesn't have to be a big project, but it would really be great if you can show teacher the fruits of her labor even during unique circumstances.
How Small Businesses are Affected by the COVID-19 Pandemic:
Can We (Should We) Buy Gift Cards to Support Small Businesses During Disaster?
3. Organize a Teacher Car Parade
If you look online, you'll see a variety of teacher parades through neighborhoods. I'm not sure who organizes these–parents or teachers–but in all cases, the kids are on the porches waving as their teachers drive through the streets in decorated cars. For teacher appreciation, you could organize a similar event, maybe even toss gift cards from gloved hands through teacher car windows. Toilet paper, tissues and hand sanitizer might also be appreciated.
Many Teachers are Parents Too
In the chaos of trying to figure out how to home-school our own children, I think we lose sight of the fact that teachers are often parents themselves. So they are juggling their own kids as well as trying to teach ours online as well. And that can't be easy.
So let's find ways to send gifts or just thank you notes virtually this year instead.
If you have another suggestion for ways to celebrate Teacher Appreciation Week from a distance, let me know in the comments below, on Twitter (@GCGirlfriend) or on Instagram (@Gift.Card.Girlfriend).
Happy Gift Carding!
~Shelley Hunter, Gift Card Girlfriend