Whether it's a worldwide pandemic or a crisis close to home, healthcare workers are often at the forefront of helping communities heal. Here are some ways to thank people who put their own lives at risk to save ours.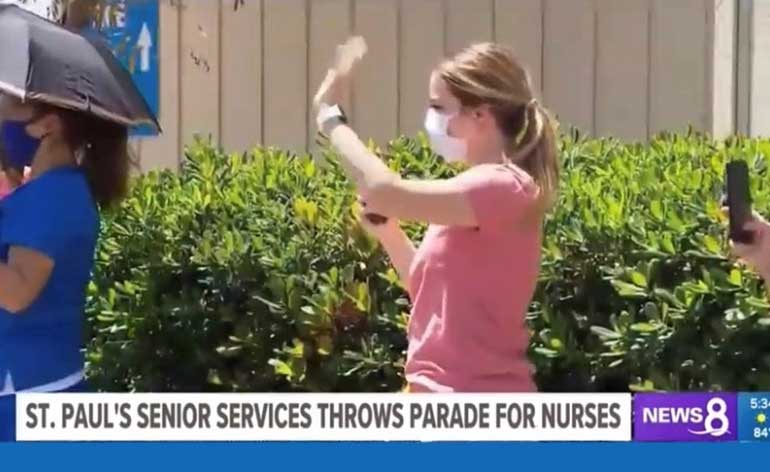 Good Ideas from Actual Healthcare Workers
I am lucky enough to know two of the sweetest nurses in the healthcare industry. One is my little sister and the other is a family friend. Both are recent graduates and new to the nursing profession. Both have already faced a health crisis that even the most experienced nurses have never seen.
Rather than come up with this list on my own, I asked Catherine and Jayleen to tell me what expressions of gratitude they have seen in their young careers and which, so far, have been the most memorable.
Below is what they said.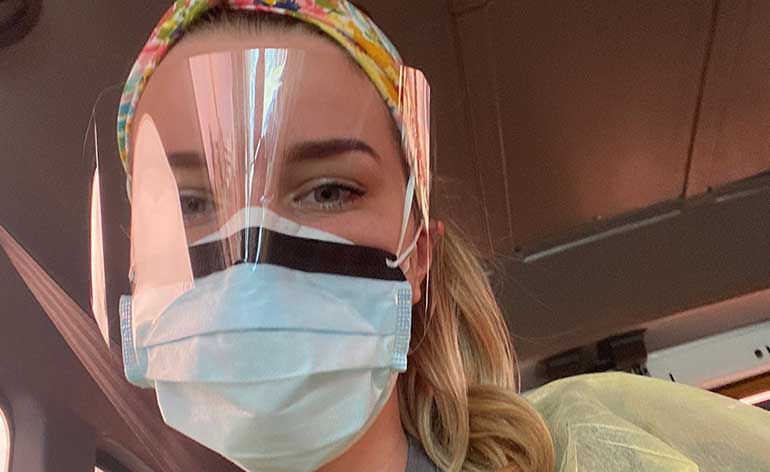 1. A Smile and a Heartfelt Thank You
One of the most important things you can do to say 'thank you' is to simply say, "Thank you."
Catherine said that, in general, people are kind and grateful for the help. But during the extra-strenuous times created by the coronavirus outbreak, many patients have taken a moment to acknowledge the additional burden placed on healthcare workers. People who smile and offer a sincere compliment for the extreme care being offered have touched her heart.
2. A Handwritten Note, Picture or Artwork
Jayleen said that handwritten notes, artwork from kids and pictures from former patients are all plastered on the walls of the breakroom, reminding the entire staff that the work they do matters and is remembered. I found it interesting that she mentioned the handwritten and hand-drawn notes stand out to her because each signifies a little extra time spent in the act of expressing gratitude.
3. Food—Lots of Food
Both sweet nurses said that food is often the language of love to the hospital staff and other healthcare professionals. From a seemingly endless supply of donuts to catered lunches from local businesses and granola bars and snacks dropped off throughout the day, apparently the front lines are (at times) well fed.
4. Drive-by Parades
For Nurse Appreciation Day, Catherine and her fellow workers got to leave the confines of the hospital and stand outside in the sunshine as former patients and other members of the community drove by in decorated cars.
As the parade rolled through the parking lot, she felt the love as people honked their horns, played music, waved, smiled and made sincere eye-to-eye contact. The parade both warmed her heart and created a unified feeling among the healthcare providers, many of whom are working in different areas of the hospital and don't really know each other.
5. Front-line Parades
Jayleen remembers a day when she and her team got to leave their posts for a parade of police and firefighters who drove through the city with flashing lights and blaring sirens to honor healthcare workers in the town. She too felt honored by the display from fellow front-liners and a sense unity with her peers.
6. Military Flyover
On a beautiful day in May, the Air Force's Thunderbirds and the Navy's Blue Angels conducted formation flights over several cities "to boost morale for citizens who have been cooped up in their homes for months…" and as "a tribute to medical workers."
Catherine was one of those workers. She felt awe-inspired by the grandeur of the moment and the outpouring of gratitude from a group of people she is also grateful for.
The Best Gifts for Healthcare Workers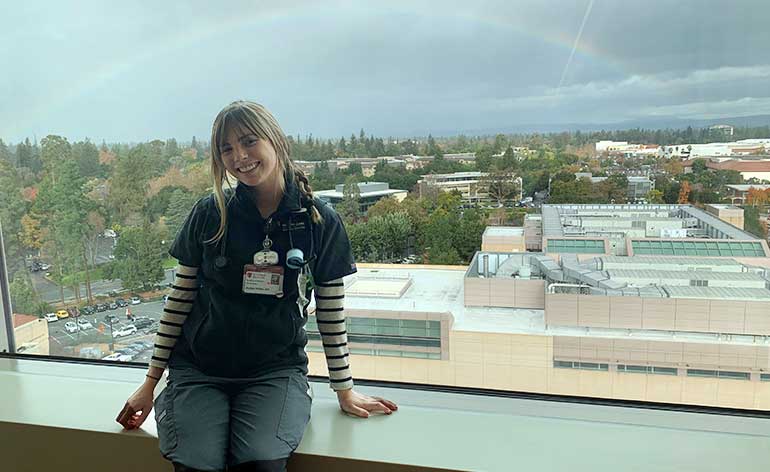 Not surprisingly, neither nurse mentioned receiving gifts or gift cards. That's not to say it hasn't happened, but It makes sense that people who choose to serve others for a living are most buoyed up by acts of kindness and thoughtful gestures.
Catherine did note that her boss handed out gift cards to the staff for a job well done and Jayleen said that gift cards for the entire department are great because they can be used to buy lunch or something that everyone can enjoy.
If you are thinking of giving a gift card to a specific healthcare worker, check hospital or office policies before deciding on an amount. Each organization has its own guidelines on the types of gifts employees can receive.
Some nursing organizations advise great care should be taken to ensure the monetary value is small and that the gift could not be viewed as a tip, bribe or favor. I think gift cards to places like Starbucks, Jamba or a shop near the facility are probably okay. And a Happy Moments gift card has a nice message. But please do check company policies before making a purchase. And, if in doubt, give the gift to the entire department—and write a personal thank you note to the people you want to single out.
What other gratitude suggestions do you have for healthcare workers? Let me know in the comments below, on Twitter (@GCGirlfriend) or on Instagram (@Gift.Card.Girlfriend).
Happy Gift Carding!
~Shelley Hunter, Gift Card Girlfriend