The best gift cards for women on Easter plus what makes each a great gift for her.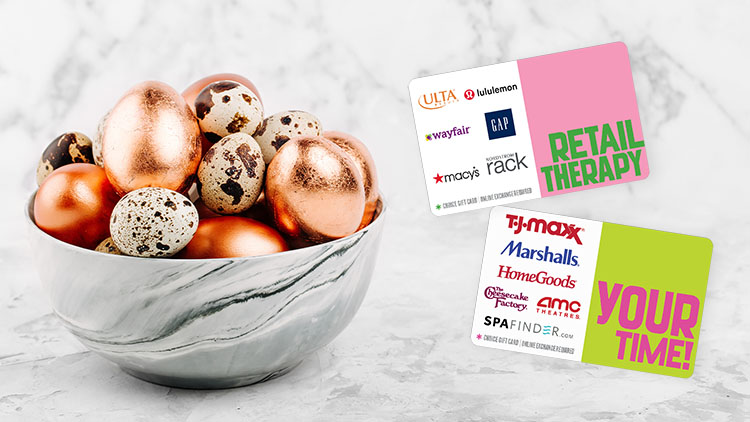 10 Best Easter Gift Cards for Women
I recently learned that I am a highly sensitive person. Well, to be honest, I have always known that I am sensitive, I just did not realize that being so is an actual "condition." Teenagers blaring loud music in the car makes it hard for me to think clearly. Moms dying in movies (a la Susan Sarandon in Stepmom) makes me sad…for hours. And I would rather pull twice my load than have anyone think I shirked responsibility. I tell you this so you will know that I do not put anything on my list of top Easter gift cards for women without envisioning how each card would make the recipient feel.
Women, of course, come in all different shapes and sizes with all sorts of beautiful "conditions" of their own. So do not think of this as a list of the only gift cards that will work, but as a list of gift card suggestions from one woman who cares deeply about the feelings and reactions of others. Then adapt as needed for the woman in your life.
1. Visa Gift Card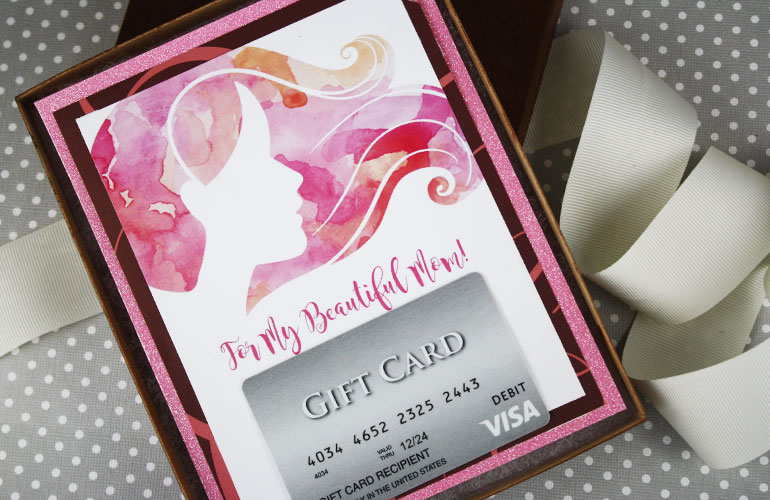 The reason I like Visa Gift Cards and Mastercard Gift Cards for women is because they can be used to buy just about anything. Whether she would like a new pair of shoes at a downtown boutique or would prefer to use the card for a massage, you do not have to work that hard to get her exactly what she wants for Easter. However, you can use your energy in another way. Take the time to make a personalized gift card using a photo from your camera roll. In just a few clicks, you will be able to combine sweet sentiments with total flexibility. Does it get any better than that?
2. Favorite Department Store
Most women I know have a favorite department store. For some, it is Nordstrom because they love the yearly anniversary sale. For others, it is Macy's because they like the variety of brands. Others still are loyal JCPenney fans who shop with the store's app, mailers and more. Whatever your lady's favorite department store is, get her that gift card for Easter. If you are not sure which one she prefers, check her wallet for a store credit card or rewards card. Chances are she has one even if only to get early access to the best deals.
3. Favorite Specialty Store
Another great Easter gift card for a woman is a gift card to her favorite specialty retailer such as Urban Outfitters, Anthropologie or Michael Kors. Check the labels already in her closet for a good idea of where to shop. Then, rather than try to pick something out for her, simply grab a gift card and tuck it into one of the store's signature shopping bags. Many female-friendly stores have free gift card holders, perfect for delivering cards directly from the Easter Bunny.
4. Gap or other Multi-use Card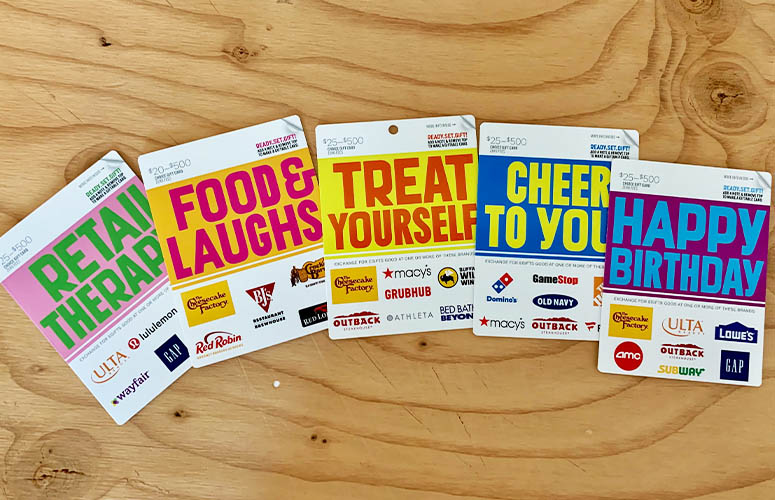 A great thing about Gap Options gift cards is that they can be used at Banana Republic, Old Navy, Piperlime, Athleta and other stores within that brand family. If you select a gift card that is usable at a range of stores, you do not have to pick the perfect store to nail the perfect Easter gift. Darden restaurant cards work at a variety of restaurants (Olive Garden, Bahama Breeze and others). Lands' End gift cards are redeemable at Sears and KMart. Ann Taylor gift cards can be redeemed at LOFT and their factory stores. See that? One gift card, lots of options.
You can also check out a full line of multi-store gift cards like the one shown above.
5. Shoes, Shoes or Shoes
Maybe I am being stereotypical here, but nearly every woman I know wants a wide variety of shoes. One of my dear friends who rarely wears anything but workout clothes, has more tennis shoes in her closet than the combined set of tennis shoes owned by my entire household. So whether the gal in your life likes dressing up or dressing down, chances are good she will appreciate a gift card to DSW, Zappos.com or another favorite shoe store in town.
6. Sephora or Ulta
Much as I enjoy makeup, I prefer to pick it out myself to ensure the colors and formulas are right for my skin. If you want to give your lady beauty products this Easter, consider getting a gift card instead so she can do the same. She can use the card to restock her favorite makeup or try something new. Sephora does an excellent job of making their gift cards presentation-ready. The last time I bought a Sephora gift card at Sephora, I received the gift card tucked in a compact mirror, wrapped in accordion-folded tissue paper and placed in a giftable bag. Nice touch!
7. Experience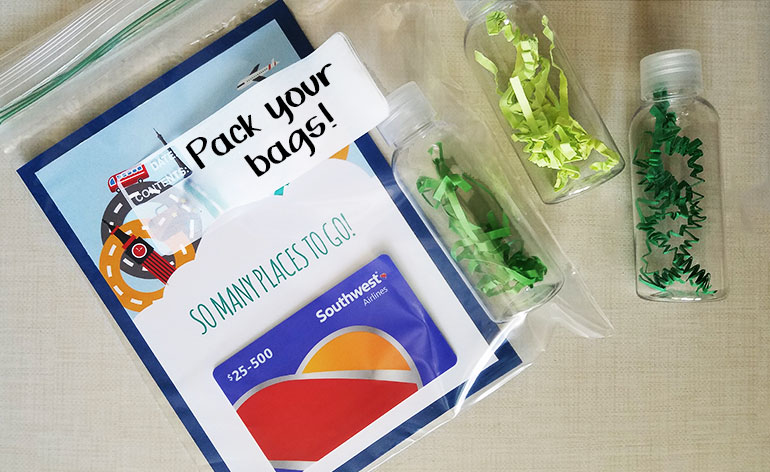 Does she play tennis or pickleball? Like to garden or go to the movies? Maybe she likes to travel. Whatever it is the woman in your life likes to do, get a gift card that encourages that. It can be a sporting goods gift card, the gift of an excursion, or a travel-themed gift card that inspires her next trip. With summer drawing near, she can use this Easter gift card to plan a warm-weather outing that is sure to lift her spirits and give her the zest she needs before the fall and cooler weather settles in again.
8. Lululemon Athletica
Teens wear it, college kids wear it, moms wear it and even the stars can be seen wearing this stylishly-hip athletic wear. If your lady likes the lemon, then get her a gift card this Easter. She will be bunny hopping all over the house with excitement. Nike also has a great selection of athletic gear for women, as does Under Armour and Athleta. I love all of these brands.
9. Apple Stores or Other Technology
With the prevalence of smartphones and other mobile technology, gadgets are not just for the guys anymore. Women are powering up these days too. With a gift card to AT&T, Apple Stores, Best Buy or another electronics store, she can upgrade her phone, buy a new case, get a new tablet, find a new headset and more.
10. Starbucks
When in doubt, go Starbucks. Since this store is a popular hangout for women at all stages in life, a Starbucks gift card can be used to buy a morning kick-start, an afternoon refresher or a hot chocolate on a chilly night. In my town, Bagel Street Cafe is another hot hangout. Other neighborhoods regularly see lines going out the doors of Noah's Bagels shops, Peet's Coffee, Costa Coffee and Dunkin' Donuts. A favorite shop makes a great Easter gift card for a women because it is not only a treat on delivery, but it means she gets to enjoy at least one relaxing break in the days to come as well.
What About Your Girlfriend?
Did I miss any of your favorite Easter gift cards for women? The gift cards listed above are available nationwide, but I definitely suggest shopping local as well. Showing you know her favorite haunts by selecting a local card is another way to show sensitivity to her habits and interests while maintaining convenience and flexibility–something both of you can appreciate. If you want to send a local gift card to your mom, grandma, sister, daughter or another woman for Easter, but don't live in the same town, then order one online and have it shipped. Gift cards are becoming so common that even the smallest of stores often have one available.
Got any other suggestions? Let me know in the comments below or reach out to me on Twitter (@GCGirlfriend). I would love to hear more about what gift cards the women in your life would like to see in their Easter baskets. Until then…
Happy Gift Carding!
~Shelley Hunter, Gift Card Girlfriend