Free printable Valentine gift card holders or money holders, plus ideas for making the presentation more personal.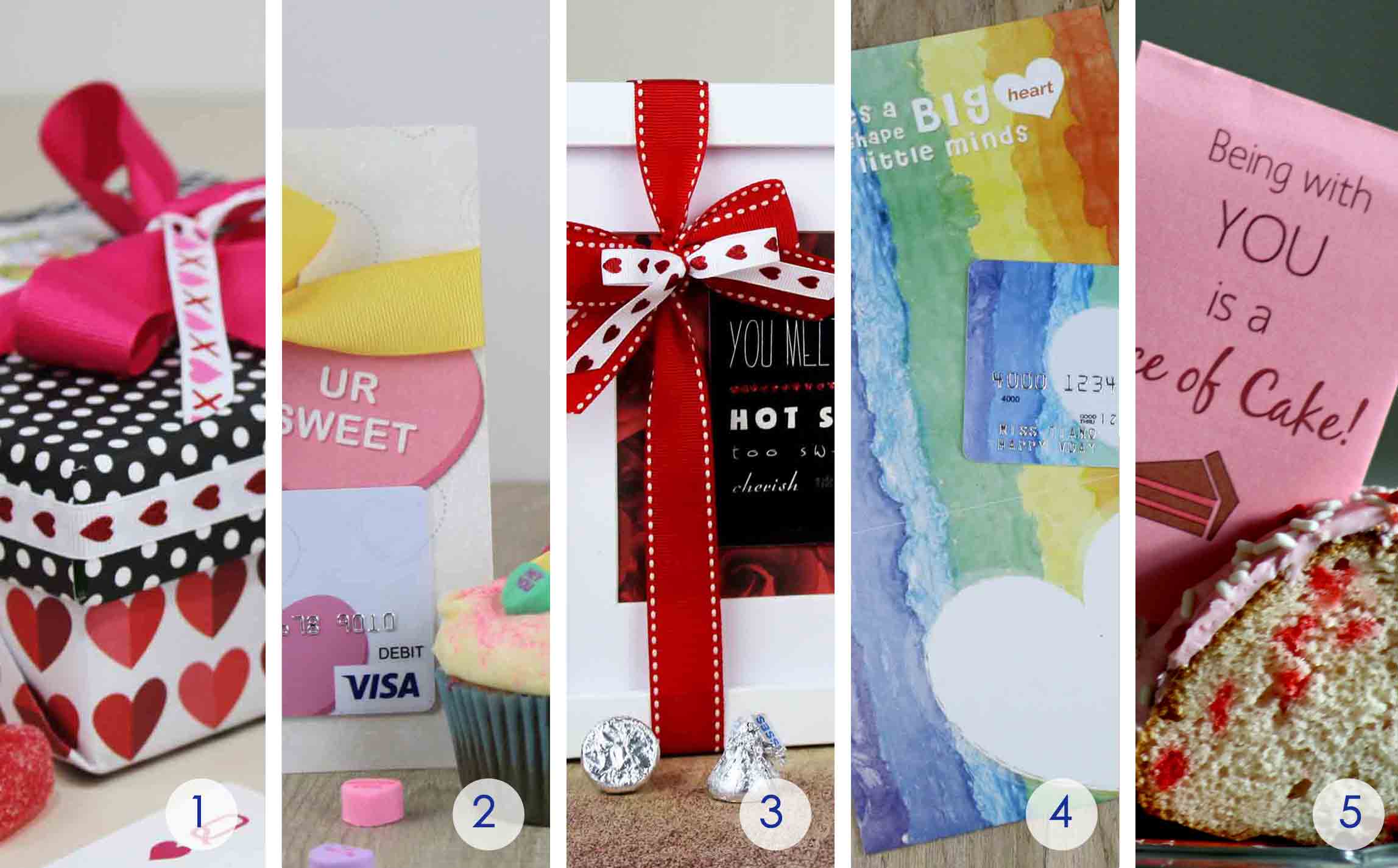 Yesterday, the mailman delivered three red envelopes to our mailbox. With Valentine's Day coming up, my kids knew exactly who sent the cards and what each one contained–a greeting card from grandma plus a five dollar bill. Grandma does this for every holiday and it's a sweet, much-appreciated gesture. If you're planning to give money, gift cards or printed egift cards for Valentine's Day, below you'll find five printable Valentine gift card holders that can be used to hold all three.
1. King or Queen of My Heart
Feel like the Valentine deck is stacked against you? Romantic expectations are high, but there's no time to buy a sentimental gift. Not to worry. Print the folded "King of My Heart" gift card holder and tuck a gift card to your sweetheart's favorite store or restaurant inside. (Of course, if you have time, definitely order the matching Visa® gift card instead–it's so cute when attached to the flat gift card holder.) With the folded holder, you can also insert cash or a printed egift card.
(Here's a list of egift cards that can be printed at home.)
2. Conversation Hearts
The minute the holidays are over, store shelves are cleared of the "Ho Ho Ho" and the "Be Mine" arrives. And you can't go far without seeing conversation hearts all around.
Though I honestly don't know many people who like the taste of these chalky little treats, nostalgic feelings must be what makes them a favorite for Valentine's Day gifts and decorations year after year. Might as well join the group and give your sweetheart a Valentine with conversation hearts on it or in it. You can even put a gift card inside a box.
Try this Conversation Hearts printable to create a cute money holder, gift card holder or printed egift card holder.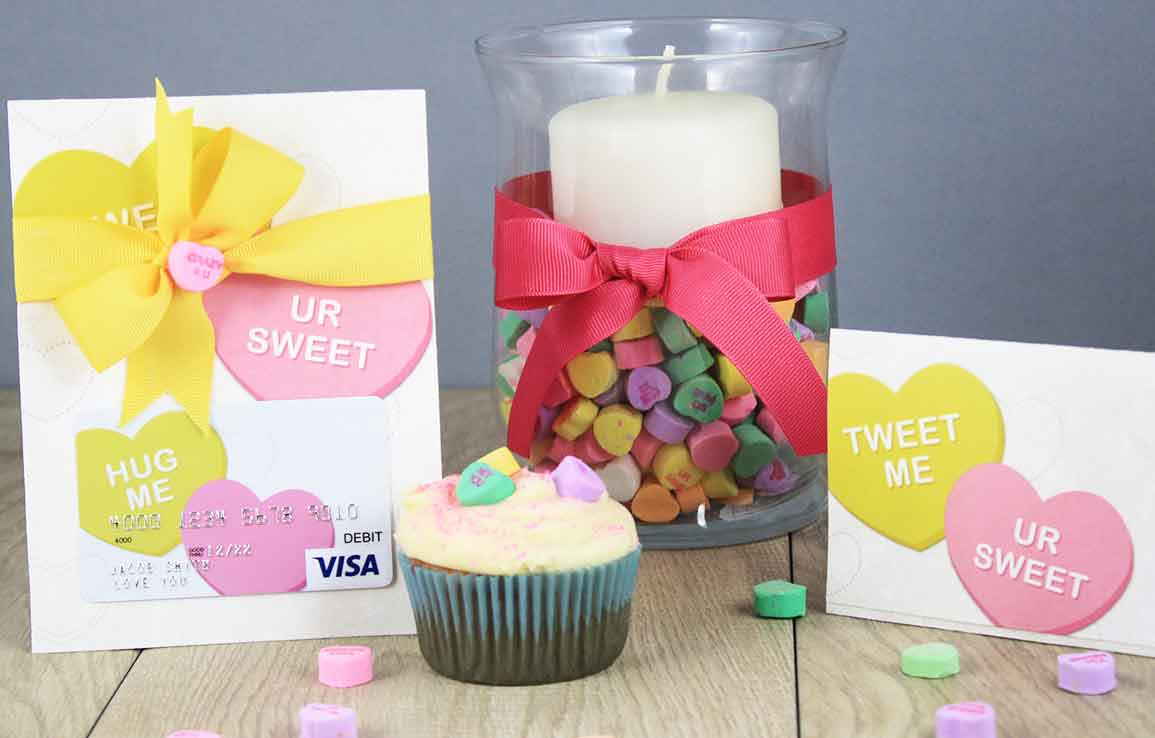 3. Subway Art
This Subway Art Valentine printable is perfect for holding cash, a check, a printed egift card or a plastic gift card. All you have to do is print the folded holder and attach it to something else red, black or rosy. Pictured with a frame below, I'd also like to see the holder wrapped around the stems of a bouquet of roses or tucked into the middle of a heart-shaped box of chocolates.
4. Teacher Heart
Classmates aren't the only ones taking Valentines to school this year. Many kids and parents like to buy special Valentine's for teachers. While handing over cash might not be appropriate, a gift card is a welcome teacher Valentine gift.
Print this teacher gift card holder that reads, "It takes a big heart to shape little minds" and pair it with some artwork from the kids or art supplies for the classroom.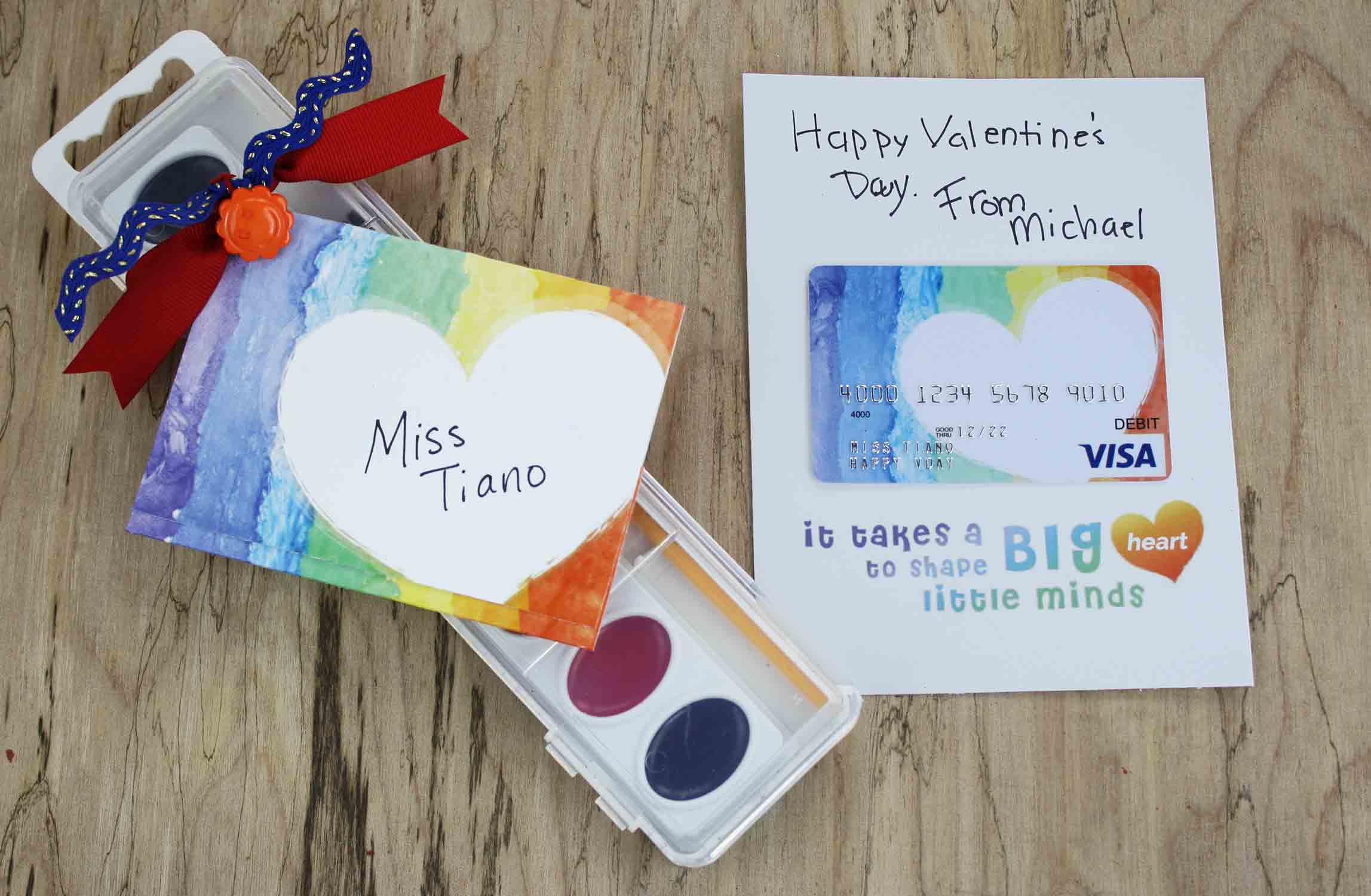 5. Piece of Cake
This is a fun Valentine's Day gift that you can give with your favorite gift card or a homemade dessert. Following the instructions on this blog post: Valentine gift card holder to see the video.
The gift card holder reads "loving you is a piece of cake." Tuck this gift card into a homemade heart cake, a store bought Bundt cake, homemade cupcakes or a box filled with cake making supplies. Add a gift card to The Cheesecake Factory for fun!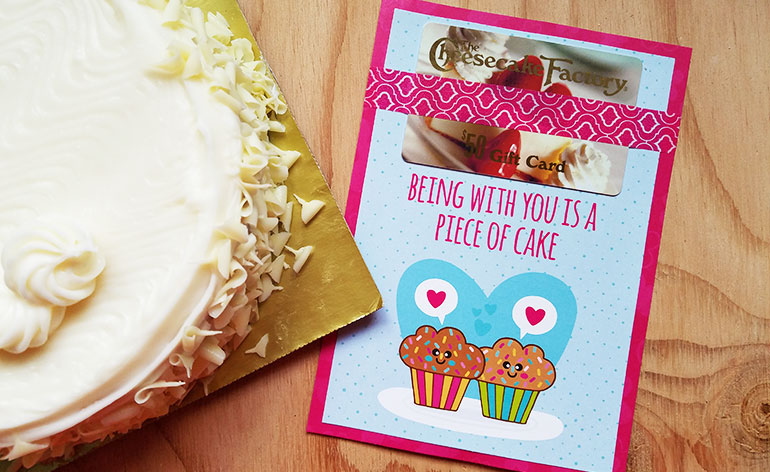 If you don't find a printable Valentine gift card holder you want in this list, comb through the hundreds of free prints when you follow Gift Card Girlfriend on Pinterest. There are tons of Valentine printables, crafts, greeting cards and more. Let me know what you find or tag me in a post at @GCGirlfriend on Twitter.
Happy Valentine's Day and Happy Gift Carding!
~Shelley Hunter, Gift Card Girlfriend