Need a QUICK Valentine's Day gift that is still ROMANTIC? Follow these steps to fill a journal with gift cards, love notes and romance in minutes.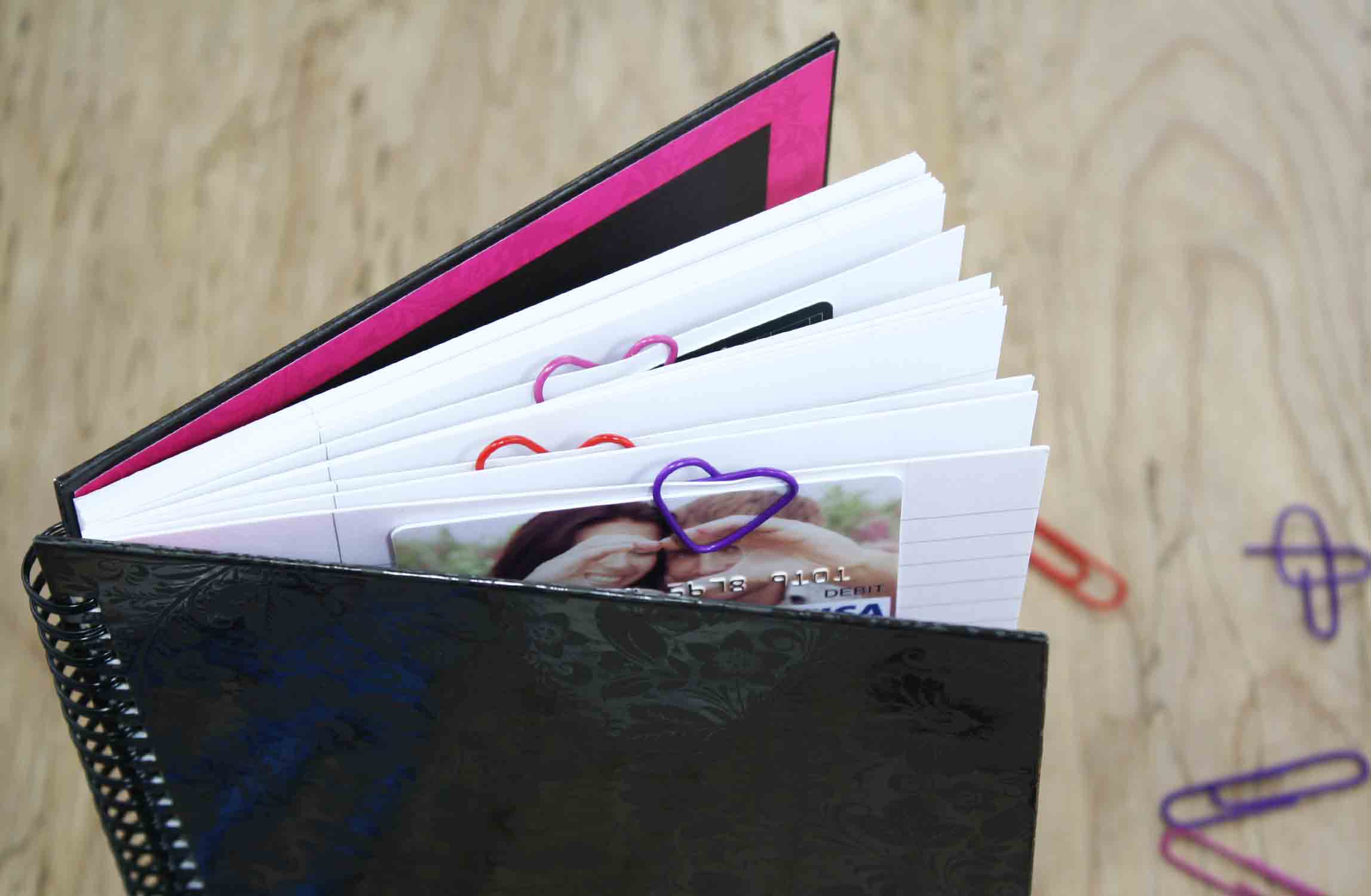 Easy Valentine's Day Gift
If you're in a pinch for a last-minute Valentine's Day gift and want to buy gift cards (great idea!) but are worried your sweetheart will think you didn't put much thought into the present, tell Sweetie to think again. This is a simple Valentine gift card solution that is as romantic as it is easy.
The simple idea is that you will fill a journal with gift cards and little notes to go along with each one. Here is the materials list:
Materials Needed:
Journal or notepad
Paperclips or decorative tape
Marking pens
Gift cards
If you have a balloon handy, read this post on how to put a gift card into a balloon.
1. Buy Gift Cards for Valentine
The first thing you need to do is buy gift cards. I put this gift together using our personalized Visa® gift cards and a couple of name brand places I enjoy. But you could pick a restaurant gift card for foodies or one of the many happy gift cards or other multi-store gift cards for a "choose your own adventure. The idea being that you're treating your Valentine to a date, but also including a Visa gift card that can be used anywhere.
For the personalized gift card, I used a romantic selfie of a happy couple. You can do the same with an image of you and your Valentine, or buy a predesigned love gift card instead. Really, any gift card will do, but I would suggest looking for one with a Valentine's Day design. (Many stores have them.)
2. Make Heart Paper Clips
The whole idea for this last-minute Valentine journal came to me when I saw a tutorial on how to make heart-shaped paper clips. It took me a few tries to get the bend on the correct side and twist the clip to look even, but after I got in a groove, they turned out cute.
If you don't want to play around with paperclips,then use some of that cute decorative tape instead. I use washi tape all the time to attach gift cards to little gifts.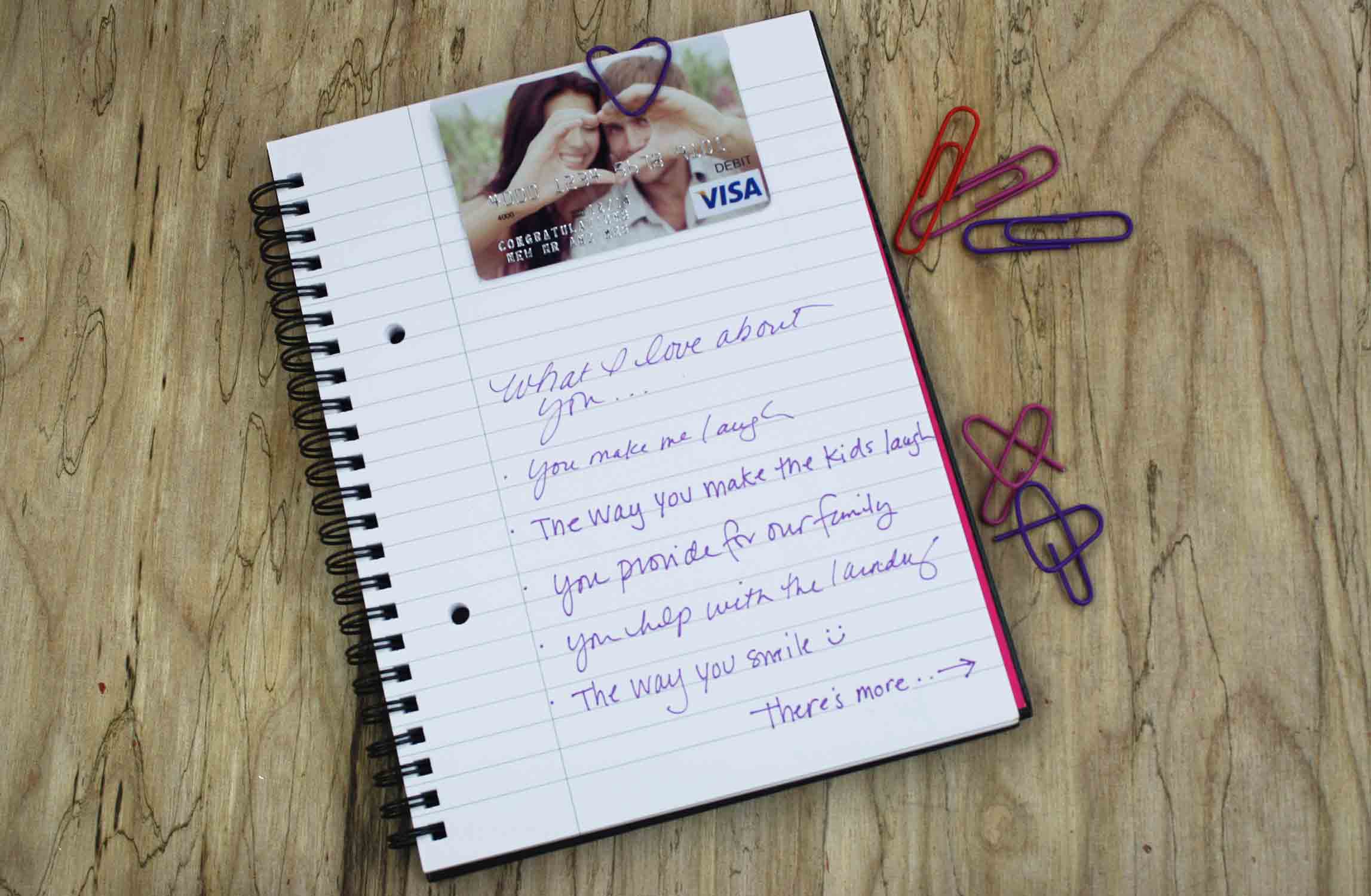 3. Put Gift Cards in Journal
Now all you have to do is clip the gift cards to the journal and write heartfelt messages throughout. You could do as I did and start with a list of reasons why you love your Valentine and end with an invitation to dinner and a movie. Be creative, have fun, and most of all, send it from the heart.
Putting this gift together takes very little time, but it can make a lasting impression on someone you love.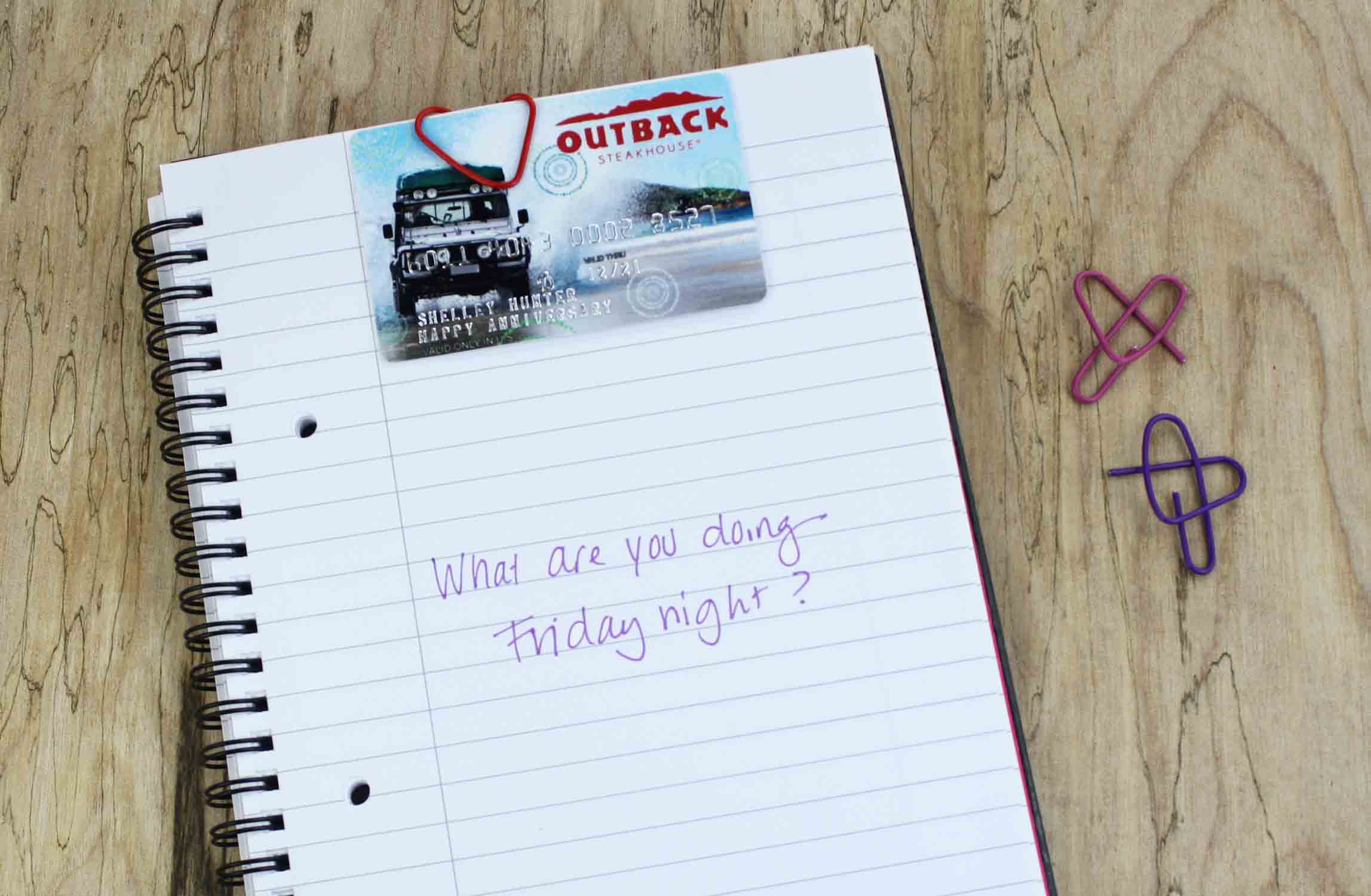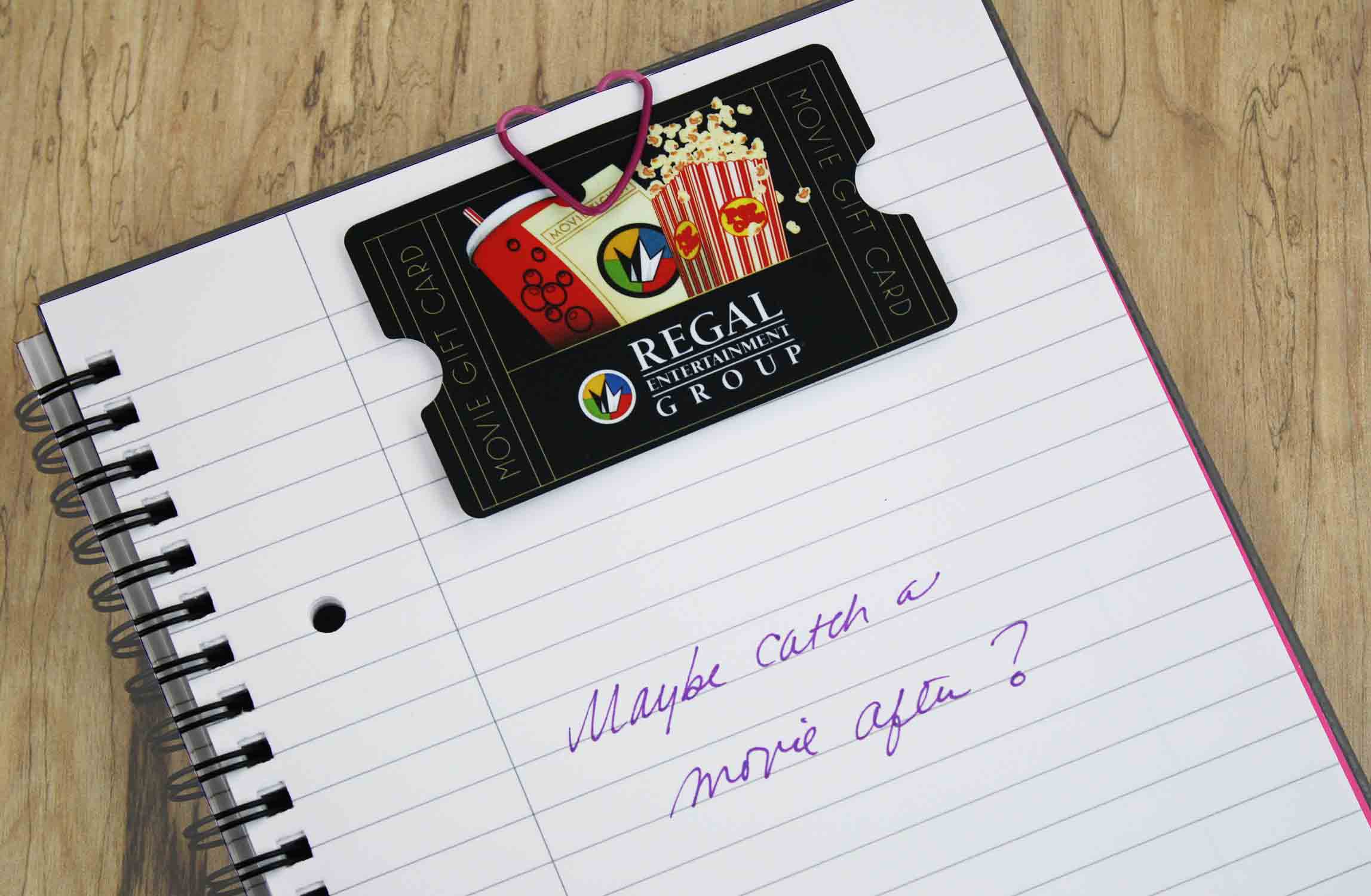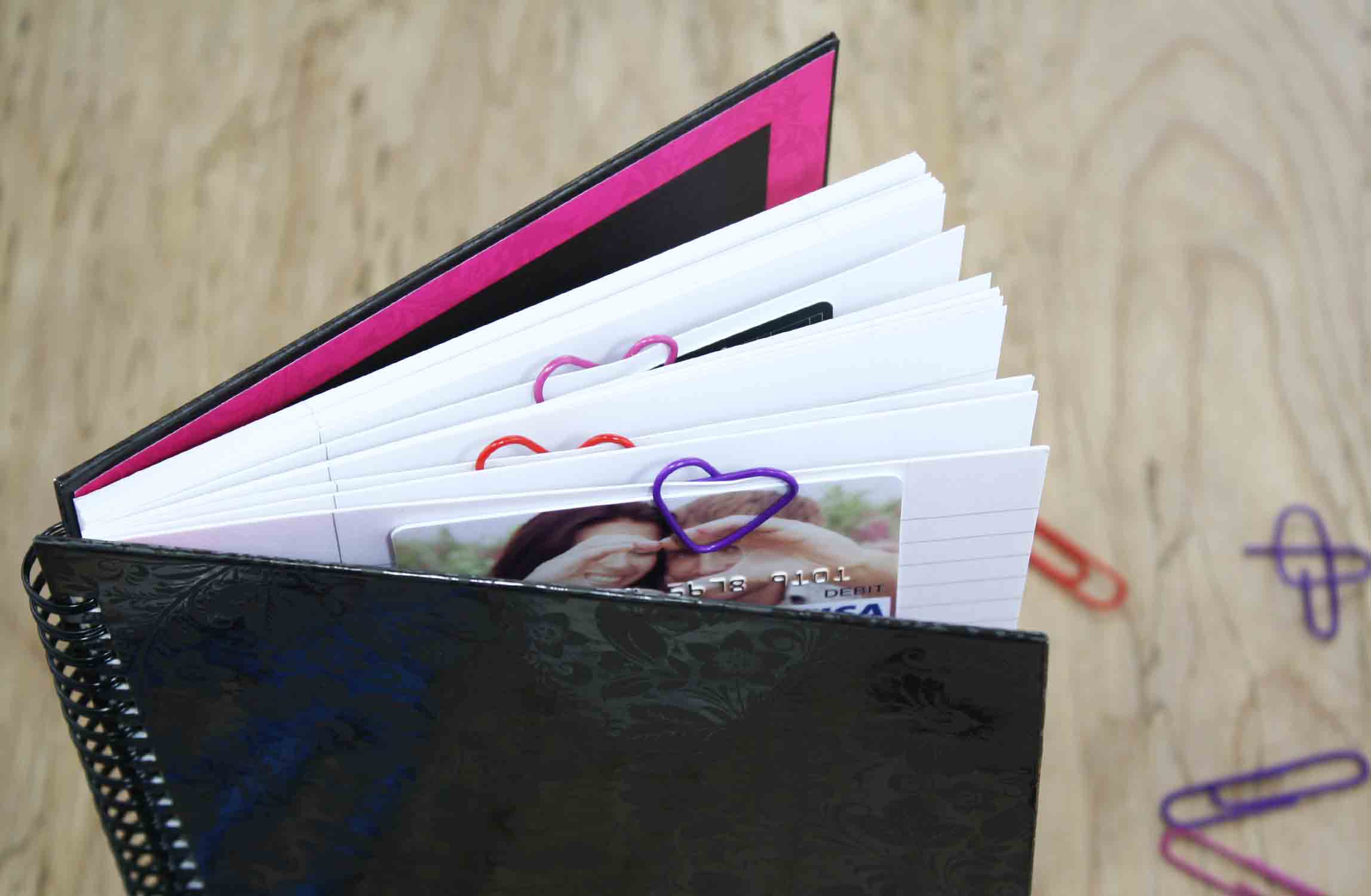 More on Pinterest
For more free Valentine gift card holder ideas, check out the free prints page or follow Gift Card Girlfriend on Pinterest. If you use this idea, send me a link to your page in the comments below or contact me on Twitter (@GCGirlfriend). I want to see what inspires you.
Happy Gift Carding!
~Shelley Hunter, Gift Card Girlfriend