Friday 1.05.2018
Gift Card Girlfriend's Guide to Valentine's Day
Tips, freebies and insight on the hottest Valentine's Day gift cards of the year.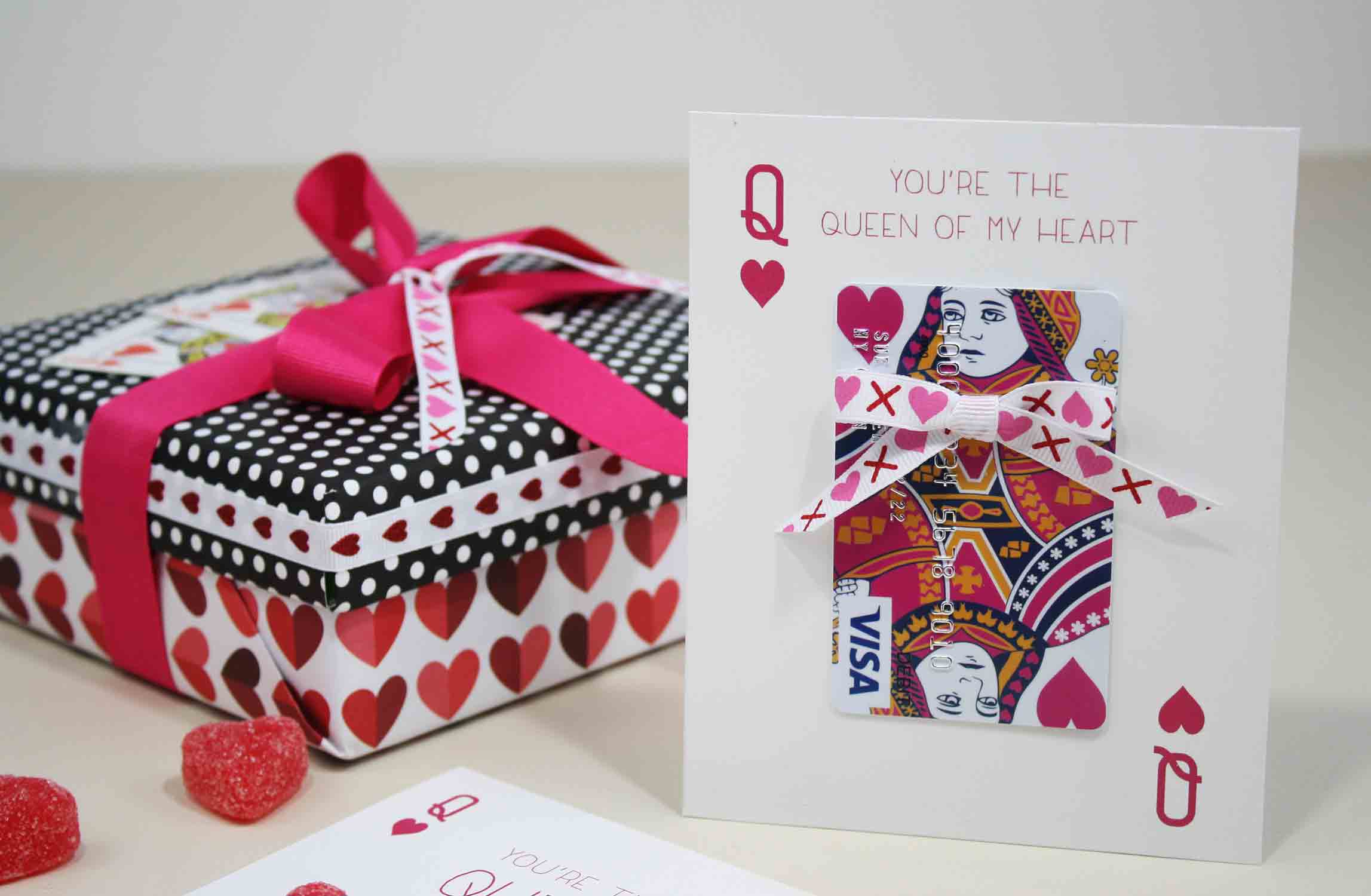 What's Inside
---
"Top 10" Valentine Gift Cards
Wondering what gift cards to buy loved ones for Valentine's Day this year? Check out the posts below. For each category, you'll find my picks for top brand gift cards as well as the types of gift cards that work best.
| | | | |
| --- | --- | --- | --- |
| | For Girlfriends | | For Boyfriends |
| | For Kids | | For Teachers |
---
"Suggested Gift" Valentine Gift Cards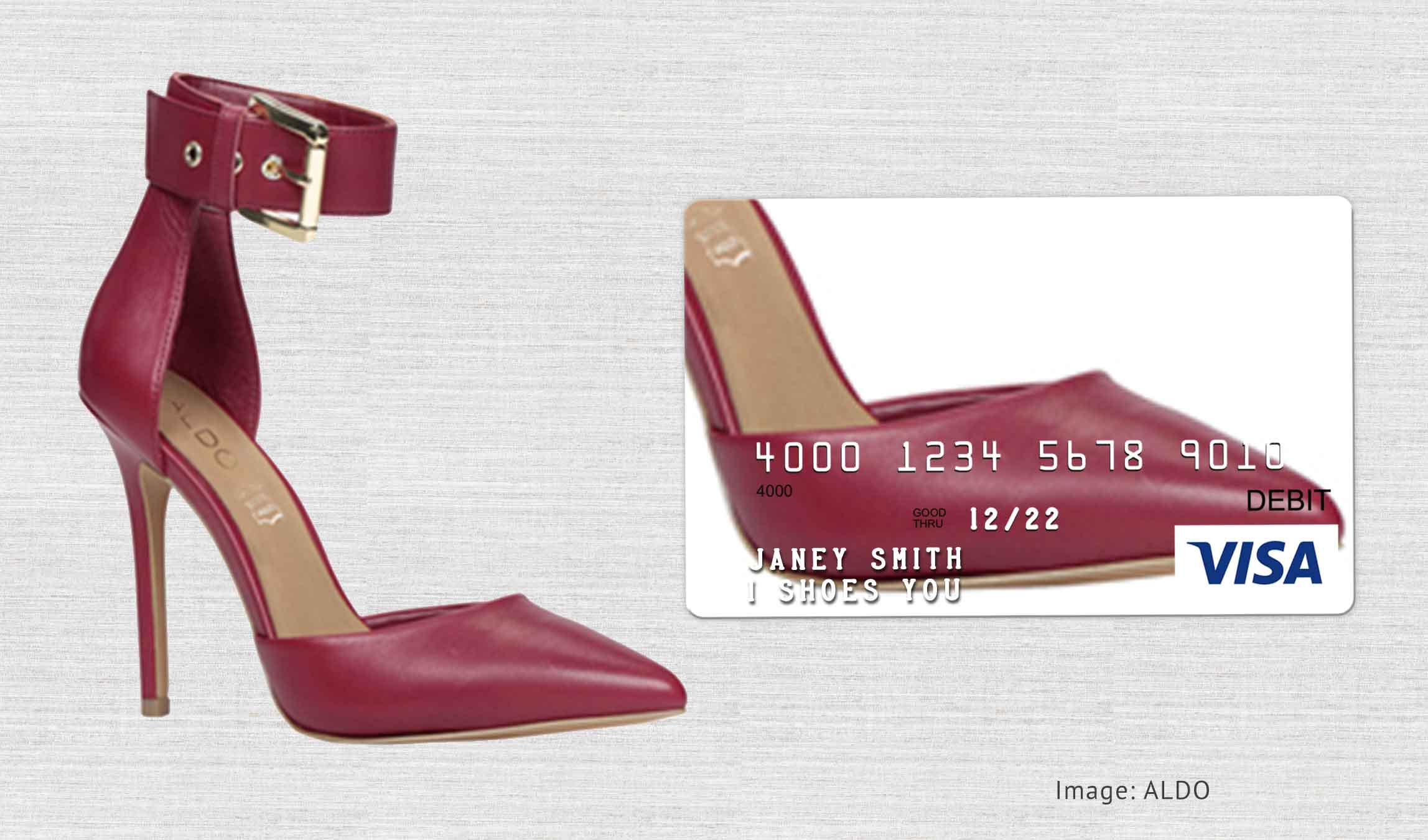 If you're thinking of making your own Valentine's Day gift card this year, consider an "out of the box" twist on an old favorite. Rather than buying your sweetheart the shoes you THINK she wants or a gift card to the shoe store you THINK she likes to shop, make a "suggested gift" Visa® gift card using an image of the shoes you THINK she might buy. The beauty of this option is that you can be completely wrong–and still get everything right. Since Visa gift cards can be used wherever Visa debit cards are accepted, your Valentine can use the card to buy the shoes you suggested or something completely different.
Read more "out of the box" gift card ideas here.
---
Free Valentine Gift Card Holders
Following the success of Gift Card Girlfriend's "Gifting Made Easy" 2015 holiday collection, below are free Valentine's Day gift card holders that you can print at home. Download the printable of your choice and use it to deliver the matching gift card or one from your favorite store or restaurant. Making a gift card feel personal has never been easier.
Using these downloadable gift card holders, you can turn any gift card into a thoughtful gift–in no time!
---
Custom Valentine's Day Gift Ideas
Whether you want to deliver a Valentine in person or send it electronically, GiftCards.com has a number of gift cards that can be customized with images, personal messages and more. Choose physical gift cards for same week delivery or choose egift cards for same day.
Physical Gift Cards

Custom gift cards to send in the mail here.

eGift Cards

Digital gift cards to send electronically here.
---
Gift Card Tips
With gift cards being the most-requested gift year after year, consumers often need help picking out the best gift cards, knowing how much money to load onto a gift card and what to do with unwanted gift cards. Gift Card Girlfriend can help ensure gift cards delivered on Valentine's Day are received with all the love and affection intended.
| | |
| --- | --- |
| BEFORE Valentine's Day | AFTER Valentine's Day |
| | |
Find more gift card tips and answers to your gift card questions on the Gift Card Girlfriend blog.
---
About Gift Card Girlfriend
From gift card tips and practical advice, to inspiring ideas and insights into the gift card industry, Shelley Hunter, Gift Card Girlfriend and spokesperson for GiftCards.com, is your go-to guide. As a gift card expert, she can address any gift card question or concern you have, plus share her signature way of turning gift cards into thoughtful, personalized gifts.

Learn more about Gift Card Girlfriend .

Happy Gift Carding!

~Shelley Hunter, Gift Card Girlfriend