Easy ways to surprise your teenager with an egift card on his or her birthday.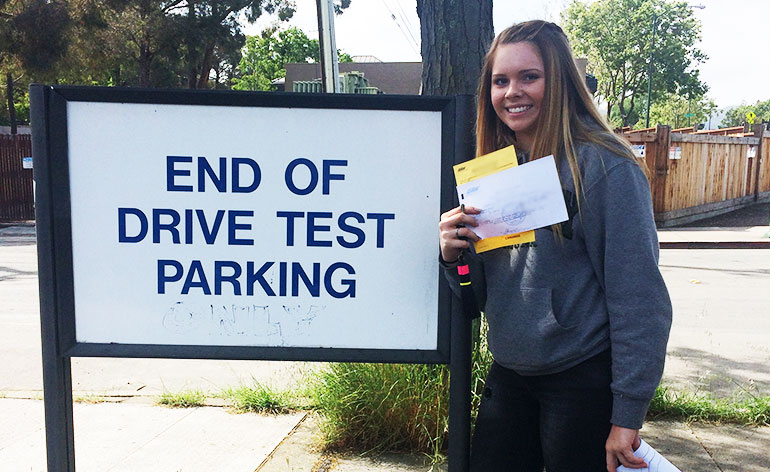 I'm sitting at the Department of Motor Vehicles waiting for my daughter to take a driving test in order to get a driver's license. Today is her sixteenth birthday. We are both anxious. She's nervous that she'll hit a curb, miss a traffic signal or forget to look over her shoulder when changing lanes– all of which will result in an automatic fail. I'm worried that I'll have to peel her off the pavement if she doesn't pass the test. I'm equally worried that I'll never see her again if she does. It's an emotional day for both of us.
Regardless of the outcome, however, she's going back to school as soon as the test is over where she'll either commiserate or celebrate with friends who have gone through similar experiences. Since I won't see her again for several hours after that, I've been thinking all morning that I should send her a surprise egift card to cheer her up if she fails or to get the party started if she passes.
How to Send a Video eGift Card
Since turning 16 is a milestone birthday, I want an egift card with a little pizzazz. I'm choosing to go virtual because (like it or not) that's where teens spend their time. Rather than forcing her to put the technology down (on her birthday, anyway), I'll use it to be a part of her world. (My motto: "Let me in your feed, and I won't be in your face." Feel free to quote me on that when having your next discussion on parental controls and technology.)
So how do you send an egift card with a video message?
Though a few store and restaurant websites have the ability to add video messages to egift cards, at Giftcards.com, we have more options than most. Plus, you can send a Visa® egift card. To my knowledge, we are the only company that does that to date. So simply take the following steps:
1. Select eGifts from the Main Menu.
2. Select the brand gift card you want to send.
3. Select "Add a Design."
4. Scroll through the various video choices and pick the one that works for your teenager.
When you settle on the video image you want, enter the rest of the required information such as the dollar value of gift, name and email address of the recipient. Don't forget to include a personal message as well. (You can even schedule delivery if you want to send an egift card on a different day!) The page currently looks a little something like this: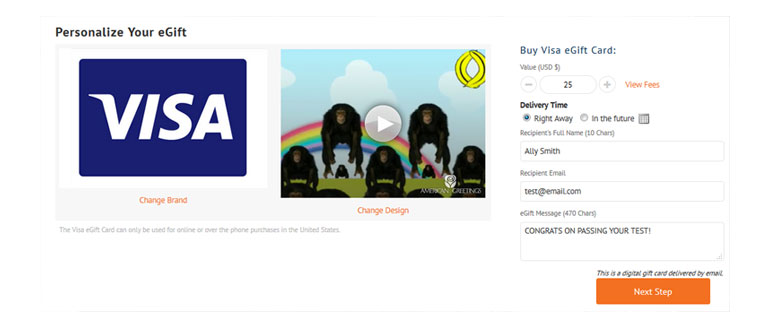 Here are a few tips on How to Send eGift Cards.
Best Video eGift Cards for Teens
I've got two teenagers at home which means that half of what I say and do is acceptable and the other half is eye-roll material. So picking a video that resonates with a sixteen-year-old could be quite a challenge. Thanks to our partnership with American Greetings, however, I'm not alone. Below are a few videos I selected that I think might work for this Vine-centered, Snapchat-focused generation.
1. I'm Thinking About Monkeys
The "I'm Thinking About Monkeys" video is JUST random enough that your teenager might like it. Have you seen the videos they share? (Does "What are those?" ring a bell?) I wouldn't send this egreeting to my mom, but it's a strong contender for sending to a kid who only thinks I'm cool 50 percent of the time anyway.
2. Woofy Birthday
Pet lovers old and young will appreciate "Woofy Birthday." The video is compelling enough to make you consider listening to the entire song. However, just when you think the dogs are going to bark to the end, you'll get rewarded with a doggy treat of your own. I won't spoil it for you. Watch for yourself.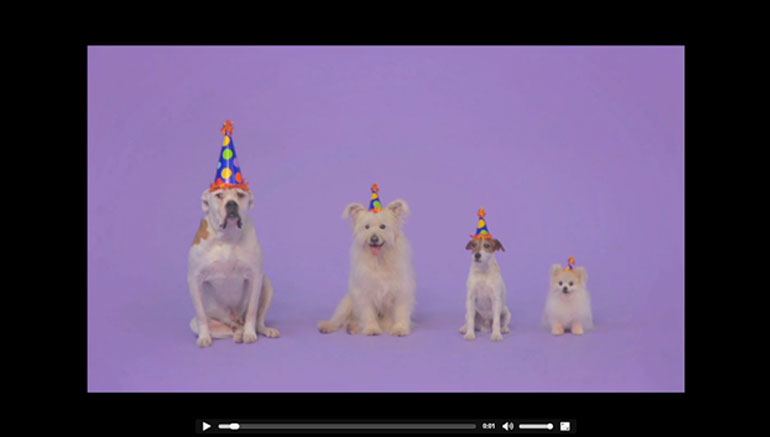 3. Forgotten Birthday
It happens! Especially if the teen you're celebrating isn't your own. Not to worry. Send this "Forgot Your Birthday" video egift card and all will be forgiven in a matter of minutes.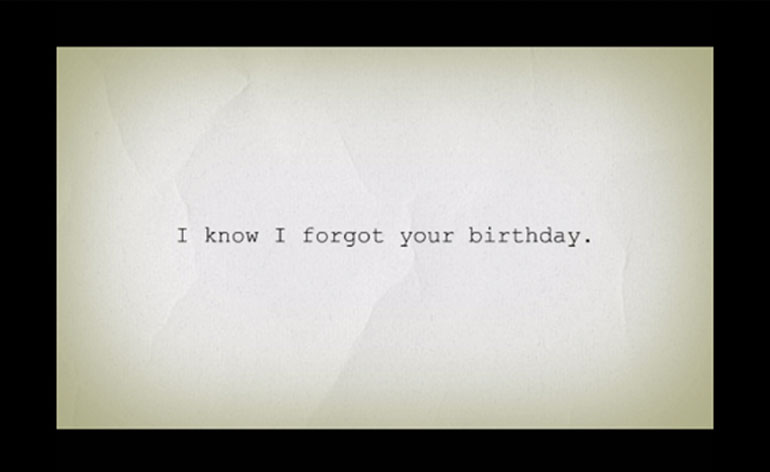 4. Selfie Photo
If picking a video to send to your sweet sixteen-year-old is more challenging than getting her to slow down at a blind intersection, then pull to the side of the road and send a photo egift card instead.
Kids love seeing old pictures of themselves so you don't have need to have a current picture to make this work. Upload a snapshot from your phone or grab a photo from your social media account. Add a few words, payment information and delivery details, and you're done!
Why eGift Cards are Perfect for Teens
If you're new to the world of egifting, let me assure you that egift cards are perfect for teens for three reasons. First, there is little pre-planning required. Second, egift cards are easy to receive on a smartphone. Finally, egift cards are easy to store and redeem via a smartphone as well.
1. Impromptu Gifting
Because egift cards can be sent nearly instantaneously, they offer several opportunities for impromptu gifting. My daughter's mood (and needs for the day), for example, will largely be determined by what happens in the next 15 minutes. Without knowing how she will do on the test, I could not have purchased a plastic gift card in advance. Once she's taken it, however, I can send her an egift card that will either be a virtual hug or an electronic high-five, whichever she needs most after we walk out of this place. I can even wait to hear what she has planned for the day to pick a store or restaurant to go with it. Going to Burger King with friends? I can send a Burger King egift card to pick up the bill. Heading to the mall for some retail therapy? Here's a Sephora egift card to spend.
2. Easy to Receive on a Mobile Device
Many teens have smartphones and they check their devices regularly (maybe incessantly). So while your son might not hear you call him from the next room (and he may look the other way if you wave to him in front of his friends at a football game), he will likely respond to an egift alert that pops up on his phone. Many egift cards are currently deliverable via email, some by text and others through social media. I imagine those choices will increase over time.
3. Easy to Use on a Mobile Device
Digital codes are increasingly easy to present for payment at physical locations. Although you can print codes on paper to take to the store, I'm finding it just as easy to present egift cards from my phone with a mobile wallet, a gift card app, an email, a mobile-friendly website or simply by showing a screenshot of the virtual card. This is good news for kids who carry devices nearly all the time, but seldom have a purse or wallet in hand.
If you don't find an egift card you like on our website, check out my list of Top Store and Restaurant eGift Cards. You'll find a listing of which ones offer video messages, custom photos and more. I think we have a pretty good variety here, but I want you to find what you're looking for regardless of where you buy it. And if you do find others that you like, let me know in the comments below or send me a message on Twitter (@GCGirlfriend) so I can update this post for everyone.
P.S. My daughter passed the test. THANK goodness.
Happy Gift Carding!
~Shelley Hunter, Gift Card Girlfriend