Tips and tricks to help you get the gift cards you want and be able to use the store credit you get from returning wedding registry duplicates.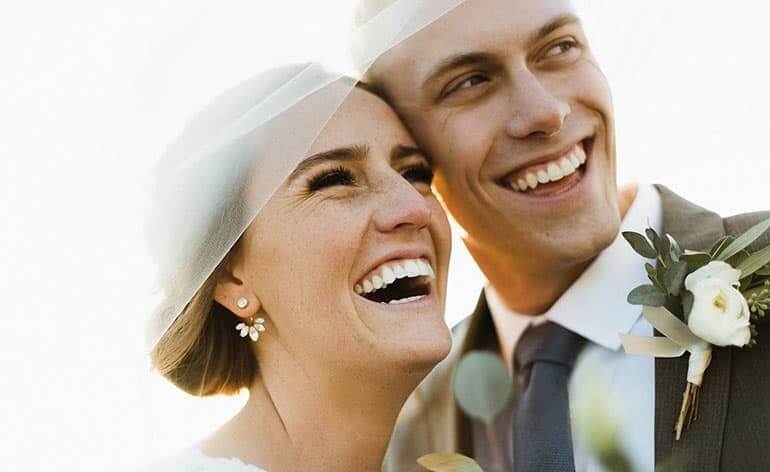 When I signed up to sponsor a project for the BYU Marriott School of Business Experiential Learning Project, I looked forward to working with the next generation of leaders in the business world. I love this age group and enjoy mentoring in whatever capacity I can provide guidance. If I'm being honest, I also liked the idea of outsourcing some projects I hadn't been able to get to on my own. In working with these students, however, I did not expect to discover so many new consumer pain points in an industry I've been studying for over a decade. Enter Cameron Fry.
Cameron is a Pre-Management Student in the BYUMA program and the team leader for this group of interns. He is also a newlywed. In talking to the group about their various experiences with gift cards, Cameron shared the recent stress he and his now wife felt in deciding where to register for wedding gifts. Knowing they would likely receive many gift cards and merchandise return credits to whatever store(s) they selected, the couple decided to do some investigative work before making their choice.
This guest blog below is their journey to picking out the best places to register for wedding gifts.
The Stress of Deciding Where to Register for Gifts
Guest Blogger: Cameron Fry
Asking married couples to use a few words to describe their wedding planning experience, we hear a lot about stress. My wife and I recently got married, and we can both attest to how stressful planning for a wedding can be while also working and going to school full-time. Among some of the usual stressors like venues or catering, we were shocked at how stressful it was to put together our wedding registry.
As we decided to ask for feedback from other married couples, we realized that there would be a lot more to finalizing our wedding registry than we thought. In the end it worked out pretty well for us, but we just had to ask the right questions.
Here are the top 5 questions I recommend you ask in deciding where to create your own wedding registry:
What are your top possible registries?
How easy will returns and exchanges be?
Will you get cash or credit from your returns?
How easy will it be to use credit later?
How often will I shop there after the wedding?
The most crucial takeaway we learned was to look past the gifts themselves and think about what would happen with all the gift cards and merchandise return credit we would have after the wedding was over. We heard from other couples' successes and regrets in registration to better approach our own planning. As many married couples know, receiving the same gift from multiple people makes returning or exchanging those extra gifts unavoidable, and after that, you're left with hundreds of dollars of extra gift cards and in-store credit.
We learned a lot from asking around, and I hope that our questions and feedback can help others along the way in planning their own weddings. Hopefully I can get my point across in this post and the experiences I will summarize.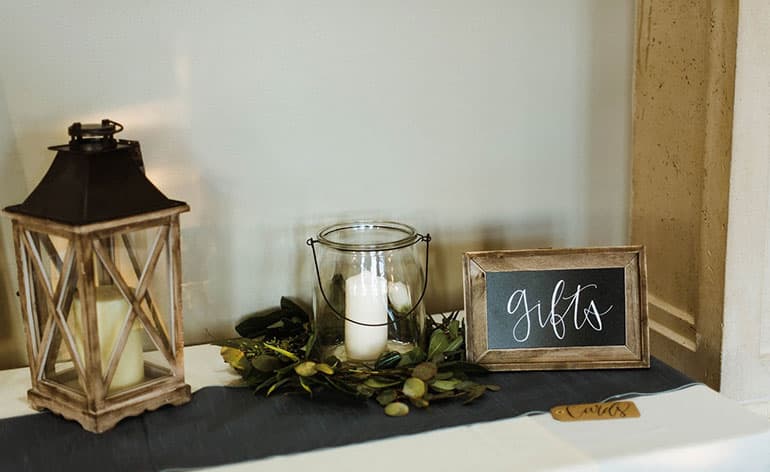 Question 1. What are your top possible wedding registries?
Most likely, you already have a few places in mind for your wedding registry. Now you're wondering how to make a final decision, right?
We had no trouble coming up with our initial list. We thought of the many places we had seen other people register for their own wedding gifts and had some idea of the items we wanted to put on our own wedding registry. As we asked around, we compiled a list of registries that other couples had used and asked them to share the pros and cons of each using the other questions below as our guide.
Since your experience and the things you want to register for may not be the same as ours, follow suit and try making your own pros and cons list for the top registries you are considering.
Question 2: How easy will returns and exchanges be?
Think you won't get doubles or gifts not from your registry? Trust me when I say, you will.
Something to think of when planning your wedding registry is the return/exchange policy with the company with which you might register. Wedding registries are designed with the hope that you get exactly what you register for, and that you don't get anything extra. Unfortunately this isn't always the case, and if it was the case for you and your registry please tell us how you accomplished it!
On Amazon.com, you can return items up to 180 days, but will need to go through the typical Amazon return process. Gifts purchased from a Target wedding registry, on the other hand, can be returned online or in stores up to a year after the big day. Each store has its own return policy for registry items so be sure to check this carefully, so you know how quickly you have to work through duplicates when you get back from your honeymoon.
You may not get receipts with your gifts, and if that is the case you will need to Google where it is sold and go to that location.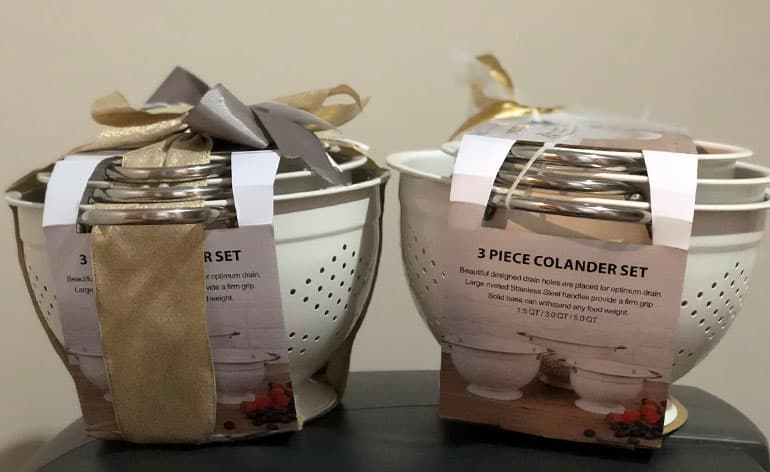 Question 3: Will you get cash or credit from your returns?
Most wedding registries give merchandise return cards in lieu of new gift cards (that could be regifted or sold) or cash. From what we could find, Amazon Wedding Registry and Target Wedding Registry, Bed Bath & Beyond Wedding Registry, Crate & Barrel Wedding Registry and Pottery Barn Wedding Registry all give merchandise credit for returns.
Question 4: How easy will it be to use store credit later?
Why do you want your wedding registry credit to be easy to use? One of the couples we talked to had registered at a typical wedding registry where you can get all sorts of home goods for your bedroom, bathroom, and more. This couple told us that they were able to register for a plethora of great name-brand items that all ended up being fulfilled. However, they experienced what other newlyweds do, and they ended up receiving gift cards and in-store credit totaling $1000 that they had trouble using.
Even now, after almost two years of marriage, they still have more than $500 in unused gift cards and store credit. They are still struggling to find ways to make use of that leftover money because there are only so many towels and dishes needed at the start.
Their advice was to choose a store knowing we could easily use store credit down the road. Luckily, even though it was a few years later, they found Gift Card Girlfriend online and learned they could sell their gift cards for cash.
Question 5: How often will I shop there after the wedding?
Why is it important to choose a wedding registry from a place you frequently shop? When talking to another recently married couple, we learned of their success in deciding to register for wedding gifts on Amazon.com.
Not only does Amazon have several wedding registry perks (like 20% off on registry completion purchases, bonus gifts and group gifts), this couple said it was awesome to be able to get anything they could think of along with all the other household necessities that couples typically include on their registries. They loved getting a Legend of Zelda chess set on the same registry as a new counter top mixer. The real kicker, they said, is that after all of the gifts came in and the duplicates were returned, they had hundreds of dollars to use on a website they already frequent for other wants and needs.
Implement Your Wedding Registry Knowledge
Receiving lots of gift cards from people for your wedding is inevitable and merchandise return credits will come rolling in afterwards as well, so it is really nice to think about how you'll use all of that value when selecting where to register. The most important advice I can offer is to choose a wedding registry at a store that will allow you to most easily use the leftover credit and gift cards.
After listening to the various opinions from these married couples, we ended up making our own decisions. We looked at places that we both liked, as well as places we would want to frequent after the wedding. In the end we decided to register at Crate & Barrel and Amazon. Our experience with both was splendid, and we felt like what we had been advised was super helpful in achieving the outcome we wanted with our registry.
We got some wonderful and high-quality housewares and hundreds of dollars in gift cards to both companies that we were excited to use! We aren't worried about not being able to use the credit and gift cards because we know we will be shopping consistently at both places. In conclusion, I hope that you can feel good about your registry choices moving forward with what I've shared. Now, get out there and make your list!
~ Cameron
Back to Gift Card Girlfriend
Thanks for sharing your experience Cameron! It never occurred to me that receiving a plethora of gift cards could be a burden, but now I totally get it.
I almost always send a gift card picked directly from the wedding registry as my top gift card to buy for a wedding. I know gift cards are easy to use (and can be sold or regifted if necessary), but merchandise return credits sometimes have other restrictions. For example, many gift card resellers will not buy return credits and some credits are only usable in stores (not online). So thinking about your post-wedding returns is just as important as thinking about the types of products you want to receive in the first place. This will forever shape my thinking when it comes to buying gifts for newlyweds.
If you have questions about the best wedding gift cards to buy, where to register for wedding gift cards or need gift card help on any other topic, let me know in the comments below or reach out to me on Twitter (@GCGirlfriend) or Instagram (@Gift.Card.Girlfriend).
Happy Gift Carding!
~Shelley Hunter, Gift Card Girlfriend