For sporty newlyweds and couples who like to have fun, this wedding gift card is the perfect gift idea.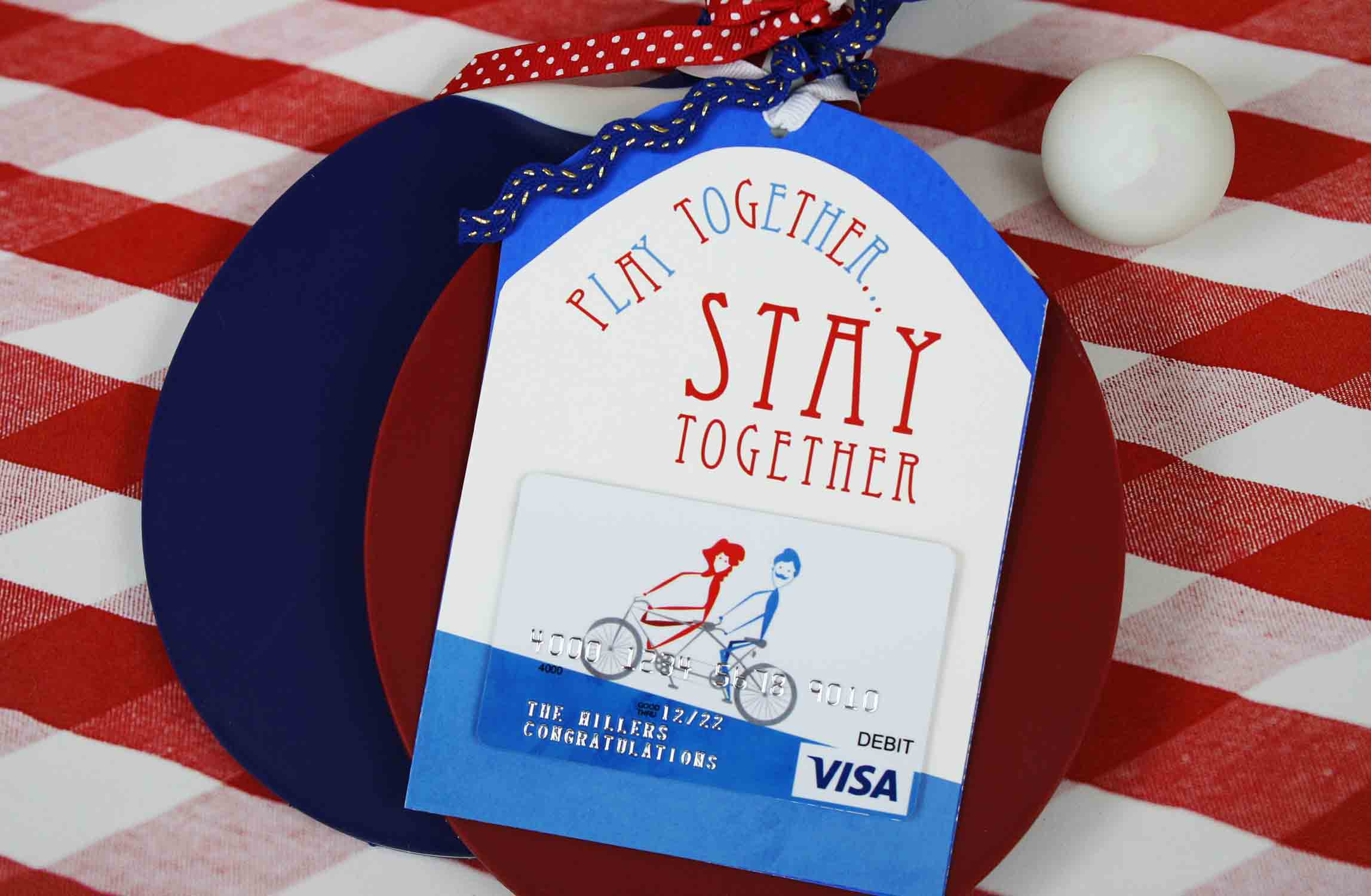 "Gifting Made Easy" by Gift Card Girlfriend
Have you ever heard the saying "Couples who play together, stay together?" It's a favorite quote of mine and is the inspiration behind many of the wedding gifts I give to close family and friends. Dispensing with traditions, I've given basketballs, matching "His & Hers" bat bags and even nerf guns to newlyweds. Now I tend to give sporting goods gift cards instead. My dear friend's son recently got married and I know he's a sport nut like his mom. So I got him a Target gift card, but enclosed a note giving him permission (and encouragement) to spend the card on something fun. Let others buy the toasters and practical items to fill the home. I'm more interested in filling the garage with activities that can help couples draw closer to one another. If you agree with me, then get ready for a playful wedding gift for sporty couples and newlyweds who like to have fun. For this wedding printable that reads "Play Together, Stay Together," there is a matching Visa
®
gift card. Use that one or get a sporting goods gift card instead. Below you'll find several examples.

Order Gift Card and Download Printable
There are two versions of this "Play Together, Stay Together" printable. The flat gift card holder lines up perfectly with the Visa gift card, but also looks cute holding a sporting goods gift card. The folded gift card holder works for just about any gift card there is–and could even hold a printed egift card or a pair or tickets. Think of all the ways a newly married couple might have fun together and put in a gift card to make it happen.
Gift Card Suggestions
Sporting Goods gift card such as Bass Pro Shops or REI.
Matching "Stay Together, Play Together" Visa Gift Card.
Free Gift Card Downloads
"Play Together, Stay Together" Flat Gift Card Holder
"Play Together, Stay Together" Folded Gift Card Holder

Print and Cut
After downloading the "Play Together, Stay Together" gift card holder of your choice, print it on a color printer using "best quality" and "actual size" settings. (Do not select "shrink to fit" or any other setting that will change the size of the printed .pdf image.) White, card stock paper measuring 8-1/2″ x 11″ works best. Cut the holder with a paper cutter using the trim marks as a guide.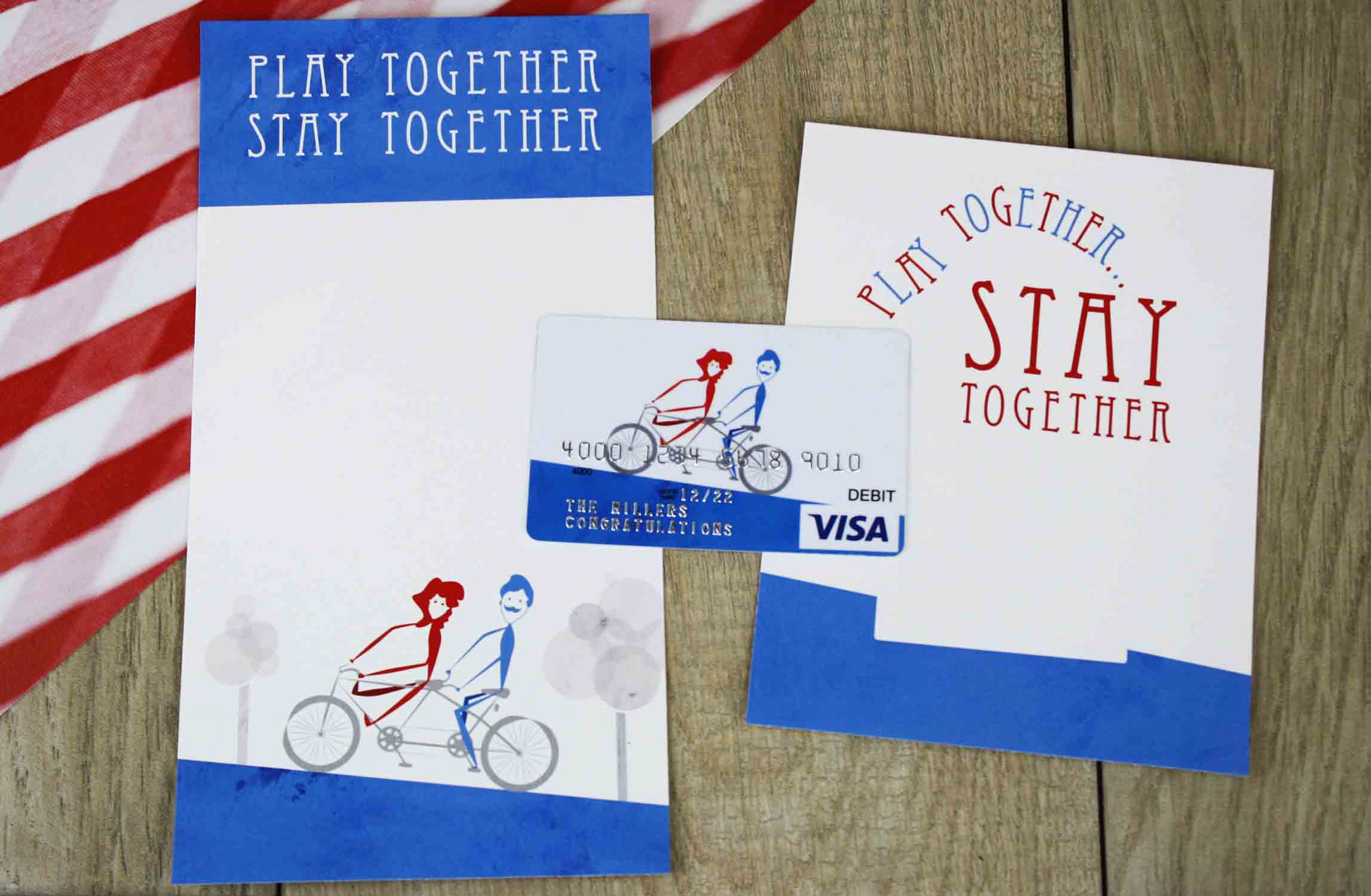 Craft the Flat Holder
The flat gift card holder can be presented as soon as the gift card is attached to it. I first just plopped it into a matching greeting card to show you how simple it can be delivered. Then I added it to a set of "His & Hers" matching ping pong paddles instead. Imagine how fun it would be to open this gift after opening box after box of appliances and dish towels!
Visit our
free prints
page to see other ways I've changed the shape, added embellishments or taken our basic printables to another level of creativity.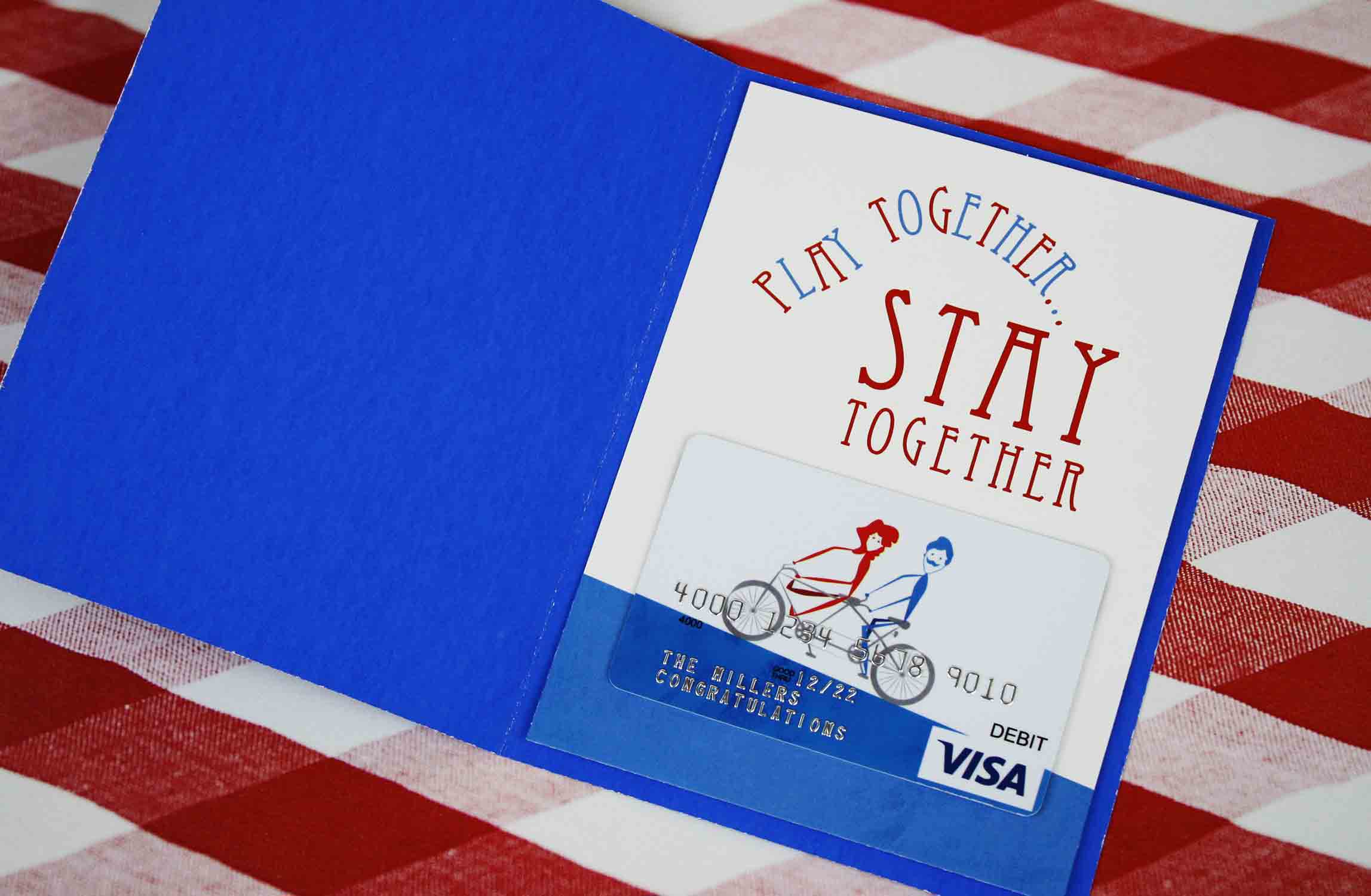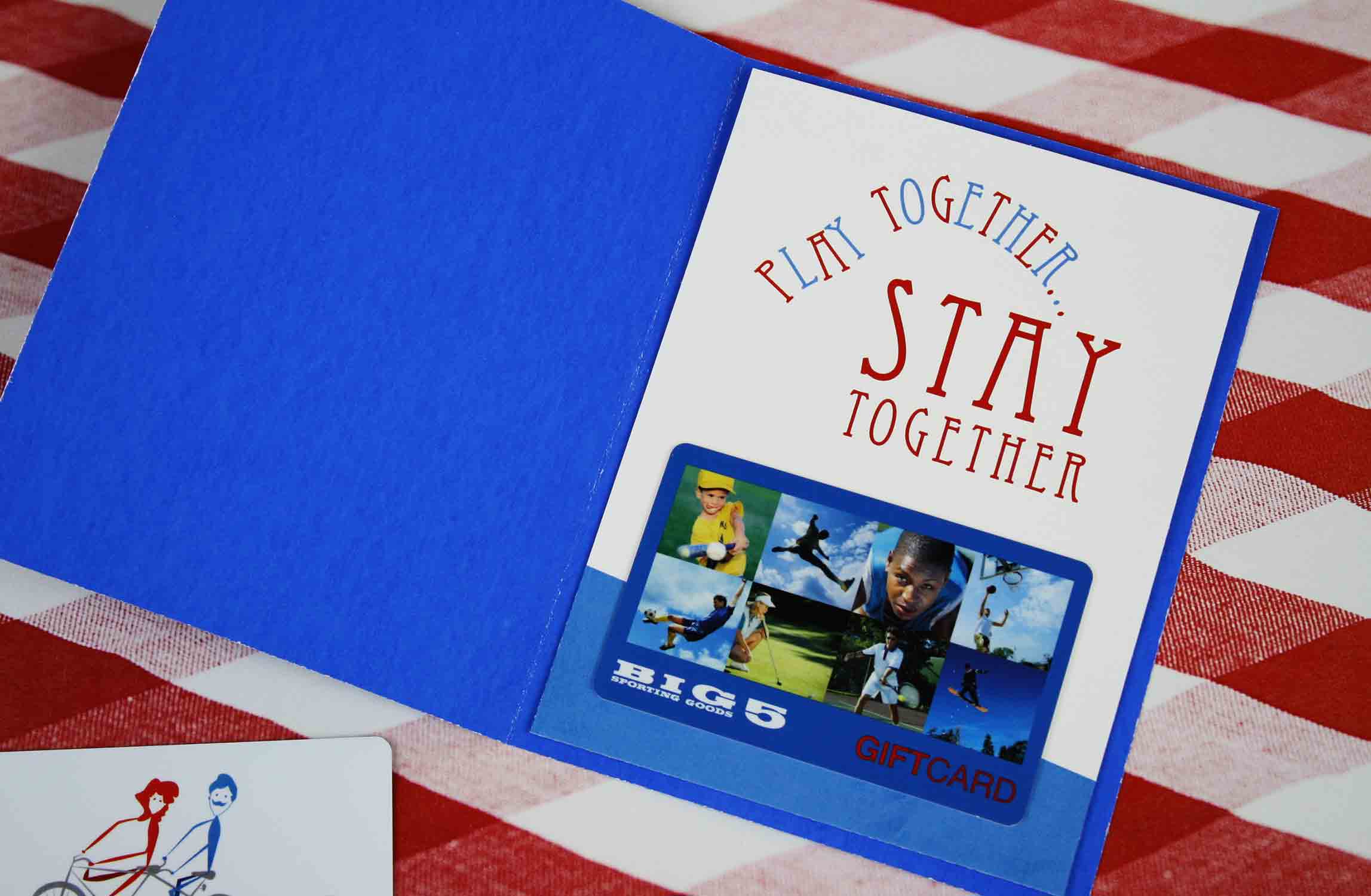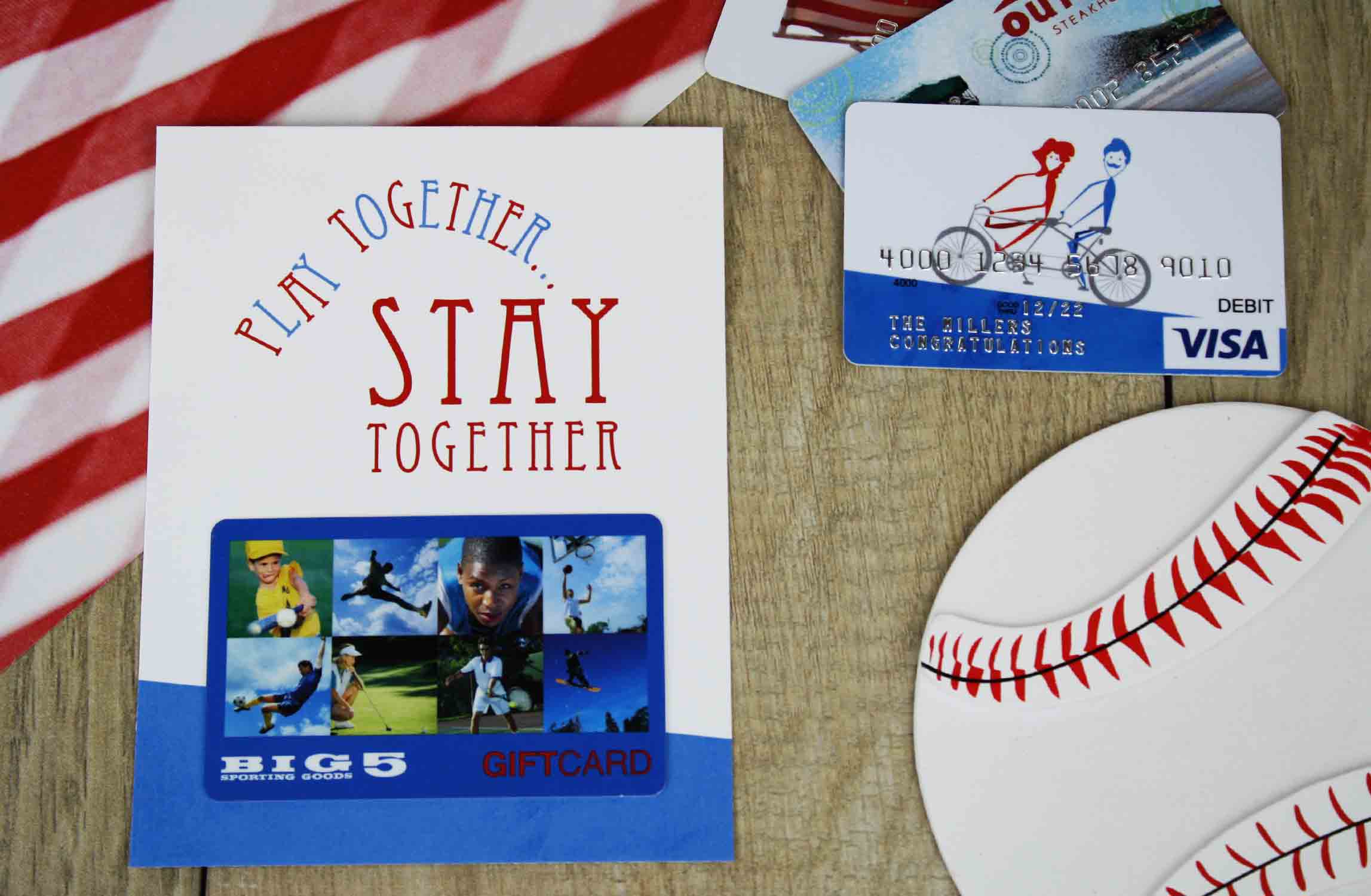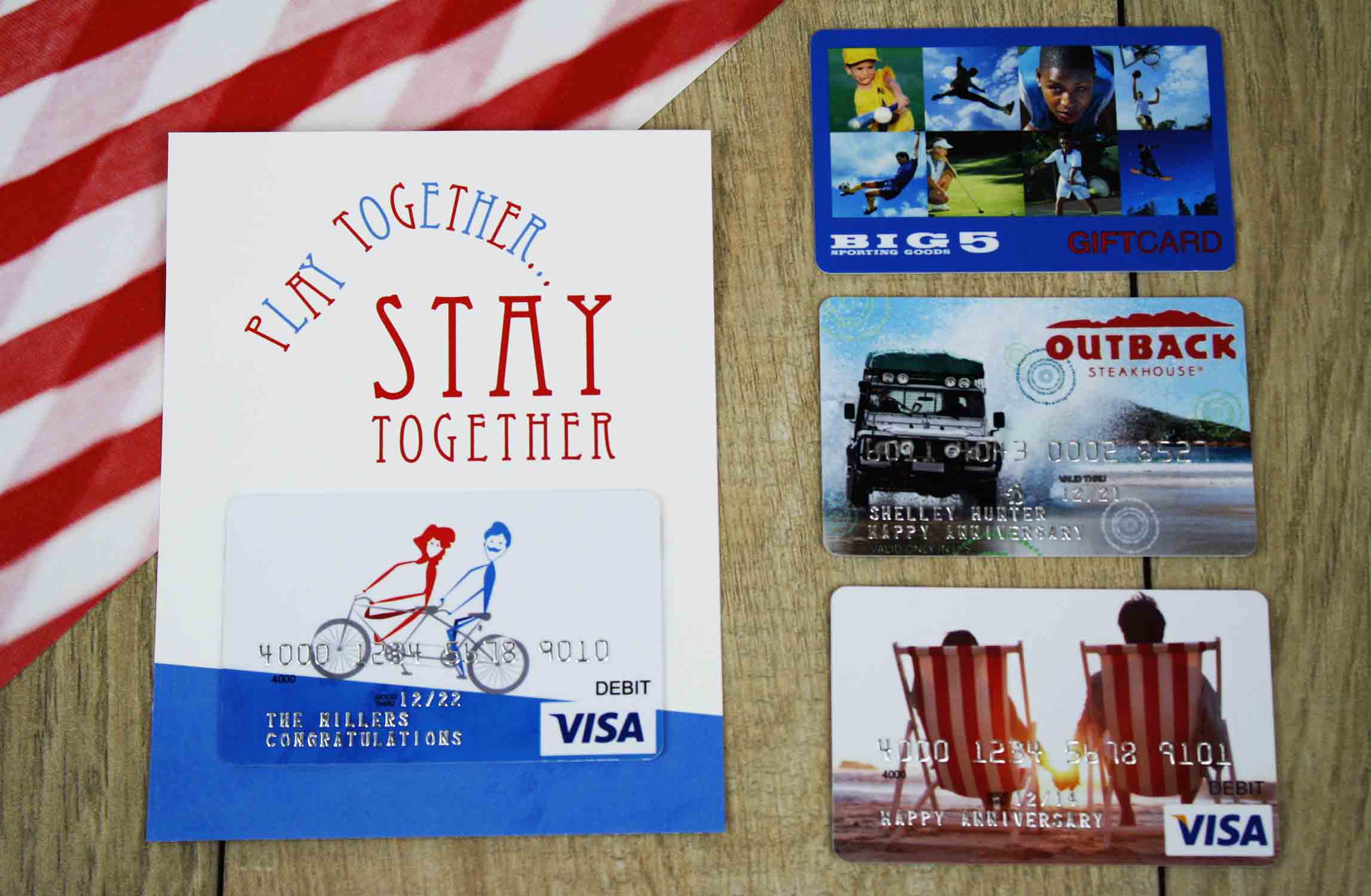 Make the Folded Holder
If you look at the folded gift card holder, you'll see that it should be folded just above the people on bikes and just below the blue "Play Together, Stay Together" line. Although you can probably guess where to make the folds, I always measure the card so I can flip it over and fold it accurately. For me, the fold lines are at the 3″ and 6-1/4″ marks.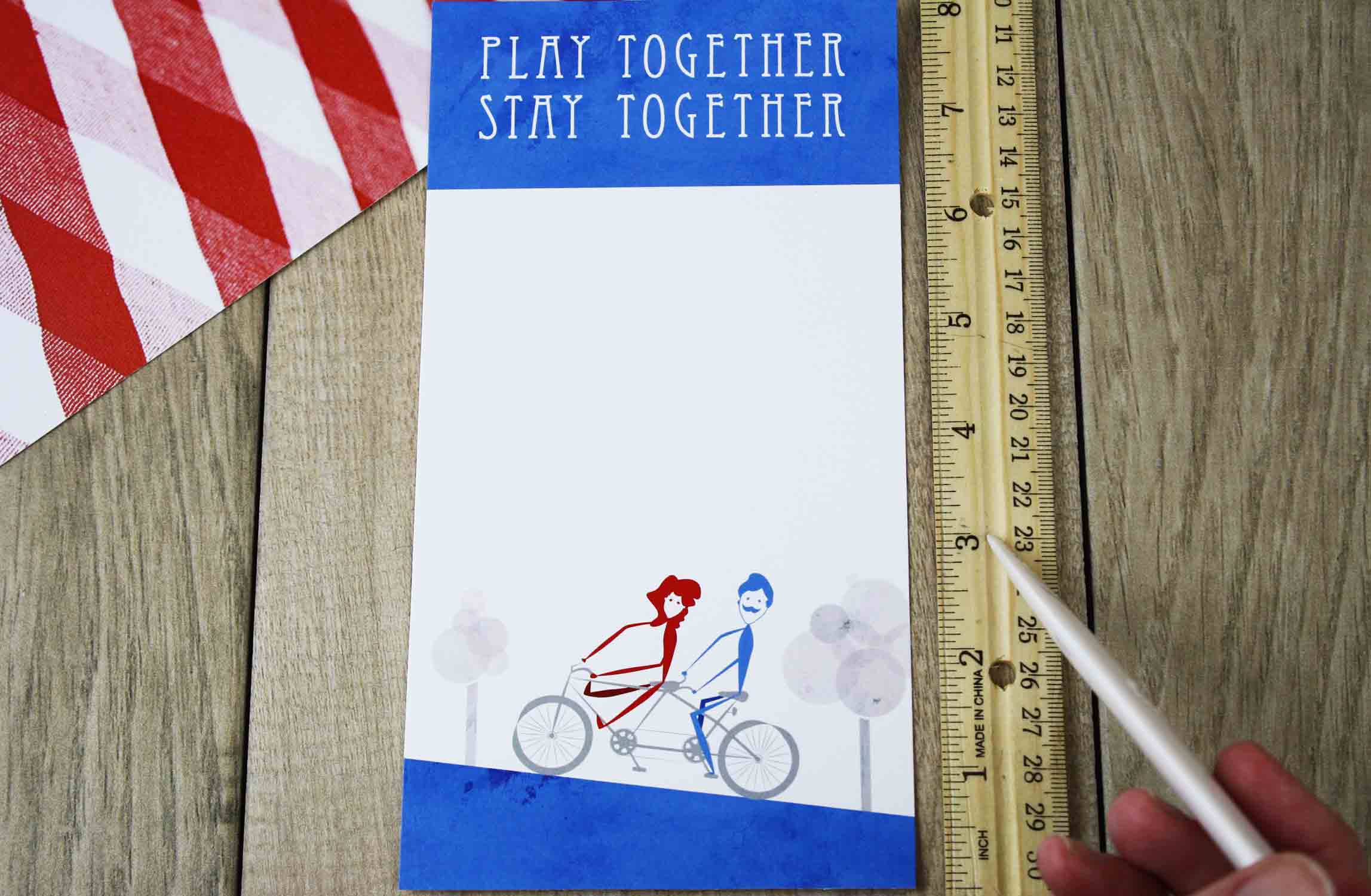 Using a ruler, mark the fold lines and then flip the card over to mark those same measurements on the back.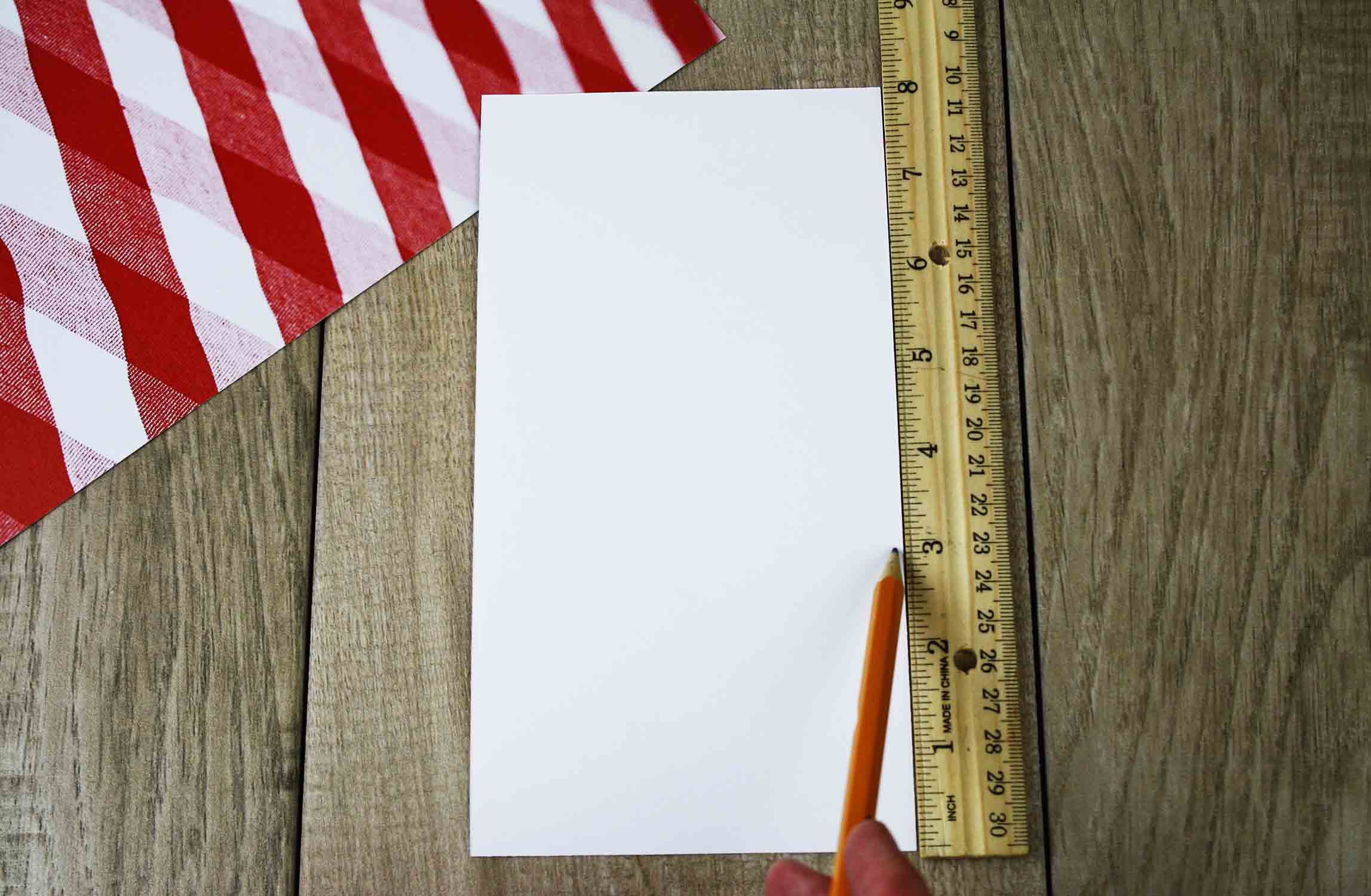 Using a bone folder (or another semi-sharp tool you have around the house like the back of a butter knife or the edge of the plastic gift card), score the paper on the fold lines using a ruler as your guide.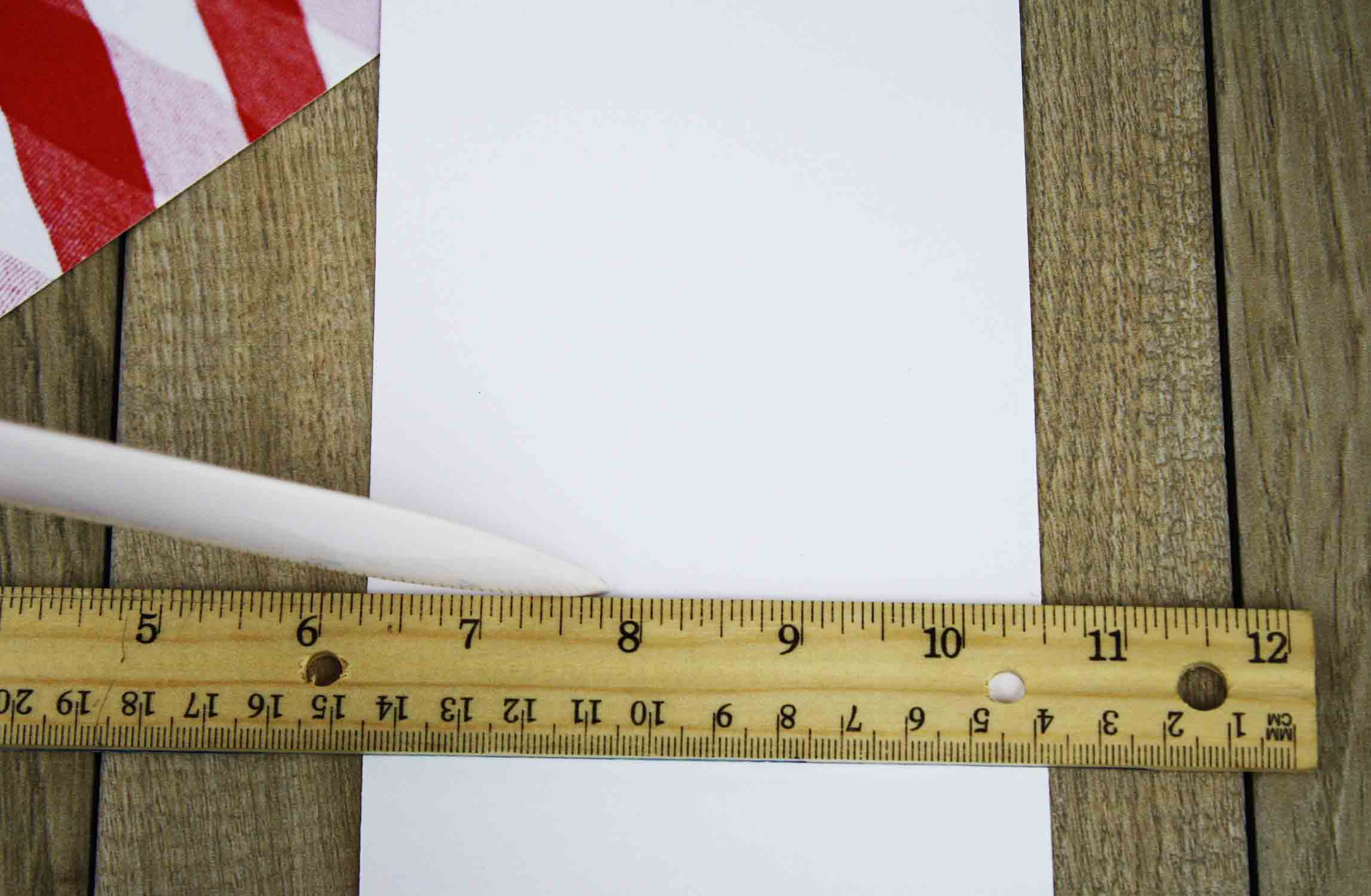 Fold the gift card holder as shown so it makes a little pocket, perfectly sized to hold the sporting goods gift cards. Using double-sided tape or a glue stick, seal the edges of the gift card pocket, then put the gift card (or cards) inside. Write a personal note in the space above the card. In this example, I used colorful brads to hold the pocket in place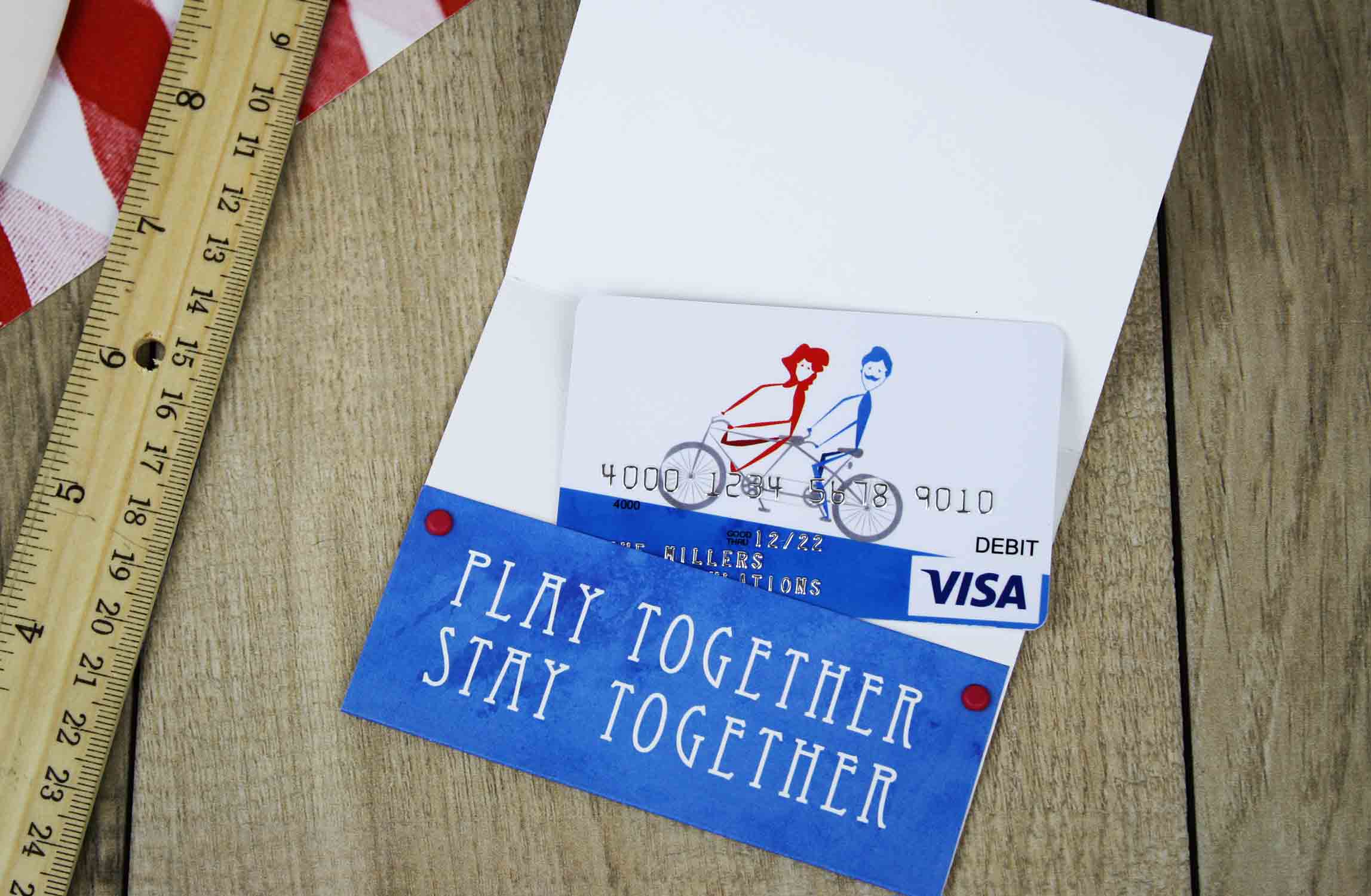 Now all you have to do is present the gift card in a fun way. You can simply deliver it as a greeting card, which works. But I like to give the couple something to really complete the gift. That could be a nice bicycle pump for a bike store gift card, a can of tennis balls for a tennis store gift card or a frisbee for an outdoor equipment gift card. There really are many options, so get creative!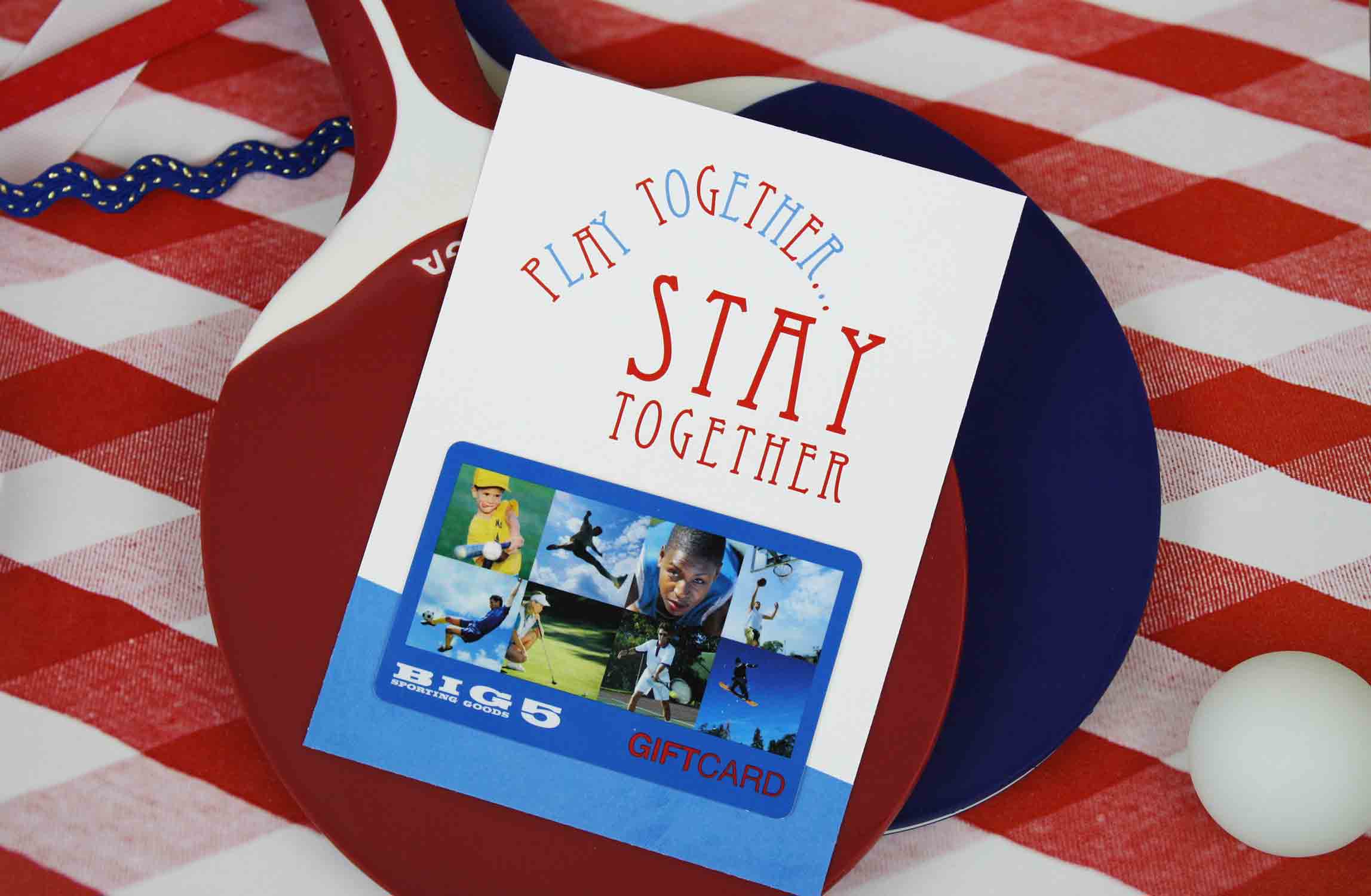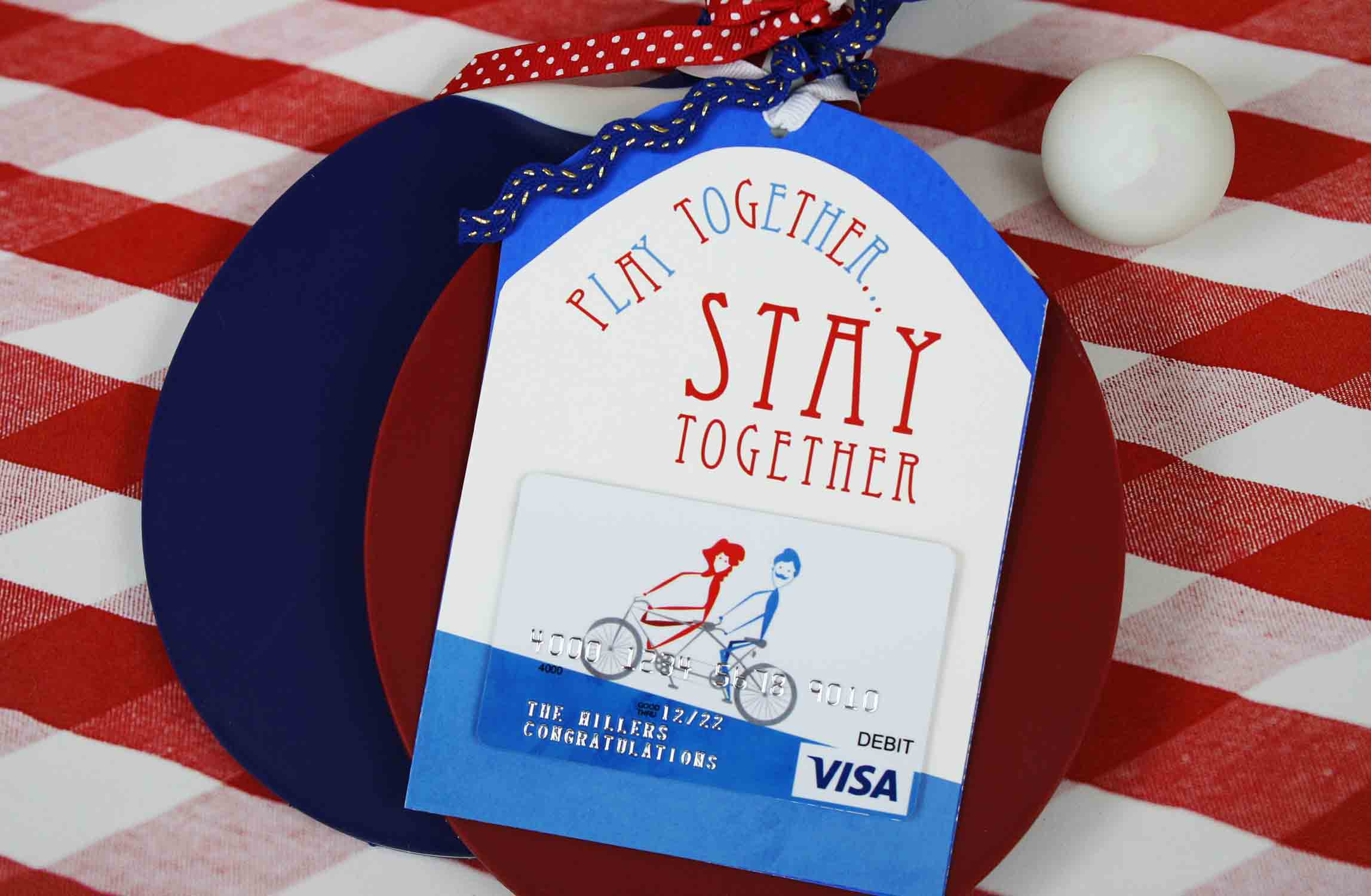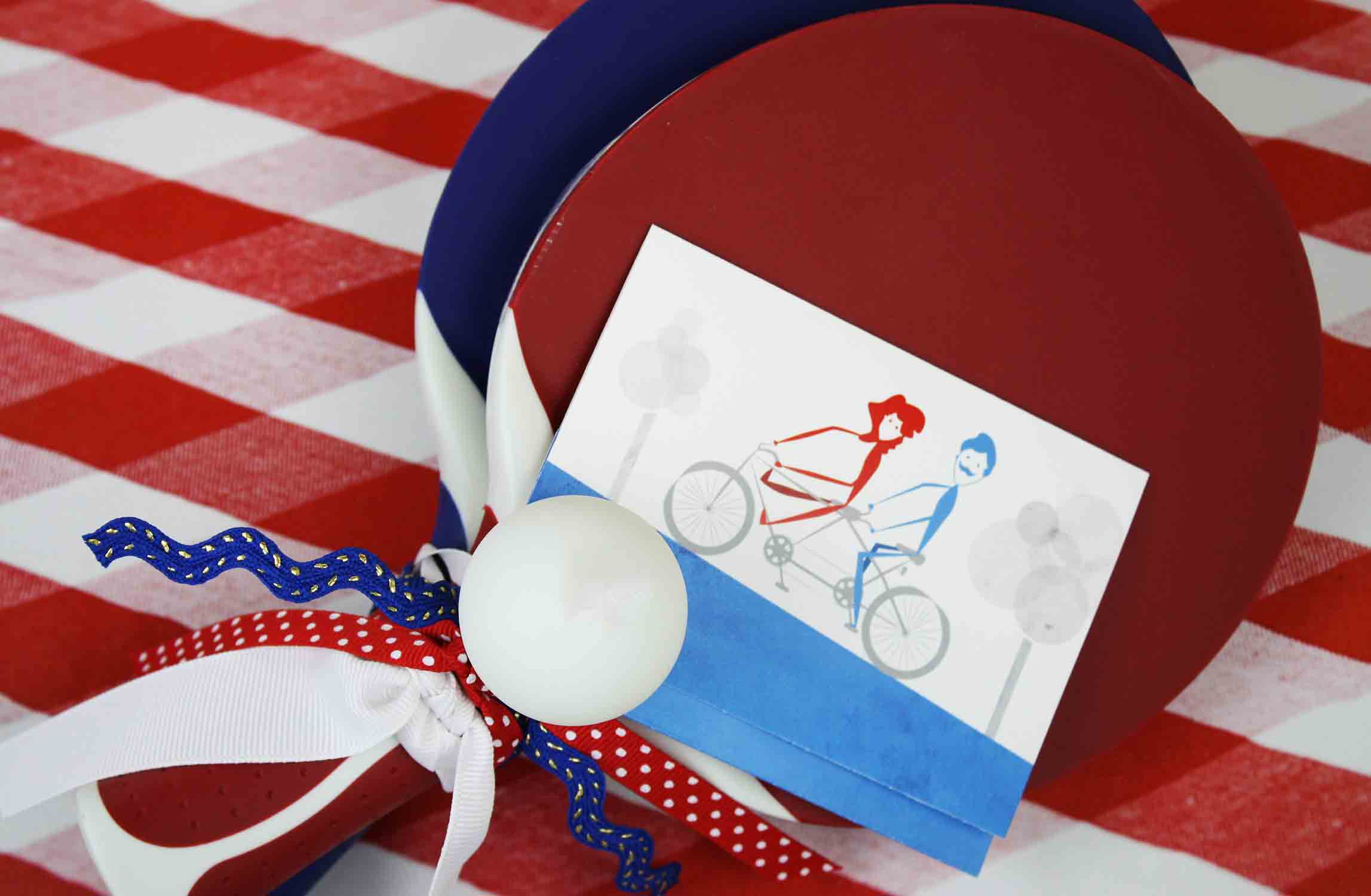 Send it in the Mail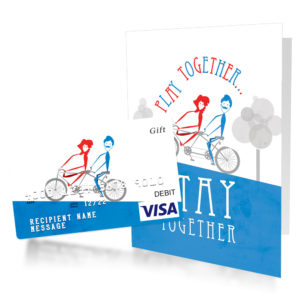 If you would rather be out playing yourself than crafting up your next wedding gift, then there's an easier way! Simply order the "Play Together" Visa gift card and select the standard greeting card option. Take a moment to personalize the card and the accompanying greeting card with the couple's names and a special message. Tell us where to send the card and we'll take care of the rest!
More on Pinterest
For more free printable gift card holders, follow
Gift Card Girlfriend on Pinterest
. If you use this printable, send me a link to your page in the comments below or contact me on Twitter
(@GCGirlfriend)
. I want to see what inspires you.
Happy Gift Carding!
~Shelley Hunter, Gift Card Girlfriend