Guest Post: We love Starbucks gift cards just as much as the next guy; the great designs, the Frappuccinos® you can purchase with them, whipped cream or no whipped cream… Though many people love their gift cards, we bet not many of those people love them just as much as this woman does. Catherine Luzel Francisco has been traveling around the globe collecting none more than Starbucks gift cards for ten years now. We had the chance to talk with her about her hobby and just what made her go on this highly-caffeinated gift card journey.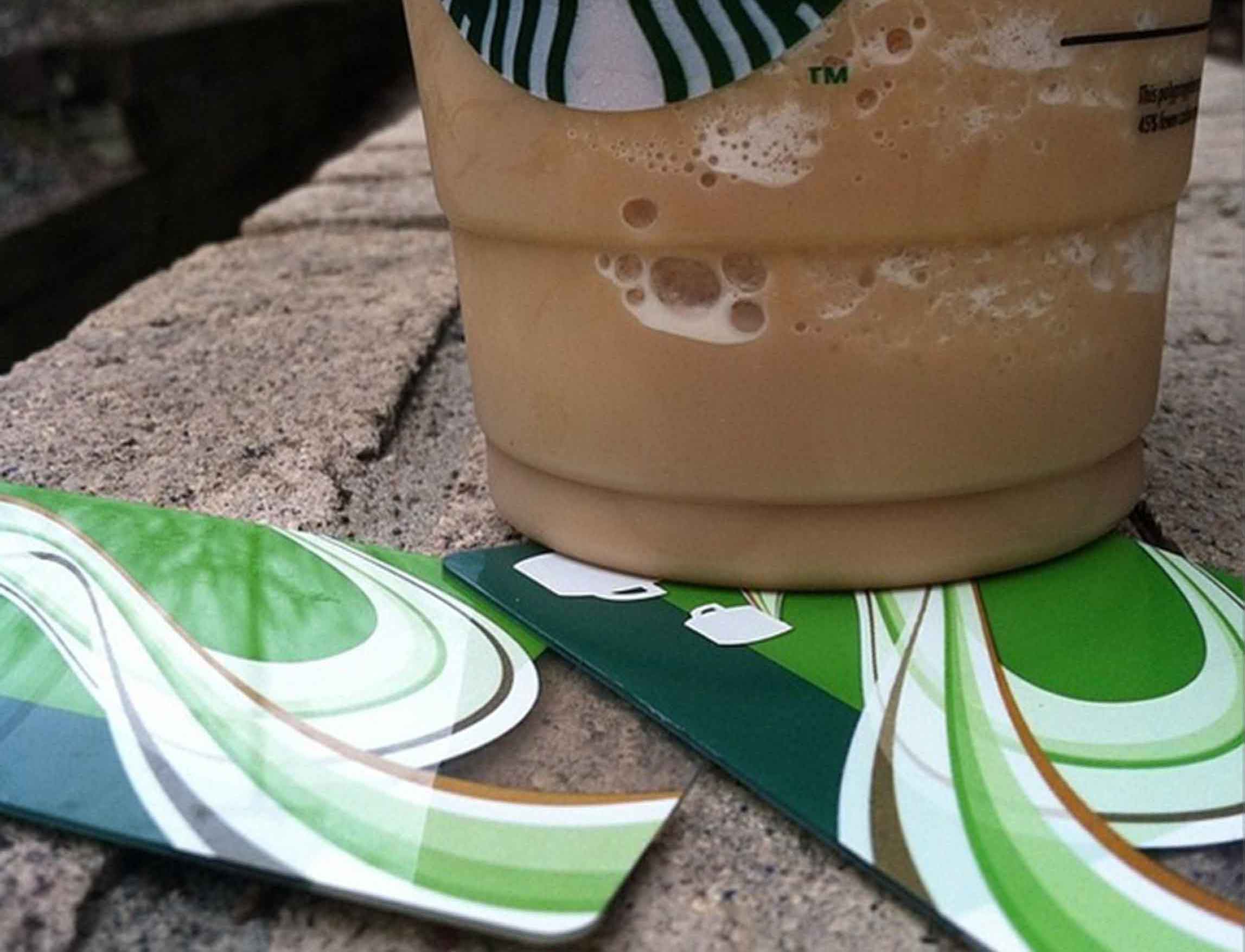 How long have you been collecting?
I have been collecting for ten years now, since 2004.
Which is your favorite gift card and why?
My favorite gift card is the personalized gift card my friend gave to me. She had it made at Starbucks.com and it has my full name on it.
How many gift cards do you have?
I got my first Starbucks gift card in 2004, in New York. After ten years of collecting, I think I have around a thousand cards, which are categorized per country. I often rearrange them in four card albums. Some of the cards have similar designs but are from different countries.
What caused you to travel the world and collect Starbucks gift cards?
I love Starbucks, and most countries I have visited have Starbucks in them. Also, I am a huge fan of Starbucks gift cards since they have a lot of perks, the designs are nice, and they differ in most countries.
For me, Starbucks gift cards are the best souvenirs. Since 2004, anytime I traveled, I collected gift cards from different Starbucks locations. In addition, whenever my family and friends would travel, I always asked them to buy me Starbucks gift cards before purchasing any other souvenirs.
Before leaving any country I visit, I am sure to use up all of the funds that were on my gift cards. This is because Starbucks gift cards can only be used inside of the country where I purchased them. After each trip, I usually try to give used gift cards away to my family and friends as mementos.
Since I did my first Starbucks city tour in Melbourne, Australia in 2006, I saw to it that any other city I would visit in the future must have Starbucks stores. The more stores and gift cards, the more excited I get.
Can you tell us a little about your very first Starbucks gift card tour?
When I was in Melbourne, Australia, I picked up a free city-map from a hostel. In the map were six Starbucks logos pinpointing where the different stores were. I was surprised that there were only six. I made it a goal to visit each store, buy gift cards of different designs, and take photos of the gift cards and receipts. Since most receipts fade after a few months, I take pictures of them to keep track of the dates visited and store addresses, which I later use for my Starbucks tour list.
Now, wherever I travel, I make sure I visit as many Starbucks stores possible. My highest record was in 2008, when I visited 248 Starbucks stores in New York, New Jersey, Detroit and Chicago in a span of three months.
Wow, that is a lot of Starbucks visits! Could you tell us more about this trip?
I didn't visit any museums or art galleries; instead I visited five to 12 stores a day. Since, for my records, I have to have a receipt from each store I visit. I buy a Starbucks gift card before I purchase any coffee or merchandise.
Do you have any fun facts to share about any of your trips?
In the UK, if you put 20 pounds on your Starbucks card, you get a free drink. In Australia, if you fill up your card with $35, you get a free drink as well. In Korea, if you put 50,000 won ($50 USD) you also get a free drink, plus some type of limited edition card, handkerchief, key chain, coffee coaster, etc. In the Philippines, occasionally, they have promos when you load 1,500 pesos onto a gift card.
So, we have to ask, have you tried everything on the menu? What is your go-to drink?
I haven't tried everything on the menu. My go-to drink is usually a green tea latte with an extra scoop of green tea powder and no syrup or a green tea Frappuccino® with no whip cream or syrup. Sometimes I get the signature chocolate or I will order a latte.
So, there you have it, folks. Catherine is the definition of a Starbucks gift card aficionado. After reading her story, if you would like to start a collection of your own (or if you just love coffee), you may be interested in our discounted Starbucks gift cards.