Mother's Day is Sunday, May 8, 2022. Here is a roundup of what NOT to get for the moms you want to celebrate this time of year.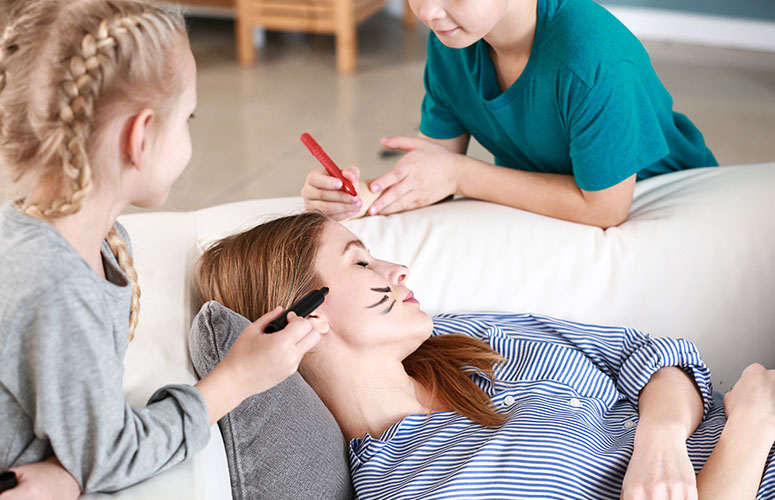 I don't usually share this type of detail here on the blog. Still, it's 2022, and everybody knows much more about everybody else than we used to.
For 20 years, I worked really hard to ensure my work-at-home office looked every bit like the top-notch professional that I am. I sequestered myself in the closet for conference calls to ensure my kids didn't interrupt important meetings. I removed my baseball cap lest anyone think I had been out in the sunshine rather than chained to my desk, and kept strict "office hours" like everyone else on the team. But when the (cough cough) "situation" sent the entire world home, things changed.
Now kids and pets are commonplace in conference calls. We applaud people who take the time to go outside in the middle of the day, and "office hours" ebb and flow around our family commitments. I could be bitter for having had to work so hard to maintain professionalism for all those years, but instead, I see it as a welcome change to the work-at-home lifestyle. In a world that increasingly values authenticity, this had to happen.
So, welcome to my beautiful mess of a life—and those of the women who bravely shared their stories. In this episode, we talk about Mother's Day gifts gone wrong. My hope is not to wag a motherly finger of scorn at the misguided gifters below but rather to commiserate with the recipients and help future givers think twice before making these same mistakes. As the saying goes, "when we know better, we do better."
Let's get to it.
Below is a list of the worst Mother's Day gifts you can (and should) avoid. Plus, suggestions that would have been more helpful.
1. Don't Give Mom a Vacuum (or be proud of it if you do)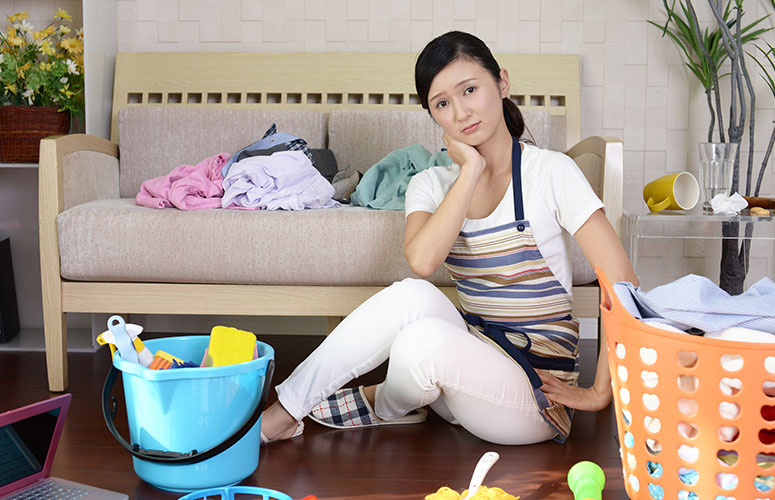 Brianna Leonhard, founder of The Third Row Adventures (a travel blog focusing on travel with young families) just wanted a clean house. That's all. And maybe she just wanted to vent a little. She did not want or need a new vacuum. But that's what she got. In Brianna's words:
"During COVID, we were sheltering in place for Mother's Day 2020 and our kids were 2 and 7 months old at the time. I had complained about being stuck at home all day but not able to even vacuum the floor because the kids were constantly destroying the house. On Mother's Day, a brand-new vacuum showed up from Amazon. My husband seemed genuinely proud that he had listened to my complaint and attempted to help me fix it.
What made this gift "the worst" was that he had never used our old vacuum (which still worked by the way) and was gifting me a new one with the hopes that it magically created vacuuming time. I kept it and donated the old one because I did not want to hurt his feelings, but it definitely did not make me feel like an awesome mom. Just a mom who can't vacuum regularly, even with a new one."
I hear you, Brianna. If you are considering getting a vacuum or other cleaning appliance for the mom you want to celebrate this year, stop. Take it out of the Amazon cart and listen to what your wife is REALLY saying. A. she is a travel blogger, for goodness sakes, and she's trapped in the house. She needs a day outside all to herself. B. She can't find the time to clean the floor because the kids are always on it. Take the kids for a drive so she can have a moment to herself. C. No need to do anything other than just tell her she's doing great and that the floor doesn't matter…but that you will help pick it up if that's what she needs. So many choices. Buying a new vacuum isn't one of them.
2. Don't Give Mom Something that Doesn't Work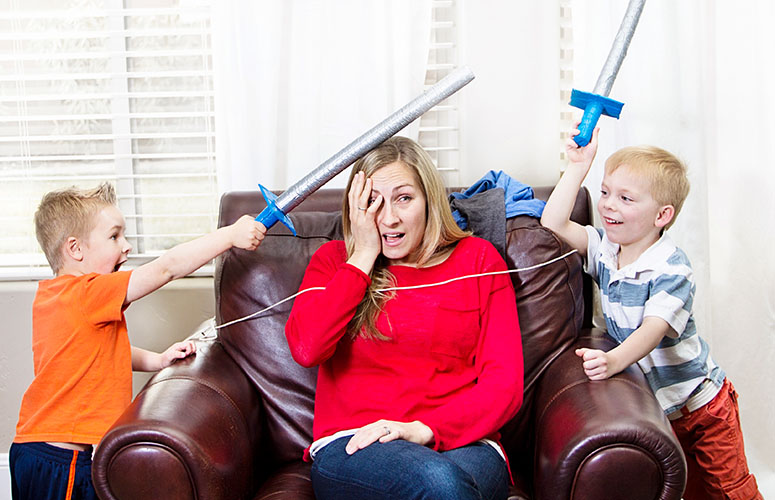 When Olga Voronkova, busy mom and founder of a software development company (KeyUA), received a foot massager for Mother's Day, she liked it. Until she tried it. Then it didn't go so well. In her words:
"My daughter, with the help of her father, chose a wireless foot massager for her Mother's Day gift. The present looked quite impressive. Later that day when I sat down to try the foot massager, it didn't help relax my tense feet. Instead, it had a tickling sensation. It was the worst gift ever…though the fault was of the manufacturing company."
How could her daughter know? She really couldn't, but maybe dad could have read some online reviews or asked verified buyers how the product worked before giving it as a gift. Better yet, they could have given her an old-fashioned foot massage at home or sent her to the spa to get a professional massage.
3. Don't Give Mom Something Fragile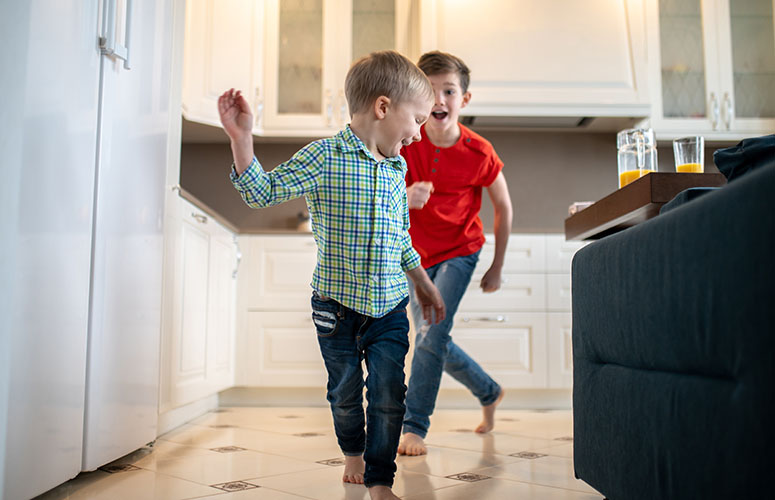 As a mother of seven (yes, you read that right), Rachel Fink of ParentingPod has received quite a few Mother's Day gifts. Most have paid the perfect tribute to her hard work as a mom, but not this one.
"A few years ago, my husband's sister, who I don't really see much of, made a big gesture of giving me a mother's gift and coming over for a weekend. It felt a bit performative, but still, I was impressed when she said she had a gift. She also made a big fuss about how the gift was one of a kind, and how it was expensive, but that I was worth it, so I was excited to see what it was.
The gift turned out to be a massive glass jar. She had gotten it in one of her travels, and she said it was completely handmade and authentic, and that it would be perfect for me to put flowers in and keep on the table.
Now don't get me wrong, jars can be nice, and I put my Mother's Day flowers in them. But a massive glass jar isn't exactly child-proof, and I'm a mother of seven very energetic kids. Because she made a fuss about how expensive it had been, I was constantly anxious about protecting it and making sure it didn't fall and break, so it became a chore rather than a source of joy. I would have preferred something a lot cheaper that was thoughtful and above all, child-proof."
Heavens yes. Whether you have one baby or seven, Mother's Day is not the time to receive yet another thing to keep watch over. Sounds like that vase was more of a "present" than a "gift." A gift is something you want or need. A present is something the giver thinks you should have—"I present this item to you…"
Don't present moms with anything fragile on Mother's Day unless they ask for it.
4. Don't Give Mom an Ulcer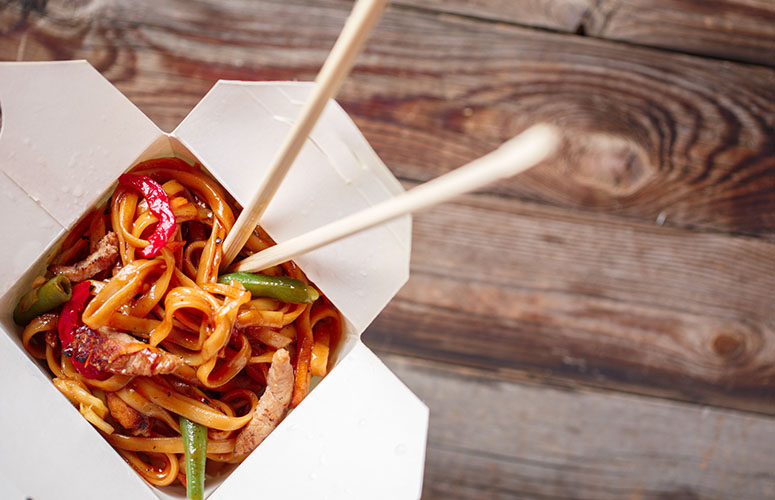 I know moms who developed ulcers after months and years of fretting over their kids, but this is more of the overnight kind–the type of ulcer that instantly burns a hole in your stomach lining, forcing you to go to the doctor's office the day after Mother's Day. What a gift!
Arvie Narido of Gift Rabbit shares this tale:
"My husband gave me a pink Kate Spade wallet for Mother's Day and cooked noodles for our Netflix date night. He didn't tell me that he made a Spicy Mi Goreng. He told me the spiciness level was only subtle (since I have a low tolerance for spicy foods). But when I ate the noodles, they burned in my mouth, and I cried my eyes out. My stomach was in pain for the next few hours, and I was vomiting. We went to a doctor the next day and found out that I had a gastric ulcer."
Yikes. I think I'll refer us back to that "gift vs. present" advice above. When it comes to making a homemade dish for Mother's Day, stick to the recipes mom wants or likes rather than the ones you want to make. Unless you are purposely trying to make your mom sick, of course.
5. Don't Give Mom Something Stinky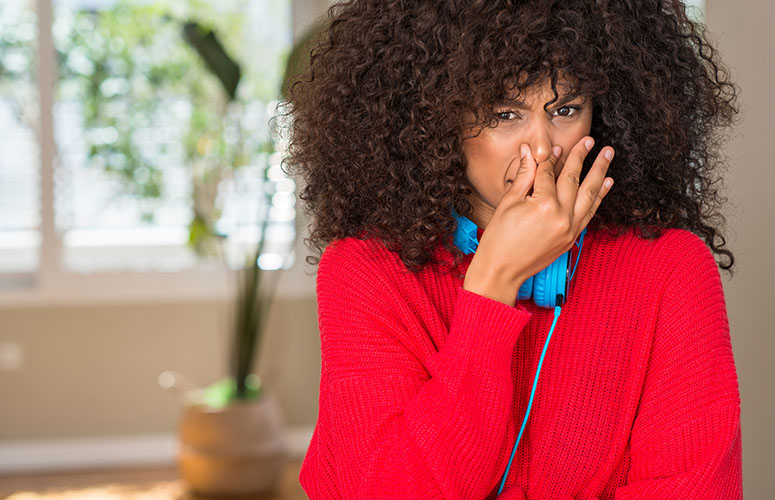 What's that smell? Not exactly the reaction you're looking for when you light up the homemade candle given to you by someone at the office. Heather Welch of Ukelele Tabs still doesn't have the answer to that question. Here's what happened.
"My workplace had a very energetic admin lady who was also extremely caring. For Mother's Day, she gave every mom in the office a handmade candle. I do enjoy a scented candle. After a long day at the office, I decided to light the candle. But the most odorous smell filled the room. It was so bad, I thought our dog had done its 'business' in the bathroom, but I couldn't see anything on the floor. After some investigating, I realized the smell was coming from the candle.
I never said anything because giving the candle was a kind gesture, but to this day I'm not sure if the scent it gave off was intended or not."
I don't love every scent at Bath and Bodyworks or Yankee Candle, but I've never smelled one that had the fragrance of feces. Make sure any candle you choose for Mother's Day passes the sniff test before you wrap it up with a bow and deliver it to mom.
6. Don't Give Mom a Self-Help Book (EVER!)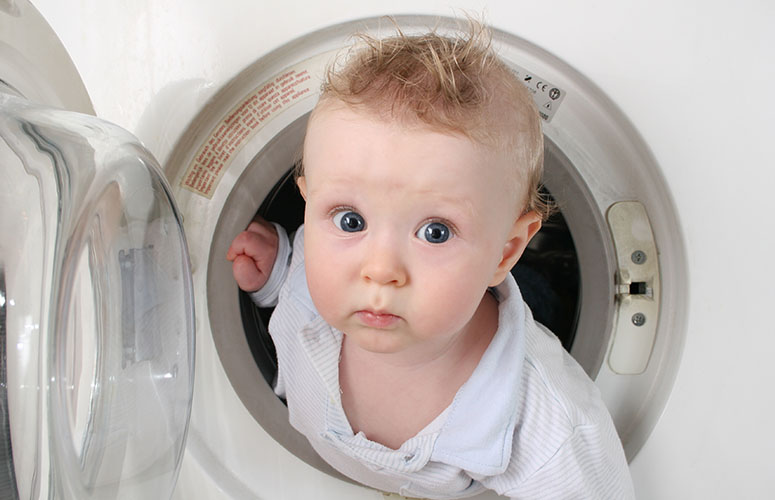 Oh, this one hits a nerve. Mothering is hard work and the last thing any mom needs is the not-so-subtle suggestion that she could be doing it better, especially on Mother's Day. Jessie Synan of Pray with Confidence shares this experience:
"A few years ago, a family member tried to be thoughtful and give me books because she knew I loved reading. However, every book she gave me was about how to have more peace in life, and how to quell anxiety! Although she had good intentions, I don't think she realized that giving multiple books about anxiety also gave me the feeling that I must appear more anxious than normal. Needless to say, it's been years and I still try to act extra calm and peaceful around her!"
My sister once suggested I apply for an extreme makeover then proceeded to give suggestions on what I should put in the pitch: "I've had three kids, I've let myself go…" So yeah. I also put a little extra effort into my appearance whenever she's around.
Here's a thought. Can we just applaud moms for birthing humans and doing the best they can to love and raise them with the resources and information they have? Let's save the self-help books for never or for when a struggling mom specifically asks for help in a particular area of her life. Even then, ask her what book she wants.
Give a "Gift" (Not a "Present")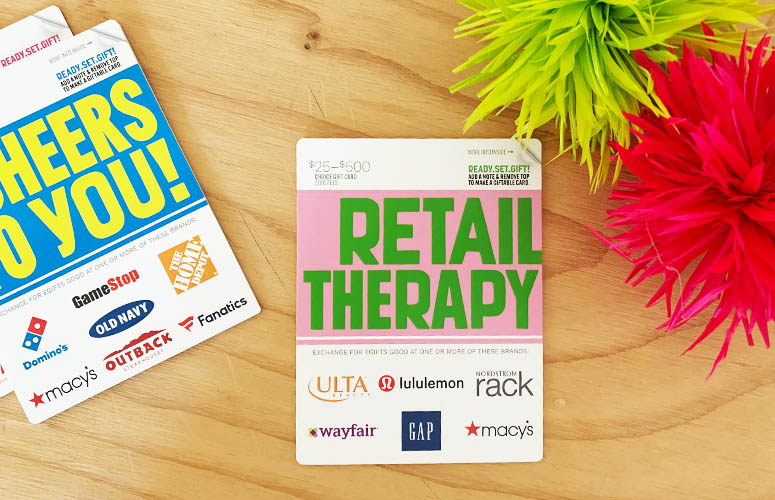 Let me say this again. A gift is something the recipient wants or needs. A present is something you think the recipient should have. Some things can be both. For example, my son likes to golf. I have heard him say, "I need a new putter," or "Drew has a really good putter." So, in theory, giving him a putter would be a gift. (A great gift, actually, because Drew really does have a nice putter.)
But what if I went to the sporting goods store and chose a putter that fit my budget or that the salesperson suggested? If I guessed correctly, it would be a gift. But it also might be a "present" if the putter is the one I wanted to give, but is not the one my son wanted to receive.
I don't mean to make this sound overly complicated. It's not.
Being a good gift-giver means thinking about the recipient's wants or needs, paying attention to wishes expressed when they're not being asked, or simply observing the way they live their life.
And if you're not sure what gift to give, then get a gift card instead. Seriously, that's why we have gift cards. The gifts you give mom for Mother's Day should show appreciation and lift her spirits—not send her to the emergency room with an ulcer, trigger anxiety she doesn't know she has, or force her to guard a fragile decoration that the kids will likely knock over before Father's Day. Nobody needs that.
Here are some of my favorite Mother's Day gift cards. You can also check out this post on Mother's Day gifts, free printables for mom, and more.
What has been your BEST or WORST Mother's Day Gift?
What are some of the best and worst Mother's Day gifts you have received? Let me know in the comments below or reach out to me on Twitter (@GCGirlfriend) or on Instagram (@Gift.Card.Girlfriend).
Happy Mother's Day and Happy Gift Carding!
~Shelley Hunter, Gift Card Girlfriend