Check Your The Home Depot® Gift Card Balance
How can I check the balance remaining on my The Home Depot® gift card?
Here's how to check the balance on your The Home Depot gift card: 
Visit any The Home Depot store and ask a cashier to check the balance for you.
Call The Home Depot at 1-800-430-3376. 
Where can I find information about how to check my The Home Depot gift card balance?
Easily check your The Home Depot gift card balance by looking at the back of the card. You will need the 19-digit card number as well as the 4-digit ID number. Once you have located both sets of numbers, you will be all set to check your balance online, over the phone or in-store.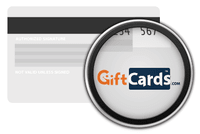 Can I reload my The Home Depot eGift Card after I've spent the full value?
The Home Depot GiftCards.com gift cards are not reloadable. Once the value of the card is depleted, the card is no longer valid. However, we recommend keeping the gift card until you are certain that items purchased with the card will not need to be returned. We offer reloadable cards to corporate customers at OmniCard.com.
I'm Shelley Hunter, Gift Card Girlfriend at GiftCards.com. If you have a gift card to The Home Depot -- whether you purchased it from us here at GiftCards.com or in a grocery store, or directly from The Home Depot -- then, to find out the balance of your card, you're going to need to know the gift card number, as well as a PIN. And you're probably going to have to scratch it off to get to it. If for some reason your card does not have a PIN, then you're going to have to take it into The Home Depot and have them check the balance for you. But in most cases, if you have a card number and the PIN, click the link on this page and it will take you right to where you need to go to get the balance of your Home Depot gift card.