Featured
Saks Fifth Avenue
Gift Card
Shop luxury fashion and inspiring style at Saks Fifth Avenue. Design a new wardrobe or add to one with jewelry, shoes, handbags and accessories. Saks Fifth Avenue is the fashion destination for men, women and kids.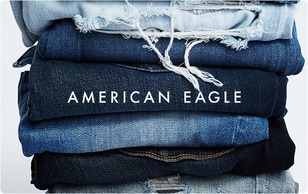 American Eagle
Gift Card
Find the latest trends in apparel at affordable prices. American Eagle sells what everyone is wearing, from jeans and shorts to t-shirts and dresses. Assemble the perfect outfit for back-to-school or prepare for summer break with swimsuits and loungewear.
Giftcards.com Benefits
Fast
Virtual gift accounts arrive within minutes*, and plastic cards within days. All orders are guaranteed.
Convenient
We offer the widest variety of gift products online, in any dollar amount between $10-$500.
Savings
Earn G-Money points on select purchases and redeem for savings on future purchases.
*eGifts are normally processed within minutes. Processing may take longer depending upon order volume and if additional verification is required.