Every Dollar Helps Habitat for Humanity
$3 helps buy 3 pounds of finish nails to put that finishing touch on a Habitat home.
Every 21 seconds, Habitat for Humanity empowers a family to improve their living conditions somewhere around the world. But even in the U.S., for 1 in 4 families, having a stable place to call home is just out of reach.
Habitat for Humanity Giving Good Cards Make a Difference
When you buy this Giving Good Card, GiftCards.com donates 3% of the purchase to Habitat for Humanity. That 3% comes out of our pocket, not yours and goes directly to the nonprofit that helps families build affordable homes in more than 70 countries around the world and in all 50 U.S. states.
Think your 3% can't make a difference?
If you buy a $100 gift card, for example, GiftCards.com donates $3 to Habitat for Humanity. That $3 can buy 6 wall plates for electrical outlets, 3 satin nickel round cabinet knobs, 3 electrical outlets, 3 pounds of finish nails, masking tape, and more. If you buy a $250 gift card, GiftCards.com will donate $7.50 which could turn into a paint brush, paint thinner and other painting supplies.
More importantly, every dollar helps build safe and healthy homes that children and their families can benefit from. With the money you're already planning to spend on gift cards, at no additional cost to you, your purchase helps create a world where everyone has a decent place to call home.
FAQ on Habitat for Humanity Giving Good Cards:
Blackhawk Network, Inc. will donate 3% of the purchase price of this card to the featured charity. Campaign begins when cards are first sold and continues as long as cards are available for sale.
Where to buy Giving Good Gift Cards in Stores
Blackhawk Network launched Habitat for Humanity Giving Good gift cards in stores in the fall of 2020. Below is a list of stores that currently are or will be selling Giving Good gift cards in their "Gift Card Mall" or other in-store kiosks:
Gift Card Girlfriend Video Transcript
I'm Shelley Hunter, Gift Card Girlfriend. I'm really excited to tell you about the Giving Good Gift Card that benefits Habitat for Humanity.
First let me tell you how the card works. Each Giving Good Gift Card is usable at a curated set of stores and restaurants listed on the card which means the recipient has a choice of how to use each card. And when you purchase a Giving Good Card, 3% of the value loaded onto the card will be donated to the charity identified.
There's no activation fee or expiration, and you don't pay extra to offer that flexibility to the recipient, or to make the donation.
This is just a great way to do more with the money you already intend to spend on gift cards.
And if you're not familiar with this charity, Habitat for Humanity is a nonprofit organization that helps families build and improve places to call home.
The organization believes that affordable housing plays a critical role in strong and stable communities.
You can learn more at habitat.org.
Again, I'm Shelley Hunter, your consumer guide to gift cards.
As you think about the gift cards you plan to give this holiday season, consider a Giving Good Gift Card where the recipient has a choice. You don't have to pay extra for it and 3% of the load value goes to a worthy cause.
About Habitat for Humanity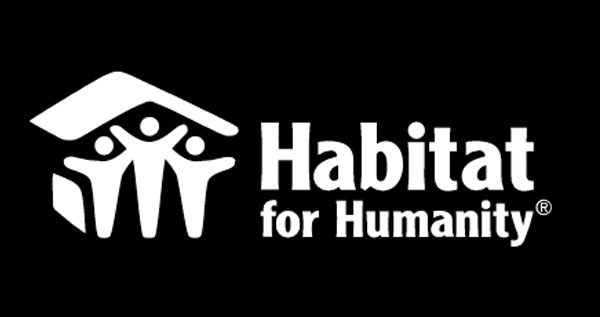 Habitat for Humanity brings people together to build homes, community and hope.
Habitat partners with people in your community, and all over the world, to help them build or improve a place they can call home.
Habitat homeowners help build their own homes alongside volunteers and pay an affordable mortgage.
With your support, Habitat homeowners achieve the strength, stability and independence they need to build a better life for themselves and for their families.
Learn more about
Habitat for Humanity.