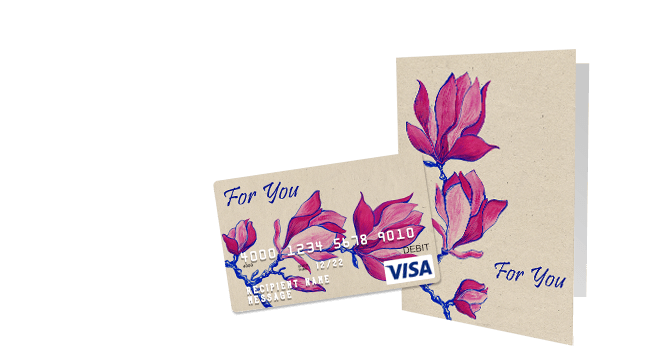 Top Grandparent Gift Cards
Grandparent Gift Ideas
Not to be confused with Mother's Day and Father's Day (on which you should also honor your grandparents), National Grandparents Day is celebrated in the United States on the first Sunday after Labor Day. The commemorative holiday has its own song ("A Song for Grandma and Grandpa") and its own flower (Forget-me-not). Though Grandparents Day doesn't get quite the attention "regular parent" days receive, it should. After all, we wouldn't be here without them.
Here's how to give Grandparents Day gift cards:
1. Grandkid Cards. Besides their bursitis and arthritis, there are few things grandparents talk about more than their grandkids. So a gift card with a picture of the grandkids on it is the perfect present. Make sure to use headshots so the image is easy for aging eyes to see. And write a simple message, like "Love you Nana," on the embossed message line.
2. Remember When. Find an old photo of grandma and grandpa back in the day. Scan the photo into the computer. Leave it black and white or use photo editing software to colorize grandma's broach or grandpa's red baseball cap. Upload the photo to make a personalized gift card. Deliver the grandparent gift card with something else nostalgic like a box of their favorite novelty candy, a framed copy of a handwritten love letter you found next to the picture, or a vintage vase that looks like their old china pattern.
3. Come Visit. If grandma or grandpa lives out of town, send a gift card to pay for the next trip out. Upload a photo of the entire family in front of the house and turn it into a custom Mastercard® gift card. Add the words, "Come visit" to the card. When you send the grandparent gift card, be sure to write down best possible days for a visit so they can spend as much time as possible enjoying the entire family.
If you don't have a Grandparents Day photo of your own, select a Grandparents Day gift card design from our predesigned gallery. The gallery is full of gift cards created by our designers.
Grandparents Day Savings
Whether you're officially celebrating Grandparents Day or just want to do something nice for your grandma or grandpa, using discount gift cards is an excellent way to save on treats and treasures together. Take your grandparents to a matinee at AMC Theatres or Regal Cinemas. Use a discount Lowe's gift card to save on supplies needed to help grandpa with a project in the house or to help grandma with her garden. Or just offer to take them to buy household essentials at CVS or Rite Aid. Discount drugstore gift cards coupled with in-store or preferred-customer savings can stack up into great deals.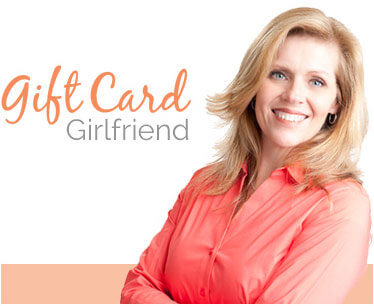 Grandparent Gift Tips
"Make a personalized gift card for grandparents with a photo of the grand kids. Add a matching greeting card or put the same photo in a frame. When Grandma goes shopping, she can brag about her kids to every cashier she meets. Grandpa can impress his buddies when he pays for the next round of golf."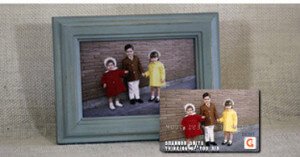 10 Great Grandparents Day Gift Cards
Great gift cards grandparents can enjoy on their special day.