Holiday Gift Ideas

Mastercard® and Visa® gift cards make great holiday gifts. With hundreds of seasonally themed gift cards to choose from, covering nearly every holiday from Valentine's Day to Christmas there is an option for everyone. Each card can be personalized with both a name and a message in amounts ranging from $10 to $500 per card. If that is personal enough for you, you can add a personal photo to the card to make it a truly unique gift. Make it even more memorable with a greeting card with your unique message.
Personalized Gift Cards
Personalized Visa and Mastercard gift cards make a unique gift for any holiday. Upload a favorite photograph to make a one-of-a-kind personalized gift. Whether you use a posed or candid picture you can't go wrong with a personalized Visa or Mastercard gift card. Not feeling creative, choose from one of our popular holiday gift card designs.
Top Christmas Gift Card Designs
Top Hanukkah Gift Card Designs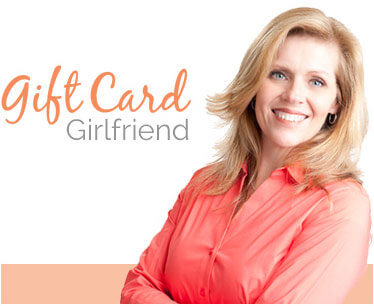 "How many times do you write out a gift list and spend hours shopping for the perfect present–only to end up buying a gift card anyway? Spare yourself the hassle. Make a gift card list and savor the gifting instead."
Find more tips on the Gift Card Girlfriend Blog