Wish you could buy a gift card redeemable at more than one store or restaurant without paying purchasing fees? You're in luck! Most of the gift cards below are usable at a variety of participating stores and you don't have to pay extra!
Multi-Store Gift Cards (NO Fees)
Brand Family Gift Cards (NO Fees)
Bank Issued (WITH Fees)
Multi-Store Gift Cards
The gift cards listed below are redeemable at any of the stores and restaurants shown on the card. There are no purchasing fees so the dollar amount you spend on the card is the same amount the recipient will enjoy when the card is redeemed. In some cases, these gift cards are only redeemable in stores (not online), so be sure to check the gift card terms and conditions before making your selection.
Brand Family Gift Cards
In addition to gift cards usable at multiple (but not affiliated) stores and restaurants, many companies ensure their gift cards can be redeemed at every merchant within their brand family. Here is a growing list of gift cards usable within a brand family:
NOTE: It's important to know that gift cards within a "brand family" are generally usable at any of the company's merchants, whether the brand logo is shown on the card or not. For example, if you have an Old Navy gift card, you can use that card at Banana Republic, even though the classic BR Logo may not be shown on the card. If you're not sure where a gift card can be used, check the website or call the telephone number listed on the back of the card.
Bank-Issued Gift Cards (WITH Fees)
We can't talk about multi-store and brand-family gift cards without acknowledging the most flexible gift cards available. Both Visa® and Mastercard® Gift Cards are called "open-loop gift cards" because they are usable wherever those debit cards are accepted, which includes online, in stores, over the phone and so forth. The cost of this flexibility is, however, that you have to pay an initial fee to activate the cards. Here's more information on the differences between bank-issued and store gift cards.
If you're willing to pay for the added flexibility, then check out these gift cards as well: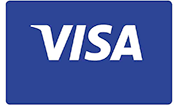 Usable wherever Visa debit cards are accepted, this Visa gift card can be personalized with your own image or designed with an image from one of our artists.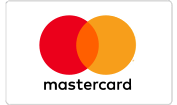 Mastercard gift cards are convenient to send and to spend! For just a few dollars more than closed loop cards, you can use this gift card at nearly all of your favorite stores and restaurants.
Benefits of Multi-Store Gift Cards

There are several benefits to giving someone a gift card that can be used at more than one store or restaurant. Whether you opt to buy a true multi-store gift card or you select a brand-family gift card such as Gap Options, the more choices the recipient has, the higher the likelihood the gift card will get used. Here are three benefits to giving someone a gift card usable at a variety of stores and restaurants.
1. Increased Customer Choices. For 11 years in a row, gift cards have been voted the most-requested gift of the holiday season. Various gift card statistics also show that people prefer to receive gift cards over traditional presents so they have the freedom to pick out their own presents. Multi-store gift cards, brand-family gift cards and bank-issued gift cards all increase the number of ways consumers can buy the gifts they most want.
2. Protection Against Store Closings. Since multi-store gift cards are usable at a variety of stores and restaurants, consumers can confidently purchase these gift cards knowing that the card will maintain it's value even if one of the participating merchants goes out of business or files for bankruptcy protection.
3. Fee Free. Consumers have historically had two choices–buy closed-loop gift cards that are only redeemable at the issuing store or restaurant locations or pay extra for a gift card that is usable in more than one place of business. Multi-store gift cards offer the best of both worlds–increased flexibility and usability and more than one merchant without paying purchasing fees.
Questions About Multi-Store Gift Cards
Since each multi-store card, also referred to as a category card, comes with it owns redemption instructions, I strongly suggest you read the terms and conditions associated with each card. And also, check back often to see what cards we have added. As I find gift cards that include the benefits listed above–flexibility, less dependence on a single brand and no purchasing fees, I will be sure to add the card here as well.
So what other questions do you have about this new hybrid style of gift card? Leave a comment below and I will be sure to answer your question as soon as I get a chance.
Happy Gift Carding!
~Shelley Hunter, Gift Card Girlfriend
Have Questions about Gift Cards Redeemable at Many Stores? Add a comment below.