Discontinued
Due to a change in ownership of our company, we are indefinitely suspending our GiftLocal Gift Card program. We would like to thank all of the merchants and businesses that have helped us in making this program a success.

Partnership Opportunities

Custom Programs
Customers with high volume expectations may be interested in the following programs.
OmniCard is a leading provider of prepaid products to corporate clients. It offers custom incentive and reward programs and products, on-demand printing and fulfilment and a state of the art management platform. The array of products ranges from prepaid cards to merchant e-gift cards to innovations like "OmniCodes" that let you send redemption codes to recipients who can then redeem them to choose from a range of rewards.

Giftly combines all the thoughtfulness of a gift card with even greater flexibility and convenience. Purchase a gift card and have it delivered by email or mail, or print it at home! Customers can even choose our plastic card as a gift for their recipient.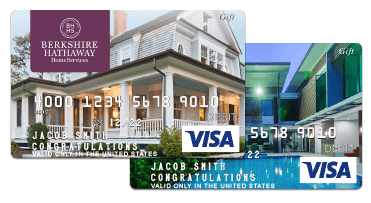 Want a personalized way to help your clients celebrate the purchase of a new home or the sale of an old one? Look no further than our GiftCards.com Visa® Gift Card with the Berkshire Hathaway Home Services design. This program provides personalized cards with custom embossed messages, making for a unique and memorable gift.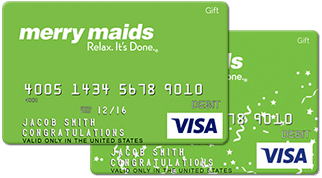 Who doesn't love the tranquil comfort of a freshly cleaned living space? Merry Maids is a leading provider of residential cleaning services. The Merry Maids design GiftCards.com Visa Gift Card is a personalized gift card featuring the Merry Maids brand. Custom embossed messages make this the ideal present for anyone in need of Merry Maids' service.