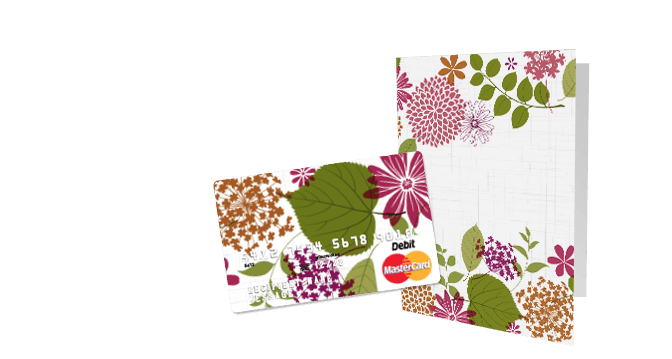 Top Spring Gift Cards
Spring Gift Ideas
Though in spring we typically honor "moms, dads, and grads," with Mother's Day, Father's Day, and graduation presents, there are several other reasons to celebrate during the early months of the year when the grass starts to grow, the blossoms begin to show, and the birds start building their nests.
Here's how to give a spring gift card:
1. Some-Bunny Loves You. Surprise your kids with a spring gift card from the Easter Bunny. Upload a photo of hand dyed Easter eggs, a chocolate bunny, or a picture of the kids in last year's Easter dresses. Add a message to the card that reads, "Somebunny loves you." Tuck the spring gift card into an Easter basket or punch a hole in the corner of the gift card (being careful not to punch the magnetic stripe), thread a ribbon through the hole, then tie the card to a basket handle.
2. Hoppy Birthday. Does someone have a spring birthday? Take a photo of yourself hopping—hopping on one foot, hopping like an Easter bunny (or a frog), or hopping over a fence. The goofier the better. Add the picture to a gift card and write, "Hoppy Birthday" on the message line.
3. Garden Party. Whether you're thanking someone or celebrating a special occasion in the spring, a gift card full of flowers is the perfect present. Take a picture of blossoms on the tree, wildflowers in the field, or posies in your garden. Turn the photo into a gift card and deliver it with a potted plant, a garden starter kit, or tie it to the handle of a watering can.
If you don't have a spring photo of your own, select a spring gift card design from our predesigned gallery. The gallery is full of gift cards created by our designers.
Spring Savings
Start your spring cleaning by getting rid of the gift cards you received during the holidays but still haven't used. Give unwanted gift cards to friends, donate them to charity, or sell them at GiftCards.com for cash. Then pick up discounted gift cards that can be used to spruce up the yard or freshen up your spring wardrobe without paying full price. We've got gift cards on sale for Home Depot, Lowe's, Bed Bath & Beyond, and other home stores. Plus we have gift cards for clothing stores like Pacific Sunwear, New York & Company, JCPenney, and more. Buy more for less with discount gift cards!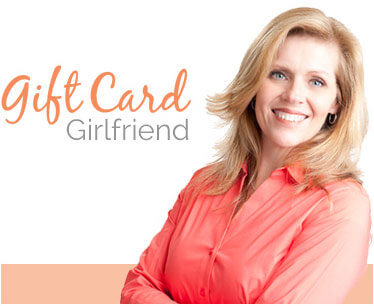 Spring Gift Tips
"Deliver a spring gift card with a spring bouquet. Buy flowers from a roadside stand or pick a bunch from your garden. Then tuck a flower-themed gift card inside the floral stick that typically holds a greeting card."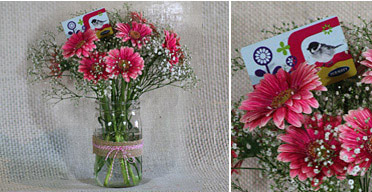 10 Great Spring Gift Cards
Great gift cards for spring cleaning, outdoor activities, and fun fashions.