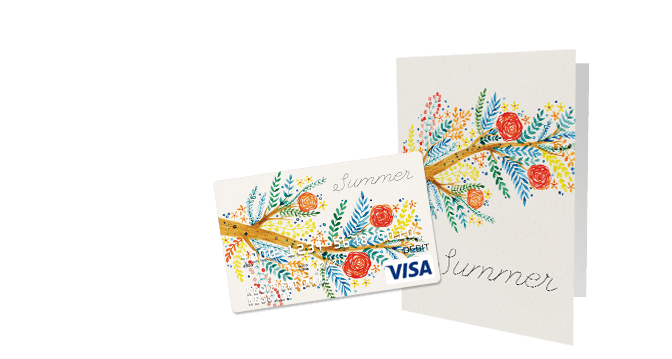 Top Summer Gift Cards
Summer Gift Ideas
With sunny days spent at the pool, warm evenings on the patio, and vacations on the calendar, the summer months are often full of good times. Summer weddings, graduations, birthday parties, and Father's Day are even more reasons to get together and celebrate. But don't waste summer days shopping for gifts at the mall. Order custom Visa gift cards in minutes and get back out to the barbeque where you belong!
Here's how to give a summer gift card:
1. Toes in the Sand. Head to the beach and write a message in the sand. Take a photo of the words before the surf washes them away. Then upload the image to make a personalized gift card. Write the same message on the summer gift card or use it to answer a question. For example, write, "Who loves you?" in the sand. Write, "I do" on the card.
2. Picnic Perfect. Pick up a cute picnic basket and take a picture of flowers on a red, checkered tablecloth. Turn the picture into a personalized gift card. Punch a hole in the corner of the summer gift card (being careful not to punch the magnetic stripe), thread a ribbon through the hole, and tie the card to the picnic basket. Deliver it with a note that reads, "For your next outdoor meal."
3. Summer Lovin'. Take a picture of the kids jumping off the dock or floating on a raft in the pool. Use the photo to make your own gift card and write the words, "Summer Lovin'" on the card. Deliver the gift card with a lemonade mix, tucked inside a flirty drink tumbler (with straw!), or tie it to the handle of a bucket of sand toys.
If you don't have a summer photo of your own, select a summer gift card design from our predesigned gallery. The gallery is full of gift cards created by our designers plus thousands of gift card images submitted by photographers, artists, and designers.
Summer Savings
Save on summer essentials by shopping with discount gift cards to your favorite stores. You can spend less on home decorating and outdoor sprucing with discount gift cards to Home Depot, Lowe's, Bed Bath & Beyond, and other home decor or home improvement stores. Buy warm weather clothes with discount gift cards for Macy's, JCPenney, Old Navy, and more. Plus, you'll need water toys for the kids, snacks for the picnic, and several bottles of sunscreen. Do your pocketbook a favor and buy those items with discount Wayfair gift cards. Buying the gift cards other people didn't want is a great way to celebrate summer for less!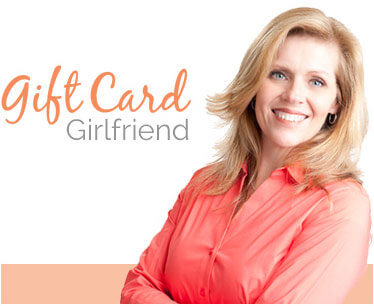 Summer Gift Tips
"Give a summer gift card to an adult with a new beach towel and a magazine to read. Give a summer gift card to a child with a container of sunscreen and new pair of flip flops. So fun!"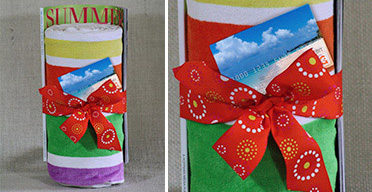 10 Great Summer Gift Cards
Great gift cards for summer essentials, outdoor activities, and warm weather wardrobes!