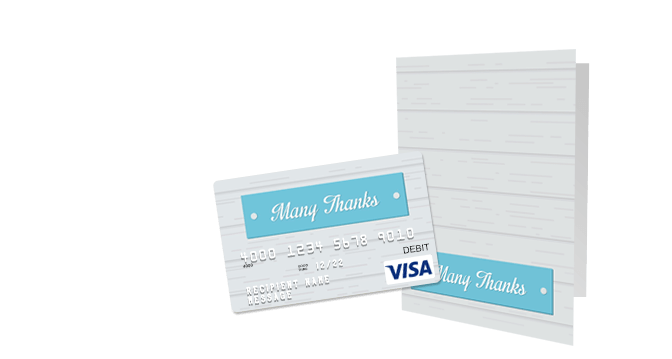 Top Thanks Coach Gift Ideas
Thanks Coach Gift Ideas
Whether coaching baseball players or training ballerinas, instructing little tykes or working with college-bound athletes, the amount of time required to be a coach is intense. There are practices to run, strategies to teach, games to win, and parent expectations to manage. At the end of the season, there is truly no way to repay someone for the hours given to your kids. But a thankful gesture will be appreciated.
Here's how to give a Thanks Coach gift card:
1. Team Gift Card. The easiest of all coach gift ideas is to make a gift card using the team photo. Write the words "Thanks Coach" on the card's embossed message line. Clip the gift card to a new clipboard, tie it to a fresh set of whiteboard markers, or tuck the gift card inside a new water bottle.
2. Spare Time Reward. With the season over, coach will have more time to spend on other hobbies and interests. Upload a picture of coach doing something other than coaching. (Check Facebook or Instagram for photos). Add the image to a thanks coach gift card and write "Enjoy your time off." Deliver the gift card with a small item that goes with the hobby–golf balls to go golfing, movie popcorn to take in a movie, gardening gloves to work in the yard, and so forth.
3. Dinner and Dessert. A popular thank you gift for coach is a restaurant gift card. At GiftCards.com, we have the national restaurant gift cards you'd expect. Plus we also have local gift cards to thousands of small restaurants across the country. Get coach a gift card to a favorite local restaurant, add a fun picture from the team's last competition, and deliver it with a homemade dessert—that coach doesn't have to share with everyone at the end-of-season party.
If you don't have a coach or team photo of your own, select a thanks coach gift card design from our predesigned gallery. The gallery is full of gift cards created by our designers.
Coach Gift Savings
An easy way to stretch the amount of money collected for the coach gift is to buy end-of-season party supplies using discount gift cards. For example, buy party plates, napkins, and decorations using discount gift cards to Michaels or Joann Stores. Pick up cakes and other food items with discount gift cards to grocery stores like Safeway or Kroger. If you're planning to buy coach a thank you gift card to a sporting goods or other store, you can save money there as well.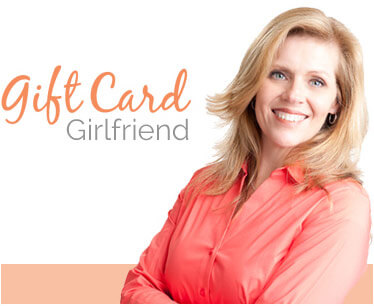 Thanks Coach Gift Tips
Ask each kid on the team to tell you something he or she learned from the coach. Put those quotes on a mat board around a fun picture of the team. Put the same image on a personalized gift card.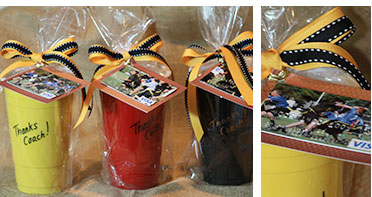 10 Great Coach Gift Cards
With the season wrapping up, coach will have time to spend on other hobbies and interests.