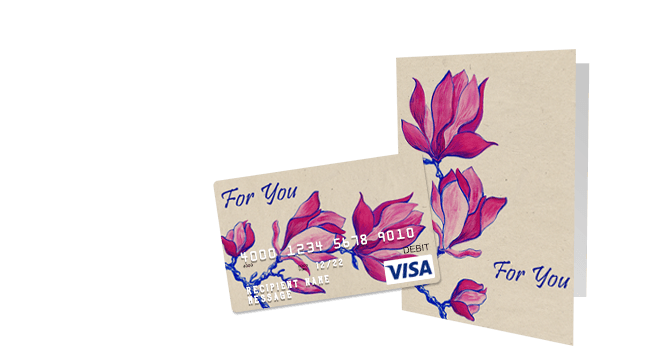 Top Thinking of You Gift Ideas
Thinking of You Gift Ideas
Have you ever come home to find an unexpected note in the mailbox or a treat left on the porch for no particular reason? Knowing that somebody is thinking about you can be very uplifting. Now imagine sending a surprise personalized gift card to someone else. Not only would the gesture brighten his or her day in the moment the gift card arrives, but it would also bring extended good feelings as the recipient decides how to redeem the "thinking of you" gift card.
Here's how to give a Thinking of You gift card:
1. Good Times. Take a current picture of the two of you together or find an old picture of the two of you as kids. Turn the photo into a personalized gift card. Upload the image and write the words, "Good times" on the gift card's embossed message line. If you have an inside joke (e.g. "Two dejected seniors," "Mr. Hall loved us," "band camp rocked"), use those words instead.
2. Miss You. You can't erase the miles, but you can still do something "together." Get your friend a gift card to share an experience with you remotely. With a custom Mastercard® gift card, you could send her rock climbing, encourage her to take a cooking class, or start a new hobby together. Upload a picture of you starting the adventure and turn it into a gift card. Write, "Join me" on the card's embossed message line.
3. Hang in there. Take a picture of you and the kids all hanging on the bars at a local elementary school. Upload the photo and turn it into a thinking of you gift card. Write "Hang in there" on the gift card. Send the gift card inside a custom greeting card and have each member of the family write a note of encouragement.
If you don't have a thinking of you photo of your own, select a thinking of you gift card design from our predesigned gallery. The gallery is full of gift cards created by our designers.
Thinking of You Savings
Don't just think about someone, take action! Get a discount gift card for the two of you to use together. Go to the movies with an AMC Theatres gift card, take a craft class at Michaels, or take a cooking class at Williams-Sonoma. If your loved one lives out of state, get a discount gift card for Southwest airlines so he or she can come for a visit. Less thinking. More doing!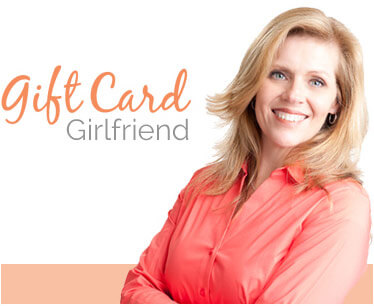 Personalized Gift Tips
"To show someone you're thinking of him or her, make a personalized gift card. Upload a photo of a cherished time together and write 'Thinking about you' on the embossed card line or write an inside joke the recipient will appreciate. Take it a step further and deliver the gift card tucked into a framed version of the same photo."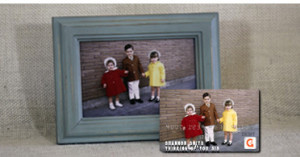 10 Great Thinking of You Gift Cards
If you're thinking about someone, then you're likely thinking about the things he or she likes to do. Is it golfing, cooking, or running away for the weekend? Get a gift card to go with the thought.