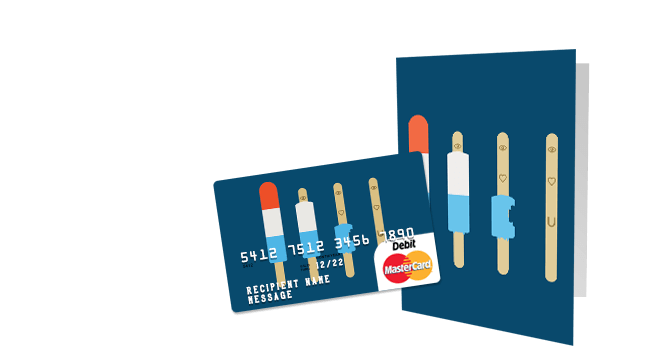 Top US Holiday Gift Cards
US Holiday Gift Ideas
United States Holidays such as Memorial Day, Independence Day, Labor Day, and Veteran's Day are often celebrated with backyard barbeques, hometown parades, and fireworks displays. Though these aren't typical gift-giving occasions, patriotic images of the American flag, American eagle, and our armed forces make wonderful gift cards that stir up emotions of gratitude and national pride.
Here's how to make US Holiday gift cards:
1. Yankee Doodle. Take a photo at the 4th of July parade and upload it to make a custom Visa® gift card. Add the words, "Have a dandy day!" to the embossed message line. Add a greeting card to your order using a different photo from the Independence Day party. Deliver the gift card with parade supplies such as an American flag, a set of red white and blue beads, or an Uncle Sam hat.
2. Veteran Thank You. We shouldn't need a holiday to remind us to thank the men and women who dedicate their lives to protecting our freedoms. Take a photo representing a freedom you enjoy such as free speech (talking in public), the right to vote (wearing your "I Voted" sticker), or religious freedom (taking your family to church). Upload the image and add the words, "Thank You" to the gift card. Deliver the gift card with a detailed handwritten note of gratitude for the sacrifices made.
3. Hot Dogs and Apple Pie. What's more American than baseball, hot dogs, and apple pie? Make an American-themed gift card, taking a photo of the kids writing words with sparklers. Deliver the US Holidays gift card with a baseball, hot dog fixings, and a homemade apple pie. If you don't want to give all three, then put the gift card in a matching greeting card and write, "Have an All-American Day" inside.
If you don't have a US Holiday photo of your own, select a US Holiday gift card design from our predesigned gallery. The gallery is full of gift cards created by our designers.
US Holiday Savings
Save money on backyard barbeques, holiday weekend projects, parades supplies, and home decorations with discount gift cards. Before you start building the deck or firing up the grill, order discount gift cards to Home Depot or Lowe's so you can save money on the things you're already planning to buy. Get party supplies with discount gift cards to JoAnn Stores or Michaels. Buy paper plates, napkins, and disposable cups with discount Rite Aid gift cards. With discount gift cards, there's no need to spend more money than is necessary. Being frugal and resourceful is, after all, an American tradition!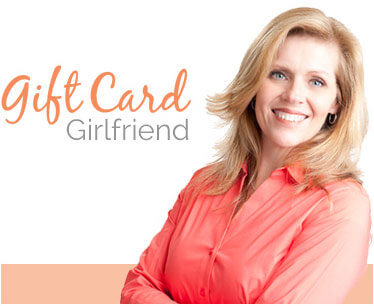 Patriotic Gift Tips
"Feeling patriotic? Deliver an American-themed gift card with a 4th of July decoration or something that 'feels' American like a baseball, hot dog skewers, or a homemade apple pie."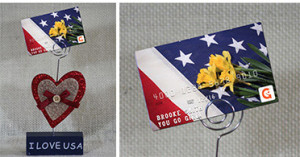 10 Great US Holidays Gift Cards
Great gift cards for party planning, preparing the backyard, and enjoying American celebrations.